"The Waheela C is Otso's ultimate all-road machine. It's a carbon-framed drop-bar bike with an adjustable geometry, unrivaled ride quality, and enormous clearance for 700c x 53mm or 29"x 2.1" tires. It has extra mounting points for bottles and racks, easily accessible internal cable routing, compatibility for 1x or 2x electronic or mechanical drivetrains, and the ability to run a dropper post. Now it has a new look with two new colorways and upgraded build specs." – Otso Cycles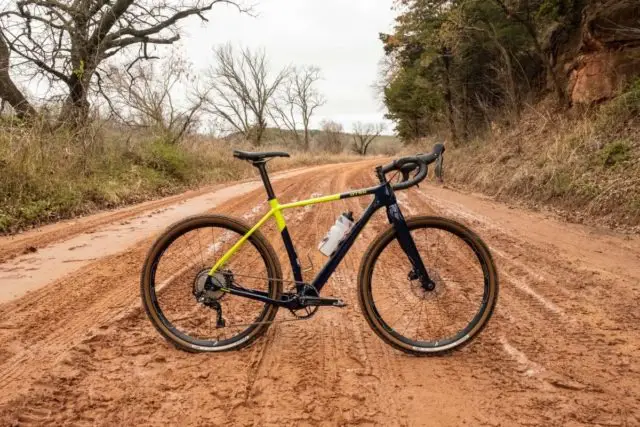 At the heart of the Waheela C (and all Otso bikes) is the patented Tuning Chip rear dropout system, which allows the rider to lengthen or shorten the wheelbase by up to 20mm and raise or lower the bottom bracket height by 4mm. The Tuning Chip isn't a sliding dropout, but rather two chips with three positions. Use the rear position for long gravel rides that require stability and comfort. Use the front position for the agile, nimble handling required by CX or your local trail with tight corners. Use the middle position for the best of both worlds. This versatility allows the cyclist to adjust the bike's geometry based on terrain, rather than needing to swap out bikes every time the day's route changes.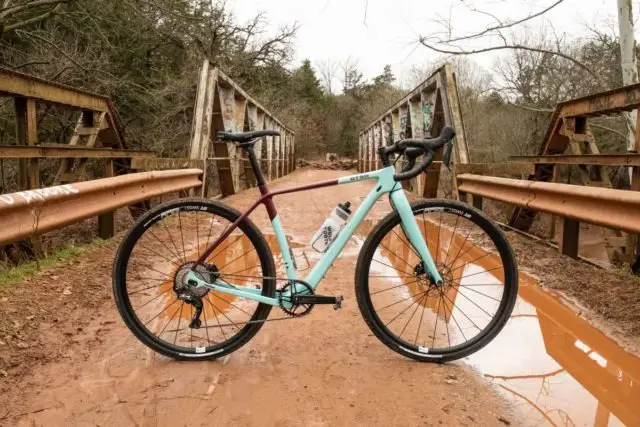 Despite the ability to run such massive tires, the Waheela C is anything but a drop bar mountain bike. Where most gravel bikes can fit wide 650b tires but stop short of that clearance for larger wheels, the Waheela C keeps rolling with room for 650b x 53mm, 700c x 53mm, and 29" x 2.1". It's been raced with 700c x 35mm tires in Oklahoma with extra room for mud, 700c x 42mm tires to handle the chunky gravel of central Kansas, 700c x 50mm tires on the forest roads of northern Minnesota, and 27.5" x 2.25" tires for a race along the Continental Divide. No matter the road ahead (or under tire), the Waheela C is ready.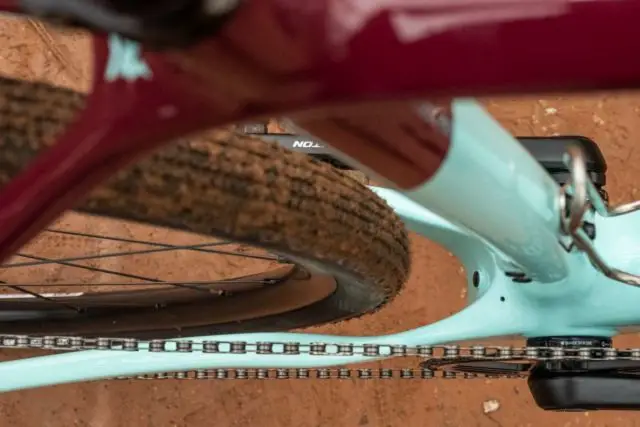 The unrivaled ride quality of the Waheela C is perhaps the bike's most overlooked, yet most noticeable feature. Otso engineers designed the EPS molded carbon frame of the Waheela C with aggressive geometry and a healthy amount of vertical compliance. The rider is centered over the wheels for added stability, while the longer top tube makes for an aggressive feel that gives the rider confidence to sprint away from the lead group.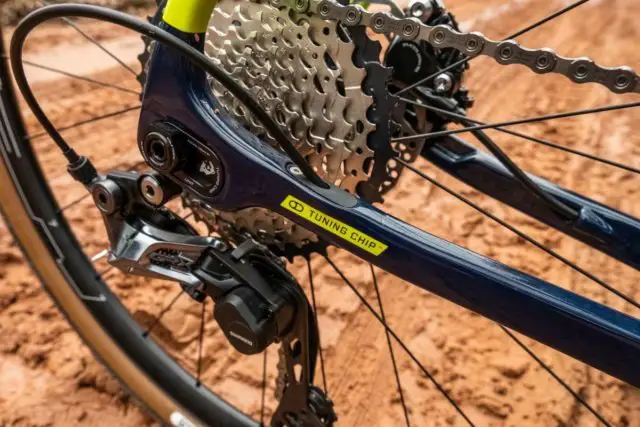 Meanwhile, the bowed seat stays create a compliant rear triangle that will absorb any bump in the road. With this exceptional ride quality, you'll find yourself planning tomorrow's route while you're still on today's ride.
Check out Gravel Cyclist's review of the Otso Waheela C at this link.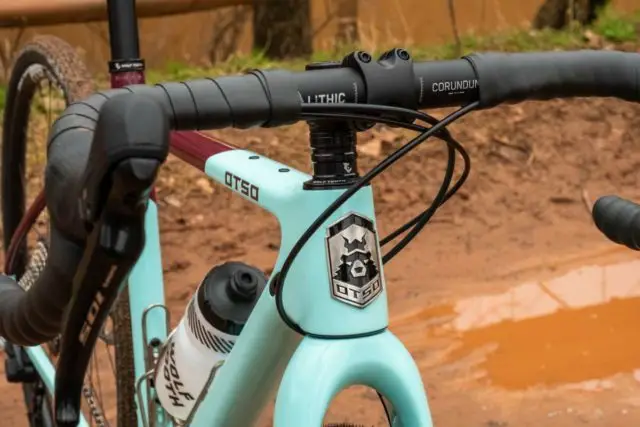 Geometry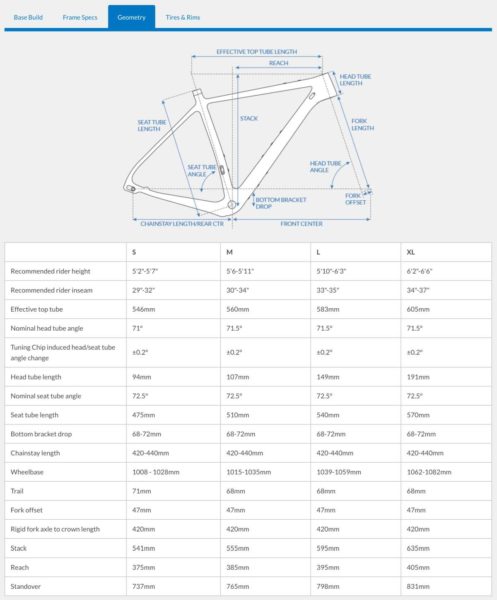 Frame Specs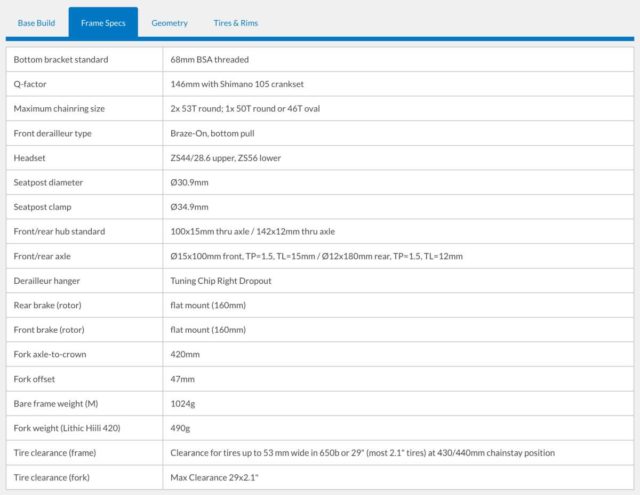 Build Specs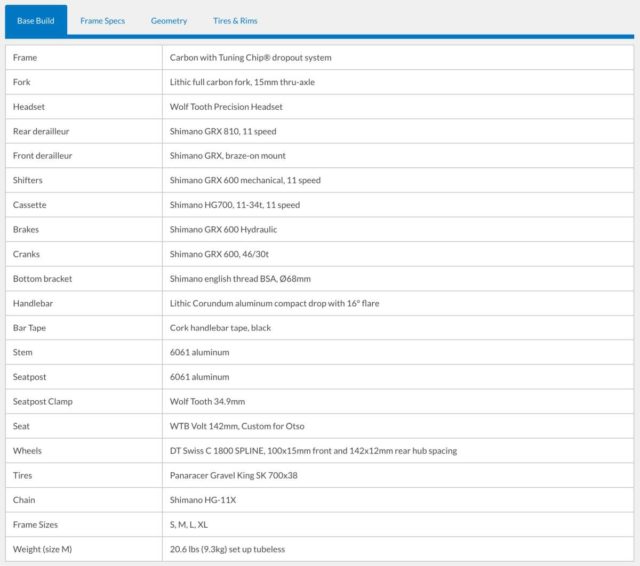 Additional Photos
The Waheela C is available as a frame, fork, and headset for $2,550, or as a complete bike with Shimano GRX for $3,600. Find it on OtsoCycles.com and wherever Otso bikes are sold. Further details can be found at ​https://otsocycles.com/collections/waheela-c​