Recently, Gravel Cyclist met with the fine fellows from IRC Tires (Tyres) of Japan at the Interbike show in Las Vegas, Nevada.  After the show, IRC kindly sent Gravel Cyclist three pairs of tires for testing, two of which are completely new to market.
The tire set we're about to test is IRC's Serac CX Tubeless cyclocross tire.  This tire is so new, there are no details of it on IRC's website at the time of writing.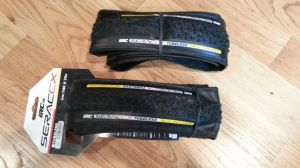 On Test
Our man in Washington, D.C., Irish Ed, will be testing the Serac CX's and putting them through their paces at various CX races in and around the D.C. area.
Ed recently moved to D.C., earlier winning the 35+ Florida CX points series in 2013 / 2014.  Ed is fresh off a win at a Richmond, Virginia CX race, so we're confident he'll be providing an honest assessment of IRC's Serac CX tubeless tires.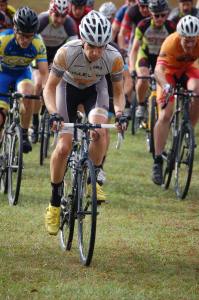 These tires are not specifically intended for gravel road riding, but during Ed's testing, we fully expect he'll run the gamut of road surfaces in training and racing on these tires.