Our man in Washington, D.C., Irish Ed, has been testing the IRC Serac CX Tubeless cyclocross tires since early October, 2014.  His review:
Great tire for the hard pack!
My good old mate at Gravel Cyclist H.Q. gave me these IRC Serac CX tires to review, and I was not disappointed. I'm a convert to riding tubeless cyclocross tires, so I was delighted to have the opportunity to ride IRC Tire's Serac CX tubeless model.
The benefits of a tubeless approach include ease of maintenance, ability to run lower tire pressures, serious puncture resistance (with sealant installed), and great ride quality. A tubeless configuration requires a little more effort to setup, but after that, no tubes and fewer punctures! Additionally, there are none of the glue job setup hassles associated with tubular cyclocross tires.
Rotating weight is the most important area to cut weight from a bicycle. The Serac CX's win here, with each of these beauties weighing in at 380 grams. When you consider a lightweight tire and tube combination can weigh upwards of 480 grams, a 100 plus gram weight saving near the rim is fantastic.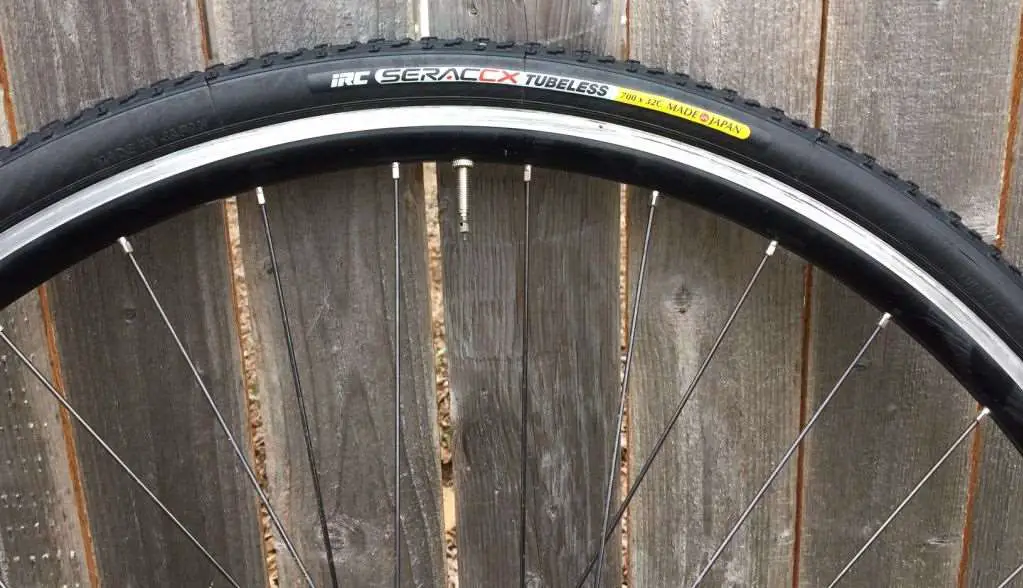 How do they Mount?
The tires were easy to mount, the casing is very supple, so manipulating the tire onto the rim, a Stan's NoTubes ZTR Alpha 340, wasn't difficult. I added about two ounces of sealant, and inflated the tire with a compressor.  The tire mounted and seated with a minimum of fuss, providing a tight seal along the circumference of the rim.
How do they Ride?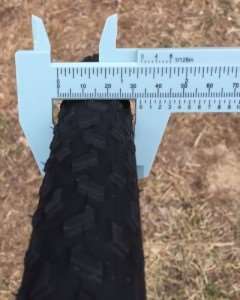 For much of my cross riding, the Serac CX's were inflated to 40 PSI. At that pressure, the Serac CX sat a little wider than the labeled 32mm on Stan's Alpha 340 rims. In my experience, 40 PSI works well across most conditions. IRC recommends 45 – 75 PSI for these tires, so keep that in mind.
I rode the Serac CX's on all types of surfaces, from pavement to single track, and found them to be a great all round tire, particularly on hard packed surfaces. The Serac CX offers plenty of grip on dry hard pack, likely helped by a combination of the double tiered knob tread pattern, tire pressure and supple tire casing.
They aren't the fastest tire on paved surfaces, but certainly not the slowest. Traction in wet and muddy conditions could be better, but they are top performers when the ground is moist, or if you prefer, somewhat wet.
The IRC Serac CX is very fast on gravel roads, which are among my favorites to ride.
Unfortunately, IRC tubeless cross tires are not well known in the marketplace.  However, I hope my experience with them and this review, will help to change that.
If you are looking for a tire that is versatile across most surfaces, the IRC SeraCCX is a great choice.