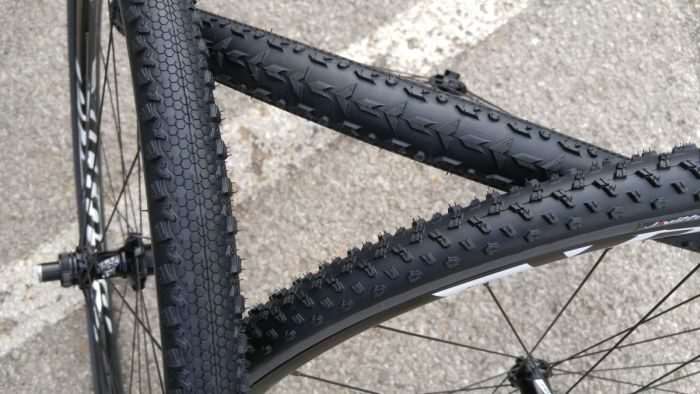 Vittoria chose Stillwater, Oklahoma and last weekend's Land Run 100 gravel race, for the USA-only launch of a trio of new gravel tires; the Terreno Dry, Terreno Mix and Terreno Wet. The tires are the first line of gravel tires to use three separate rubber compounds and Vittoria's Graphene technology. Vittoria claims this technology gives the rider a fast rolling, long wearing and durable tire with outstanding wet weather traction.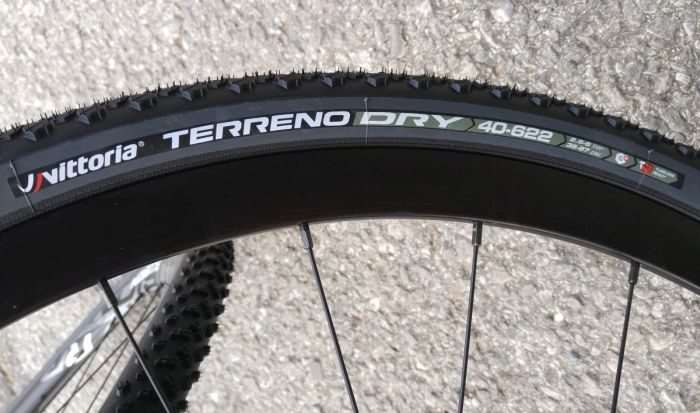 As the tire labels suggest, each of the new tires are optimized for a variety of different weather conditions. Vittoria claim the three compounds put the right durometer (rubber hardness) where it's needed the most.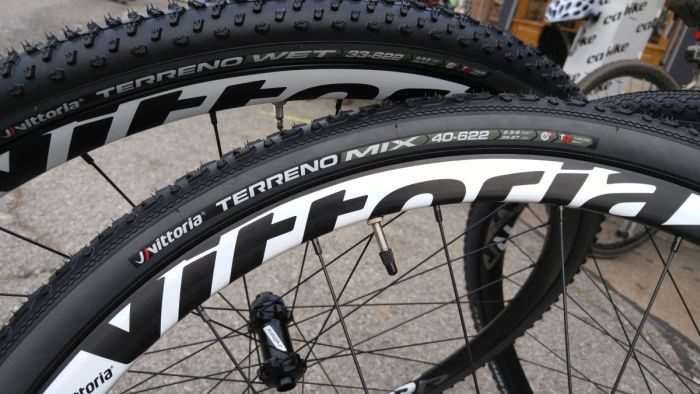 The three distinct treads give riders the needed performance for whatever terrain they may encounter.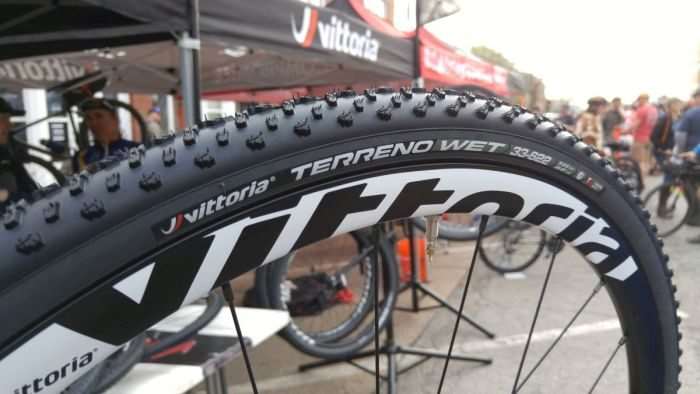 Vittoria is confident their unique line of gravel tires offer versatility versus just one tire to do it all.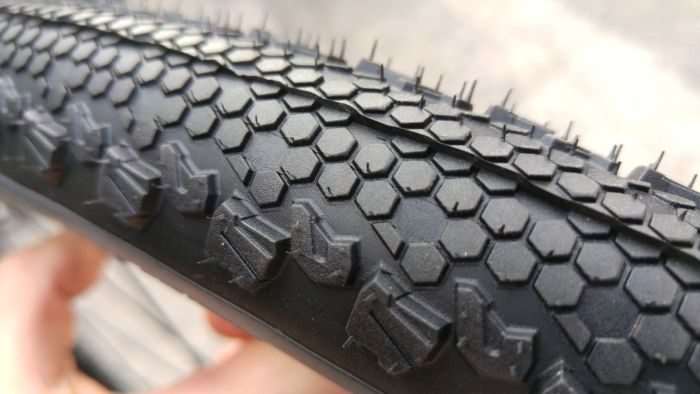 Pictured above is the Terreno Dry compound tire. The tires are directional specific – the hexagon tread blocks of the Dry roll fast and combined with the side tread blocks, offer extremely grippy traction for cornering.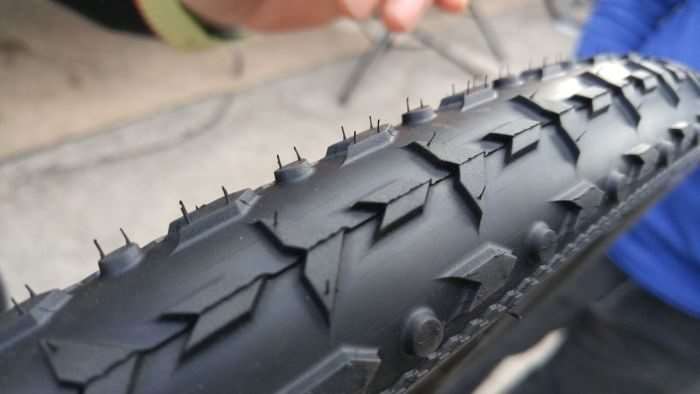 The Terreno Mix tire is intended for varying conditions – not quite dry and not quite wet.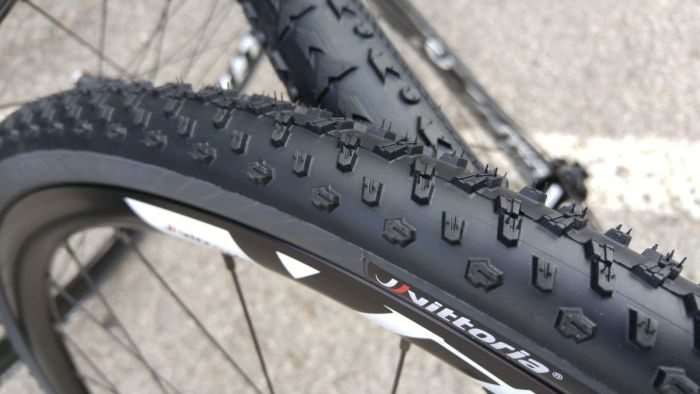 Finally, the Terreno Wet, designed for wet and muddy conditions. This was the tire of choice among the Vittoria crew who raced the Land Run 100, which turned out to be a cold, wet and muddy affair. The crew is happy to report zero flats during the race!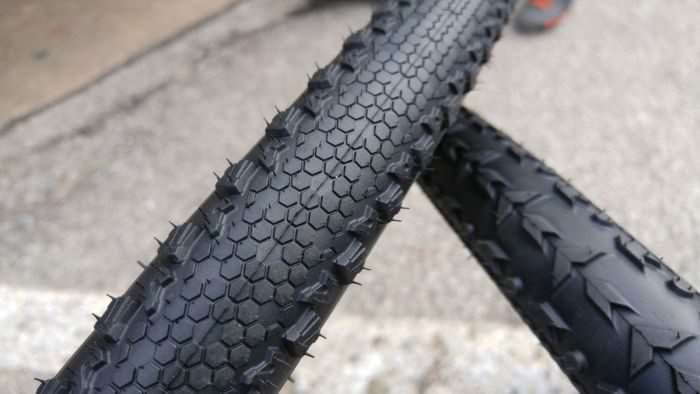 The Terreno tire lineup is available in 700c x 31mm and 33mm tubular for Cyclocross. For Gravel, 700c x 31mm, 33mm and 40mm, all with Vittoria's TNT technology. TNT gravel casings are 120 TPI and tubeless ready, with added sidewall protection.
The Terreno line of tires will be available towards the end of April 2017 in the USA only, priced at $US 69.99 each for the TNT casing. Weights are not available at this time. We expect to take delivery of samples of these tires in the near future for a full review… watch this space!
Vittoria also released a new disc brake wheelset at Land Run 100, more on that soon!