"Wabi Cycles is a bicycle maker located in Tulsa, Oklahoma and shipping globally. Founded by industry veteran Richard Snook, Wabi is now run by a group of Tulsans, Jeremy, Curt and Matt. Richard remains involved in the company, and will continue to be a great resource for our customers." – Wabi Cycles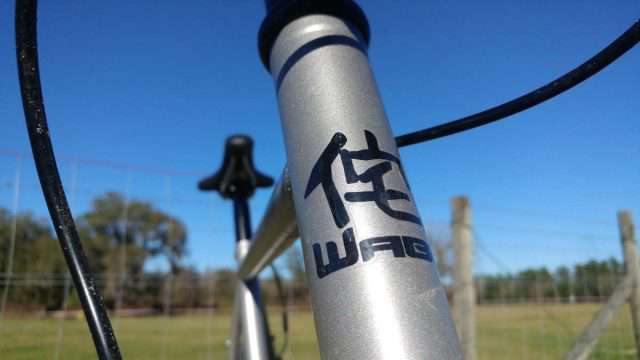 I've owned and ridden two steel retrofit single speed bikes for years – one for gravel/dirt road riding and another for commuting. So the opportunity to review Wabi's self-described "ultimate adventure single speed," for gravel / cyclocross / whatever certainly intrigued me. I proposed a long-term review that would take it through the cyclocross season, with gravel rides and some commuting thrown in for good measure.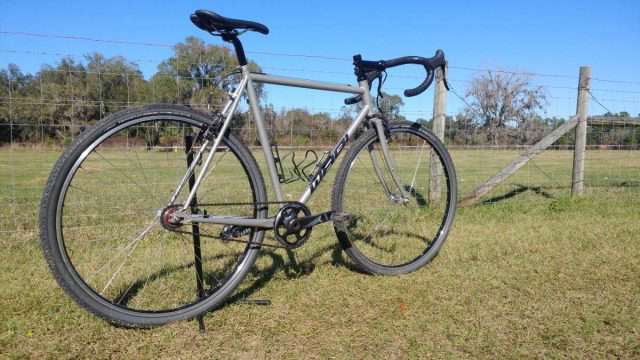 Wabi's Thunder Elite model now includes a SRAM Force 1 carbon crankset, TRP CX8.4 v-brakes, and a White Industries ENO freewheel.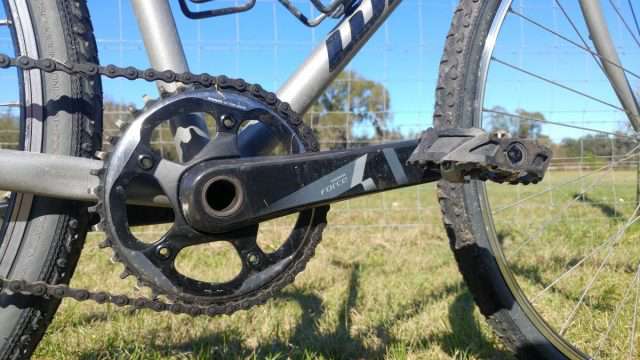 The Wabi ordering system does offer partial customization: five frame sizes (49, 52, 55, 58, 60), saddle (nine options!), bar style (nine options), bar tape (six options), and Avid cantilever brakes if desiring more clearance.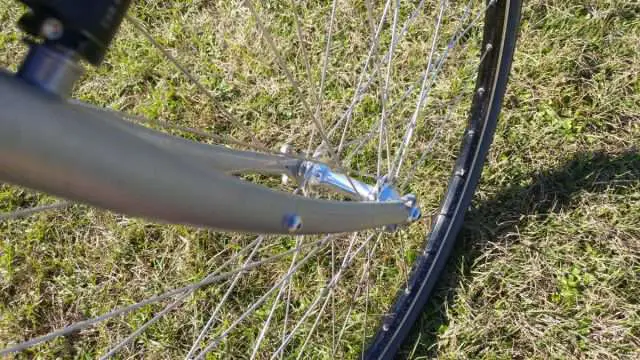 The Wabi is delivered nearly setup – pop on the handlebars and front wheel (I supplied my own spd pedals) and off you go. The frame is TIG-welded Reynolds 725 tubing.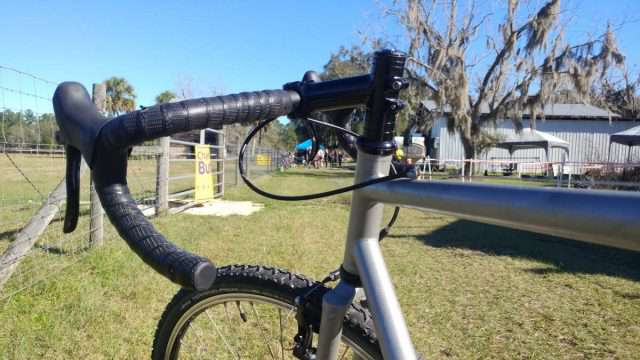 The welds all appear very clean and tidy and the silver matte metallic paint is well done (from 20 feet some might mistake this frame for a Moots or Seven).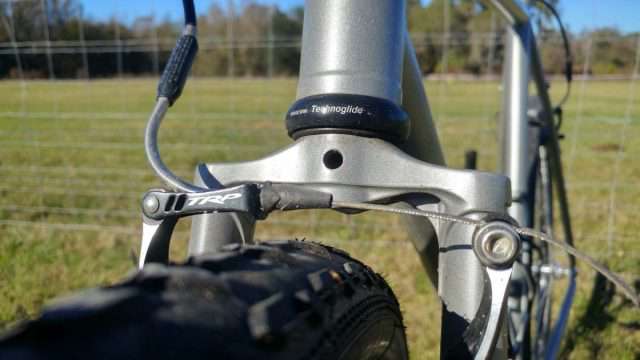 Wabi frames are coated with a rust preventative primer inside and out prior to final paint.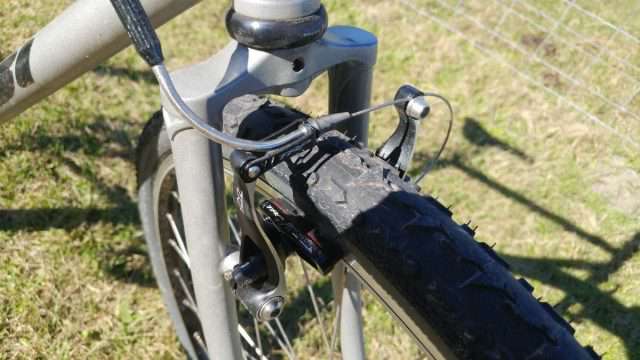 The lugged fork crown is wide-set and probably can take up to 45c tires (I'm going to say 40c is close to max in rear triangle). Front and rear dropouts each have both fender AND rack mounts.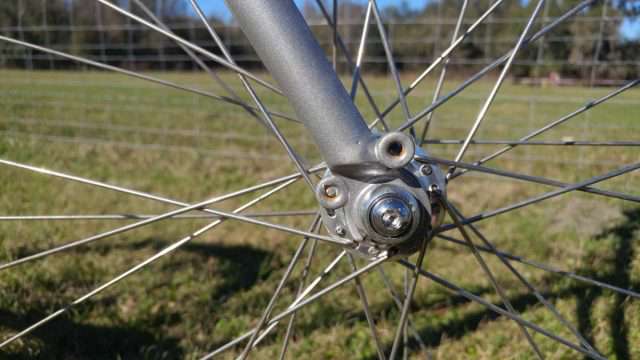 The fork also has bosses for a porteur rack and bottle bosses on both down tube and seat tube say this is ready for some long rides. So beyond cyclocross or gravel events, the Thunder Elite gives you solid options for commuting and touring / bikepacking applications. This is a sharp looking frameset and overall the silver/gloss black color scheme is subdued but elegant.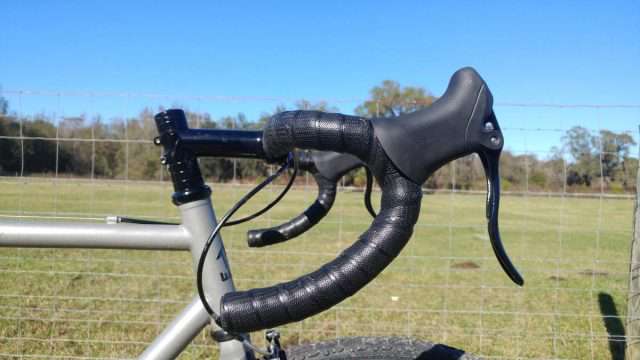 The review build came with matte black short drop bars, gloss black Tange headset and Wabi's unbranded 4-bolt gloss black zero degree stem.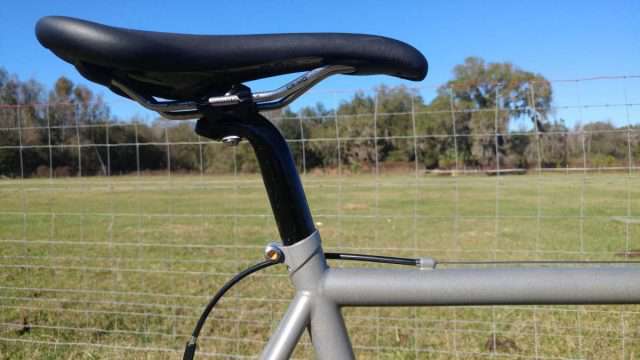 The seatpost is a gloss black single bolt setback and it certainly gets the job done but for an "elite" build I'd prefer a two bolt post – there are reasonable options available to upgrade this. Everyone assumes that the factory saddle will have to go on pretty much any new ride, and this anonymous-looking black racing saddle might fit that category for some.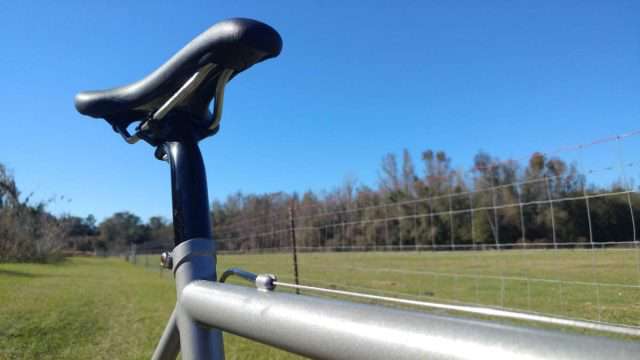 But looking underneath confirmed that the familiar shape was, in fact, the same Velo saddle as on my two other single speeds. It's a good looking yet inexpensive saddle but one that fits me well and I've had this seat out on 100km rides, zero problems. As with any saddle, your results may vary.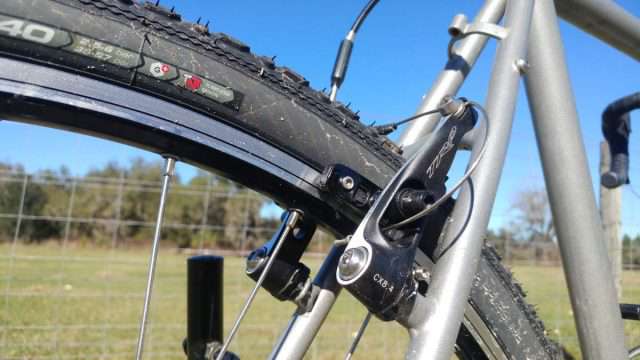 After more than a decade riding cyclocorss / gravel with canti's, the V-brakes felt noticeably more powerful as well as precise. However, if you plan on running anything above a 700×32 low profile tread, you may not be able to run fenders with these mini-v brakes.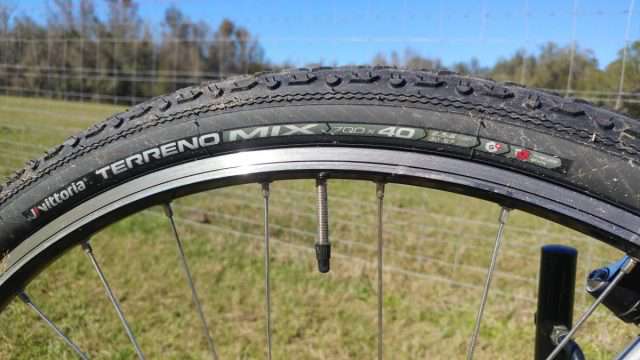 Likewise, if you plan on riding a lot of sticky mud there is little clearance by the brake cable over these 40c Vittoria Tirreno Mid tires.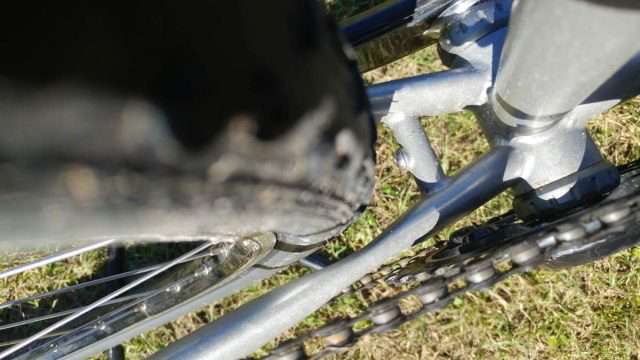 That said, these tires are great, rolling fast on gravel and pavement but plenty of hookup in the softer stuff. I also like the style of their charcoal sidewalls.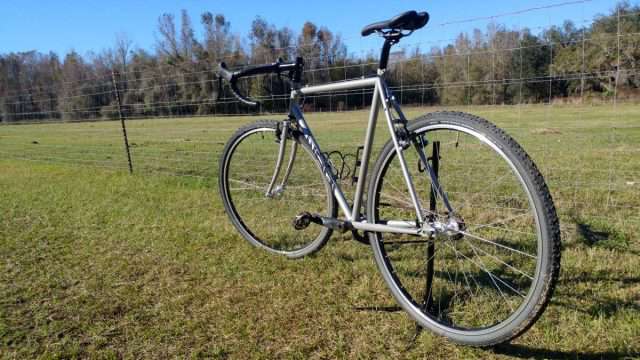 The wheels are Wabi's in house 32 hole and the rear is built on a flip flop hub (although I do not see too much of a fixed gear audience for this model). If you are into how your freehub sounds, the supplied White Industries unit emits a distinctive yet pleasantly quiet buzz.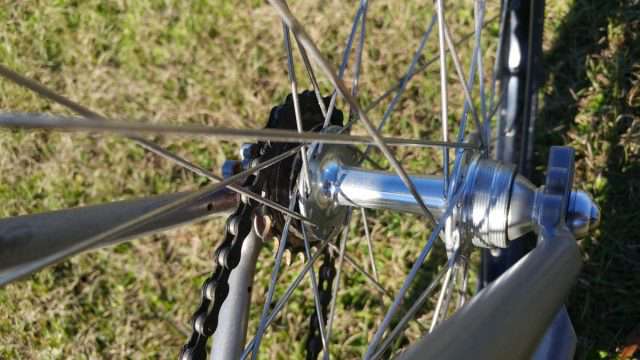 The 19 tooth cog, paired with a 38 tooth ring on the SRAM carbon Force crankset is well-suited for the occasional moderate climbs we have in North Florida.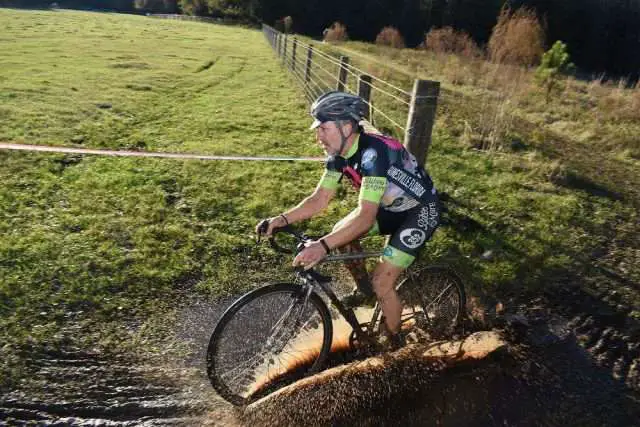 The ratio also worked perfectly for the predominantly flat, fast local cyclocross courses. On flat pavement, I found myself spinning out at around 22mph – only an issue when riding with others, none of whom were riding single speed bikes.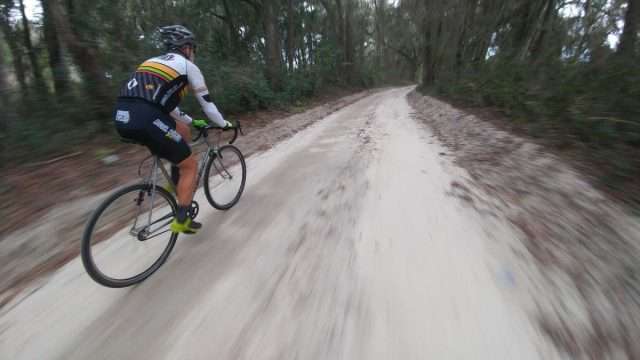 Ride testing consisted of some local limerock / gravel / dirt road rides of 20-50 miles; a handful of USAC cyclocross races; and covering a long-established commuting route to/from the office. If this was my personal bike, I'd probably try to go tubeless but while running a standard setup I kept pressure around 35 psi.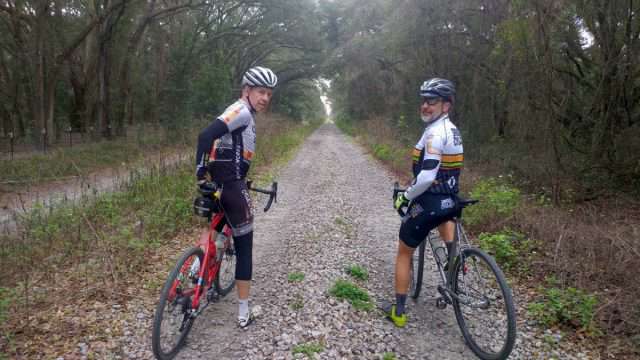 That, coupled with a 55cm frame and 40c tires, made for a very pleasant ride quality on all surfaces. On pavement, you almost feel as if there is some suspension as the usual bumps or vibrations seldom reach your extremities.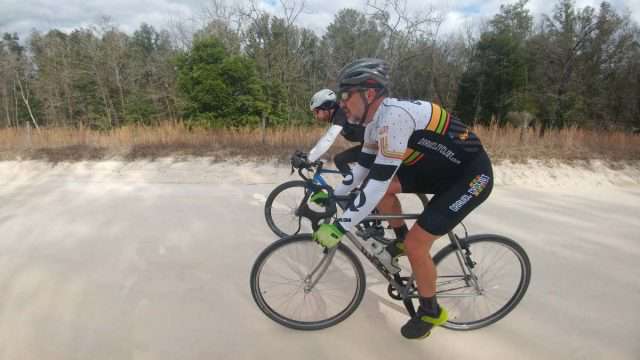 For our local dirt roads, 40c has been my minimum tire width for years and the Vittorias handled both sandy spots and washboard (aka corrugations if you're from Australia / South Africa / New Zealand) without a problem. I did several gravel training rides as the only singlespeed rider present and the Thunder held the unpaved pace quite well. Only when we returned to pavement and the big rings came out to play did I suffer a disadvantage.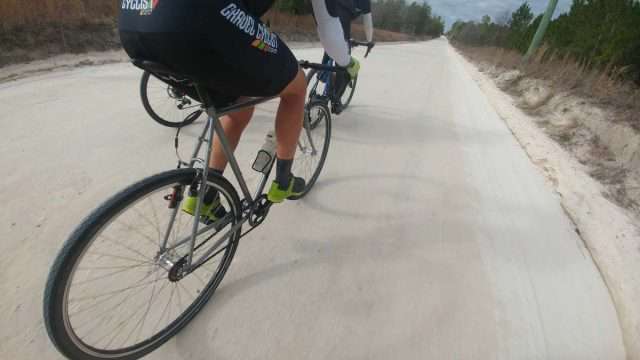 I put the Thunder Elite though four Florida CX races at two very venues: one a fast and hard packed public park course, the other a private farm that was a total mudfest. No UCI tire regs in effect so no problem running the 40c tires.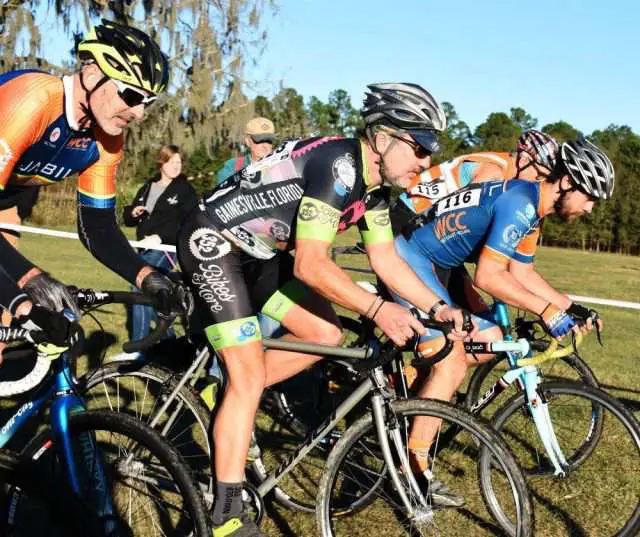 The hard tight turns of the park course did not pose a problem although I did experience one or two instances of toe strike during that first race. The Thunder really shined during the two days of racing at Swamp Cross which more than ever lived up to its name in 2019.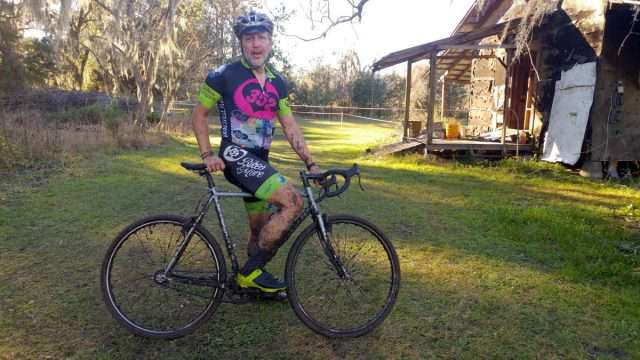 Standing water combined with heavy, ankle-deep muck made for a perfectly tortured single speed course.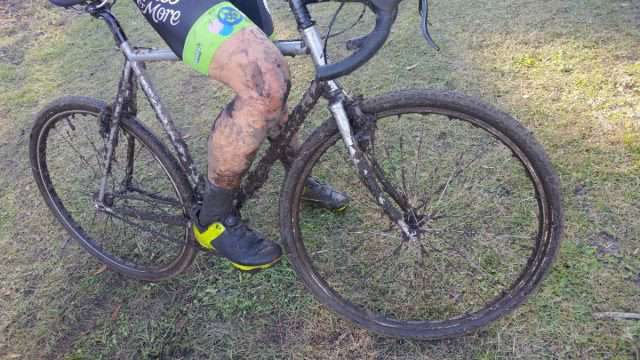 Mud clearance was not an issue though and the bike stayed quiet while all those other disc wheelsets sounded like a grinding symphony called "your bike hates you".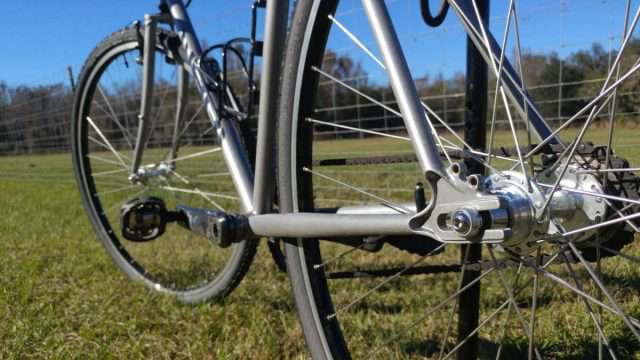 The Thunder Elite is set up to be a 'do anything' single speed' – from racing to backpacking, from gravel roads to an urban commute. If racing single speed is your main thing, definitely go for the mini-V brakes but if you want the most flexibility, the cantilever option will permit fenders even with larger tires.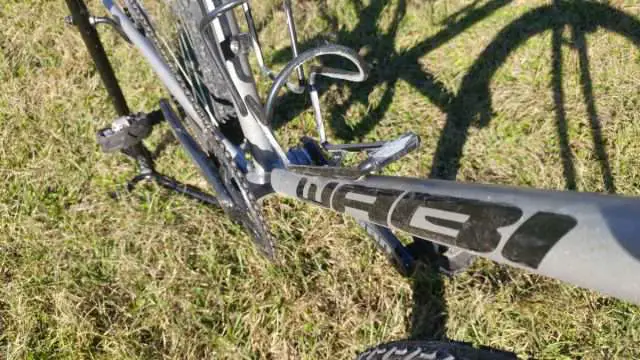 I'd also go with the SRAM Force carbon crankset upgrade for racing, but not sure I would make that investment if mostly commuting or touring. Overall, I liked this bike. A lot. More than expected.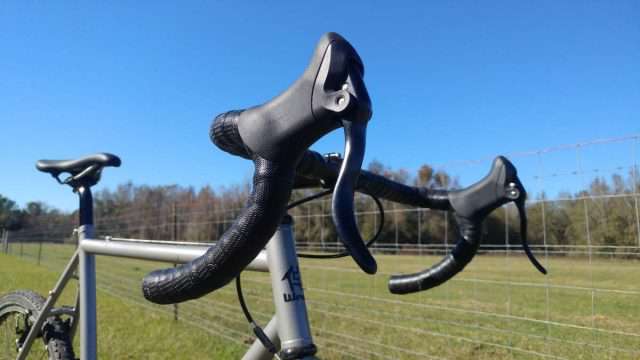 The steel single speed segment of the market is relatively small, with a number of other players who've been around for years.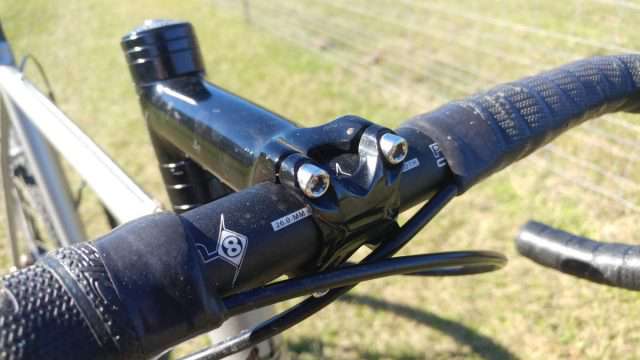 Wabi's Thunder Elite is positioned at a price point for those seriously committed to single speed riding but looking for a high-quality build for well under $US 2,000.
More of the Wabi Thunder Elite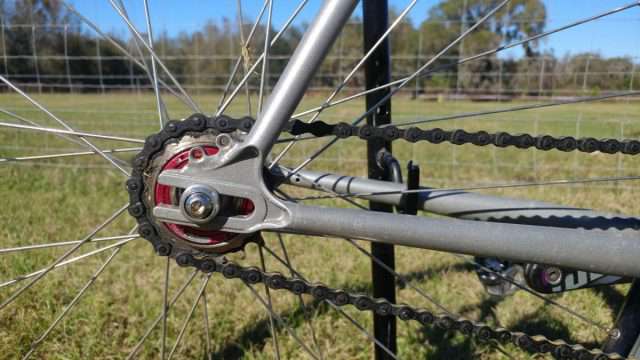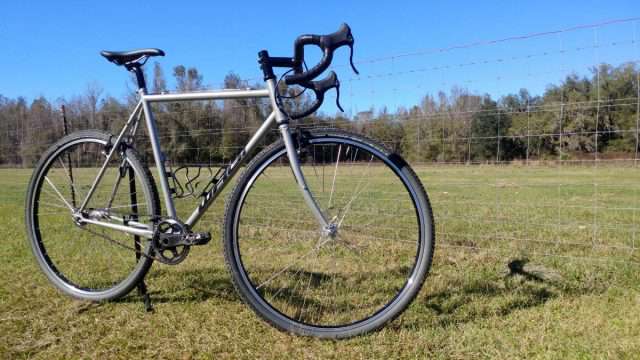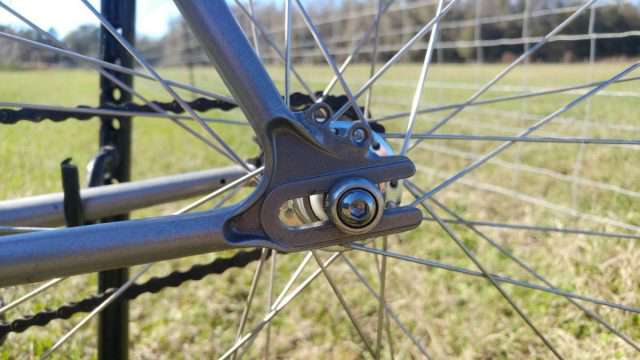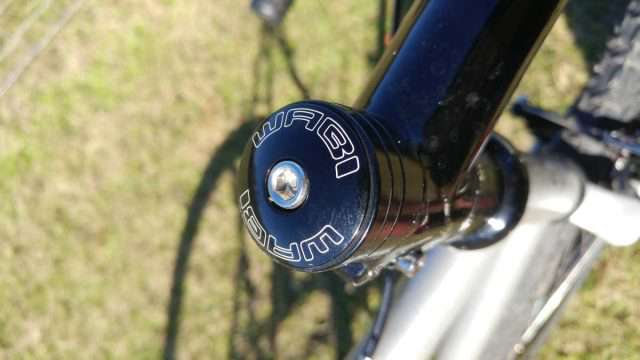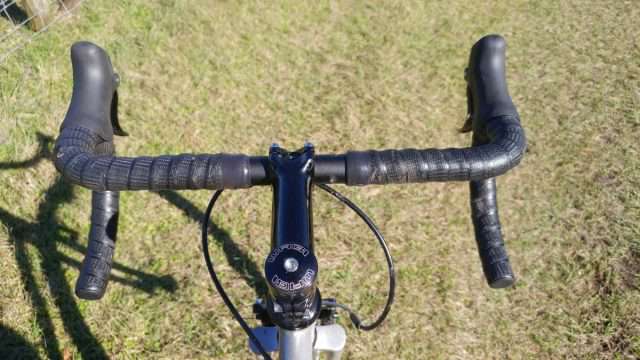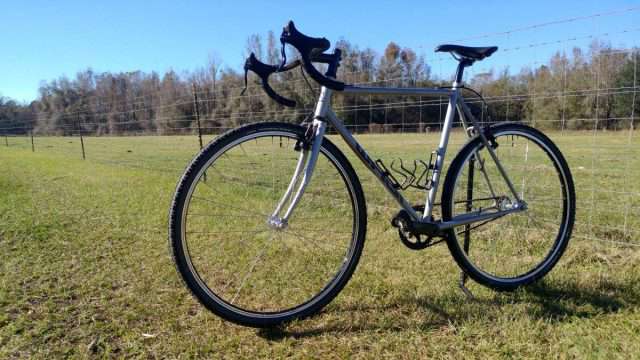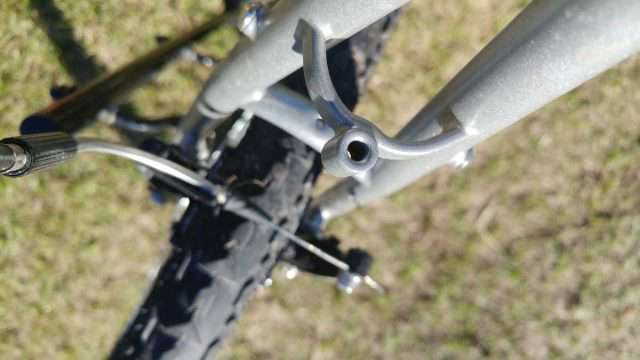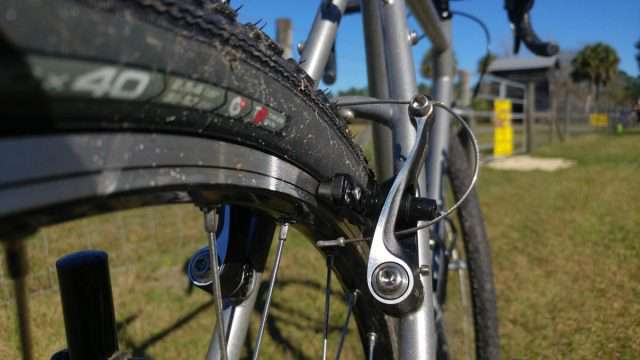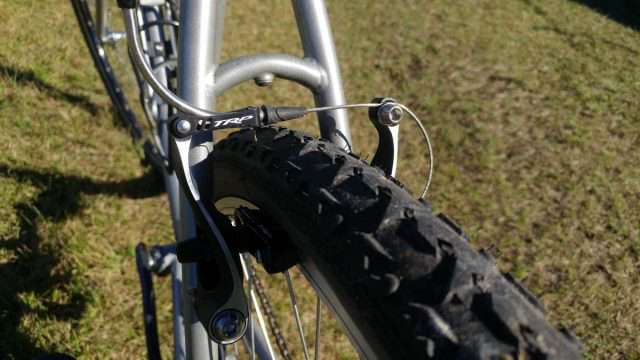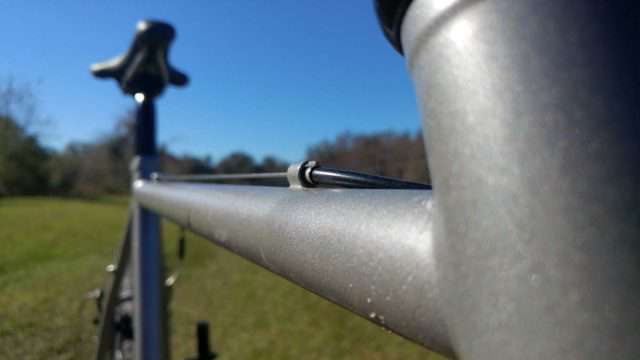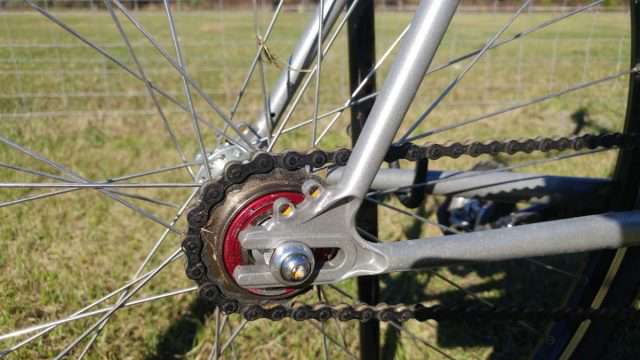 More of the Wabi Thunder Elite in Action