For the next installment of our Interbike gravel tire (tyre) articles, we check out offerings from Hutchinson and Maxxis.
Hutchinson Tires
Hutchinson were among the first companies to enter the road tubeless market. While still to gain widespread acceptance among road cyclists, tubeless tires are more prominent in gravel and cyclocross – and mainstream in mountain biking. For 2016, Hutchinson have some interesting options for the gravel market.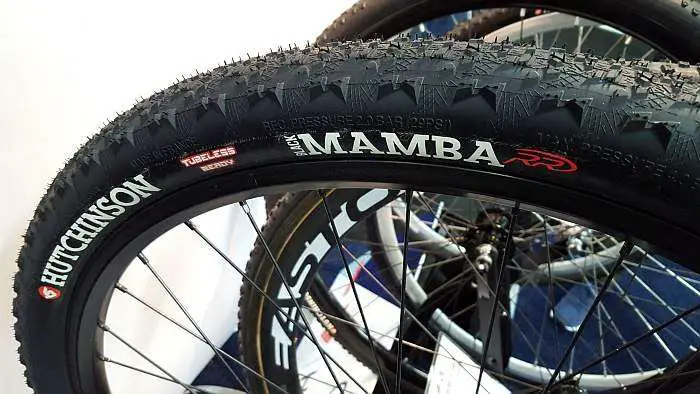 The Black Mamba tire (tyre) was originally part of Hutchinson's MTB line up. For 2016, Hutchinson have released the tubeless ready Black Mamba CX, available in 700c x 32mm and 700c x 34mm widths. While the 32mm width version may be a little too narrow for gravel use, the 34mm version looks promising as an excellent dry conditions tire on a variety of road surfaces. Unfortunately, we do not have weight specifications available at this time. Expect to pay around $US 89.00 for each of these tires when they are released.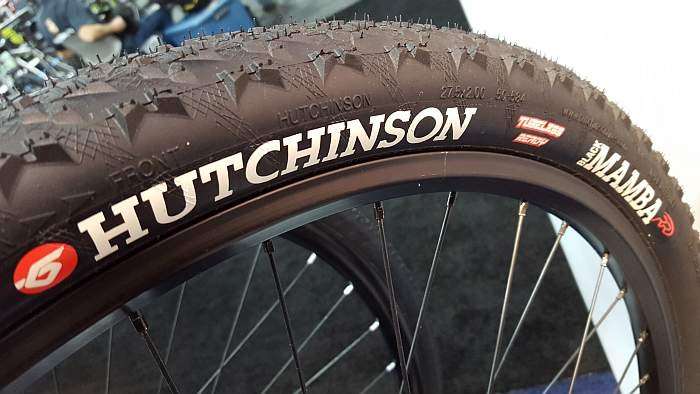 Another new version of the Black Mamba for 2016 is the 27.5″ / 650b x 2″ tubeless variety. With the 29″ / 700c x 2″ version of this tire weighing around 450 grams, the 27.5″ / 650b is sure to be lighter. This tire offers much promise as a fast gravel tire, best for dry conditions.
You're probably thinking, why would a 27.5″ tire be suitable for gravel?
Answer – with bikes such as Open Cycle's GravelPlus U.P. hitting the market, this tire looks to be a legitimate gravel tire option for bikes that offer the flexibility of dual wheel sizes – 650b and 700c.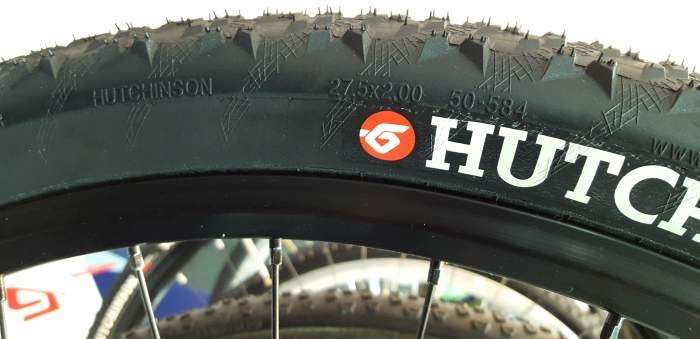 Maxxis Tires
Known for its massive range of tires (tyres) ranging from motorcycle, automobile and bicycle, you could say Maxxis has extensive experience in tire design. For 2016, they have some interesting new gravel tire options.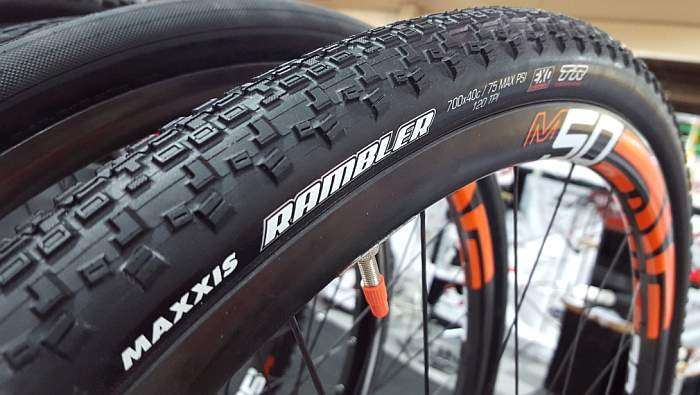 The Maxxis Rambler is a 700c x 40mm tire marketed firmly at the gravel cycling market. Tubeless ready with a thread count of 120tpi, this looks to be an fast gravel tire option from a manufacturer relatively new to the gravel cycling genre. Weight specifications on the Maxxis Rambler are unknown at this time.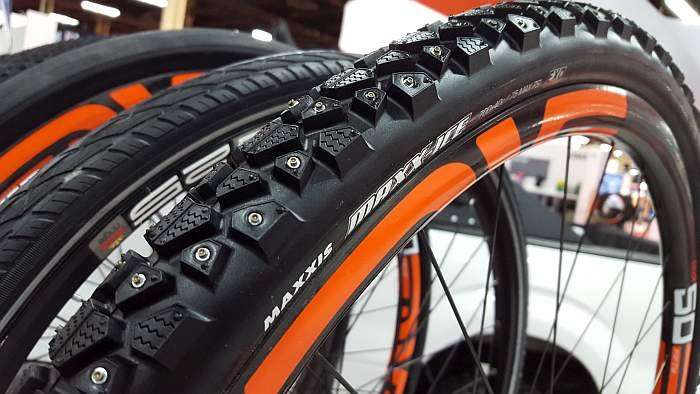 Whether the Maxxis Maxx-Ice will see production is unknown, but it may be an option for those who live in a climate where snow and ice are prevalent during winter. The ice studs on the sample at the Interbike show were hand-punched into the tire – over 200 studs!, according to the friendly Maxxis representative we spoke with.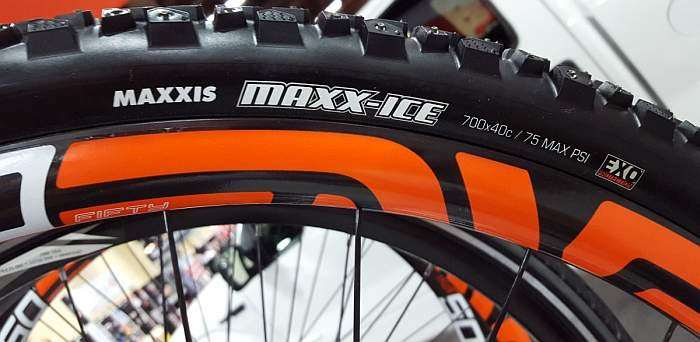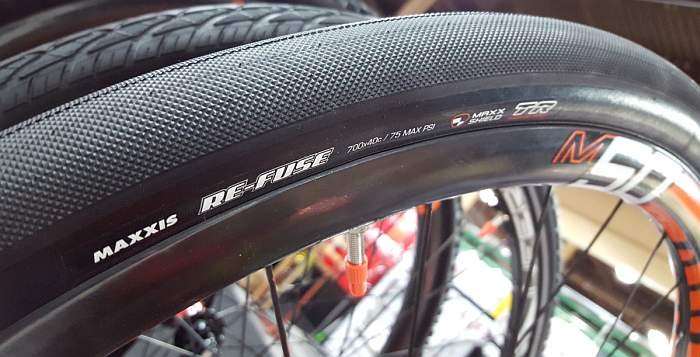 The Maxxis Re-Fuse tire has been around for some time in the company's road line-up, marketed as a training tire. The Re-Fuse is available in various colors and widths, ranging from 700c x 23mm to 700c x 28mm.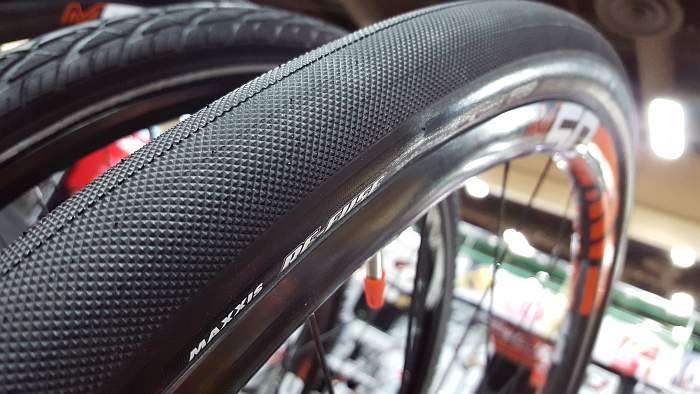 New for 2016 is the 700c x 40mm Tubeless Ready variant. Unfortunately we do not know weight specifications on this tire, or its true intended use. Granted, it would probably be quite fine as a gravel tire for dry and hardpack conditions, but we wonder if it's marketed as a training tire, or perhaps something more high-end?
We have posed several questions to our contact at Maxxis, and hope to post an addendum to this article with answers to many of the questions we, or you the viewers may have.
As always, thanks for reading!