Cannondale bikes have been around a long time – originally born in 1971 in a crowded loft above a pickle factory! Cannondale were the creators of the cycling industry's first bicycle trailer – the Bugger – no, we're not kidding. If you're familiar with my slang (JOM is an Aussie) or UK slang, you'll realize the trailer's name is a bit rude

Moving on, Cannondale introduced its first bicycle, a touring machine, in 1983. From there, they went onto introduce oversized aluminum frames which were lighter and stiffer than the rigeur of steel framesets at the time. A certain bloke named Mario Cipollini also rode these oversized tubed bikes during his time as a professional road cyclist.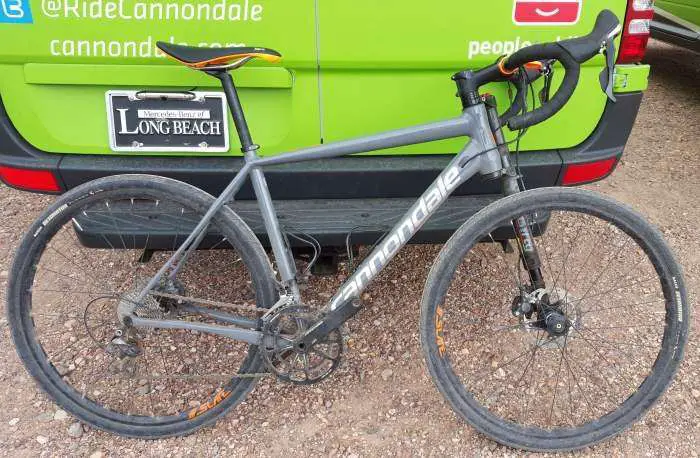 In 2015, Cannondale brings their Lefty front suspension design to the growing dirt and gravel road market with the Slate. Without doubt, the Slate has to be one of the most anticipated gravel bikes of 2015.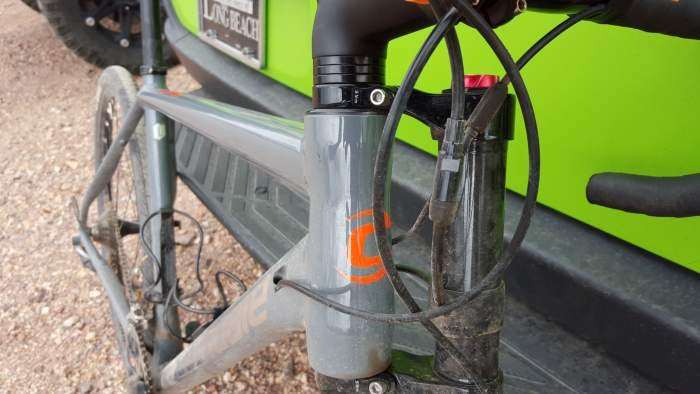 Like the folks at Open Cycle, Cannondale realized that the rollout (outer diameter) of a 650b tire (tyre) is the very close to that of a 700c tire. In short, a 700c x 22mm tire equates to about a 650b / 27.5″ x 42mm tire.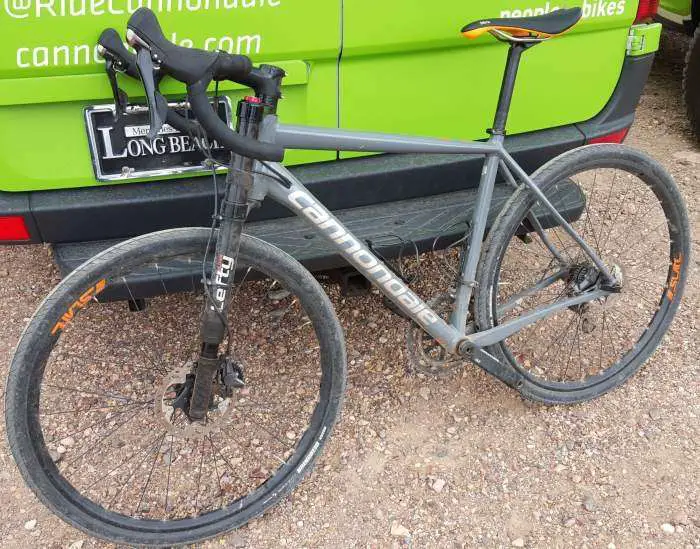 Unlike any other gravel bike out there – unless you count K-Dogg's home built Eldorado contraption, the Cannondale Slate has front suspension courtesy of their Lefty Oliver fork.
With 30mm of travel, tuned towards the lower speed of compression damping with a Coil over Gas negative spring to minimize bobbing, the Oliver also features on-the-fly lockout and rebound adjustment. Additionally, the Slate's seat and chain stays are shaped to provide compliance and good ride quality over questionable road surfaces.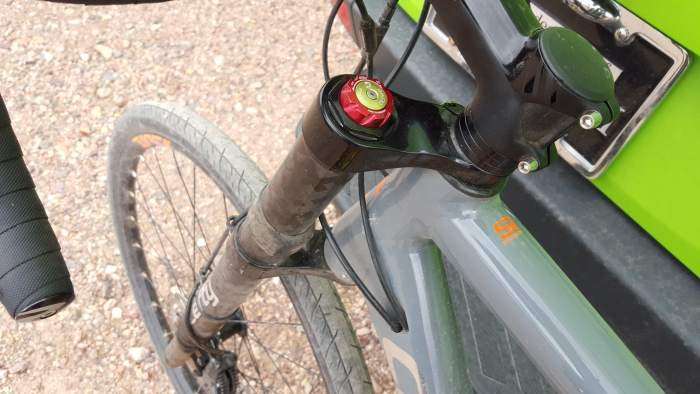 Features of the Cannondale Slate Ultegra build include:
Cannondale 6069 alumin(i)um frameset, with internal routing for mechanical and electronic gear shifting.
Cannondale Lefty Oliver fork, 30mm travel, 45mm off-set.
Cannondale's sweet HollowGram Si crankset with SpiderRing 52/36 rings and BB30 bottom bracket.
Shimano's ultra-reliable Ultegra 6800 11-speed drivetrain with R685 Hydraulic disc brakes.
Panaracer branded tubeless ready 650b / 27.5″ x 42mm.
Cannondale parts complete the rest of the bike.
Available in four sizes, with top tubes measuring 51cm, 54.5cm, 57cm and 59cm, we expect the Slate to be a very hot seller.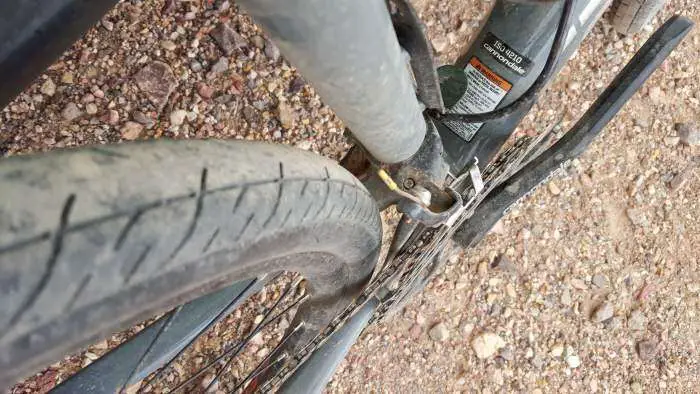 The Cannondale Slate won't be for everyone, but for those looking to take the edge off with front suspension, using a lighter-than-usual fork, this is your option. Expected MSRP is $US 3,520.00. We are hoping to obtain a Slate for review in the near future… watch this space!