"Whether on the market for the ideal race-ready gravel wheelset or looking for the perfect "do it all" carbon offering for your drop-bar bike, our UL250c lineup is up for the challenge." – Industry Nine
JOM of Gravel Cyclist reviewed the original Ultralight CX 235 TRA wheelset, which features a robust, lightweight, aluminium rim, and are still available. Industry Nine has taken the original wheels and made them available with an all-new carbon rim, which drops all-important rotating weight at the furthest point away from the hub.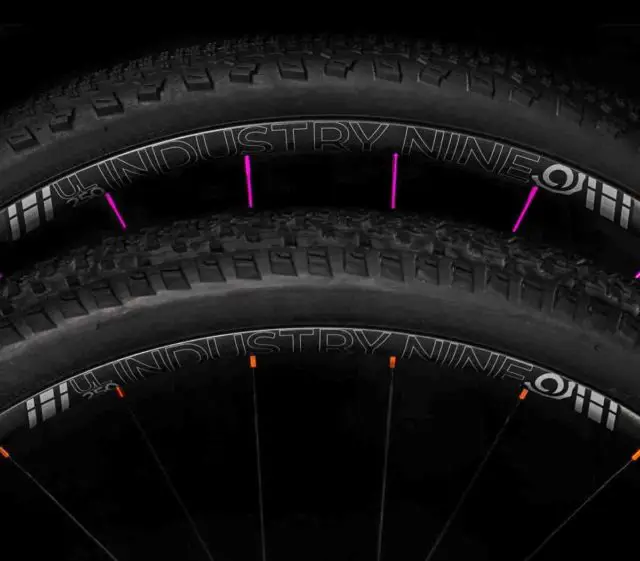 "Updated with a generous 25mm inner rim width to handle modern gravel tires and increased strength to weight ratio, the UL250c wheels punch above their weight class. Weighing in at a featherweight 350g per rim, put your mind at ease on one of the lightest gravel options on the planet."
UL250c TRA
"The secret ingredient to any drop bar build where stiffness and weight are crucial to the recipe, our TRA chassis brings renowned ride quality established with our system mountain wheels, but reimagined for drop-bar use. Updated with a generous 25mm carbon rim for modern gravel tires, enjoy pinpoint steering and "you call the shots" customizations with the UL250c TRA."
UL250c CX
"Feel invisible to crosswinds while riding our CX chassis, courtesy of our svelte, aero minded 24 hole road hub mated the to Sapim CX-Ray bladed spokes. With a stronger carbon layup than before, the UL250c CX tips the scales at just 1320g. Whether eyeing the podium of a bucket list gravel race or simply topping off a dream build, the UL250c CX delivers in spades."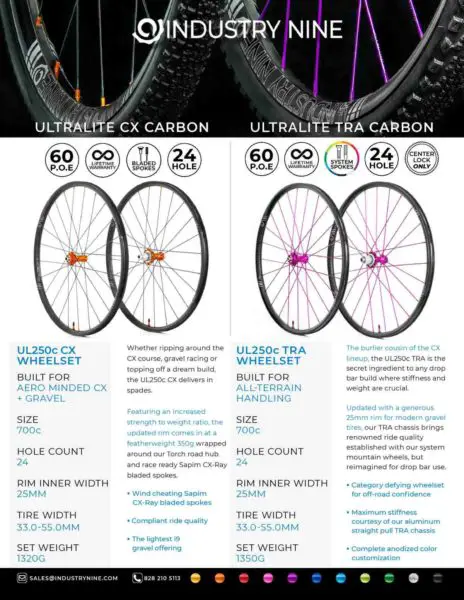 Find out more at Industry Nine's website.