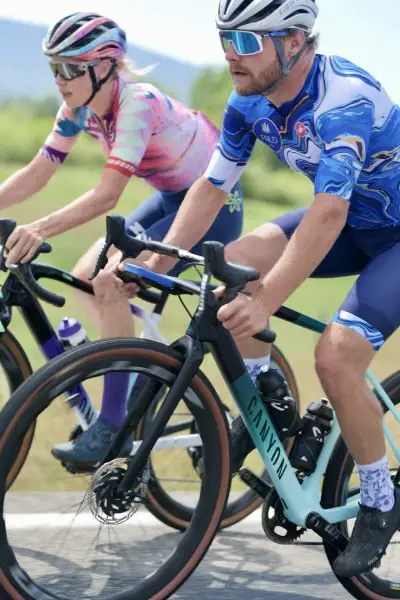 All photos in this article by Ryan Steers, thank you Ryan!
A Brief History of Canyon
"In 1985 Roman Arnold and his brother Franc Arnold (who is no longer involved with the company) founded 'Radsport Arnold' GmbH as a supplier of bike parts for cycling. It wasn't until 1996 that the first bikes with the brand name Canyon appeared. Radsport Arnold adopted a direct sales strategy via the Internet."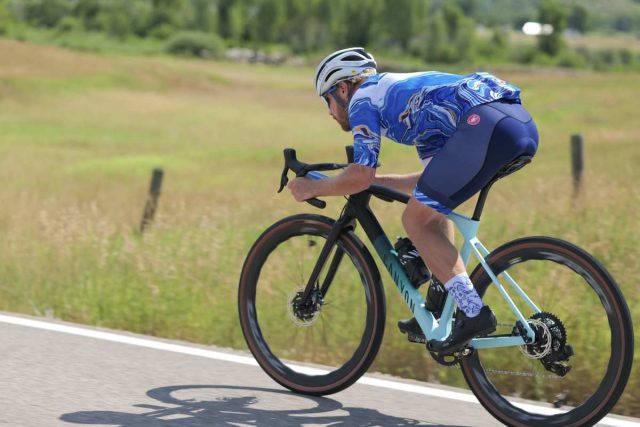 Above, Valtteri rocks the new FNLD GRVL kit, a new for 2023 event happening in Lahti, Finland. JOM of the Gravel Cyclist crew is heading to Finland soon after the posting of this article, to pre-ride the FNLD GRVL course!
More about Canyon, continued:
"In 2001 the company took the step from being a supplier to becoming a cycle manufacturer and changed its name to Canyon Bicycles GmbH. With Lutz Scheffer (formerly Bergwerk and Votec) Canyon was able to secure the services of a frame designer. In the next few years the firm based in Koblenz, Germany was able to hire Hans Christian Smolik along with other bicycle construction experts."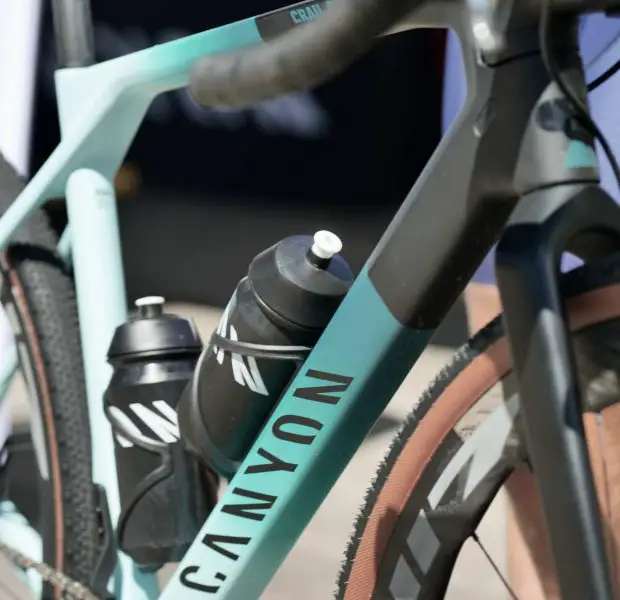 About the Canyon Grail
"The Grail's proven gravel-race geometry blends comfort and speed. The Grail's Double Decker bar not only absorbs vibration it also gives you more hand positions—helping you stay fresh and maximizing your control over rough terrain." – Canyon Bicycles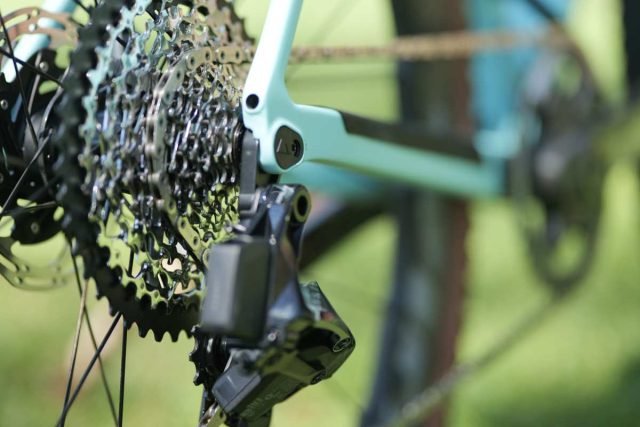 "Every contact point between you and the Grail boosts your comfort and helps you pedal faster, longer. Key highlights include flexible carbon seatposts, high volume tires, and our patented Double-Decker carbon bar."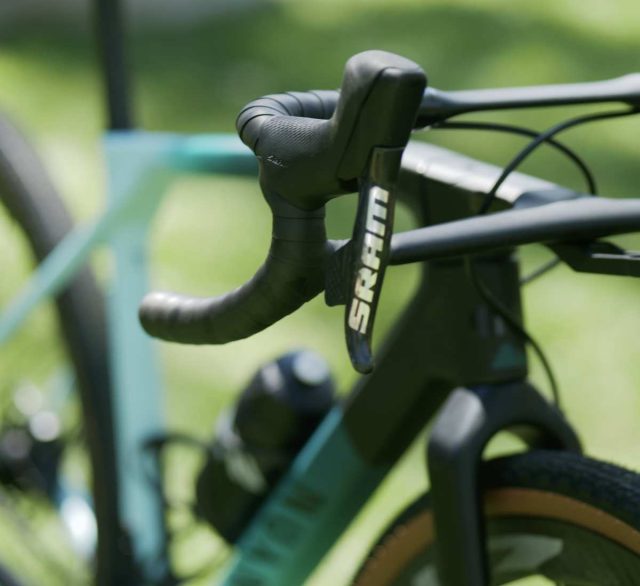 Valtteri Bottas
"Valtteri Viktor Bottas (Finnish pronunciation: [ˈʋɑltːeɾi ˈbotːɑs]; born 28 August 1989) is a Finnish racing driver currently competing in Formula One for Alfa Romeo, having previously driven for Mercedes from 2017 to 2021 and Williams from 2013 to 2016. Bottas has scored 10 race wins and 67 podiums. He contributed to five constructors championship wins for Mercedes, and has been drivers' championship runner-up twice, in 2019 and 2020." – Wikipedia.org
Valtteri's Canyon Grail is kitted out with SRAM's Red XPLR AXS, the 1x specific group for gravel cycling.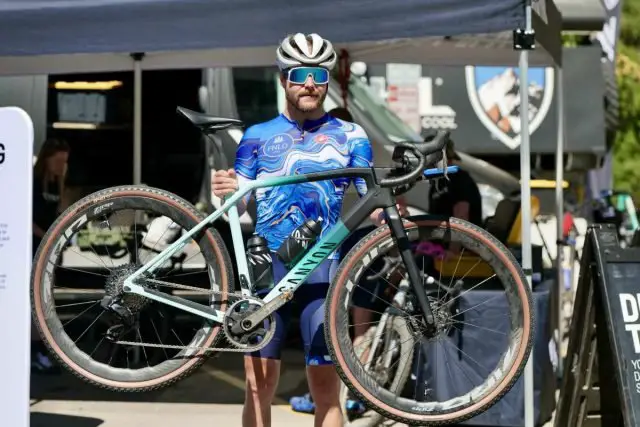 It turns out that Mr Bottas is also a very keen Gravel Cyclist. Joining him for the cycling fun is his partner, Tiffany Cromwell, a renowned Australian professional cyclist.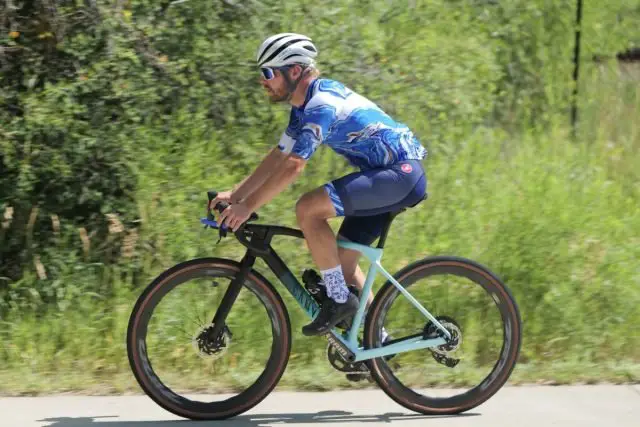 Tiffany Cromwell
"Starting in 2002, after being identified by the South Australian sports institute talent identification program, Cromwell began her cycling career. Cycling was not the first sport Cromwell picked up, having done ballet, running, triathlons and basketball beforehand, the last of which she had family ties to. Despite an interest in pursuing basketball as a career before cycling, Cromwell admits her height 'always let [her] down'. Initially, Cromwell disliked cycling, citing that she was 'Tiny and one of the worst in [her] group' on the track, but soon discovered her love for the sport when she placed third in her first road race in the state championships." – Wikipedia.org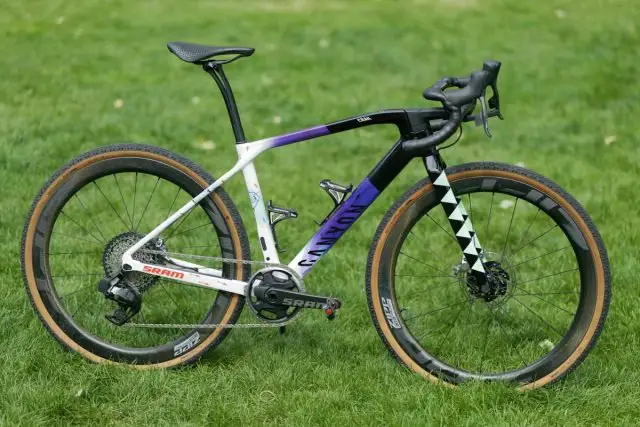 "After several podiums in junior Oceania games, one of Cromwell's first international wins came in 2008 at the Sea Otter Classic in California, having made a solo attack in the last few laps despite a 30 miles per hour (48 km/h) wind.[6] She then went on to win the race the following year by winning solo again." – Tiffany has also found joy in riding the gravelly road less travelled, competing for the first time at the 2019 SBT GRVL, Steamboat Springs, Colorado. Read more about Tiffany at this Wikipedia Link.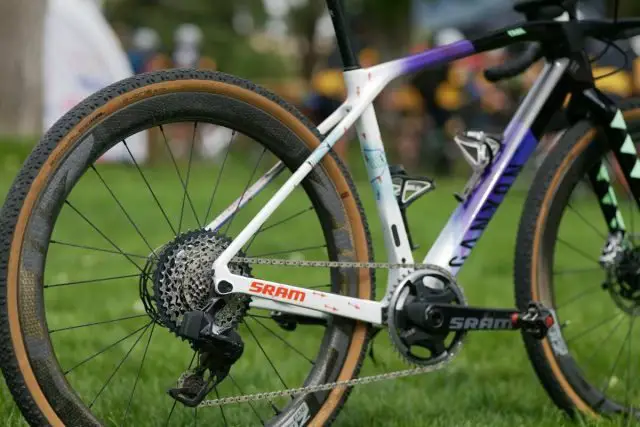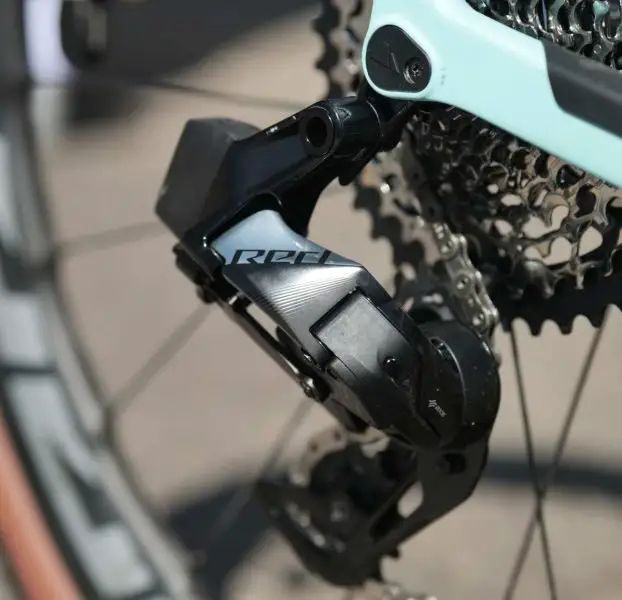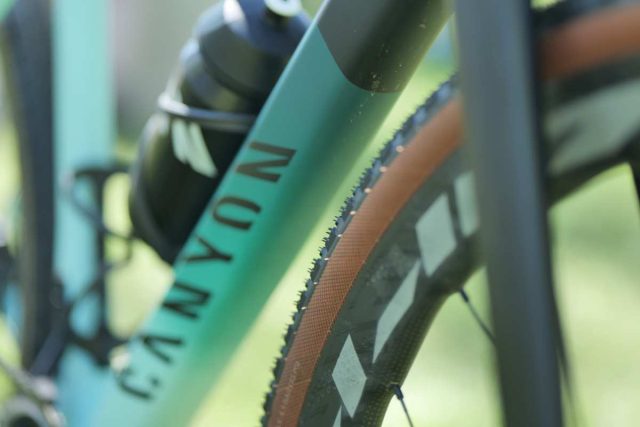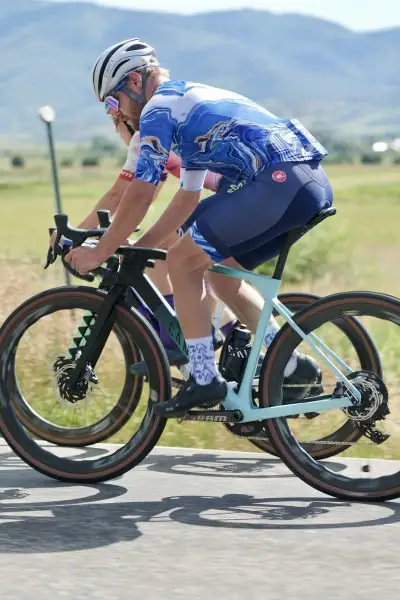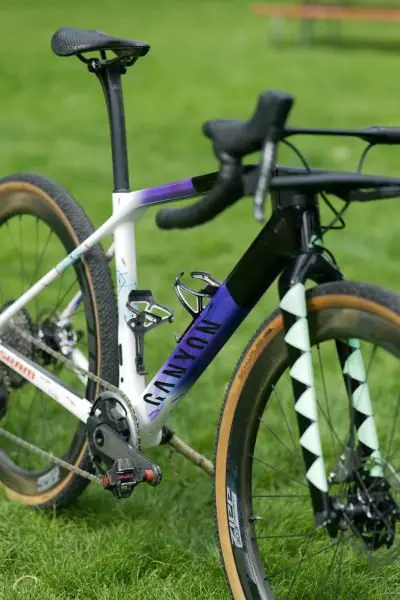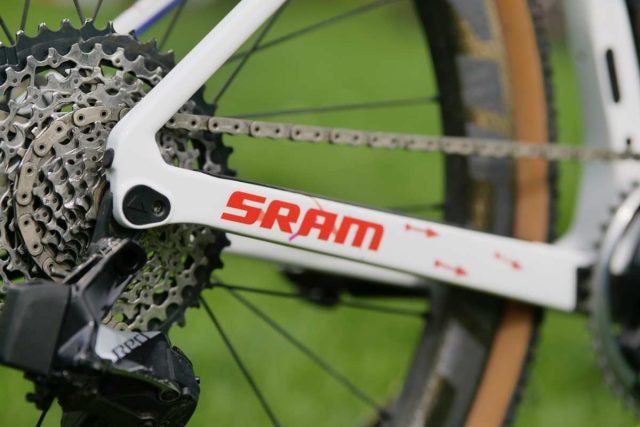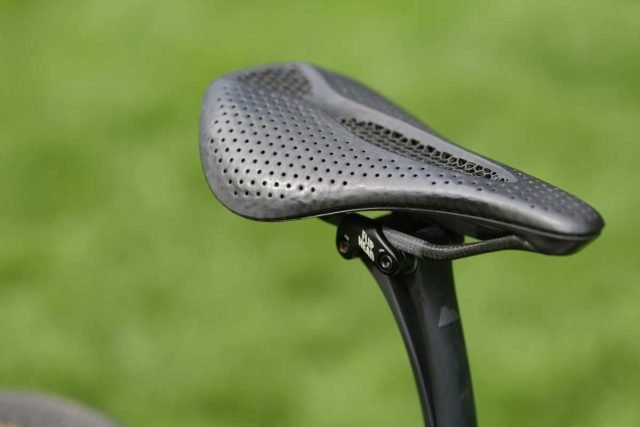 Above: Specialized Mirror saddle for Tiffany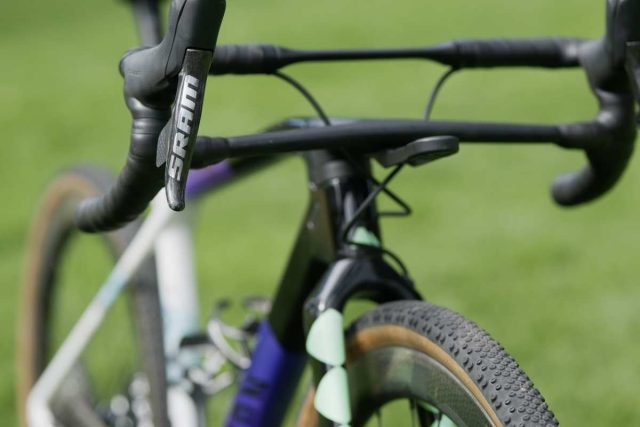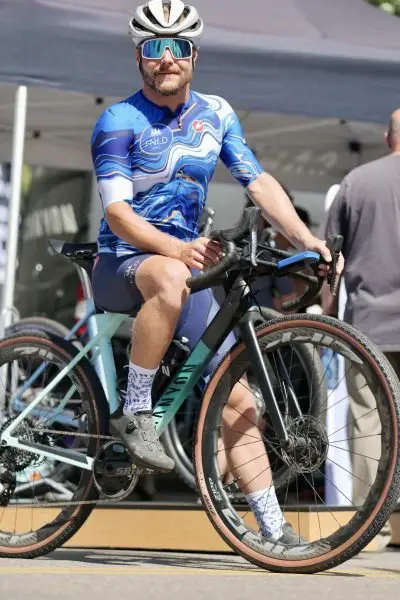 He may be a Formula 1 Driver, but Valtteri finished first in his age group in the Red race and fourth overall. Proof that driving a top tier Formula 1 car is a serious athletic pursuit! Meanwhile, Tiffany won the women's classification in the Blue race, finishing only 10 minutes behind the first place male rider! Serious power couple!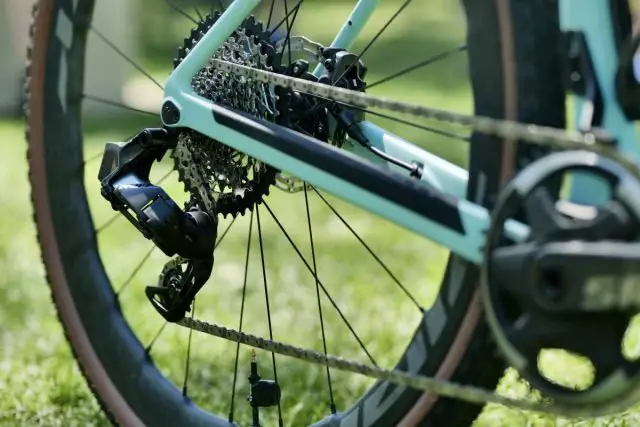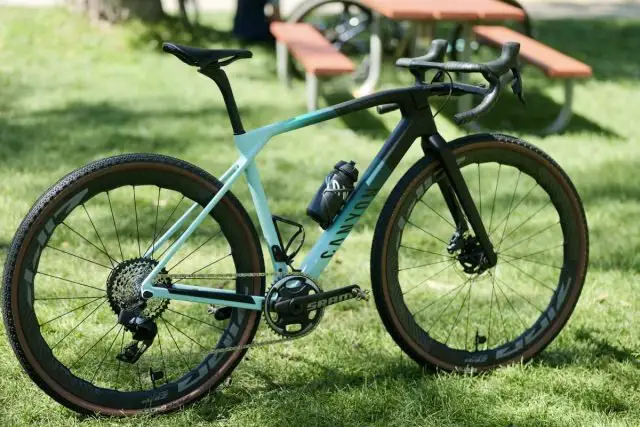 Support Gravel Cyclist:
Buy Me a Coffee – https://www.buymeacoffee.com/gravelcyclist
OR
Patreon – https://www.patreon.com/gravelcyclist
Links of Interest:
Don't forget to Like the Gravel Cyclist Facebook page, follow G.C. on Instagram, and subscribe to our Youtube Channel. We are also on Twitter!