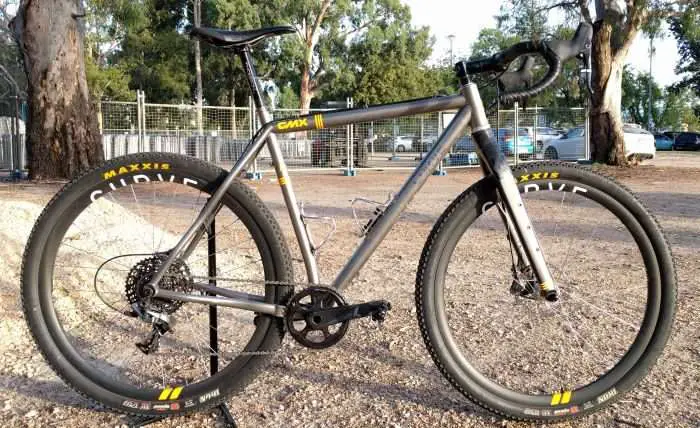 This isn't the first time a bicycle from Curve Cycling has graced the pages of Gravel Cyclist. In May of 2016 we featured the Curve Grovel CXR, an all-titanium rig designed for the rigors of gravel cycling. Since then, Jesse (Product Tester), Adam (Brand Development and Sales) and Steve (Founder and Product Developer) have worked hard to develop a bike they claim is the Ultimate all-terrain adventure bike -The GMX.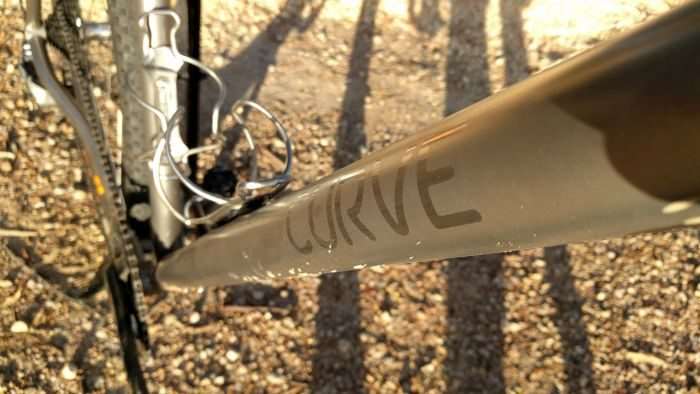 To create the GMX, the lads at Curve gave thought to the original Outback, Overland cyclists of Australia. We're talking about the time period of 1890 to the early 1900's. These gentleman traveled through the Outback sans GPS, reliable roads, or even roads at all. Along with that, no known water sources, and no idea where their next meal was coming from. That is seriously tough.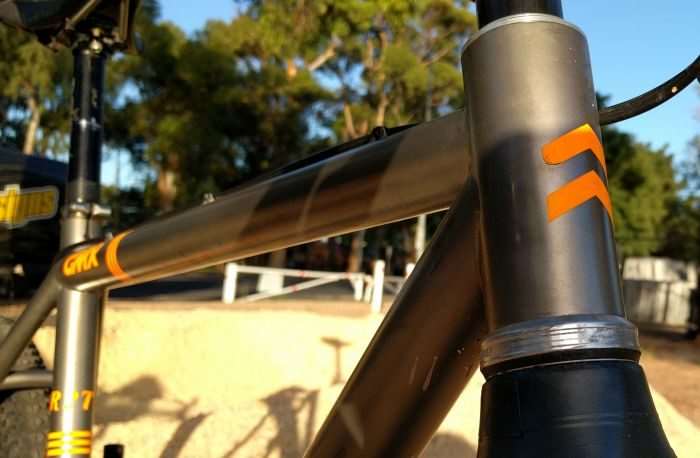 If those brazen pioneers of gravel cycling could build the perfect bike with nowaday's technology, what would it be?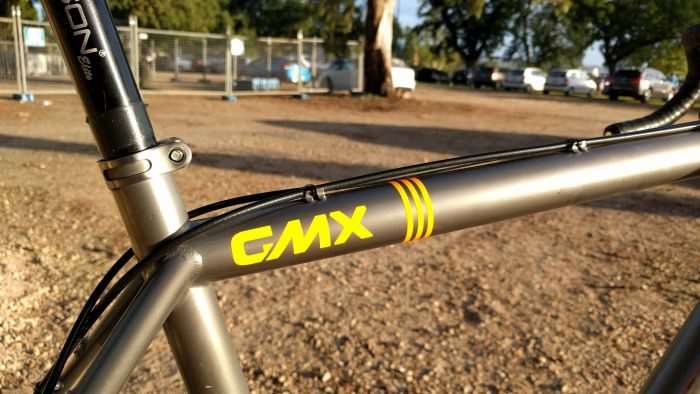 "The GMX is the best bike you could ever get lost on" – is Curve's answer.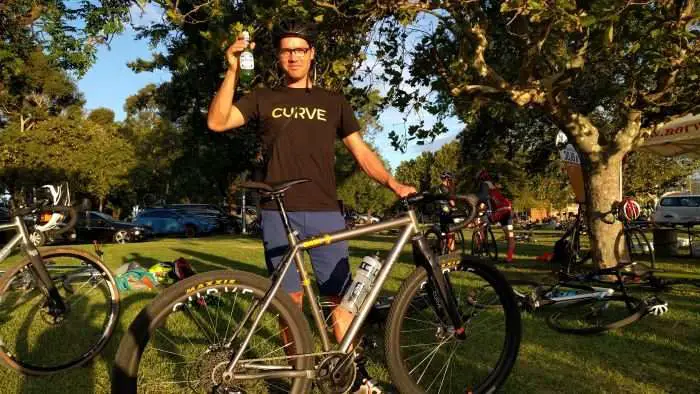 This example of the Curve Cycling GMX belongs to Jesse Carlsson. For those who aren't familiar, Jessie is a former BMX world champion, 2nd place finisher at the 2013 Tour Divide, 2015 winner of the Trans Am Bike race, and world-class Enduro rider. We interviewed Jesse during our previous trip to Australia, you can see what he had to say, HERE.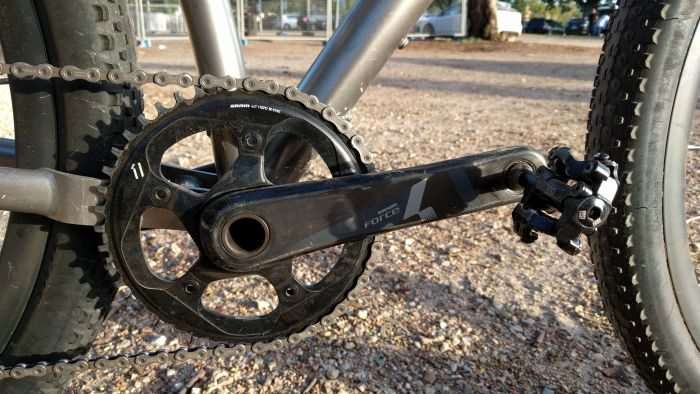 Jesse chooses the simplicity of a single chainring setup. Ultra distance cycling is about reliability, and with the front derailleur being one less thing to worry about, it's probably a good thing.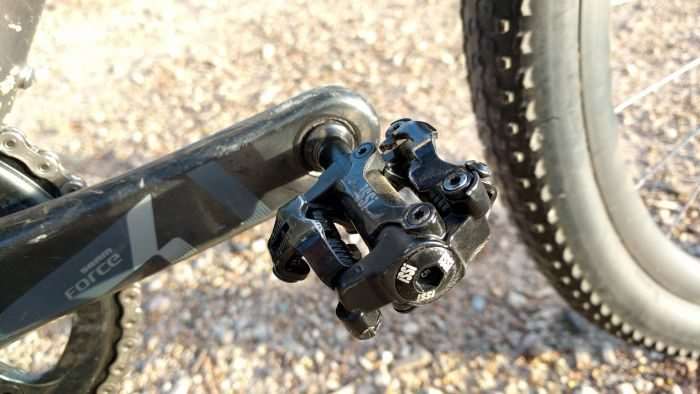 iSSi pedals are inexpensive, reliable and available in a wide selection of colors – or you can stick with black.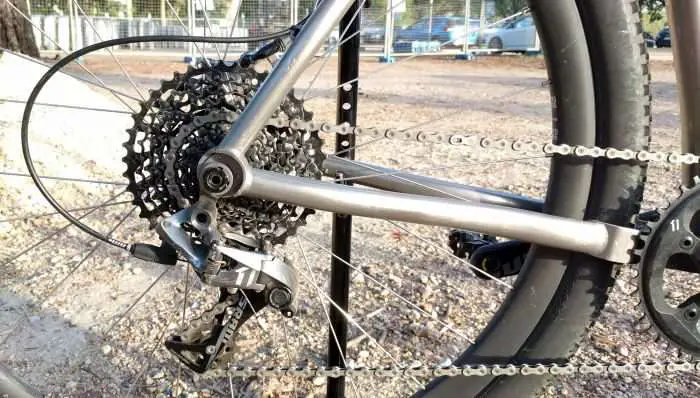 The SRAM Force WiFli derailleur is paired to a 11-42 wide-ratio cassette. There may be some big gaps between some of those gears, but overall this setup provides a good range of available gears.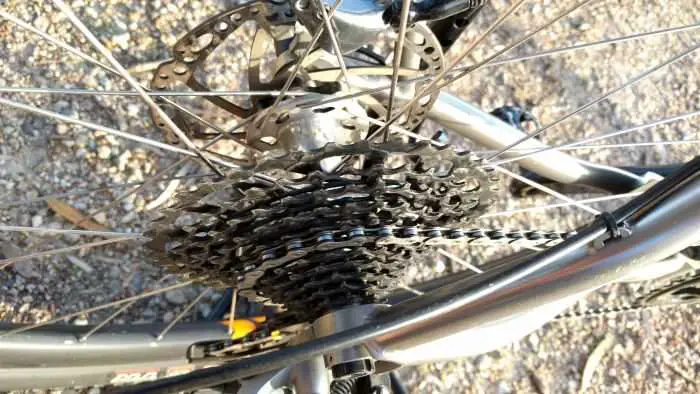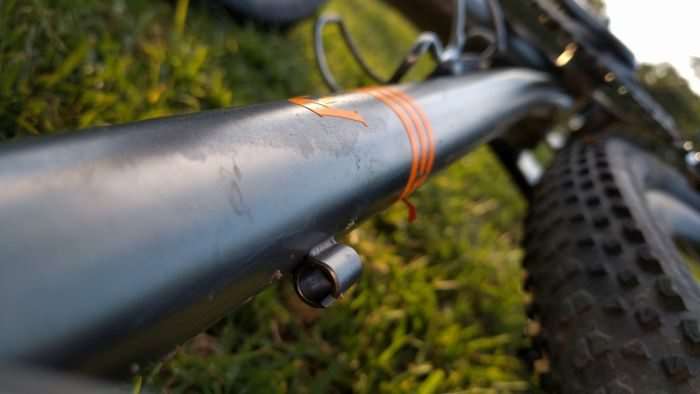 The Curve Cycling GMX has provision for a front derailleur, as shown by the cable guide that is welded onto the rear of the seattube. A compact 50 / 34 road crank setup is compatible with the frame.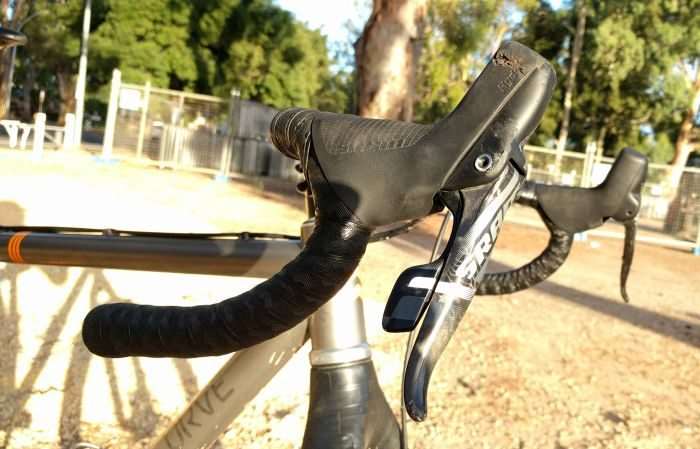 SRAM Force hydraulic mechanical brake levers are mounted to a Salsa Cowbell 3 handlebar.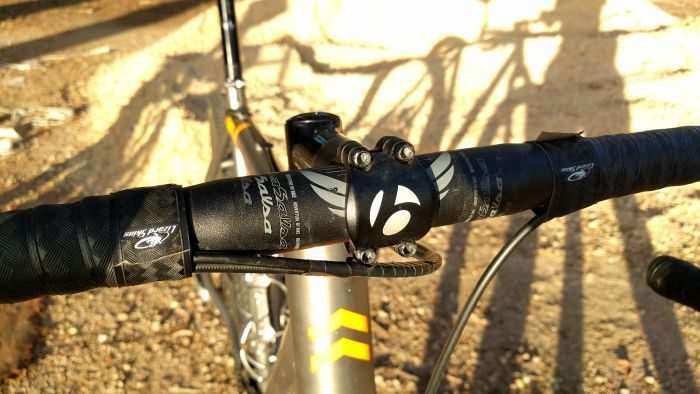 The Cowbell bar shape is a mild departure from a traditional road bar, and features a 12° flare at the drops.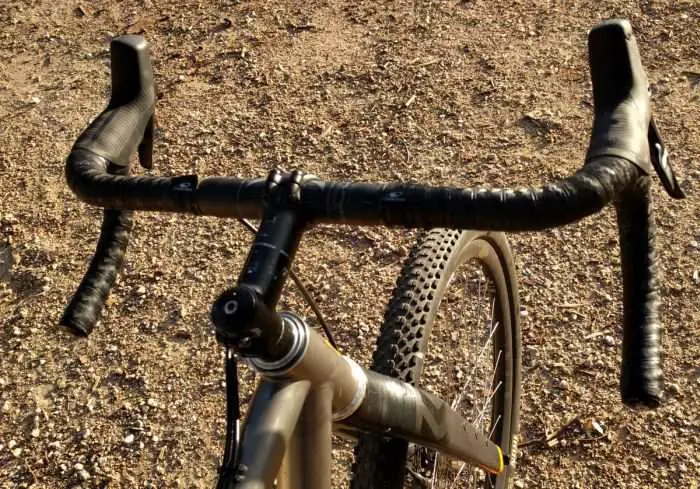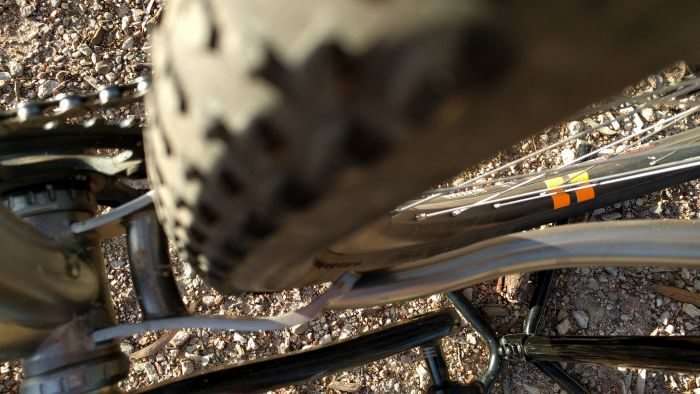 The GMX has gobs of tyre clearance – fitted to the wheels of the GMX is a Maxxis Ikon 29″ x 2″ tyre. The frame will accept a tyre up to 2.4″ wide.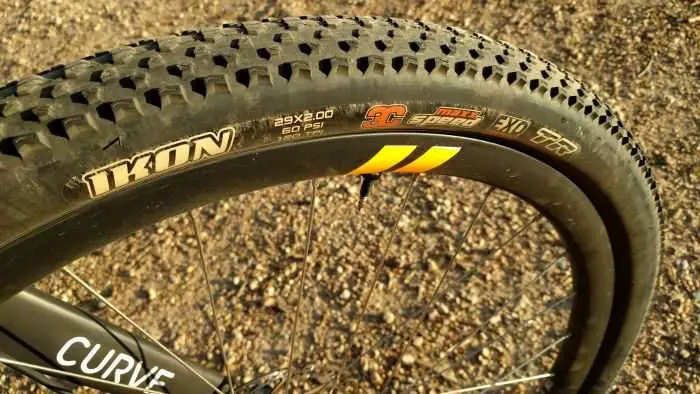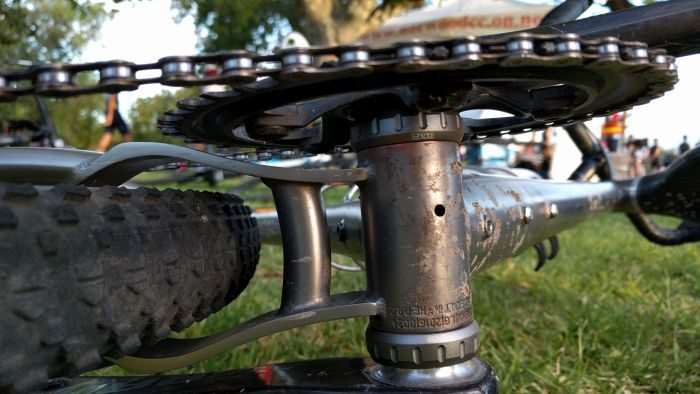 Above, another view of the tyre clearance and chainstay shaping.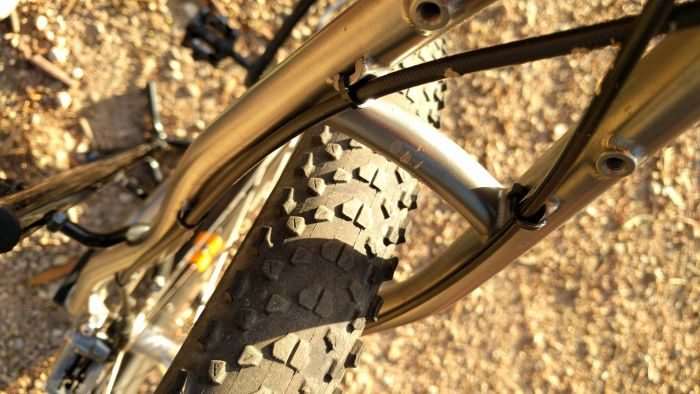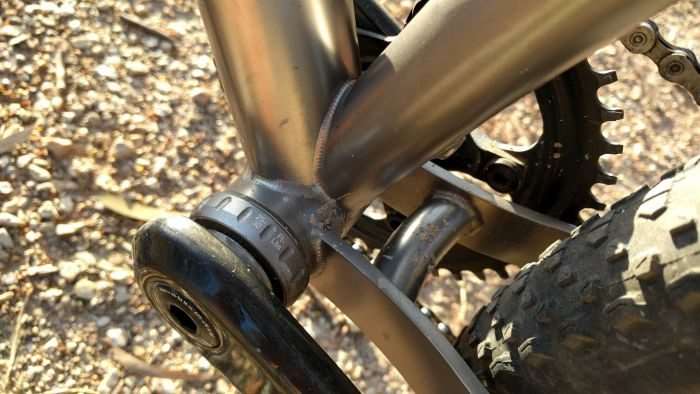 External cup, English thread bottom bracket keeps with the simple and reliable nature of Jesse's bike.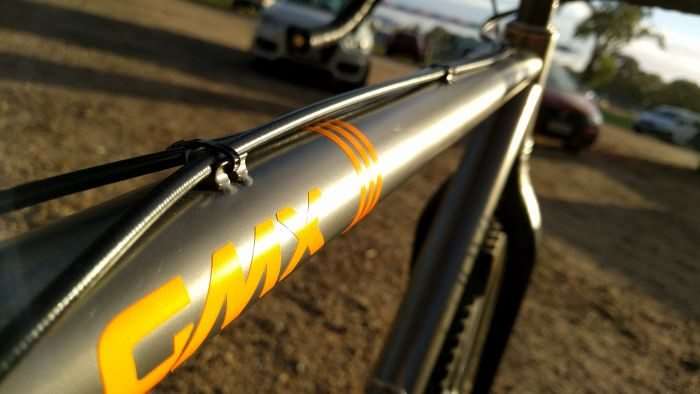 All of the cables on the GMX are routed externally, which helps them stay "high and dry".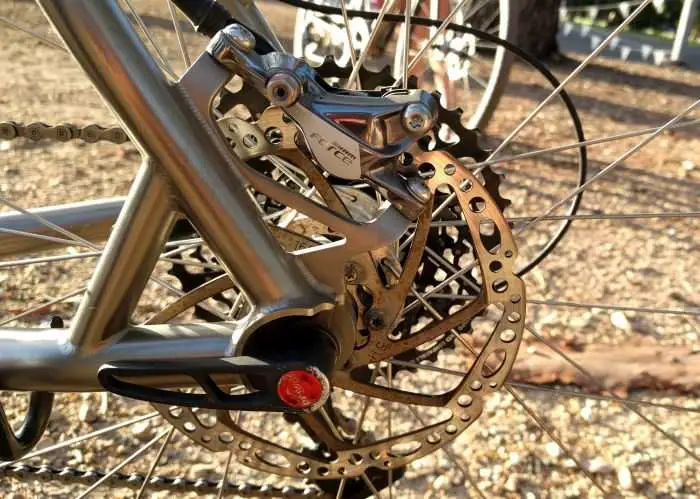 The latest trend of mounting the disc brakes flat to the frame (aka flat-mount) is eschewed on the GMX. The rear end features a 142mm x 12mm thru-axle.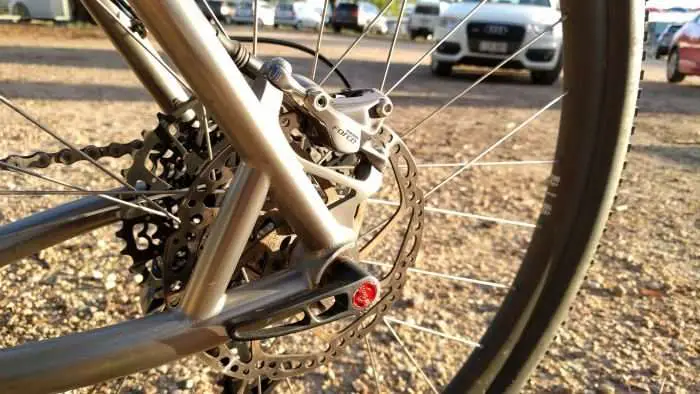 The extra bit of titanium in the rear triangle acts as a brace against the forces of rear braking.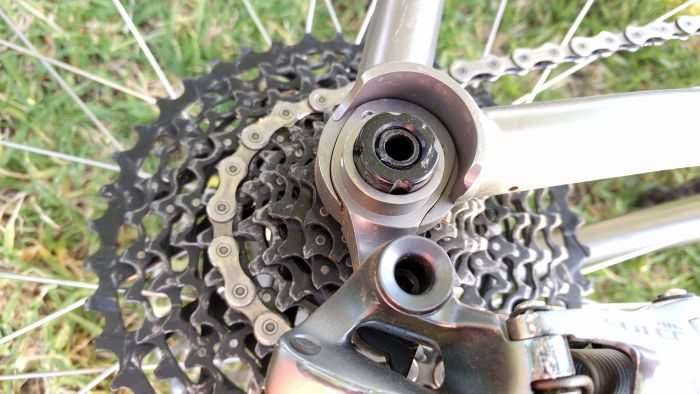 A view of the thru-axle connection and derailleur hanger – drive side of the GMX.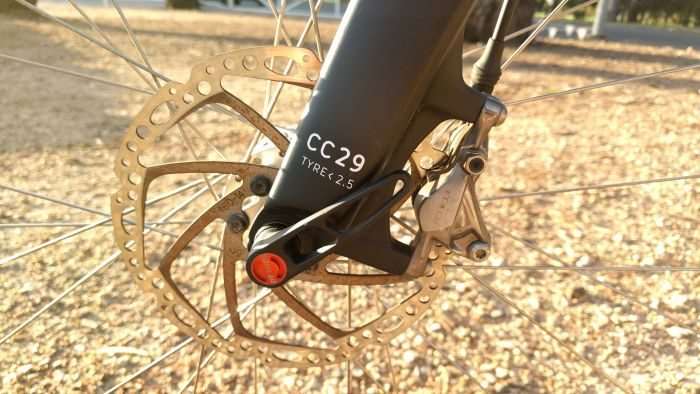 Curve spec the GMX with an all-carbon, tapered steerer 1 1/8″ to 1.5″ 29'er fork – 45mm of rake, and 480mm length from axle to crown, which provides clearance for 29″ x 2.4″ tyres. The headset rotates on Curve's semi-internal 44mm headset.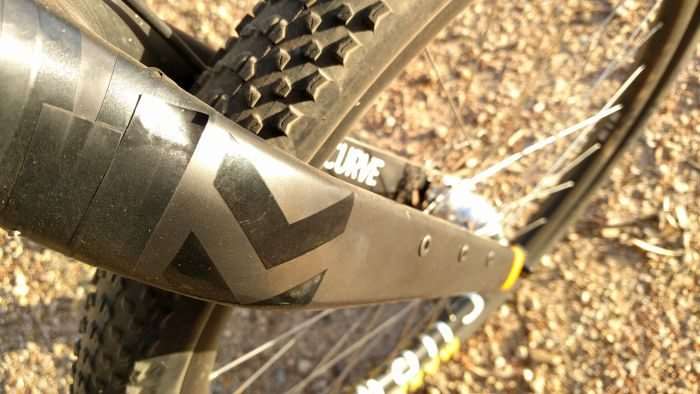 The frame and fork have plenty of mounting points.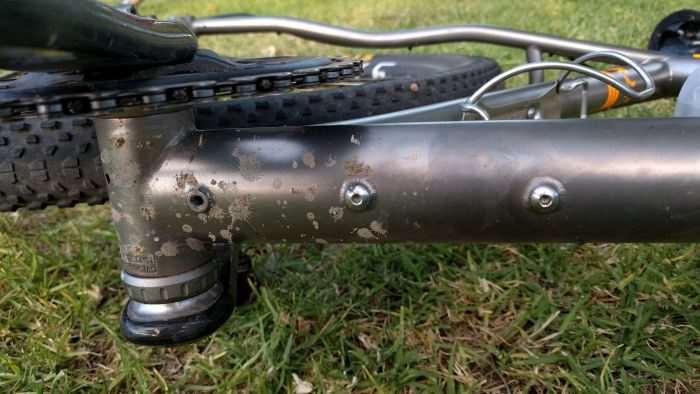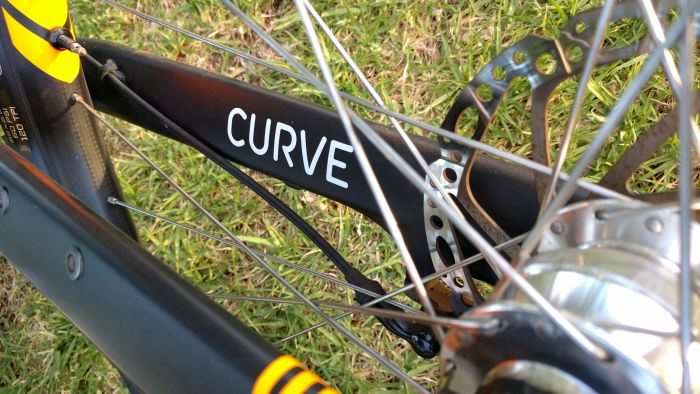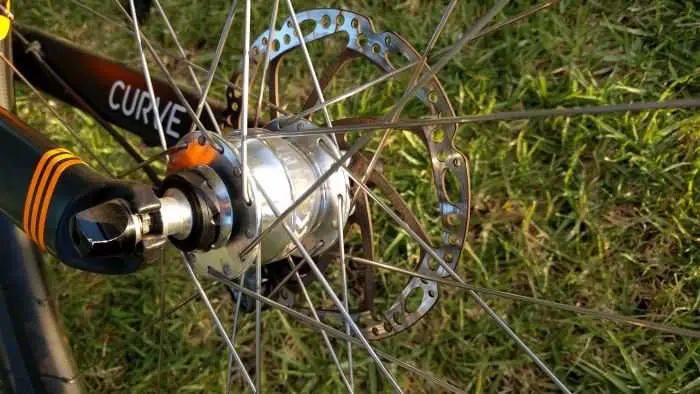 Curve also build wheels – in this case, in-house carbon rims laced to a Shutter Precision PD8 dynamo front hub.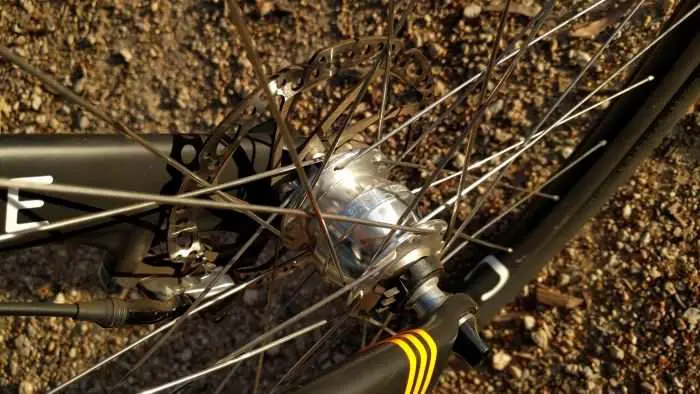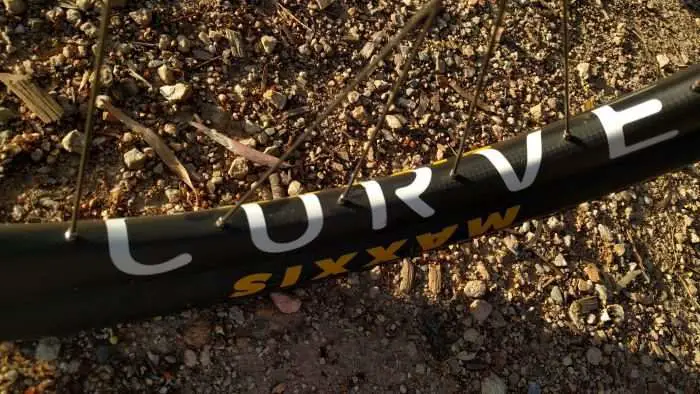 Curve's 30 x 30 hookless carbon rims are 30mm wide and 30mm deep.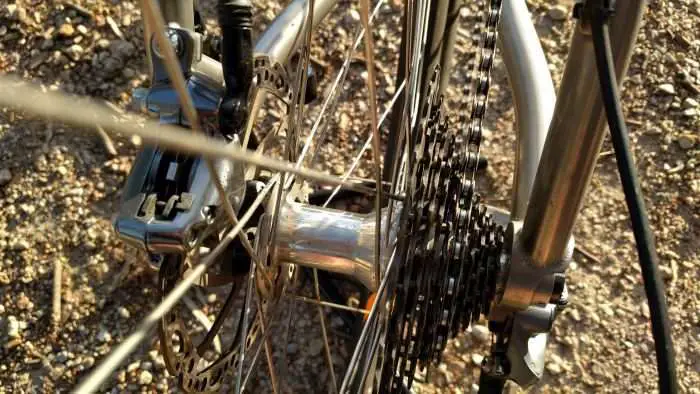 We're unsure of the rear hub in use on the rear wheel, but a keen eyed reader or Curve Cycling themselves may chime in with the answer.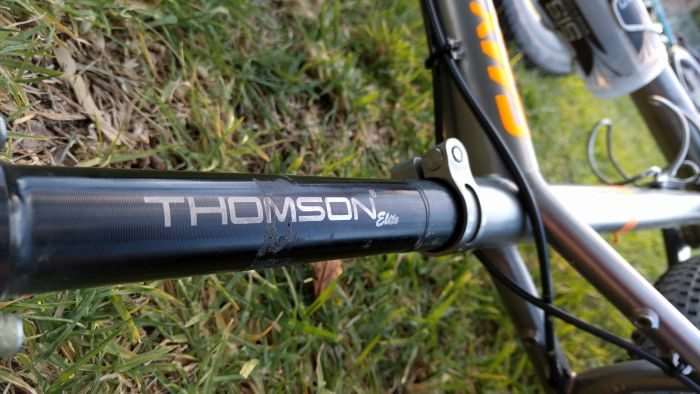 Hard to go past a Thomson seatpost, in this case, a zero setback 27.2mm x 330mm model.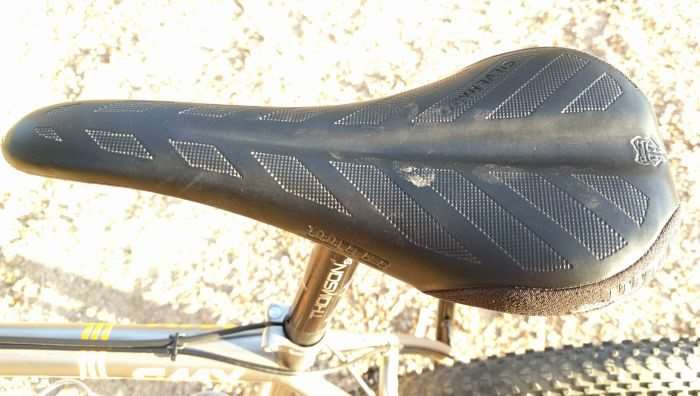 Jesse rides the big miles on a WTB Silverado saddle.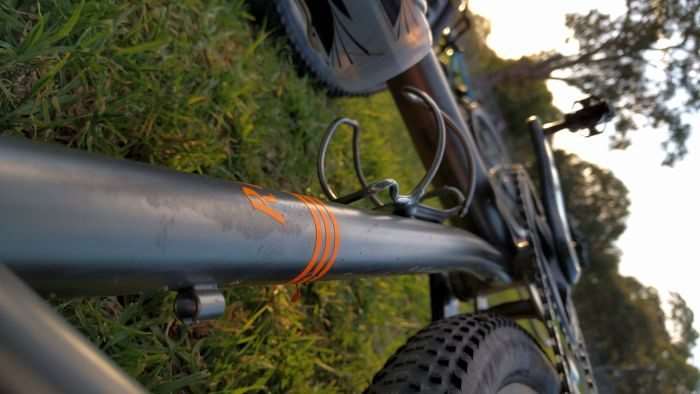 We assume the GMX is constructed from 3/2.5 Titanium.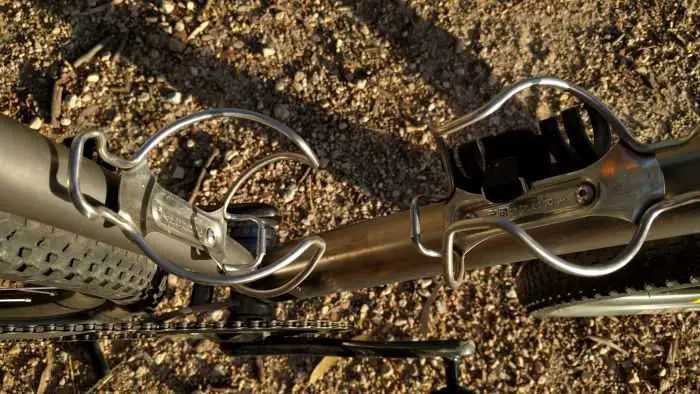 No nonsense Arundel stainless steel bottle cages.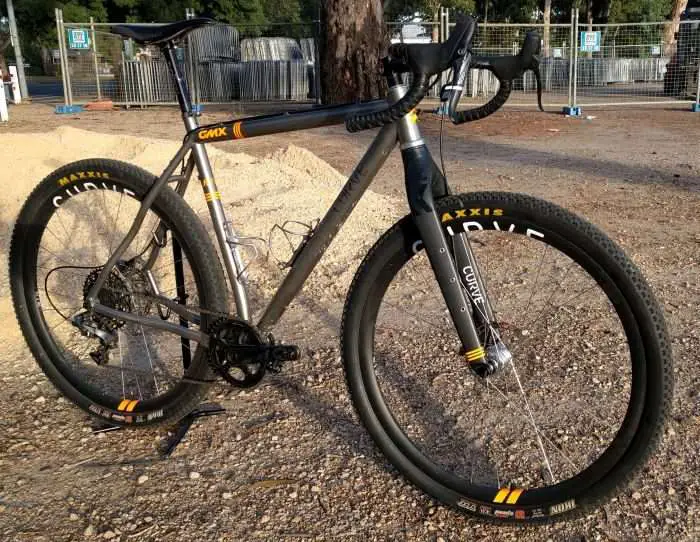 The GMX features Curve's all terrain, "get lost" geometry, and is available in four sizes.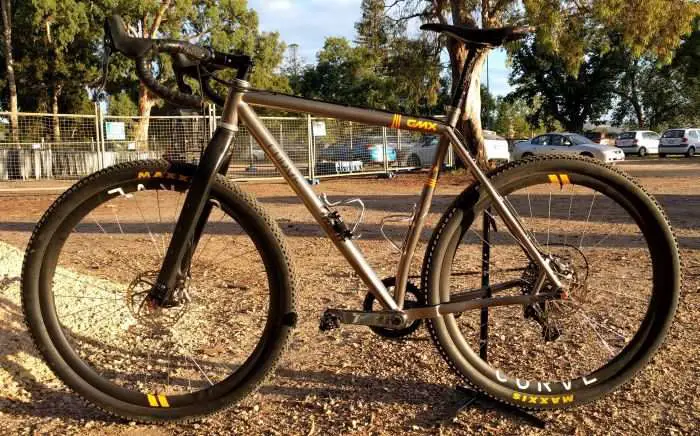 Size Small (535mm effective top tube) up to Size X-Large (590mm effective top tube).
The Curve Cycling GMX sells for $AU 2,999.00 frame only.
Frame: Curve GMX Titanium.
Fork: Curve Carbon, 1 1/8 to 1.5″ tapered.
Headset: Curve semi-integrated 44mm.
Stem: Bontrager.
Handlebar: Salsa Cowbell 3.
Front brake: SRAM Force hydraulic.
Rear brake: SRAM Force hydraulic.
Shift / Brake Shift levers: SRAM Force hydraulic.
Front derailleur: N/A.
Rear derailleur: SRAM Force 11 speed WiFli with clutch.
Cassette: SRAM PG1130 11-42 11-speed.
Chain: SRAM PC-X1.
Crankset: SRAM Force fitted with 44T chainring.
Bottom bracket: SRAM 68mm external cup.
Pedals: iSSi.
Wheelset: Custom with Curve 30 x 30 carbon rims.
Front tyre: Maxxis Ikon 29″ x 2″.
Rear tyre: Maxxis Ikon 29″ x 2″.
Saddle: WTB Silverado.
Seatpost: Thomson, 27.2mm x 330mm.
Bottle cages: Arundel Stainless Steel.
Computer: N/A