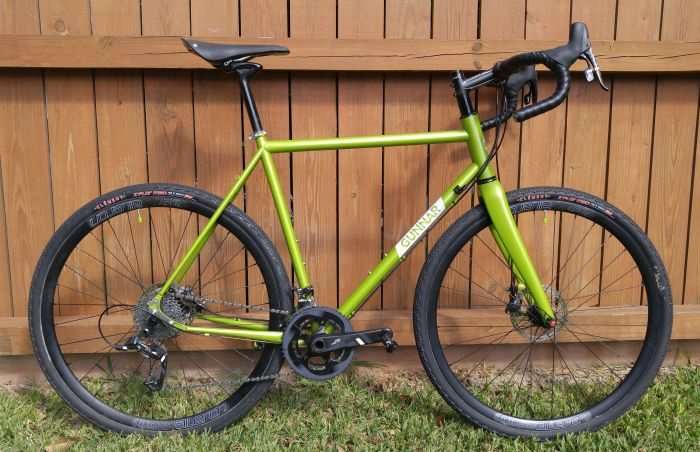 About Gunnar Bikes – "Gunnar joined us at the beginning of 1998, already a year and a half old. Trained as a hunting dog, Gunnar turned out to like the hunters a lot more than the hunt. Soon after joining us, Gunnar made himself useful around the factory as a greeter. Whenever someone would show up, he'd meet them in the parking lot and guide them to the front door. He also accompanies everyone on factory tours."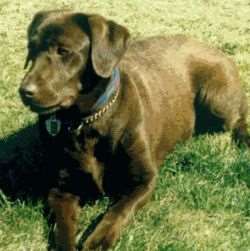 "As we were putting together our series of TIG-welded air-hardening steel alloy bikes, it turned out that a lot of the things we wanted out of the bikes are what we already got from our friend Gunnar:
Reliability
Discipline
Speed
Strength
Friendliness
Simplicity
It's only natural that our good friend Gunnar come to symbolize our effort. We're pretty sure he can become your friend, too."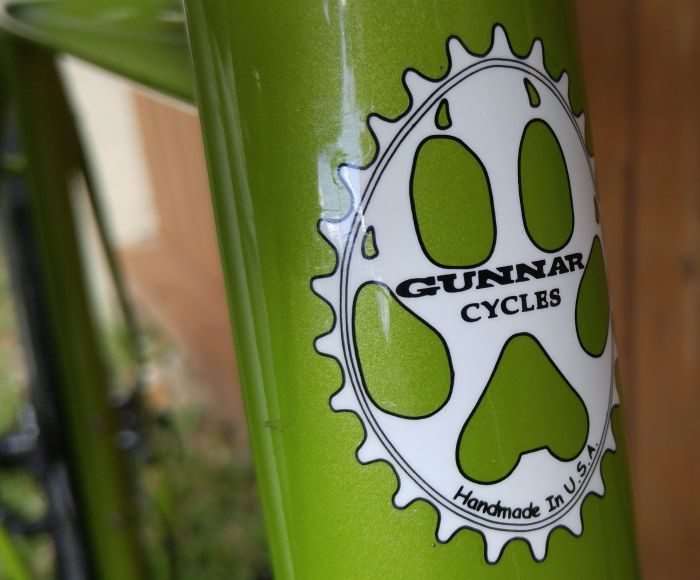 The Gunnar's headtube logo is forever a homage to the bike's namesake – may Gunnar the dog live on forever.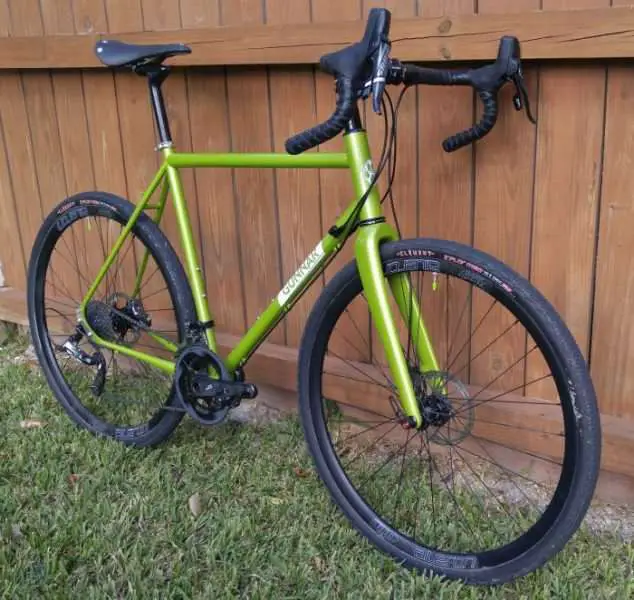 About the Hyper-XX – "The Hyper-XX builds off the successful Hyper-X platform, becoming even more adaptable thanks to Gunnar's new modular stainless steel dropout system.The result is a race-ready disc 'cross or gravel bike compatible with quick release hubs and through-axle designs simply by swapping inserts. The removable derailleur tab means no more frame repairs if a stick gets caught in the gears."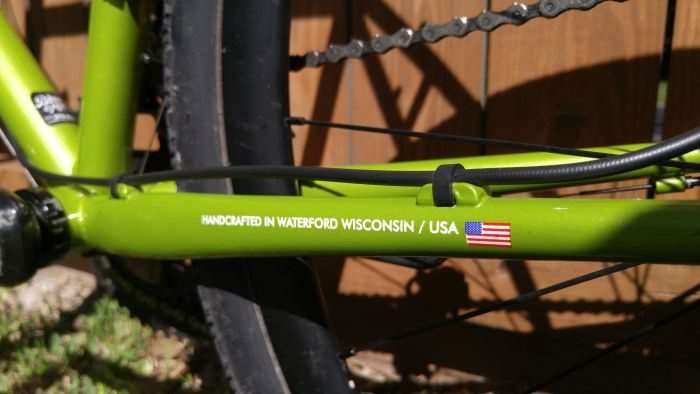 The Gunnar Hyper-XX pictured above belongs to Patrick of Gainesville, Florida. A lad with his mind in the right place, Patrick tasked his local bike shop, Bikes and More of Gainesville, Florida, to build him a sweet, custom rig for cycling along dirt and gravel roads… and wherever else Patrick likes to take his bike. Gunnar Hyper-XX = versatility.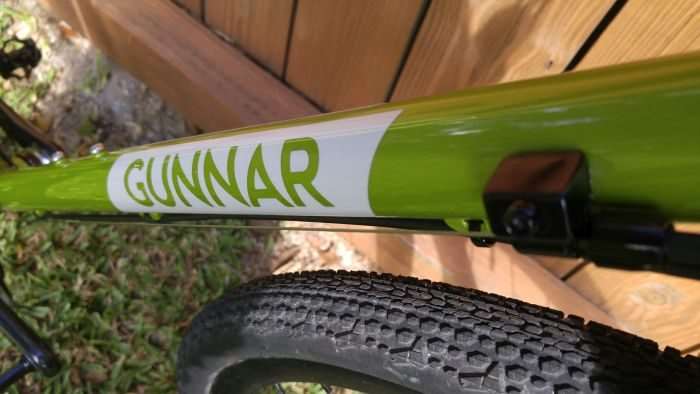 Working with staff member Gaby on the build, Patrick chose the Green Orchid color for his Hyper-XX. Note the derailleur and brake cables, both run externally, although the derailleur cables are sans housings – accessibility and super easy maintenance.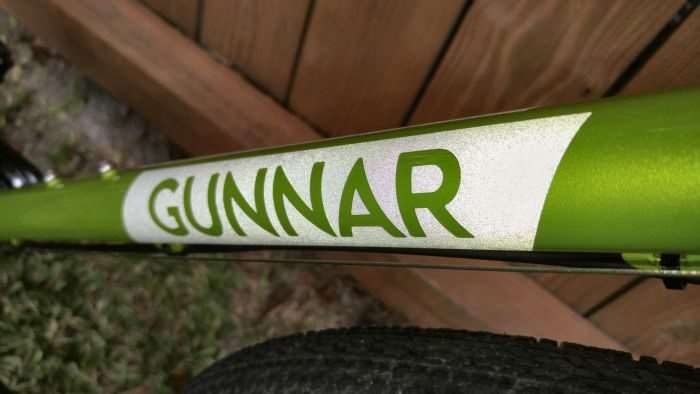 A little different from the norm, reflective Gunnar frame decals and metallic flake in the paint really set this frame off… and, safety first for night time riding.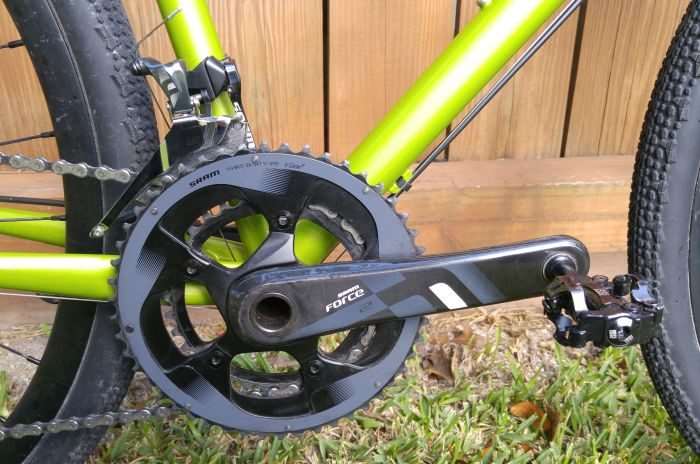 Patrick runs a two chainring setup on his Hyper-XX with 50 / 34 chainrings. Pushing a 50 tooth ring on dirt and gravel roads isn't for everyone, but if you've got the power…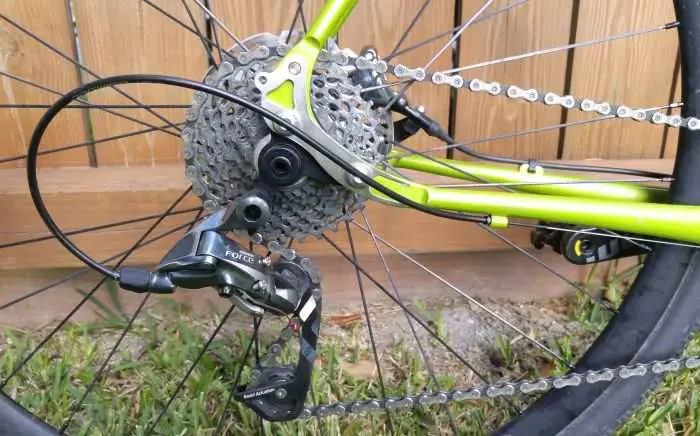 This image shows off the Hyper-XX's swappable 142mm x 12mm thru-axle interface. A mid-cage SRAM Force derailleur is paired to a SRAM PG1170 11-32 cassette. This is an excellent cassette for gravel and mates nicely with a double chainring setup, sans the big gaps sometimes associated with a single chainring configuration.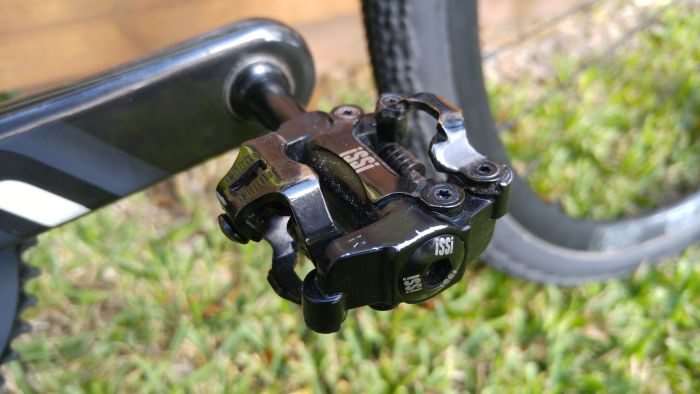 iSSi II "all-purpose minimalist pedal". This brand is seldom seen, but the iSSi II is Shimano SPD compatible, available in eight different colors, three different spindle lengths (with the bearing / bushing option) and two types of spindle (bearing / bushing or three bearings). Well priced at $US 75.00 – $US 85.00.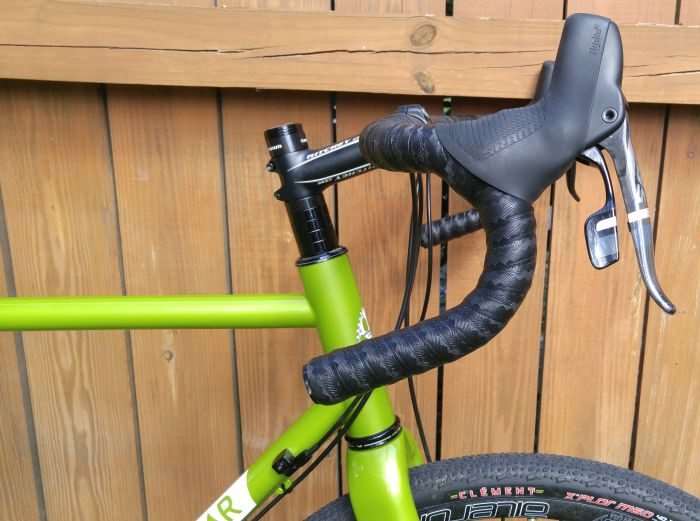 Ritchey Logic WCS Neomax aluminum handlebars and SRAM Force hydraulic brake / shifter levers. Patrick is a tall fellow and still fitting himself to the bike. Don't mind the spacer stack.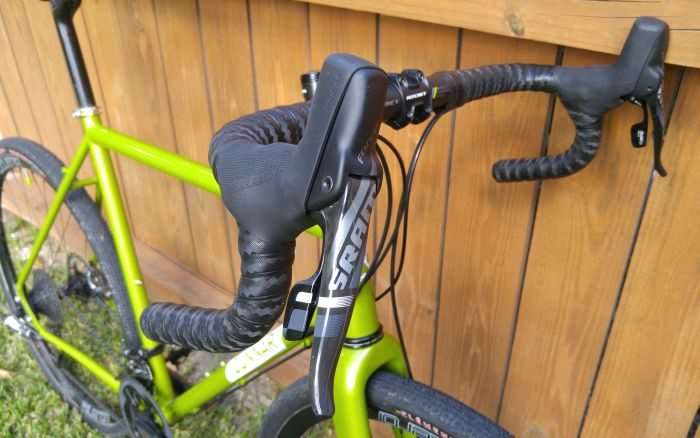 If bled properly, SRAM's hydraulic brakes have a superb feel to them – on par with a top notch set of road caliper brakes, but with a lot more power and excellent modulation.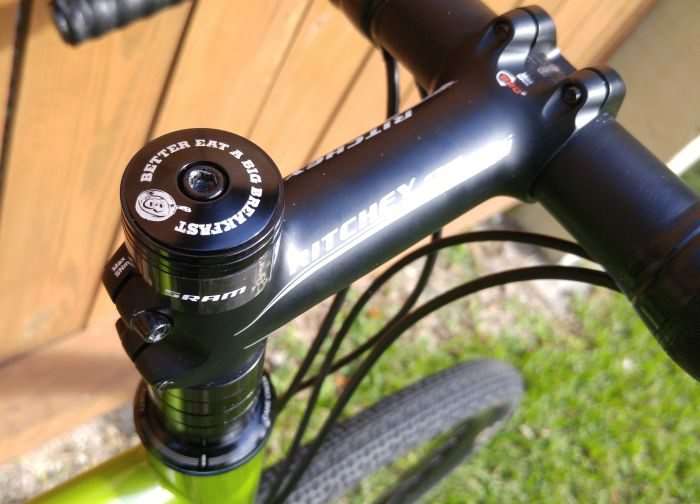 Solid advice on the top cap.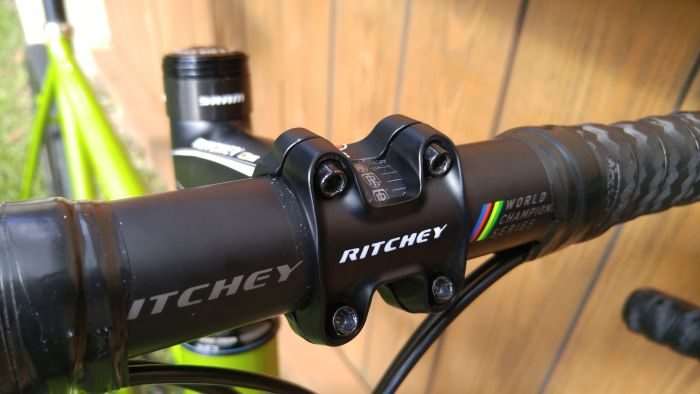 All Ritchey cockpit on the front end.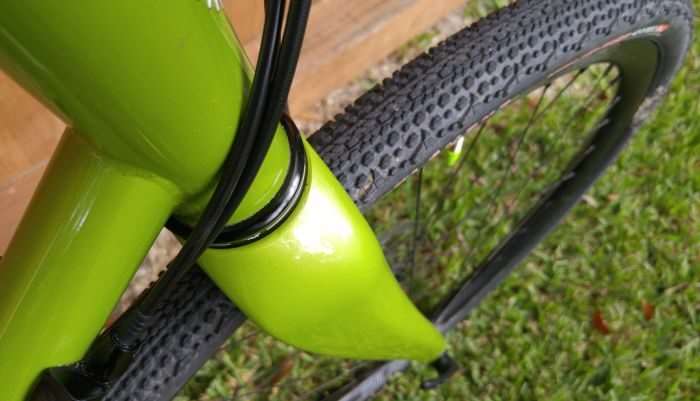 The Gunnar Hyper-XX has a 44mm headtube, designed to support tapered steerers, such as its all-carbon carbon fork with Cane Creek Forty headset.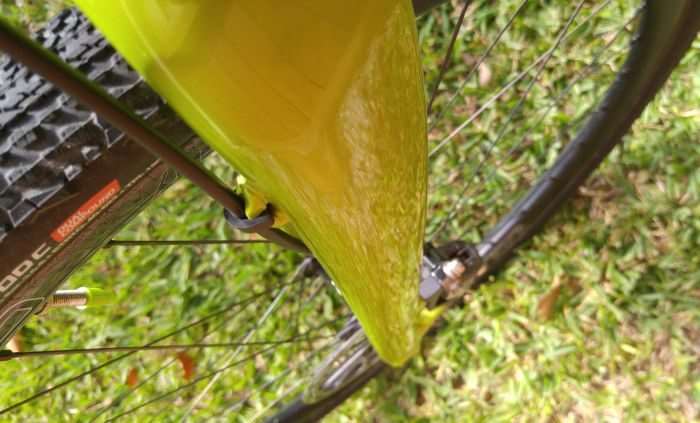 Sticking with the theme of externally routed cables, the hydraulic brake cable runs neatly down the leg of the Gunnar's all carbon fork.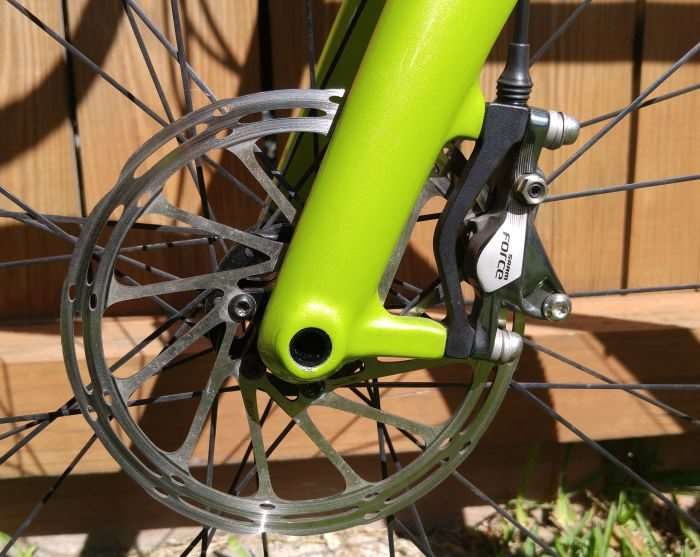 SRAM Force hydraulic brake caliper on the Gunnar's post mount carbon fork. 160mm disc brake rotor up front.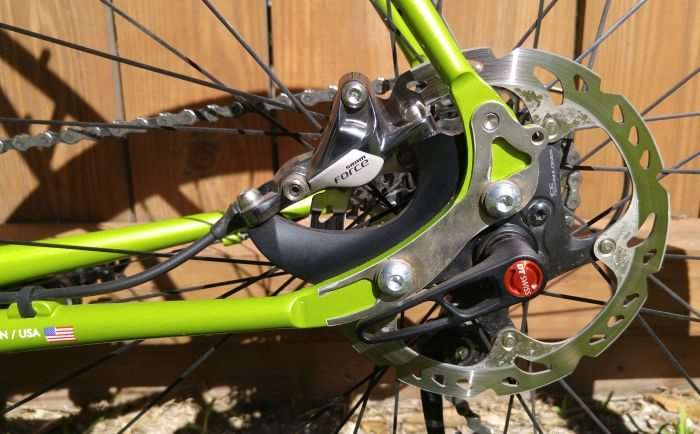 Another view of the Hyper-XX's swappable 142mm x 12mm thru-axle interface. The rear SRAM Force brake sits on a post mount, with a Shimano 160mm Icetech disc brake rotor on the rear wheel.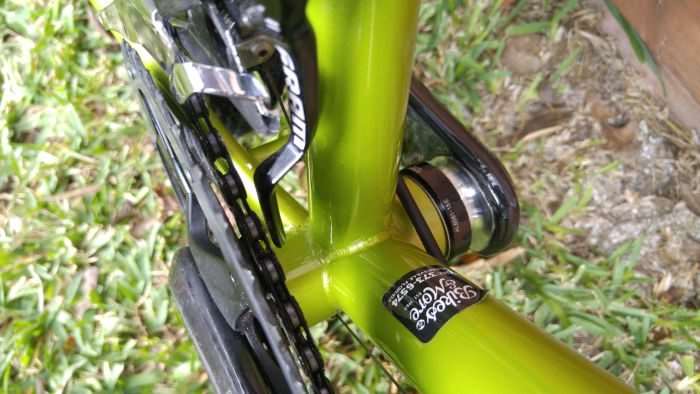 The Gunnar Hyper-XX features an English thread bottom bracket shell, arguably one of the best bottom bracket standards.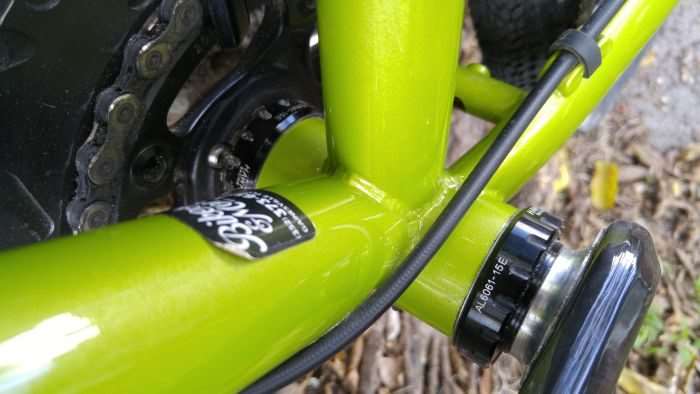 No press-fit bearings to worry about, just thread in the bottom bracket cups, and you are almost ready to ride. Hawk Racing supply the bottom bracket on this build.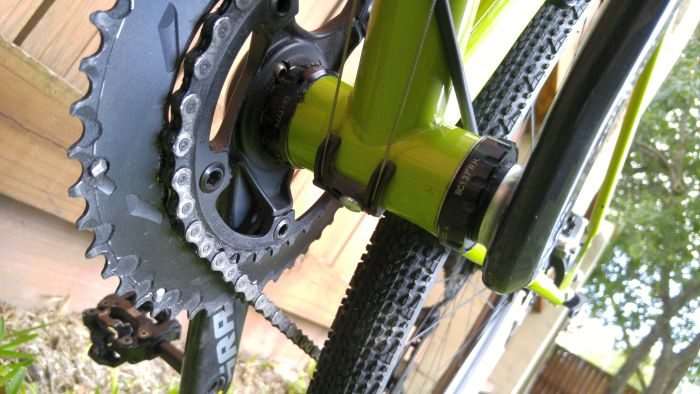 Externally routed derailleur cables run cleanly along the bottom bracket shell.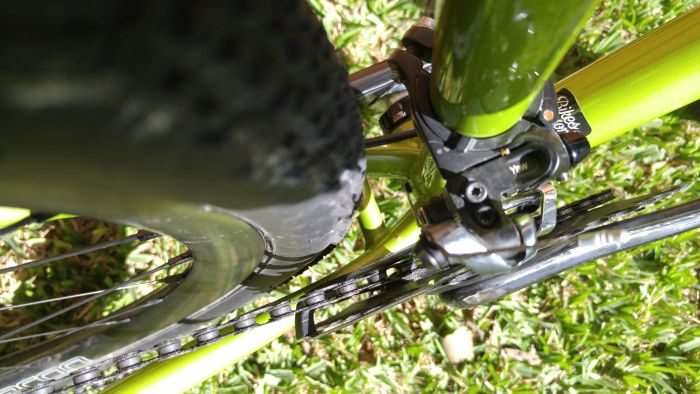 The Gunner Hyper-XX has gobs of tyre clearance – 55mm! Enough to fit a 29'er x 2.0″ MTB tyre without any worries.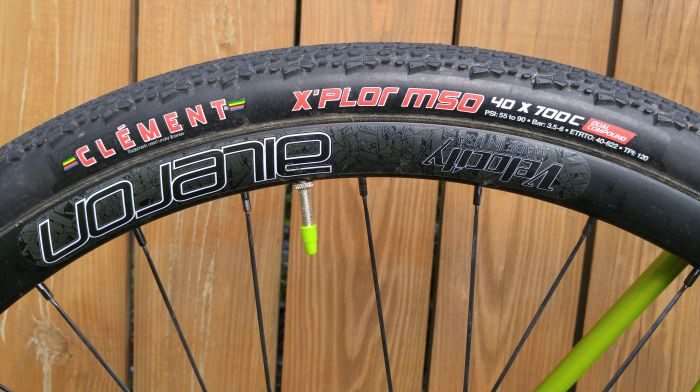 Depending on the rim, Clement's X'Plor tyre in 700c x 40mm will grow beyond the manufacturer's stated size. The Velocity Aileron rim measures 20mm inside diameter, puffing up the X'Plor to about 43mm. Wider is better.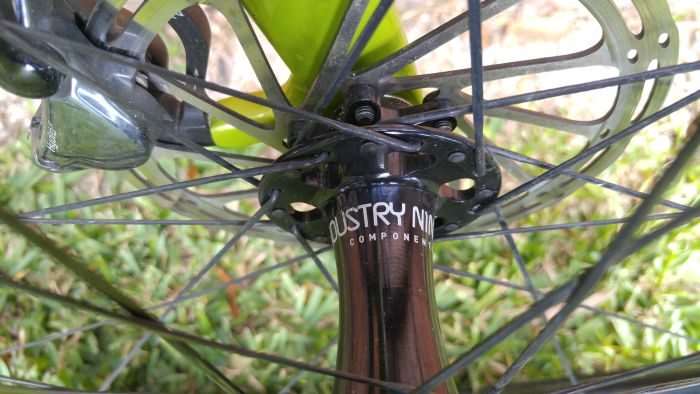 Industry Nine Components hubs at the center of this Gunnar's wheelset.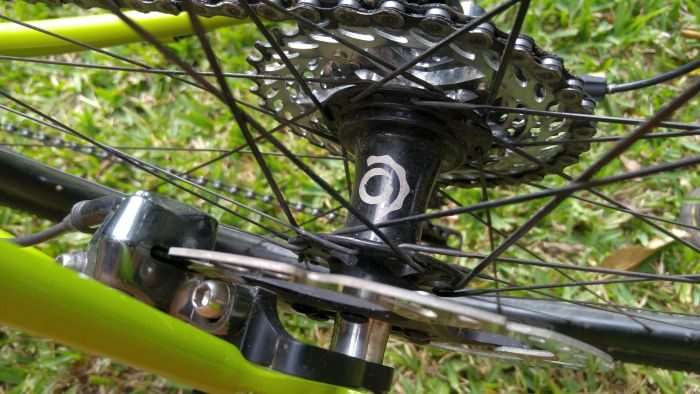 Industry Nine hubs not only look good, the rear hub sounds good too if you freewheel along.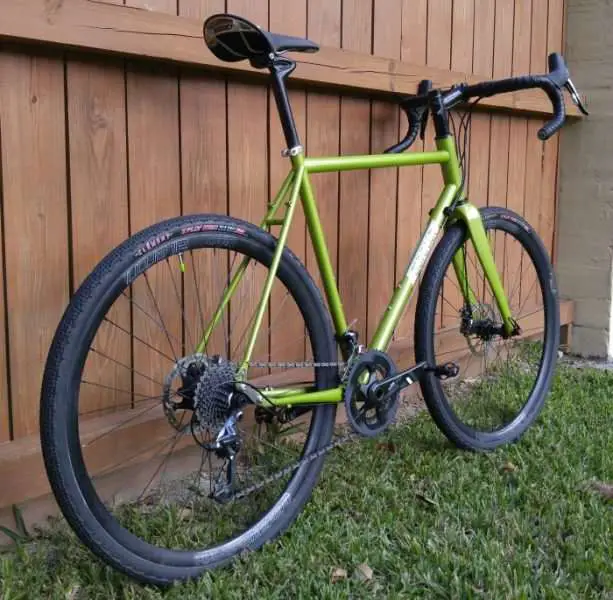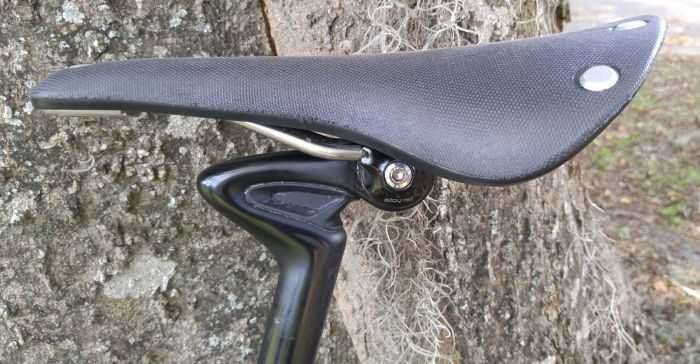 Patrick's Brooks Cambium saddle is perched on a Specialized CG-R carbon seatpost featuring the company's Zertz elastomer insert. The insert resides in the kink – the shape of the kink allows the seatpost to flex when you hit a big enough bump in the road.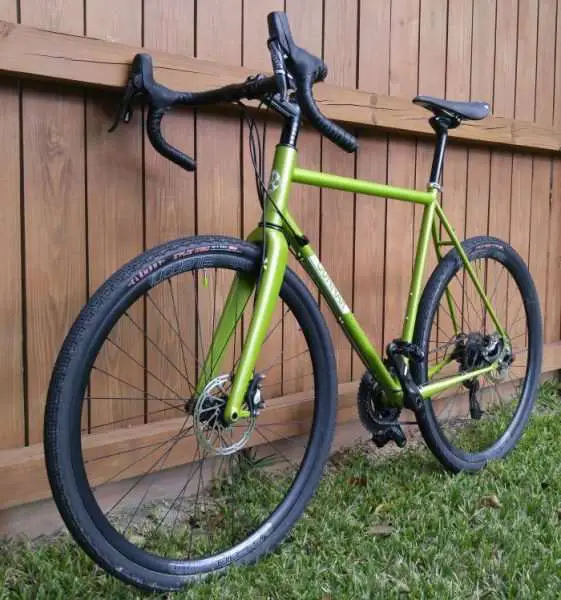 Unfortunately, we didn't have a scale handy to weigh the bike, but we estimate it tips the scales at roughly 21 – 22lbs.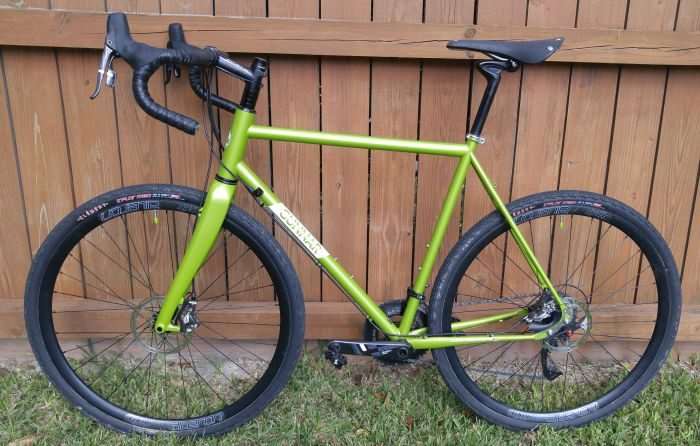 Frame: Gunnar Hyper-XX Steel, size 58.
Fork: Gunnar branded carbon, tapered 1 1/8″ to 1 1/4″ steerer tube.
Headset: Cane Creek 40.
Stem: Ritchey WCS, 31.8mm clamp.
Handlebar: Ritchey Logic WCS Neomax aluminum.
Handlebar Tape: Lizard Skins.
Front Brake: SRAM Force hydraulic disc.
Rear Brake: SRAM Force hydraulic disc.
Shift / Brake Shift levers: SRAM Force hydraulic / mechanical.
Front Derailleur: SRAM Force 11-speed, fitted with chain catcher.
Rear Derailleur: SRAM Force mid-cage 11-speed.
Cassette: SRAM PG1170 11-32 11-speed.
Chain: KMC X-11 11-speed.
Crankset: SRAM Force fitted with 50/34 X-Glide chainrings.
Bottom Bracket: Hawk Racing.
Pedals: iSSi SPD compatible MTB.
Wheelset: Velocity Aileron rims, Industry Nine hubs with DT Swiss thru-axles front and rear. Brake rotors, SRAM 160mm front, Shimano Icetech 160mm rear.
Front Tyre: Clement X'Plor MSO 700c x 40mm – tubed.
Rear Tyre: Clement X'Plor MSO 700c x 40mm – tubed.
Saddle: Brooks Cambio.
Seatpost: Specialized CG-R carbon seatpost.
Bottle Cages: Not fitted when photos were taken.
Computer: N/A.