For almost one hundred years, the Galetti brand has defined itself by the craftsmanship of artisanal bicycles. A lot has changed in the world – and with cycling technology since Cicli Galetti first opened its doors for business in 1920. Cicli Galetti is renown for its professional restorations of vintage bicycles, including paint and any repairs that may be required.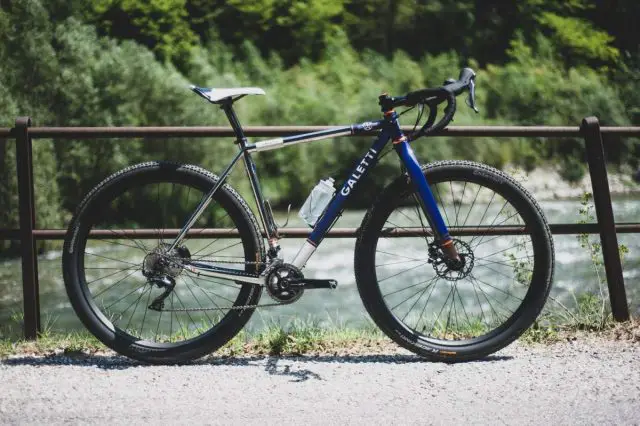 Additionally, Cicli Galetti produces custom, modern-day steel frames featuring the latest tubing technology.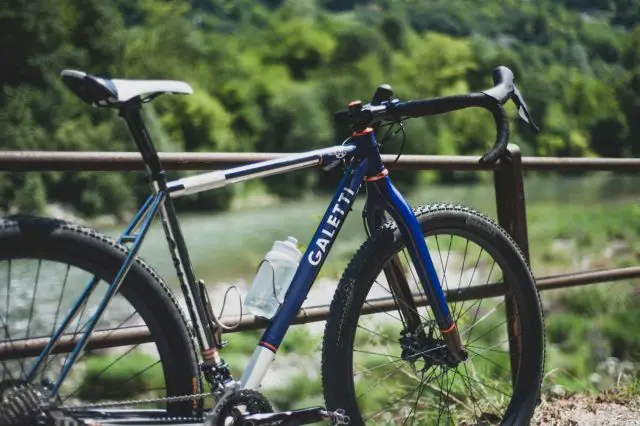 Pictured above is Cicli Galetti's latest take on a trail/gravel bike constructed from Columbus Gara stainless steel tubes.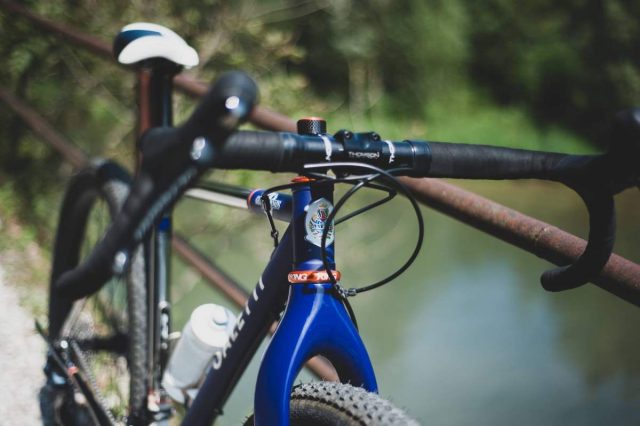 The frame is designed for comfort, versatility and low weight.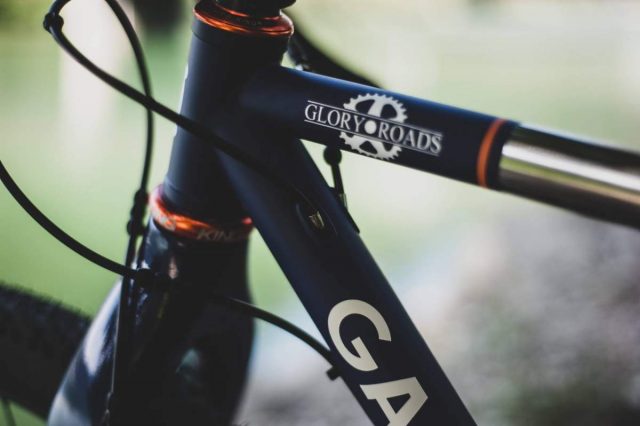 Steel frames of this type usually route cables externally, but Galetti keeps things neat and orderly by internalizing the frame's derailleur cable housings. If you were wondering, the Glory Roads reference is to a gravel event run by Max Galetti – check out the event Website and Facebook page.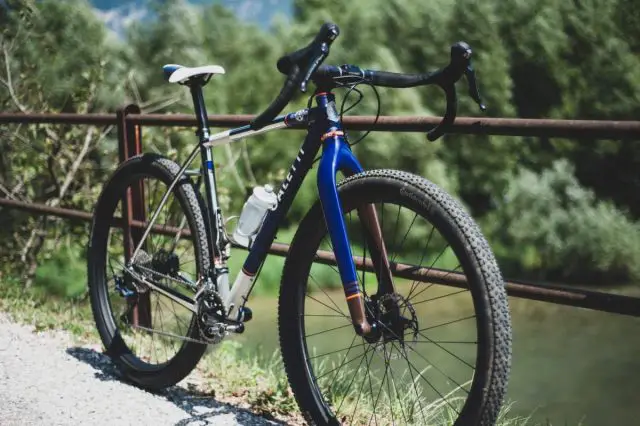 The standard build on this bike is a mix of Shimano Ultegra / XT with hydraulic brakes.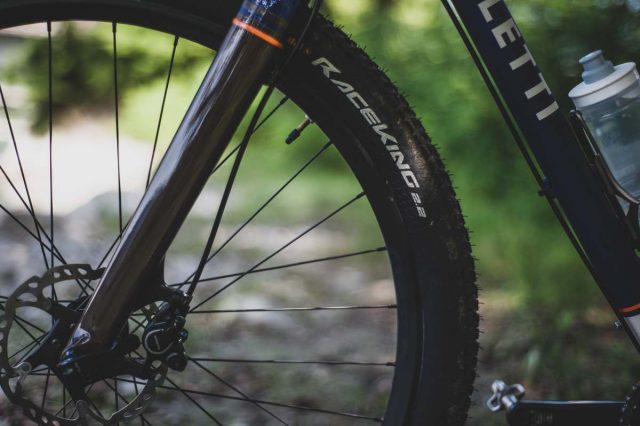 The Galetti branded carbon fork features a tapered steerer tube and on this build, pairs to a Chris King headset.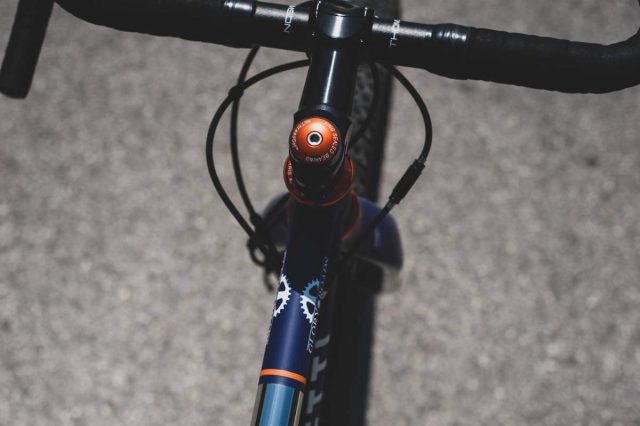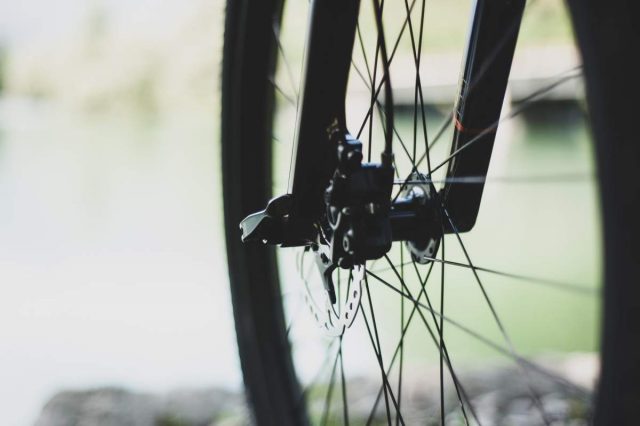 Above, the front brake caliper relies on the post-mount standard – not the latest standard, but post-mount works just fine.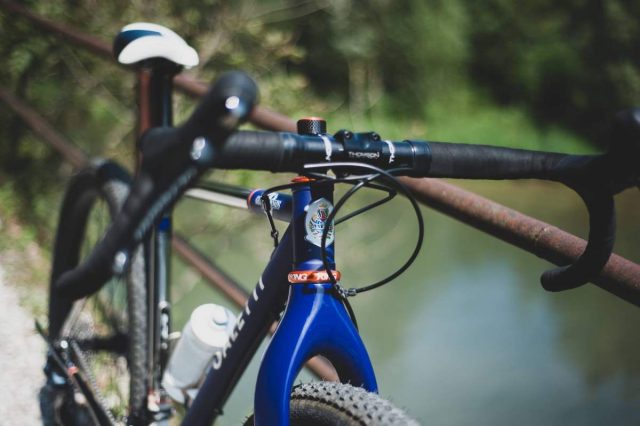 Handlebar, stem and seatpost are by Thomson.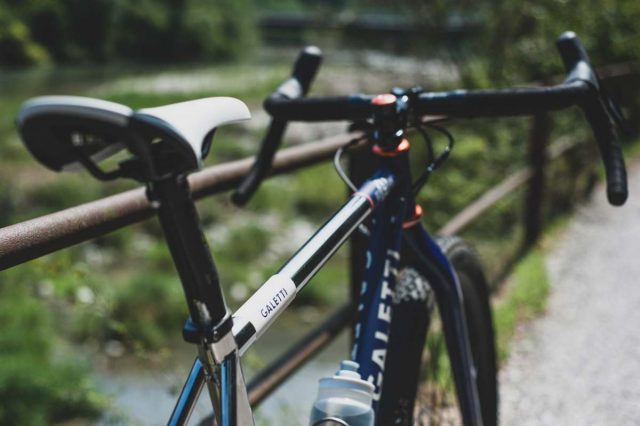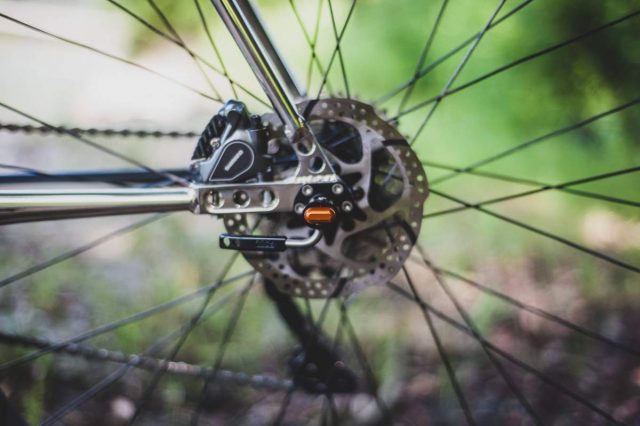 At the rear of the bike, the brake utilizes the flat-mount standard.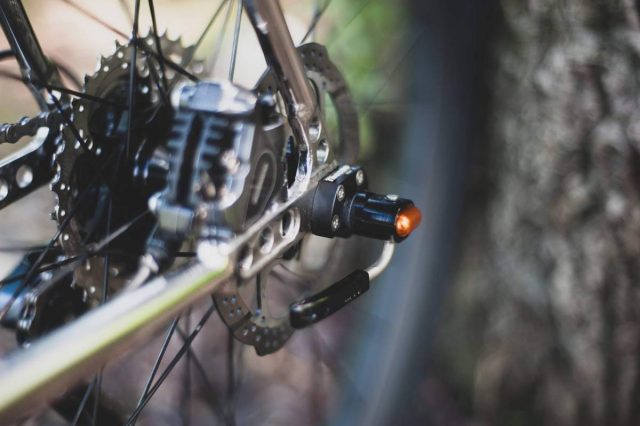 Galetti dropouts are neat and functional. Graced on either side by stainless steel seat and chainstays, the dropouts can be switched to cater to standard quick release or thru-axle.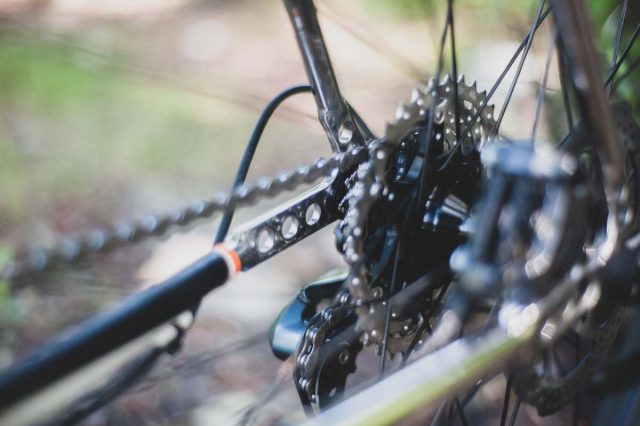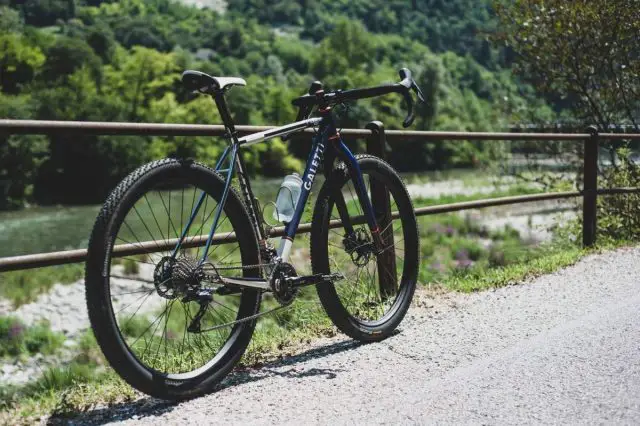 As alluded to earlier, the drivetrain on this bike is a hybrid mix of Shimano Ultegra and XT. The configuration pictured is for a 2x / double chainring, but Galetti is all about custom. Check out this example of Cicli Galetti's Gravel/Trail bike with a SRAM 1x drivetrain.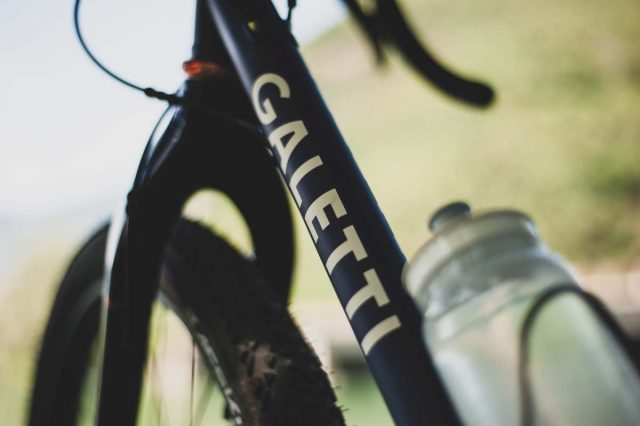 Custom build also means custom frame, meaning Galetti will build this bike to suit your body and riding style.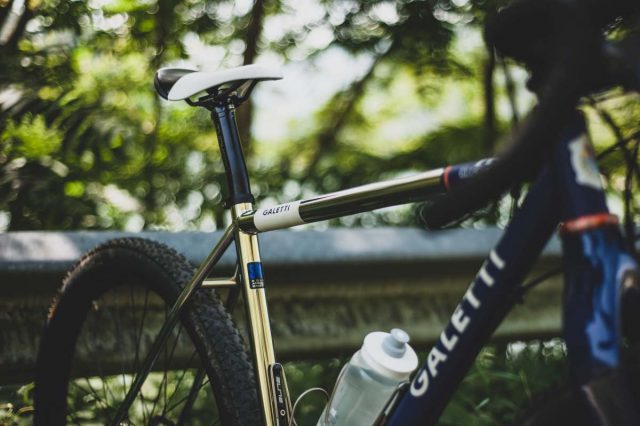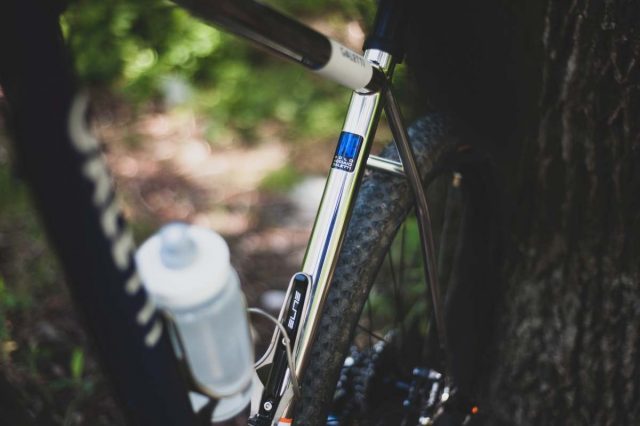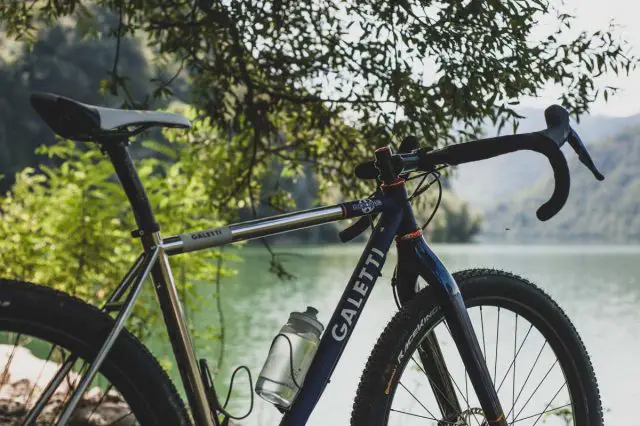 This bike will be present for viewing at the Glory Roads event on 30th September, 2018.