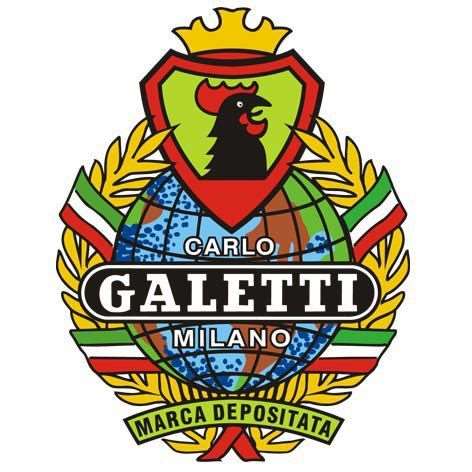 For almost a century, the Galetti brand has defined itself by the craftsmanship of its products, namely the manufacture of artisanal bicycles. A lot has changed in the world – and the world of cycling – since Cicli Galetti first opened its doors for business in 1920.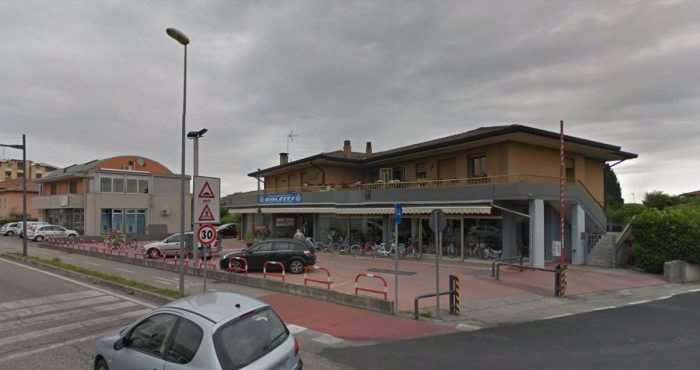 In addition to the construction of modern-day steel frames, Cicli Galetti also performs professional restorations of older machines, including paint and any repairs that may be required.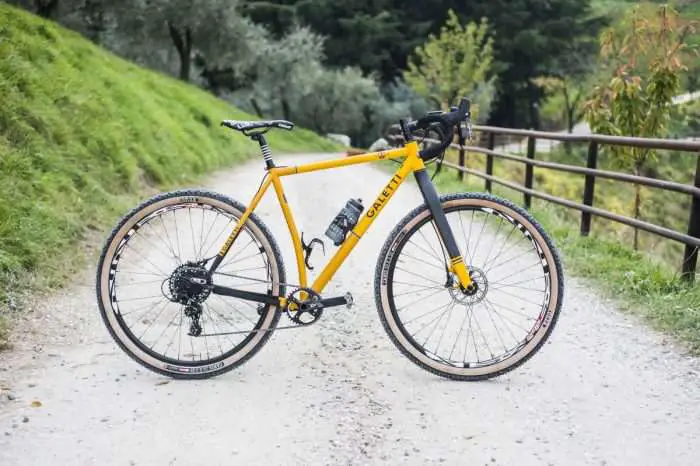 New for 2017 / 2018 is Cicli Galetti's latest creation, the Trail / Gravel bike, constructed from Columbus Spirit and Life steel tube sets.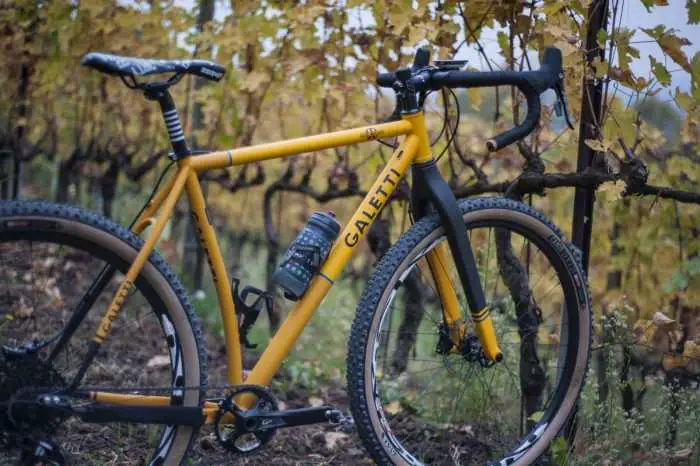 This bike is an evolution of prototypes that first saw the light of day in 2015.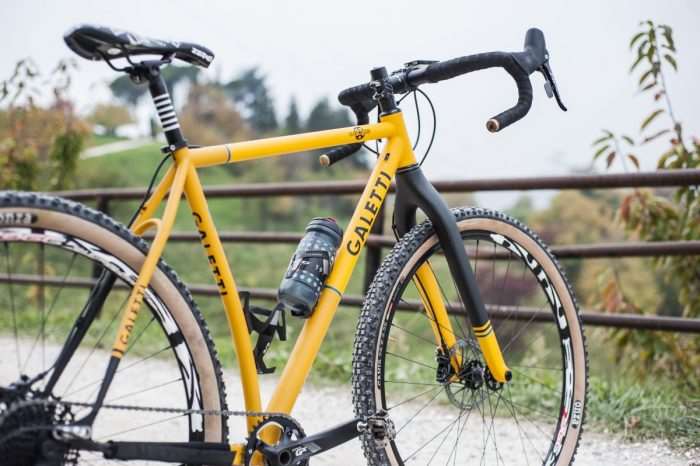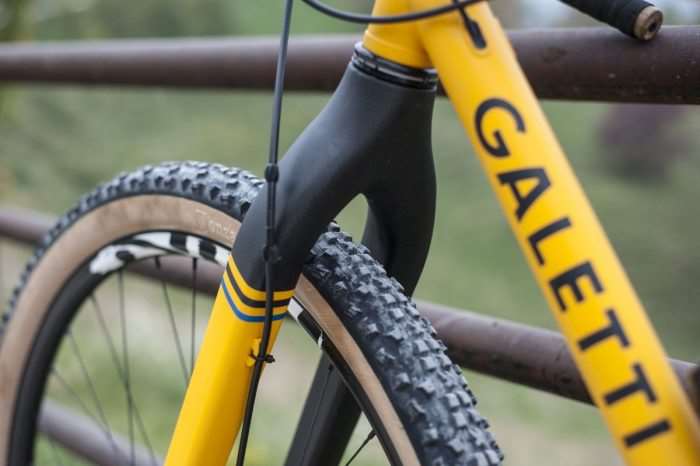 The Galetti branded monocoque carbon fork features a 15mm thru-axle.
12mm thru-axle on the rear with sliding dropouts made by Paragon Machine Works.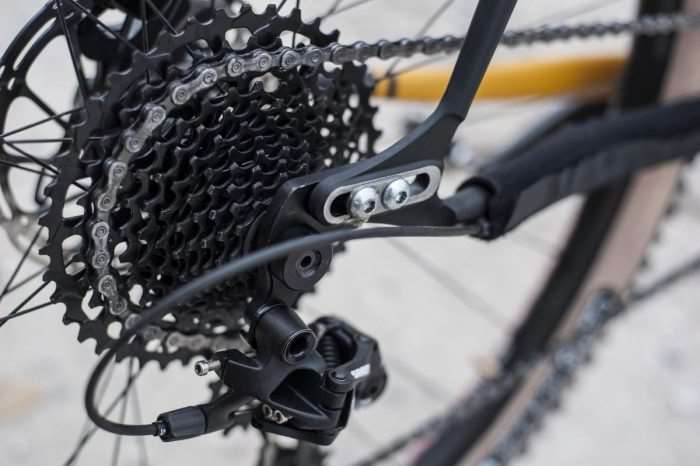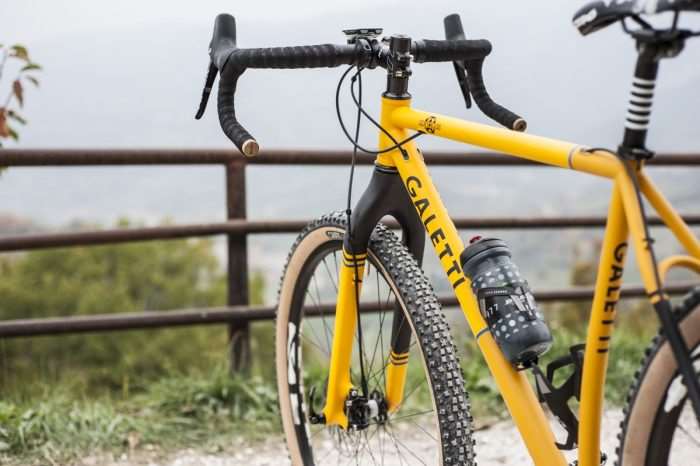 Cicli Galetti has built the Trail / Gravel frame to have as much space as possible for frame bags – making it perfect for bike-packing or long adventure rides. A third bottle mount is also included.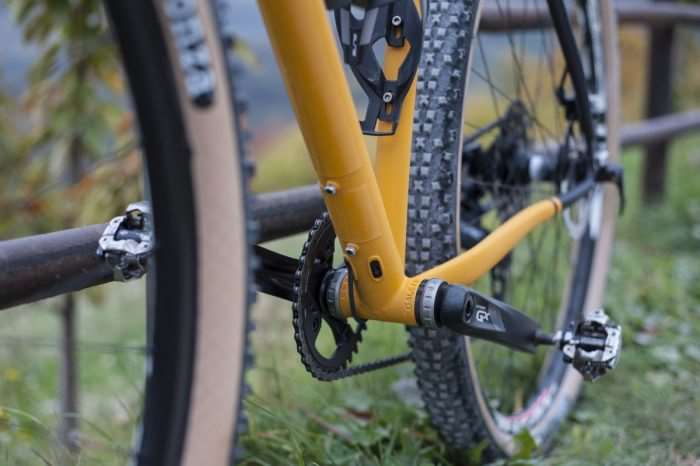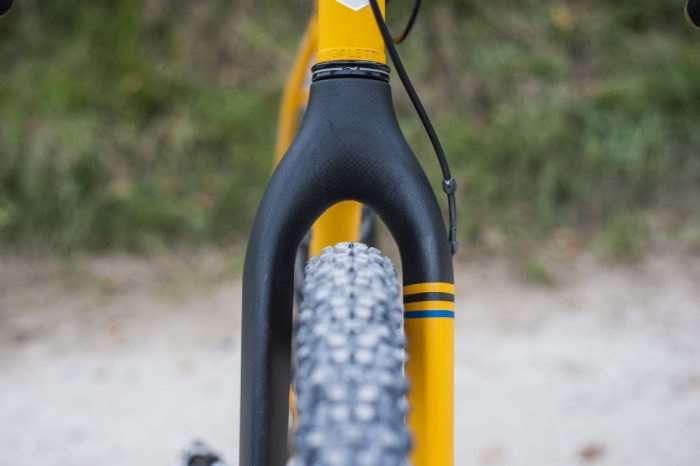 Tyre clearance is huge at 29'er x 2.3″ – front and rear.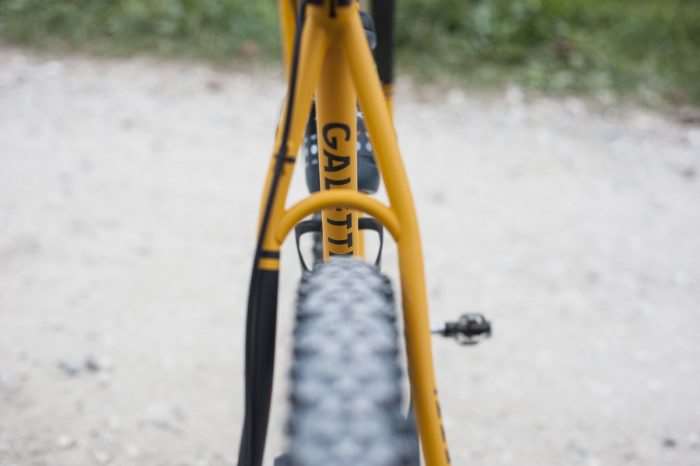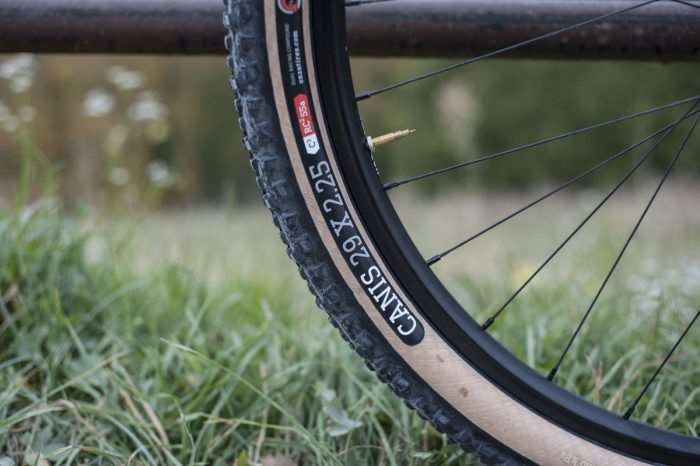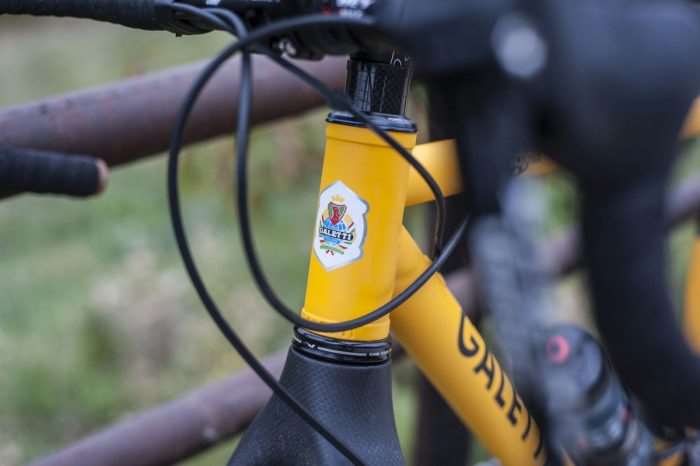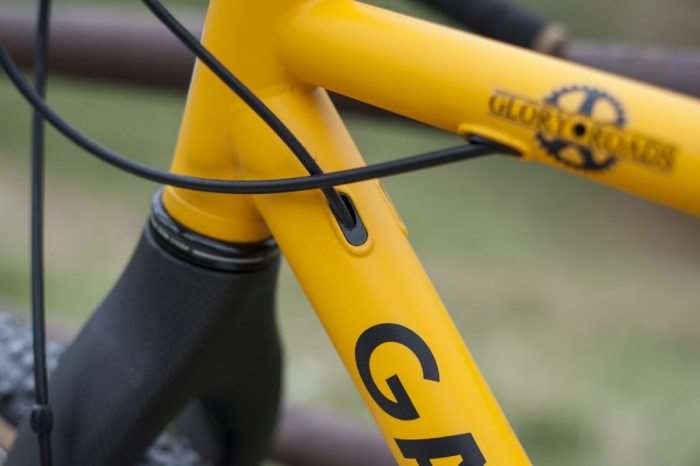 Derailleur cables are routed internally, while the rear brake cable runs internally through the top tube, and exits to run down the left side seat stay. The frame supports single or double chainring configurations.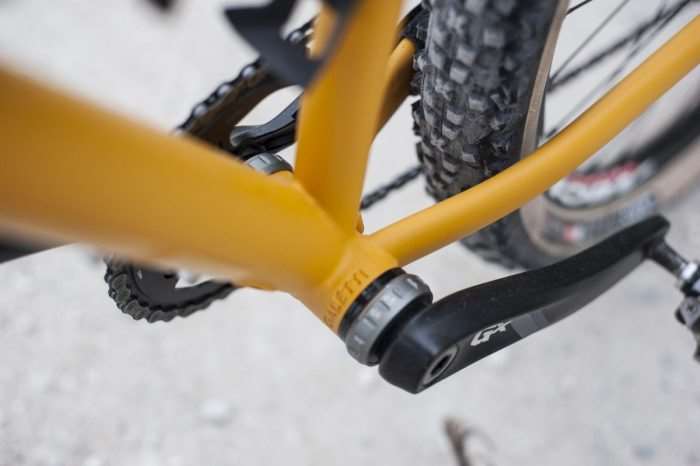 The bottom bracket shell is English thread, which is bound to please would-be customers of such a bike.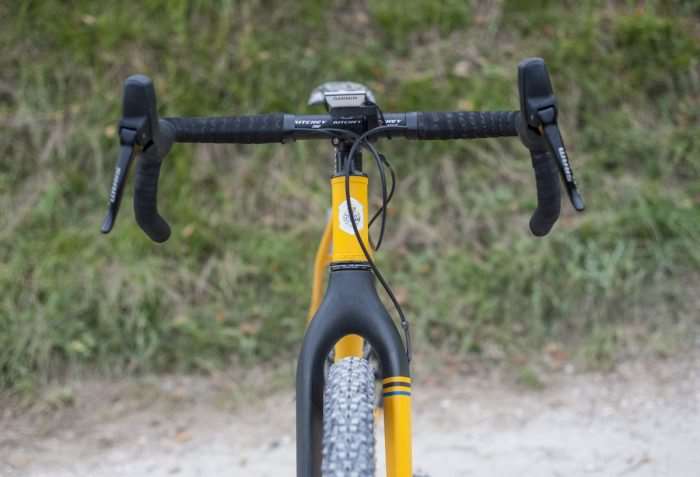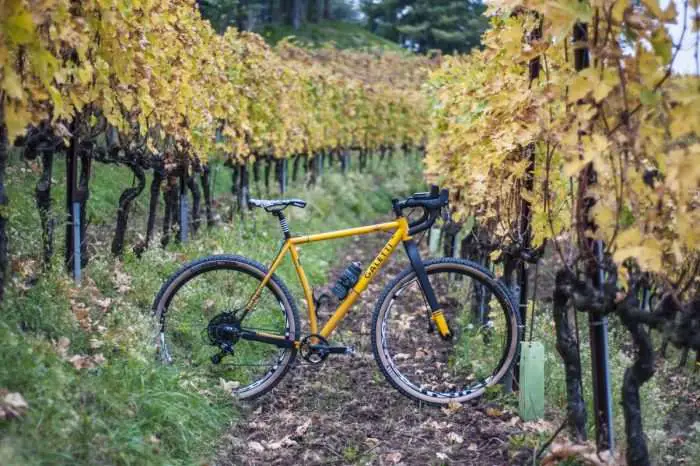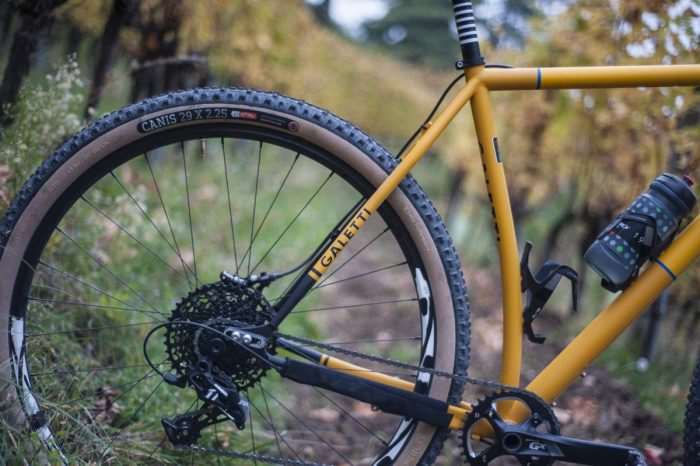 For more details on this lovely bike, and the opportunity test ride it, please contact Max at Cicli Galetti – Facebook – Email – Telephone (Italy) 345-3431250.