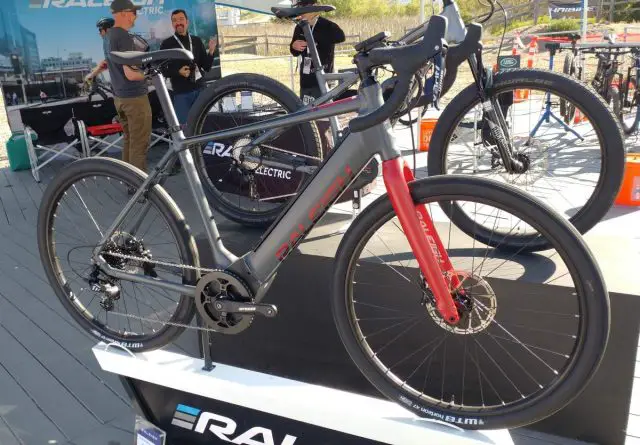 Continuing the theme of controversial bikes from Sea Otter 2018, I spent time photographing / examining this morsel, the Raleigh Tamland iE "Step Over". Fitted with 650b wheels, WTB Horizon tyres, this e-bike is touted as handling "smooth roads" with ease and single track. Based on this statement and the conversation I had with the Raleigh representative, you're looking at an e-gravel bike. It's a brave new world…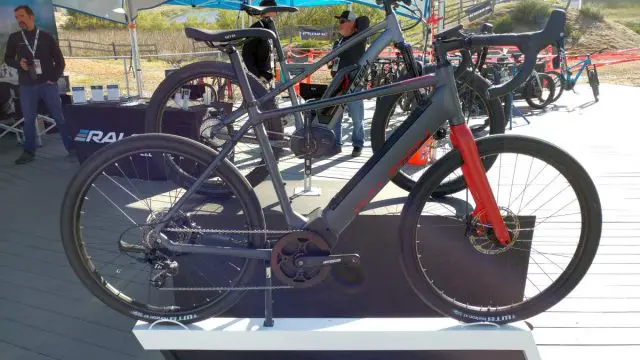 "This e-bike was born from a desire to explore. The Raleigh Tamland iE electric bike handles smooth roads with speed and singletrack with confidence. Don't be fooled by its sleek, integrated styling, because this extremely capable adventurer can handle just about anything."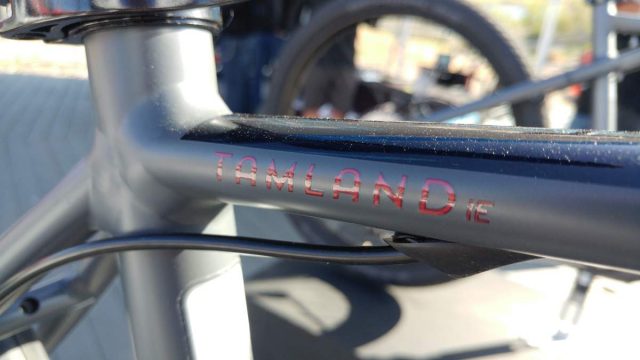 "The 27.5-inch wheels with 47c tires offer the perfect balance road-taming traction and rolling efficiency. The artfully integrated battery stores 500 watts of energy for those longer days in the saddle and powers the German-made Brose mid-drive motor up to 28mph when you stomp on the pedals. If you can imagine a place to ride your bike, the Tamland iE will take you there."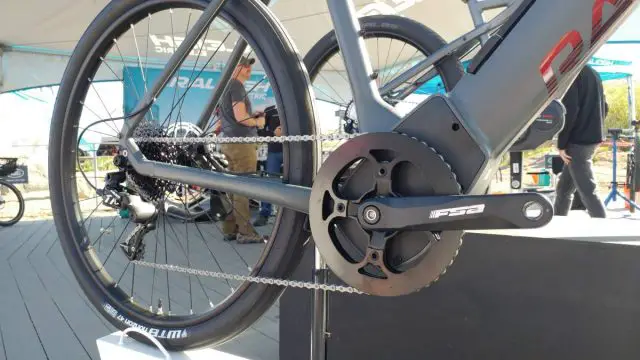 This won't be a race legal gravel bike, so don't fret about that. But the Raleigh Tamland iE could bring new riders into the sport, and potentially allow one's spouse or partner who may not ride, to join in the fun!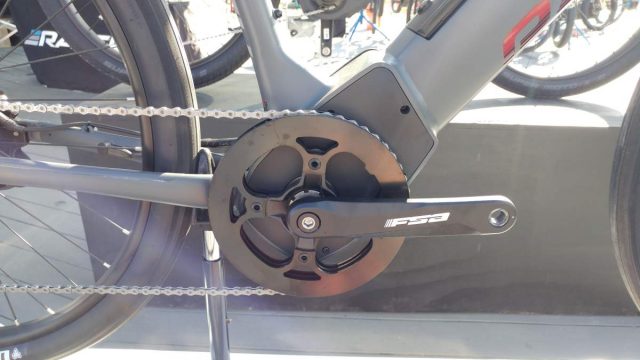 No matter your thoughts on the matter, e-bikes are here to stay, and this could be the first of many allroad e-bikes we see. If you missed it, e-MTB's are already out there.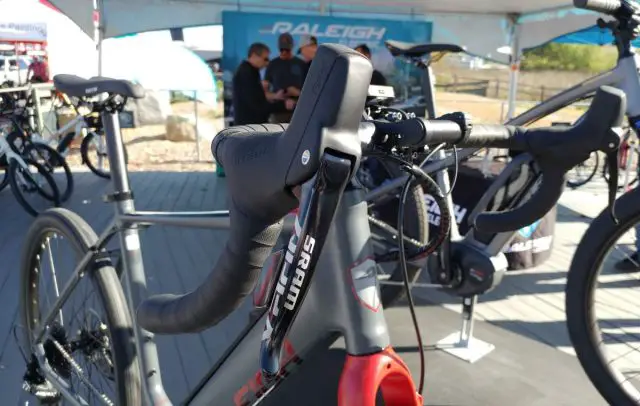 SRAM provides the single chainring / 1x drivetrain technology on this bike.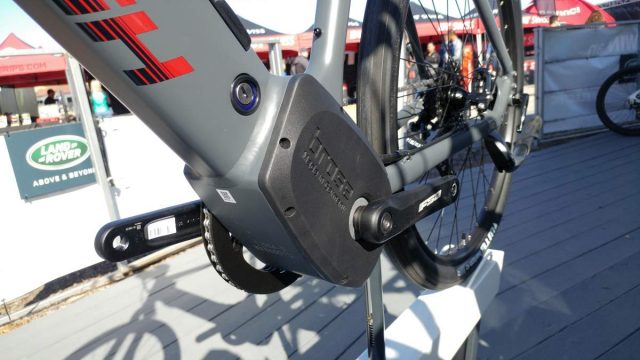 The German-made Bosch electric motor drives the Raleigh iE to a maximum assisted speed of 28mph / 44mph, and a range of about 35 miles / 56km to 80 miles / 128kms (dependent on how fast you work the motor).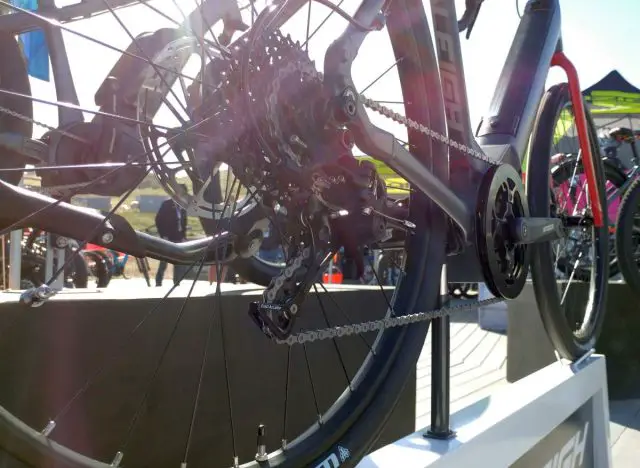 A SRAM wide-range cassette (11-36) provides a nice spread of gears paired to a SRAM Apex clutch derailleur.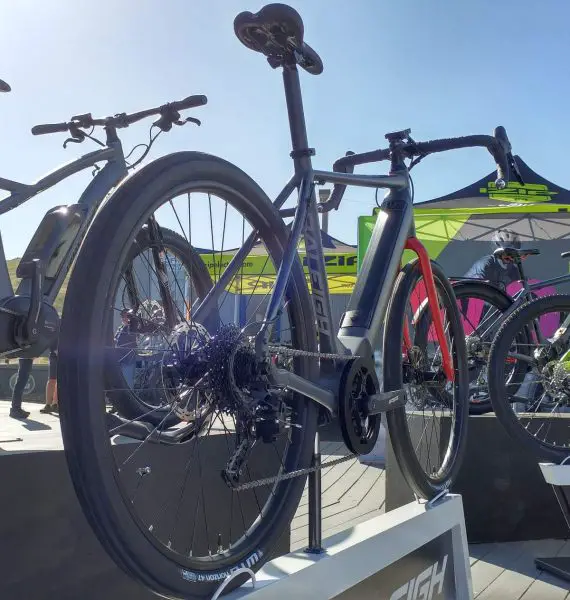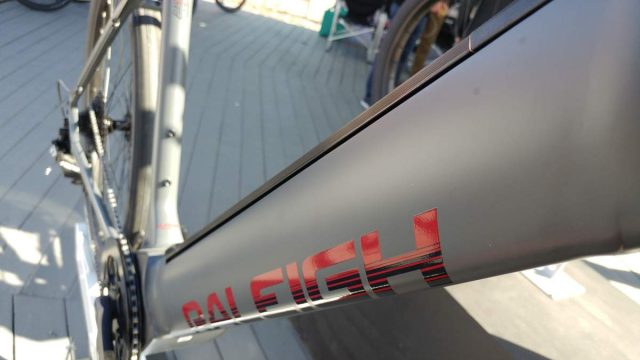 The downtube houses the fully integrated and removable, 497wh battery.
Raleigh doesn't list the weight of this bike on their website, so you can assume it is no lightweight. Batteries and motors aren't exactly light…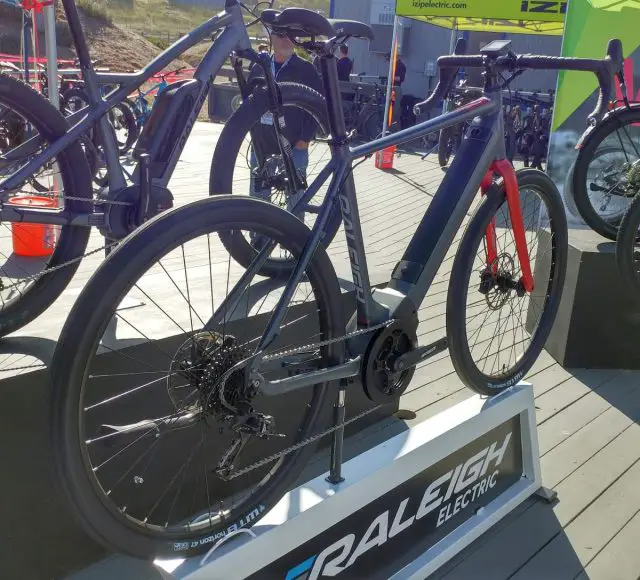 Of the few e-bikes I've seen in person, Raleigh's Tamland iE is one that closely resembles a regular road / allroad / gravel bike.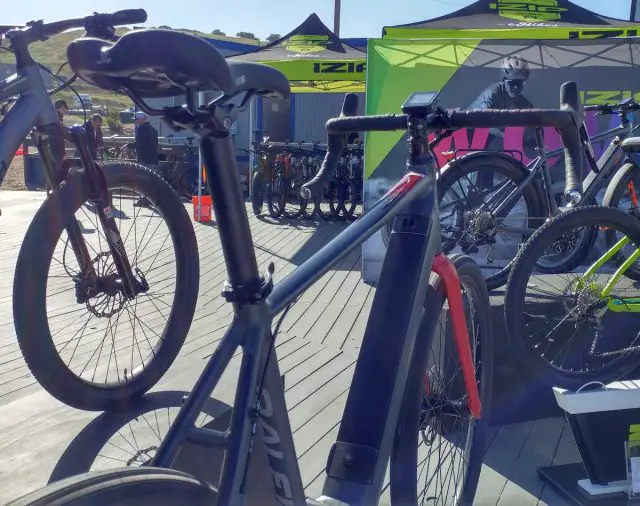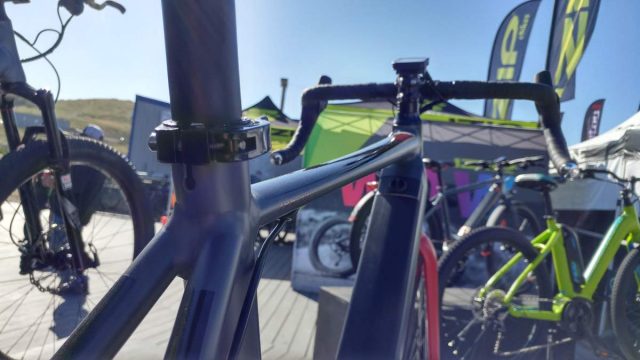 For the weight weenie types reading this article, there are plenty of opportunities to shed weight from this bike, and potentially make it a little bit faster.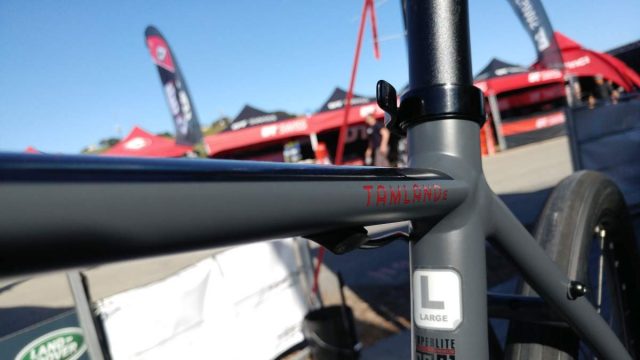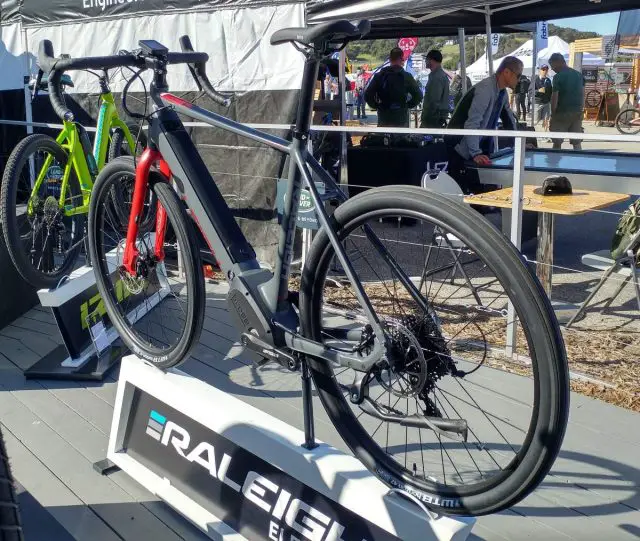 Draw your own conclusions from Raleigh's latest entry into the market. The Tamland iE is a vast departure from every bike the company has ever made (the Gravel Cyclist crew absolutely LOVES the Roker), but it would undoubtedly be a blast to ride!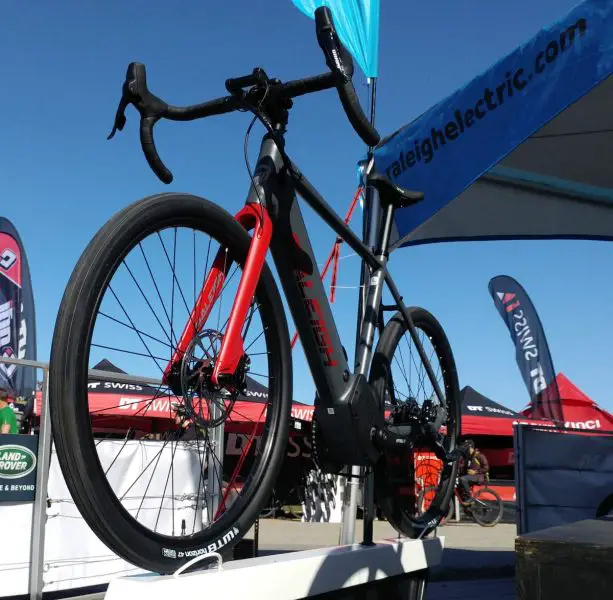 In fact, I hope to procure a review sample of this bike in the near future… you can be certain the Gravel Cyclist crew will use this bike for motor pacing and other madness. Be sure to watch this space!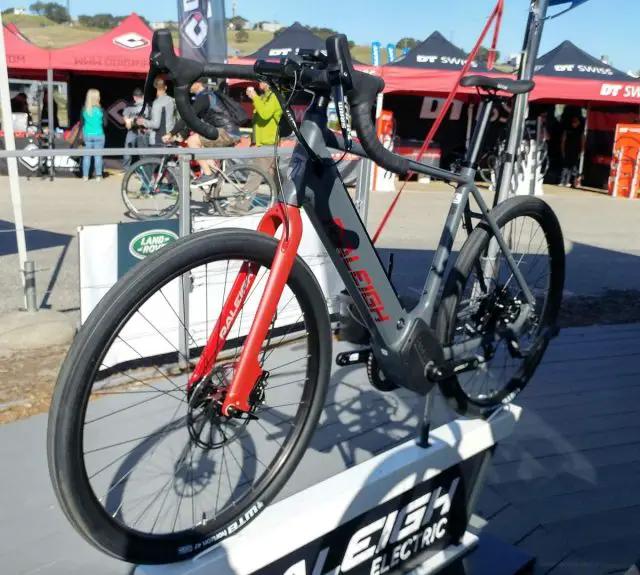 Finally, the Tamland iE does feature plenty of legitimate features. Thru-axles front and rear, SRAM Apex hydraulic disc brakes, etc.
As always, thank you for reading. There is a stack more gravel goodness to come from Sea Otter 2018. Stay tuned!