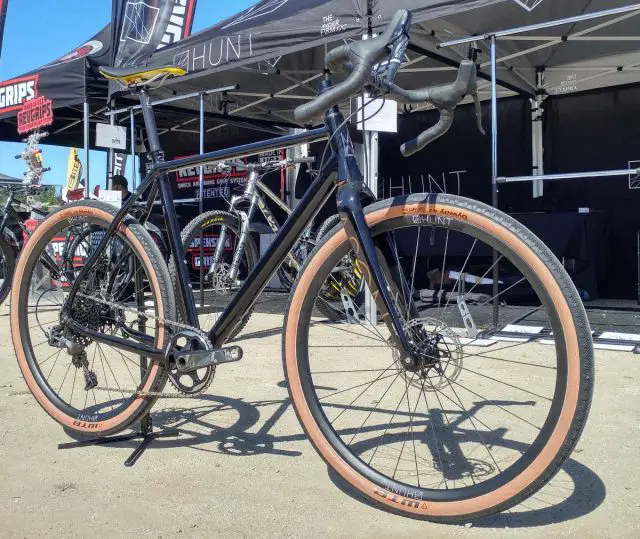 "Make Progress"
"There's over fifteen years of progressive, award-winning bike design, a passion for style, form and detailing, a love of engineering and making, an obsession with producing the best products, without compromise. A fascination with anything on wheels and a lifetime of riding bikes."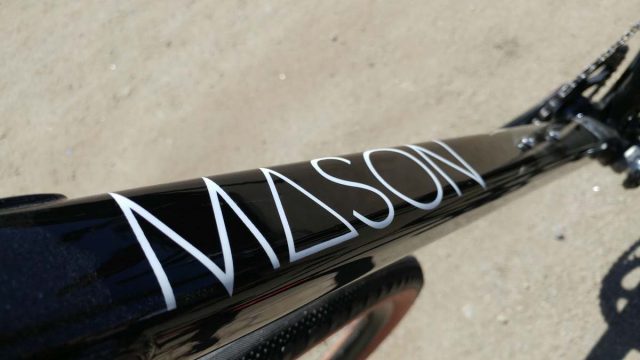 "To me, 'AdventureSport' is when you're out there underneath a mountain, riding fast. We're not talking about gravel. The word 'gravel' sounds dull to me. AdventureSport is about doing it fast. That's what our original Mason bikes do well, and that's what we're continuing here with BOKEH."
Bold words indeed.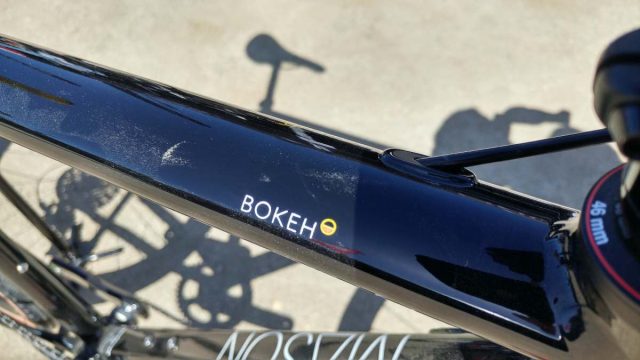 "The Bokeh bikes and framesets are AdventureSport machines for fast 'Continent Crushing' rides and they can use either 650b x 50mm or 700c x 41mm tyres."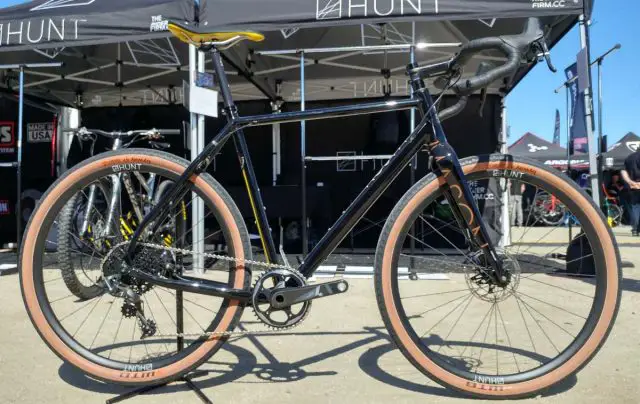 "We have again collaborated with our friends at Hunt Bike Wheels to develop a Mason x Hunt 'AdventureSport' 650b wheelset for the Bokeh bikes."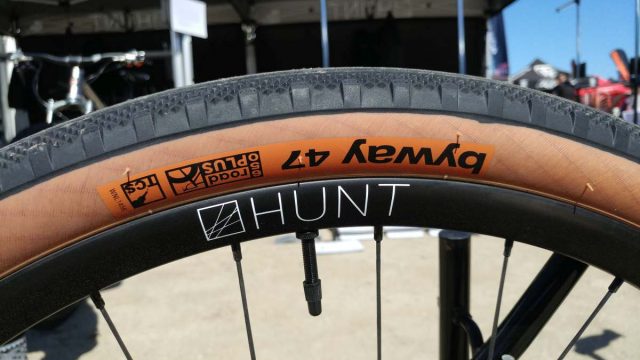 "The development of 1x drivetrains and lightweight, performance multi-terrain 650b tyres and fast, large volume multi-terrain tyres for 700c has really helped fuel bike development."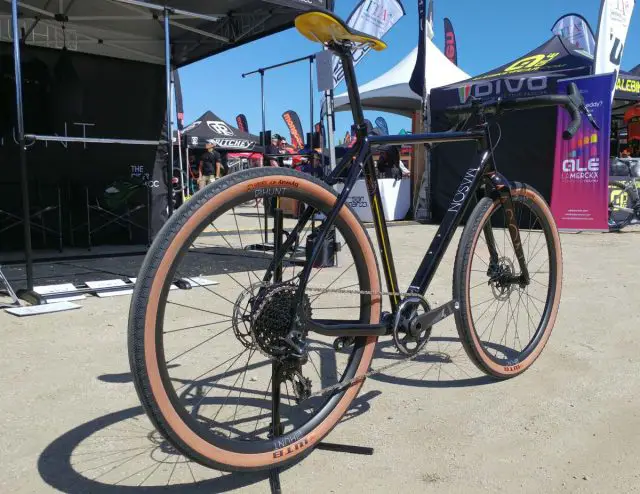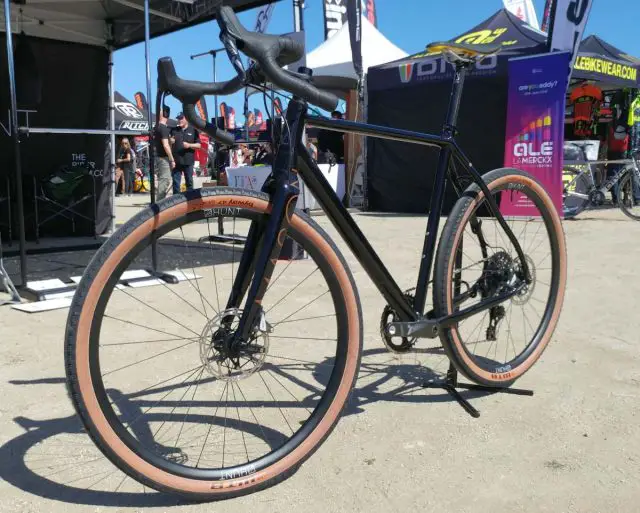 "We have started from the ground up with the Bokeh geometry the clearance is increased to take up to 650b x 50mm or 700c x 41mm, I think anything larger is MTB territory."
On the subject of geometry, the Mason Bokeh is available in six sizes from 50cm to 60cm (referring to the seattube, measured from center to top).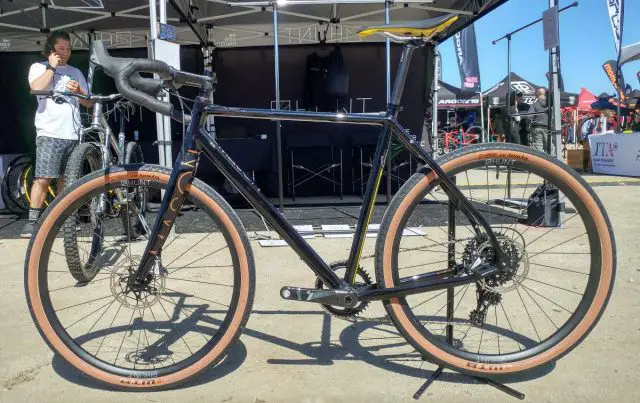 "The wheelbase is longer and angles a little slacker, with the fork using a 50mm offset to keep the trail dimension under control."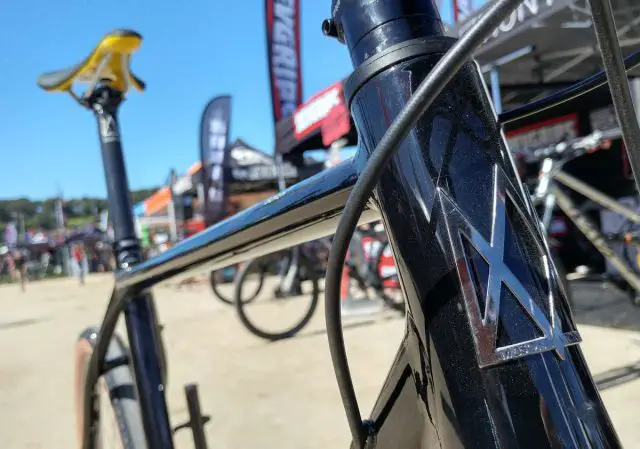 "The stack height is very similar to the Definition* and Resolution**, we didn't want overly long head tubes because these are fast bikes and they need to accelerate and climb well."
*Definition and **Resolution are other bike models produced by Mason.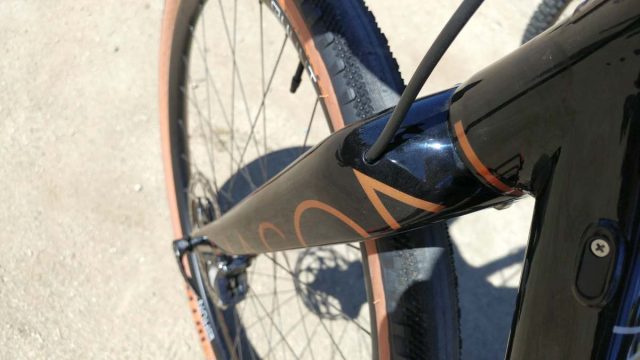 "The carbon monocoque 'Parallax' fork has been developed in conjunction with our Italian frame builders, it uses a 12mm thru-axle, flat-mount and internally routed hose and weighs just 465g. As with the frames, there is a full complement of discreetly sited fender eyelets and an extra one at the front for a Dynamo light."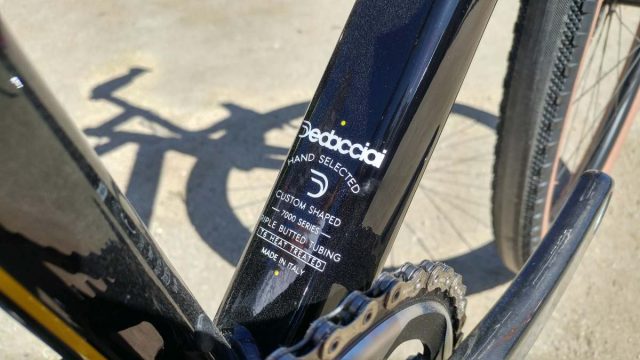 The Mason Bokeh is manufactured from Italian-made, Dedacciai custom formed, triple-butted performance aluminium tubing.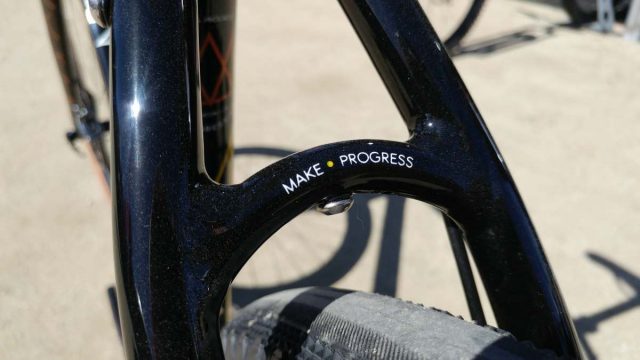 Available paint finishes are "Element Grey, Flare Orange and Shutter Black."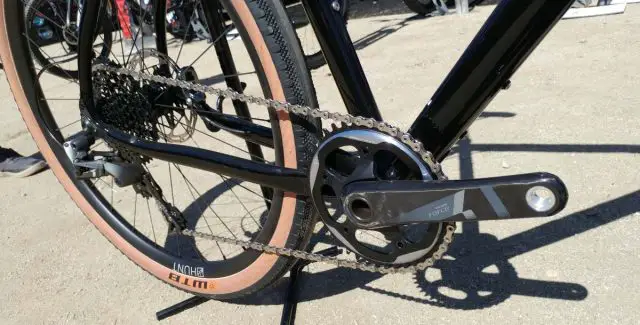 As the title article alludes to, SRAM's Force single chainring / 1x setup is the drivetrain of choice on this example.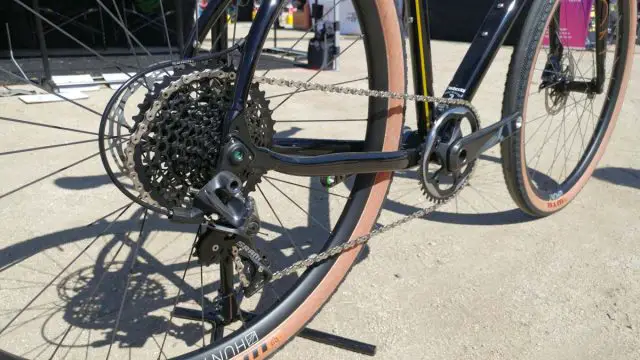 Mason kitted out this Bokeh with the HUNT 650B AdventureSport wheelset, but buyers have the choice of upgrading to the HUNT 650B AdventureCarbon wheelset, or for the 700c crowd, the HUNT 700c GravelDisc wheels (link to our review of the HUNT FourSeason wheels). The cassette is SRAM's massive 10-42, which makes for a one to one ratio on the lowest gear.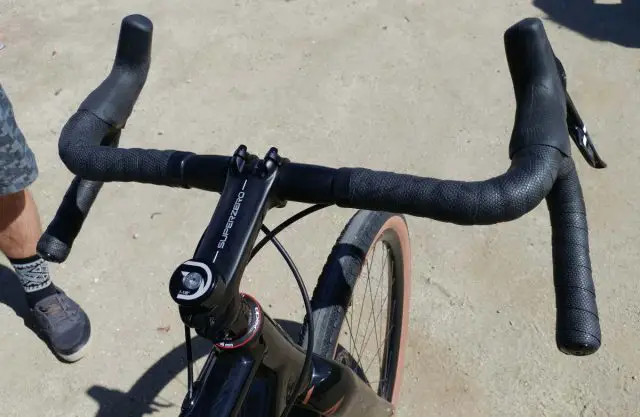 The stem on this example is the Deda Superzero paired with Deda Gravel100 flared handlebars.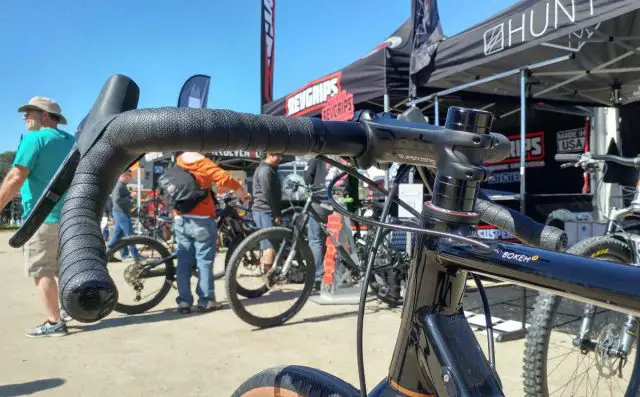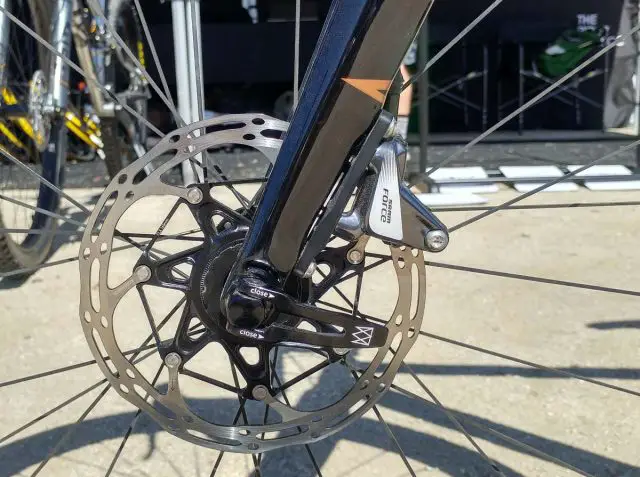 Above, a SRAM Force hydraulic disc brake caliper uses the flat-mount style for affixing to the Bokeh's carbon "Parallax" fork. 160mm disc brake rotors are fitted front and rear.
Hunt's wheelsets are flexible. Out of the box, they support the centerlock standard, but their handy and comprehensive bag of accessories shipped with each wheelset, includes rotor adapters for 6-bolt and axles / end caps for all possibilities.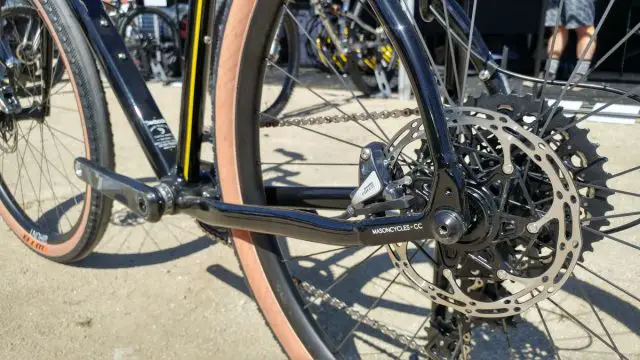 Above, the rear brake housing is internalized the entirety of the frame until its exit point just ahead of the flat-mount SRAM Force disc brake caliper.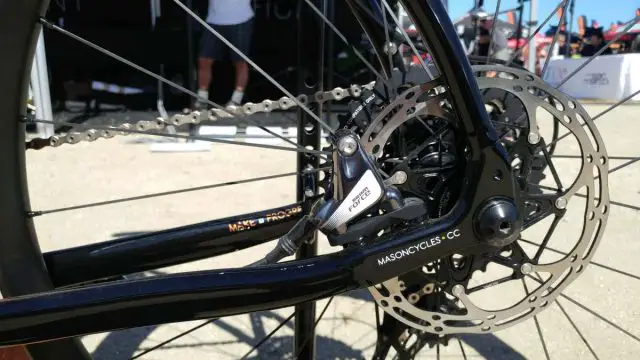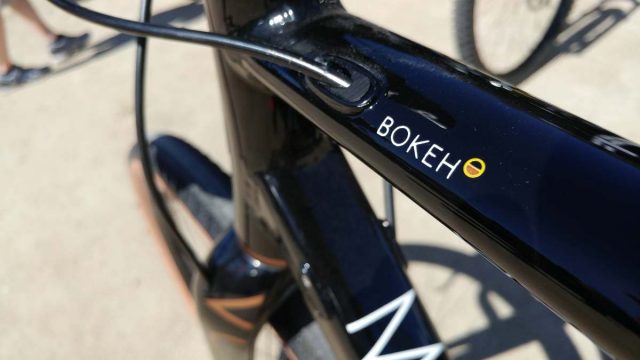 If the Mason Bokeh Force 1x build isn't quite your bag, Mason has plenty of choices. Other build kits (not pictured) include Shimano Ultegra Di2 Hydro, Shimano Ultegra Mechanical Hydro, SRAM Rival 1x and Shimano 105 Mechanical Hydro.
Finally, if the ride of aluminium isn't for you, Mason offer the cush ride of titanium with two options. The Bokeh Titanium Ultegra Di2 Hydro and SRAM Force 1x.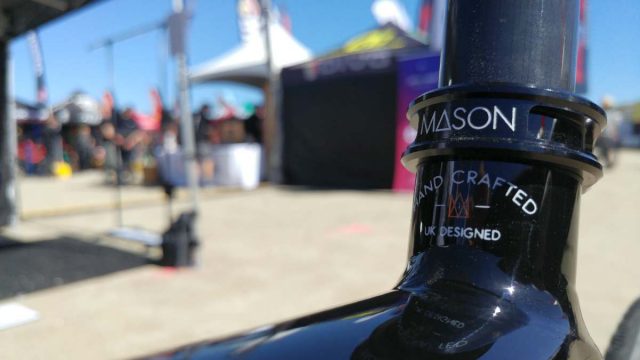 The Mason Bokeh in aluminium 1x starts at £3,100.00 / $US 4,250.00 (dependent on exchange rate).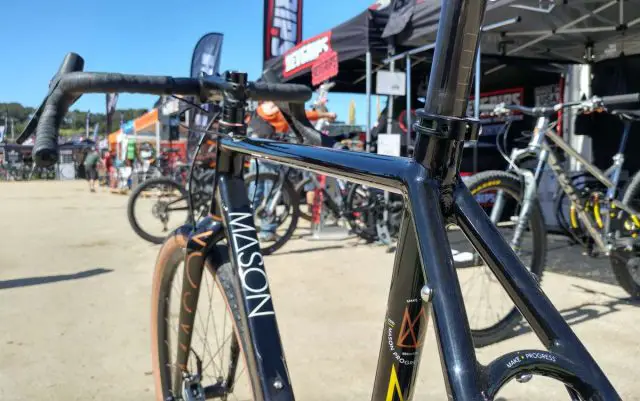 Get more information on this bike and the others from Mason's range, by visiting their website linked below.
Thanks for reading!