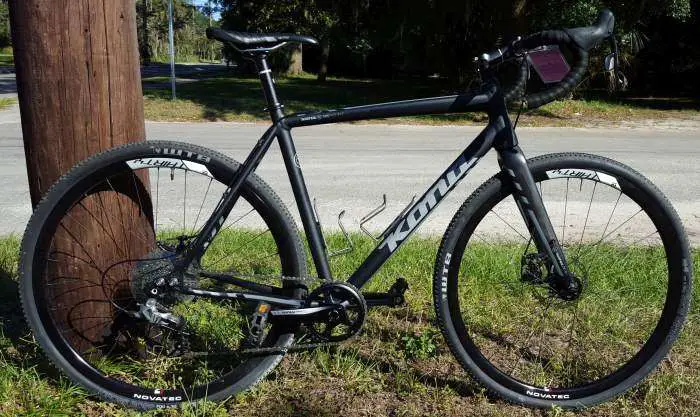 This review comes to us courtesy of Anthony Musalo, long-time friend of the Gravel Cyclist crew. Thank you also to Mike Hetrick of Goodbike in Gainesville, Florida for loaning Kona's Private Jake for review.
A little history about Kona, courtesy of their website:
"At Kona, we're all about the freedom and empowerment of the bicycle. We have been since 1988. We still have the same founding owners. We're still populated by a staff of keen, active, impassioned cyclists. We're not big, nor are we that small. Just a dedicated group of cyclists making bicycles for people who love bikes-no matter if that love is new or long established."
Kona Private Jake
"Kona has a long history of cyclocross racing. We also have a history of making slightly of-the-wall, purpose-driven machines for real riders. Enter the Private Jake."
The bike doubles nicely as a dirt and gravel road bike.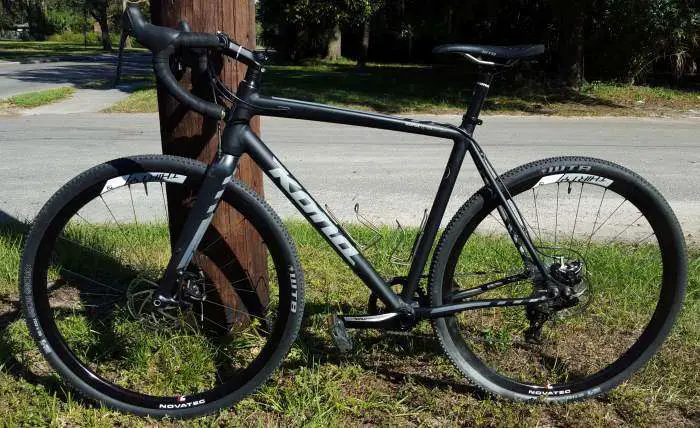 Kona's Private Jake's frame is constructed from Kona's Race Light, 7005 series butted aluminum. Those that ride with me (Anthony) on a regular basis know that I lean toward more muted aesthetics – brushed titanium or matte carbon. With its stealthy, flat black paint finish with gray highlights, even extending to the wheels, the Private Jake was right up my alley.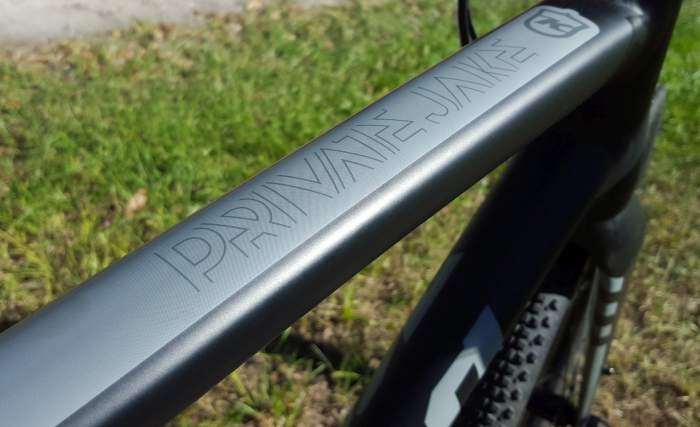 The stock set-up includes a full carbon fork, Tektro Spyre disc brakes paired to 160mm / 140mm rotors, and Novatec's Thirty disc hubs, rims, and spokes. The Novatec wheels are fitted with WTB's Cross Boss tire in the 35 mm width.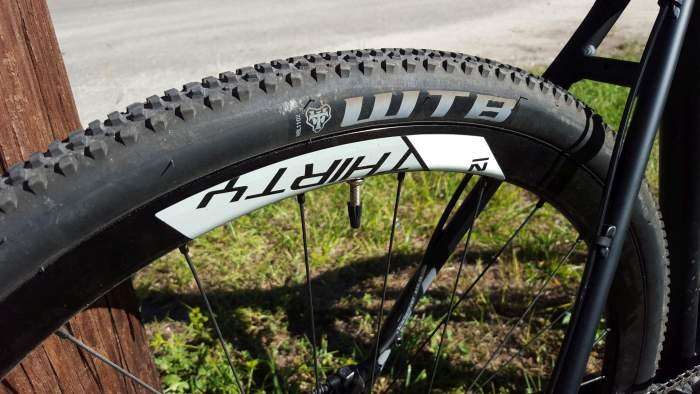 The drivetrain is SRAM Rival 1 x 11 – no front derailleur, 11 gears on the cassette, all controlled by the right side SRAM Rival One shifter and rear derailleur.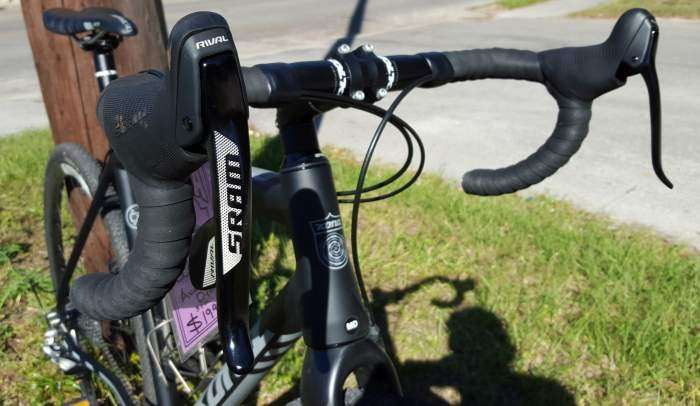 For testing, I took the Private Jake on a couple of my normal loops just north of Gainesville, Florida; 40 – 50 miles of mixed road and gravel. The dirt and gravel roads in Northern Florida are fickle depending on conditions – riding during the review period was no exception.
Initially, a long dry spell had turned several roads into sand pits. Quick, hard rainfall the night before another ride turned the low-laying sections of the course into a mix of wet cement and peanut butter. On another ride, Hurricane Joaquin moving north in the Atlantic provided steady 15 mph winds to confront me, but made for perfect testing conditions.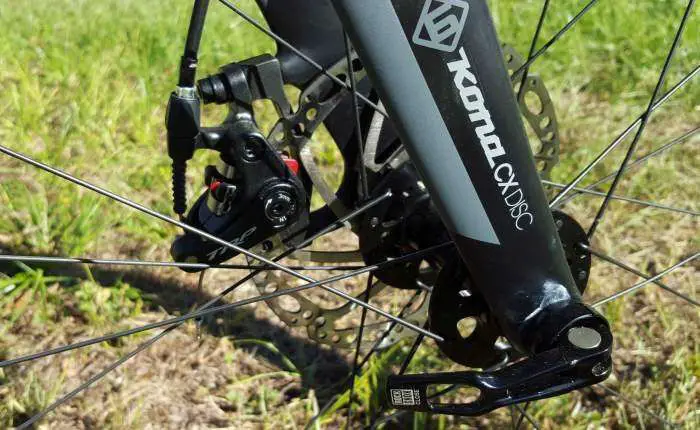 On the dirt and gravel roads, I noticed the stability of the bike. The stock 35mm wide WTB Cross Boss tires held their line and kept rolling even when I purposely aimed for some sketchy patches. While 35mm tires are fitted as stock, I am happy to report the Private Jake has room for 40mm tires. For tire pressure, I inflated to 38PSI front and rear, but could have run them slightly softer, given the nice ride provided by the Novatec Thirty wheelset. Helping the bike's stability is the beefy, tapered headtube of the frame (a nice upgrade from my decade-old current ride) and thru-axles front and rear. The Private Jake held its line very well over washboard surfaces and slick mud.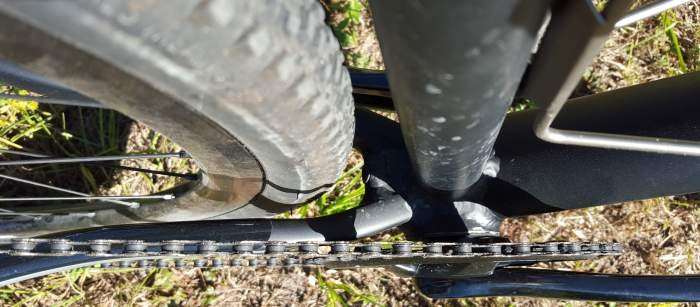 Many of our gravel roads in Gainesville, Florida feature short, but steep-for-Florida rollers (i.e. the Flappalachians) – and those who know me, are reminded I love climbing – yet I live in Florida! The Private Jake is a steady climber in the saddle, with all my energy directed into moving the bike forward. The oversized press-fit bottom bracket was definitely appreciated. However, the Private Jake lacked a little of the zip I'm used to when standing up and mashing the pedals. This is likely due to the fact the review bike was one up in size than I would normally ride.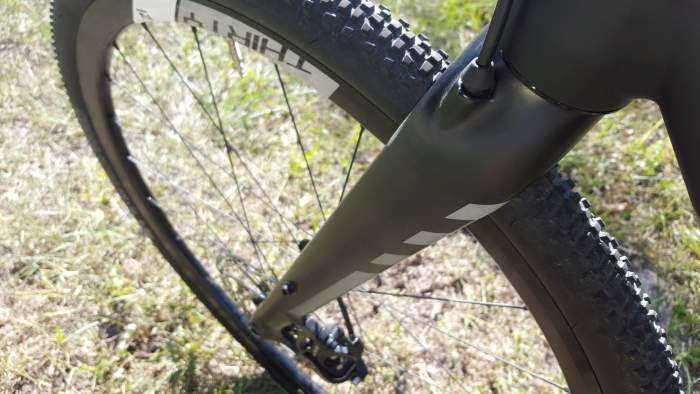 Tektro's Spyre mechanical disc brakes are a reliable choice for stopping, both in power and modulation. I would like to have more ride time on some longer and sketchier descents, so I could truly run them through their paces. Cables for the brakes and rear derailleur are fully internalized, which is handy for keeping mud and other contaminants at bay.
Riding the Private Jake was my first time on a 1×11 drivetrain – while it shifted flawlessly, I admit I routinely felt I was in the wrong gear. This affected me most towards the end of one of my loops, with the last seven miles exposed to the wind, just as I was beginning to fade. One gear felt too big, while the next, too small.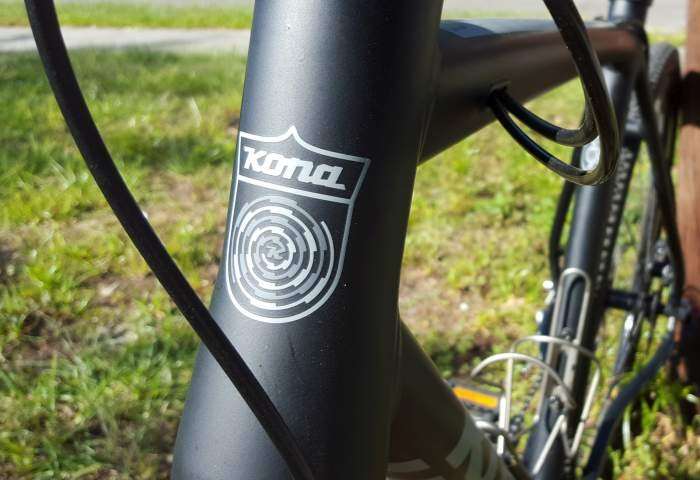 However, the simplicity of the 1×11 is drivetrain is fantastic, and perfectly suited for cyclocross. For gravel cycling where serious ascending is involved, a second chainring would be helpful. But with some tinkering (changing cassettes or chainrings) and experience, I could get used to the gearing. For now, I remain faithful to a double chainring configuration.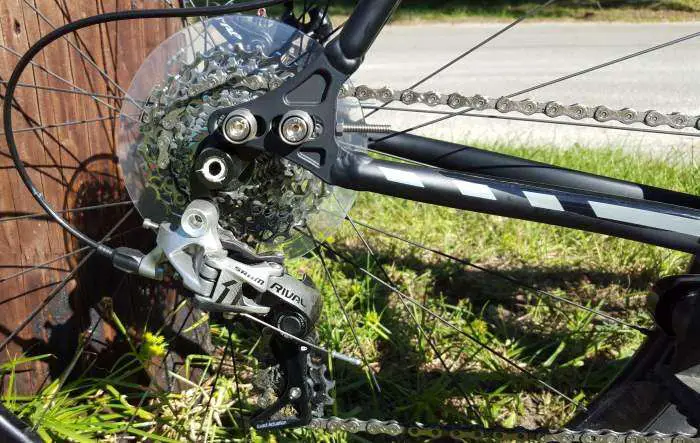 The Private Jake is a solid all-rounder for cyclocross and gravel cycling. I would feel comfortable racing this on any cyclocross course, provided I had additional chainrings to change the gear ratios. Likewise, I be would happy riding and racing this bike on gravel – from a local gravel training ride, to a lengthy event involving multiple hours of suffering.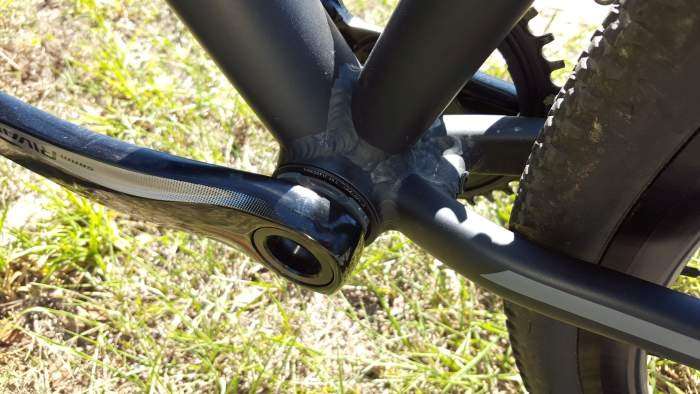 Key Specifications of the Kona Private Jake:
Frame constructed from Kona Race Light 7005 butted Aluminum.
Tapered full carbon disc brake fork.
SRAM Rival One 1 x 11 drivetrain, mechanical Tektro Spyre disc brakes.
Novatec 30 Disc Brake wheelset fitted with WTB Cross Boss tires, 700c x 35mm.
Kona handlebar, stem and seatpost.
Available in six sizes – Small (51.5cm TT), Small / Medium (53cm TT), Medium (54.5cm TT), Medium / Large (56cm TT), Large (57.5cm TT) and XLarge (59.95cm TT).
MSRP of $US 1,999.00 for the complete Private Jake, or frame and fork for $US 749.00.