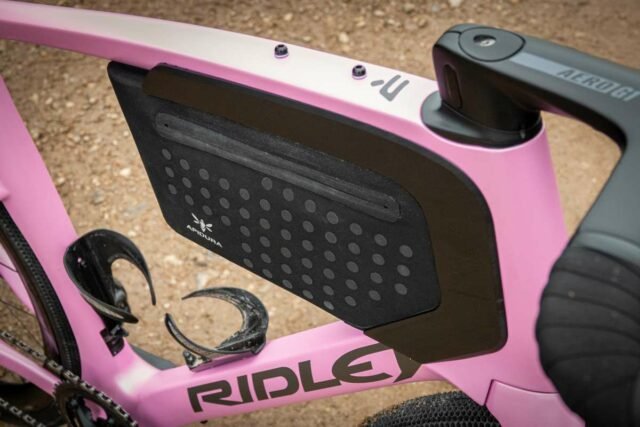 Apidura's Aero Pack System features the first bikepacking bags aerodynamically optimized to make a bike faster. – Apidura
Apidura, Ridley and Hunt will unveil the world's fastest gravel bike at Unbound 2022 on Thursday, 2 June, 2pm CST at stand W.6. Nol van Loon of Fat Pigeon will race the bike at the event. 

Nol's custom Ridleys Kanzo Fast features Hunt 42 Limitless Gravel Wheels and the innovative new Apidura Aero Pack System.

Apidura's Aero Pack System is the world's first aerodynamically optimised bikepacking setup that

makes the bike faster.
Apidura's Aero Pack System comprises of a Top Tube Pack, Frame Pack and Rear Pack that make the Kanzo Fast 16.66 watts faster at 40km/h.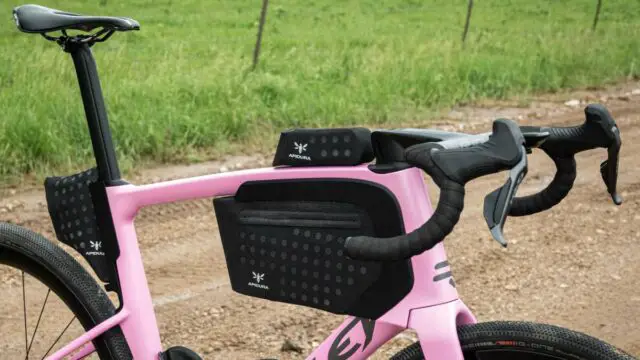 "All-day gravel races occupy a unique position in the spectrum between racing and bikepacking, with riders needing to carry equipment, food and spares but also seeking out every racing advantage possible in terms of weight and aerodynamics. Many riders use stripped back bikepacking setups and in recent years the team at Apidura have increasingly found themselves wondering if bikepacking bags could be designed to make a bike faster."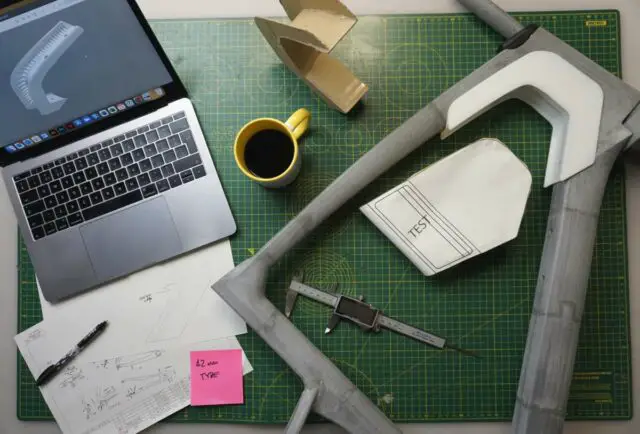 "It's a question Ridley had also been asking. As pioneers and leaders in aerodynamic bike design, they have spent years exploring the boundaries of bike design within the UCI rules and are reaching the limits of what's possible with those constraints. Increasingly, new technologies and innovative approaches are feeding into their research and development process, and they were keen to partner with Apidura to explore just how much faster a Ridley Kanzo Fast, already the world's fastest gravel bike, could be made through aerodynamically optimized bikepacking bags."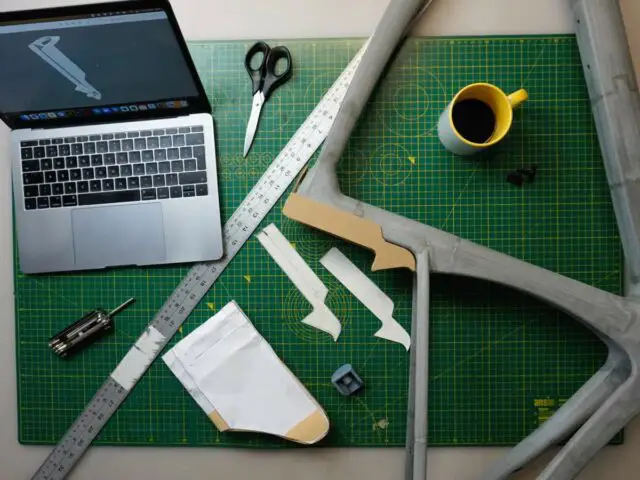 "Baseline testing by the two brands at the Bike Valley wind tunnel found that a poorly optimized bikepacking setup could be costing racers up to 17.5 watts at 40km/h. Picking the wrong packs could quite literally offset the advantage of a deep section wheelset, skinsuit or aero bike. Even a food pouch could be adding four watts of drag at 40km/h – not something most would concern themselves with at a multi-day bikepacking event, but a serious setback for a race like Unbound."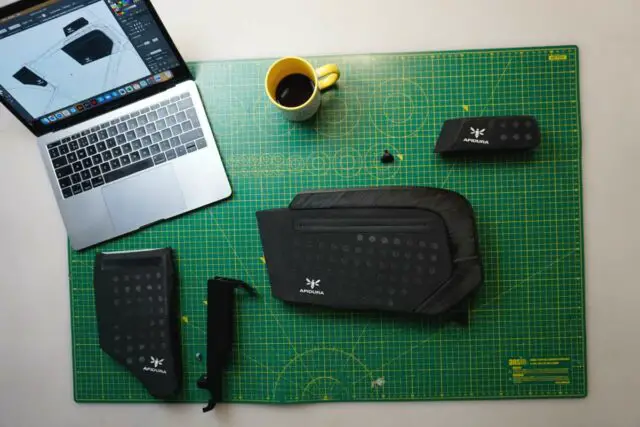 "With the challenge defined, Ridley helped Apidura identify key areas within the bike frame where packs could be added to extend airfoils and clean air flow to create a faster system overall. This kicked off a six-month development program in Apidura's Innovation Lab, leaning on Ridley's aero expertise, wind tunnel and CFD testing for an iterative data-driven design process."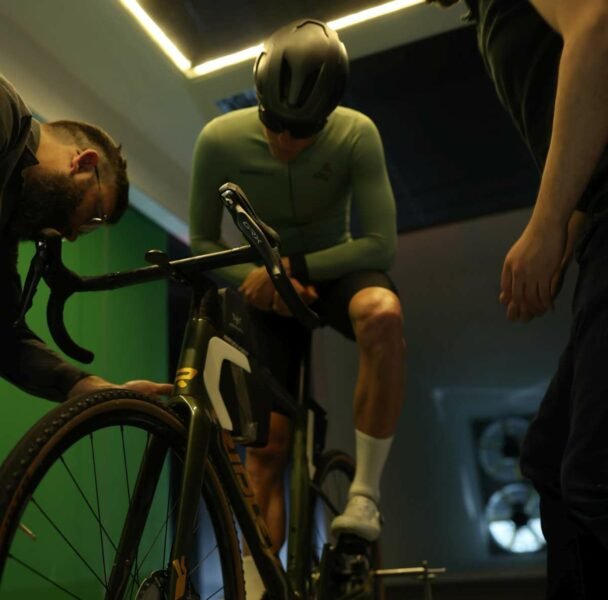 "The Aero Pack System was wind tunnel tested with Nol van Loon of Fat Pigeon in the Bike Valley wind tunnel, finding a 16.66 watt saving at 40km/h – similar to moving from box section to deep section wheels or loose-fitting clothing to a skinsuit. Even more impressively, the savings translated to slow speed performance, with the packs yielding a 2.4 watt saving at Unbound average race speeds (32.04km/h). Adding an Apidura Racing Hydration Vest to Nol's setup further improved this to 7.67 watts. Given the packs also add much needed storage space for food, spares and supplies, it's speed that's practical."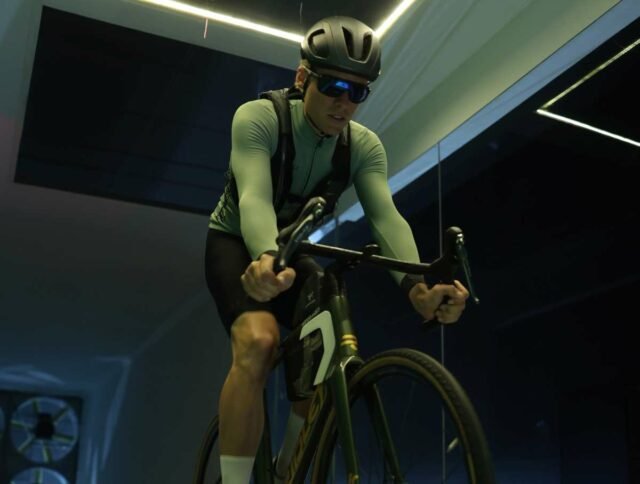 "With so many years of pushing the limits of aerodynamic bike design, we're used to finding savings of a couple of watts at 40km/h, so we were amazed to see that bikepacking luggage could make our bike so much faster. The numbers caused quite a stir amongst the team, and we're excited to have opened a whole new landscape of aerodynamic gains for exploration within the constraints of UCI bike design rules." – Pieter Potters, R&D Manager, Ridley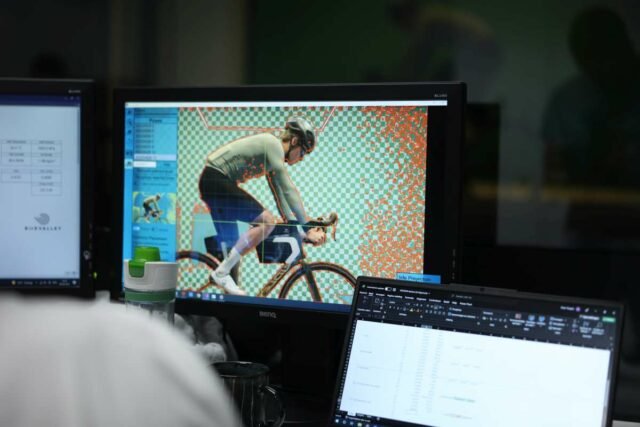 "Using the wind tunnel findings, Apidura was able to perfect the pack designs to create the Aero Pack System, tailored to Nol van Loon's large Ridley Kanzo Fast, featuring Hunt's 42 Limitless Gravel wheels to ensure no stone is left unturned in the pursuit of speed. The result is the world's fastest gravel bike, ready for Nol van Loon to race at Unbound on Saturday."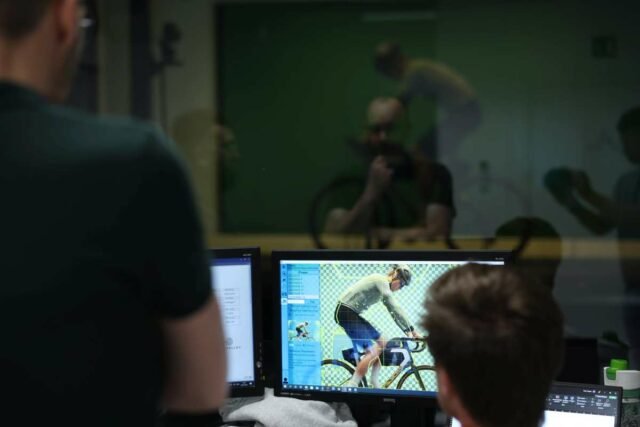 "When Apidura came to us and told us what they had planned, it was a no-brainer. The complete aerodynamic optimisation of the rider & system is an area of research we'll always want to continue to push forwards. To work alongside other leading rider-focused brands like Apidura and Ridley in that quest to make riders faster, is a real honour" – Ollie Gray, Brand Manager, HUNT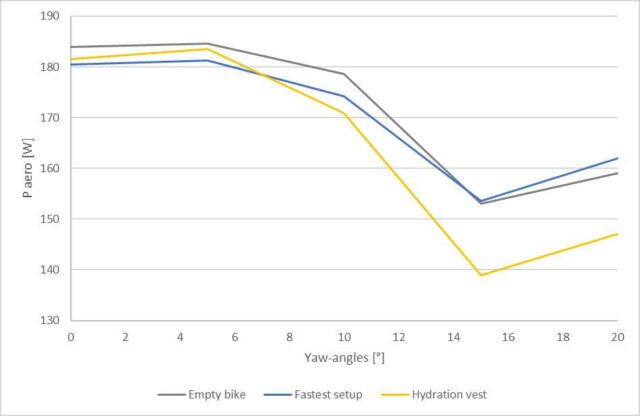 The Apidura Aero Pack System
"The Aero Pack System consists of a Top Tube Pack, Frame Pack and Rear Pack that work with Ridley's Kanzo Fast and Hunt's 42 Limitless Gravel wheels to bring a serious aerodynamic advantage to Nol van Loon's race."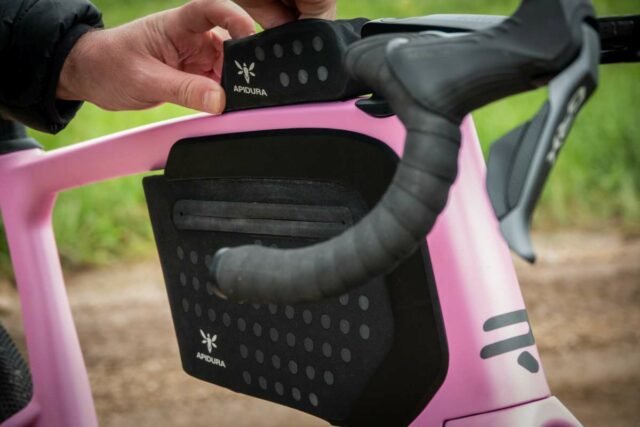 "The Top Tube Pack is the smallest Apidura has ever made, using data-driven design cues to hide in the silhouette of the steerer and stem while providing enough space for gels. Testing showed that the length of the pack had serious aerodynamic implications and, in this case, less is definitely more."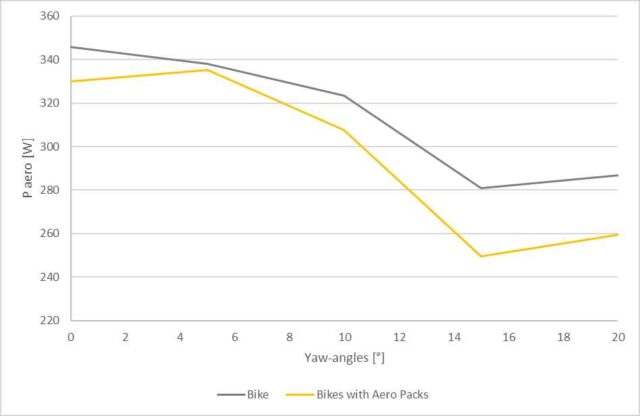 "The Frame Pack mounts using a custom 3D printed module that smooths the transition from the frame to the pack, filling the space between the widest parts of the bike frame and the edges of the pack. This not only streamlines the pack but also maximises the usable internal space. Bolting directly to the frame, the pack is extremely secure and completely hidden from the wind at low yaw. An ingenious new opening using TPU and magnets creates a totally flush surface that's water and dirt proof but also extremely easy to access."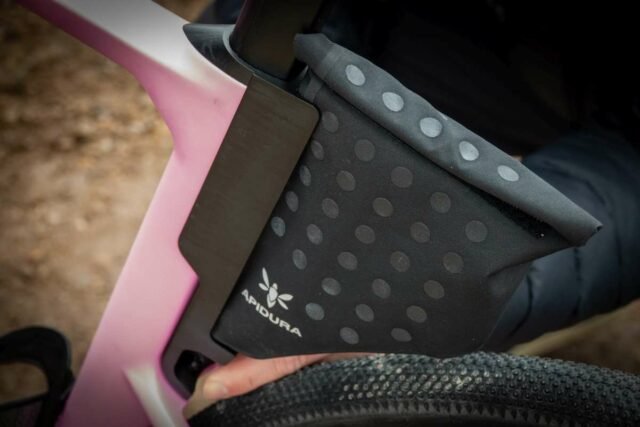 "The Rear Pack also mounts using a 3D module, cleverly designed to bolt directly to the mudguard mount and replacing the seat post dust cover for a rock-solid, low-profile mount. As with the other packs in the system, an internal bonded structure adds rigidity and maintains shape, but as it's unlikely to be accessed on the go (and hidden by the seat post), the pack features a more traditional roll-top closure for flexible storage."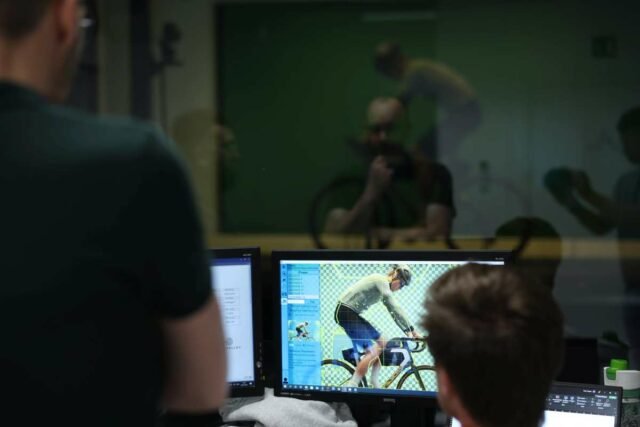 "Each of the packs features a new fabric design that testing revealed to be 5.7 watts faster than Apidura's standard Hexalon at 40km/h."
"As a result of the data-driven design process, the packs are small and complex, creating new design and manufacturing challenges we had to overcome. We were able to design out some of the complexity by breaking down challenges and using advanced tools and techniques like 3D printing to smooth transitions and attach packs to shaped tubes. Even so, the Top Tube Pack requires 8 tools to make, which is 5 more than our average pack. We also had to create an entirely new opening that doesn't rely on a zipper and has a totally flush finish." – Ross Pugh, Apidura Design Team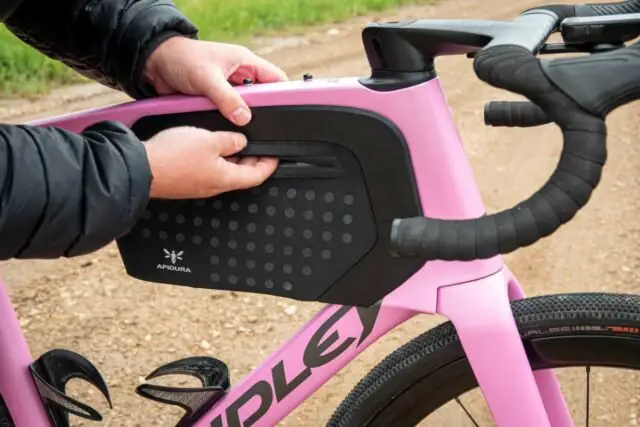 "The design of the packs is only possible thanks to Apidura's technology-driven Precision Crafting approach. The complexity of the shapes and the need for smooth transitions and flush mounts pushed welding techniques to their limits and would not have been attainable with a less precise approach."
"The Apidura Aero Pack System is a one-off concept currently but, as with all Innovation Lab projects, the learnings can be expected to be applied to future products and find their way into existing products where they add significant value over existing processes."
Apidura Aero Pack System Fact Sheet
Top Tube Pack: 0.4 L / 37 g

Frame Pack: 2.5 L / 170 g (3D print 234g)
Rear Pack: 0.8 L / 36 g (3D print 74g)
"The Apidura Aero Pack System is constructed from Hexalon with a screen-printed design developed in the wind tunnel. The 3D printed mounts are made from resin and the frame has been custom drilled by Ridley to allow direct mounting of the frame pack."