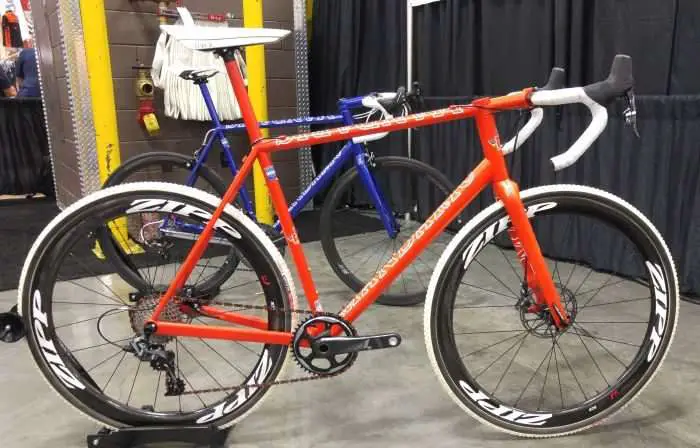 Mandaric Bicycles opened for business around 1977 or 1978, mostly as a side effect of a frame building favor to a local bicycle club member. The rest is history; since then, the small California brand has specialized in custom framesets, constructed mostly from steel.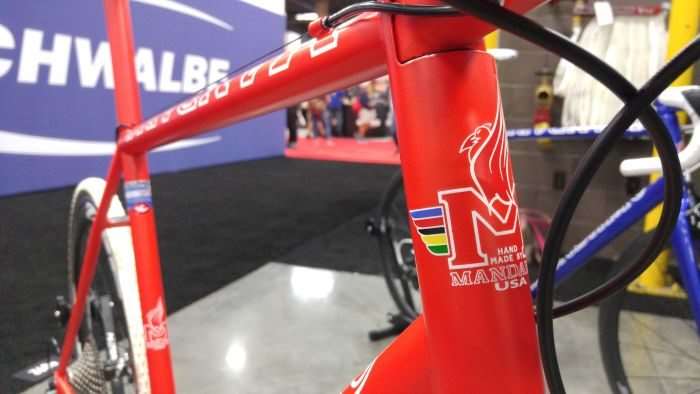 Interbike is an unusual venue for a custom frame builder – Mandaric has been spotted in the past at NAHBS (North American Handmade Bicycle Show) – but at Interbike, typically home to big name brands, is not your typical venue for a small volume frame builder.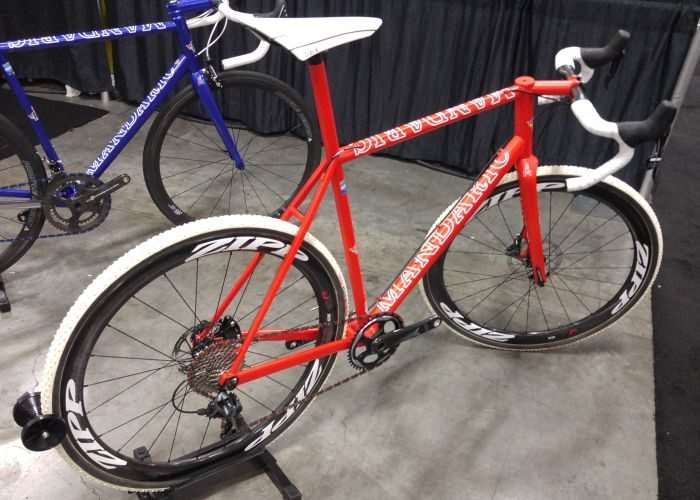 Regardless, this custom Mandaric cross / gravel bike with its unique headtube and stem stood out a mile away.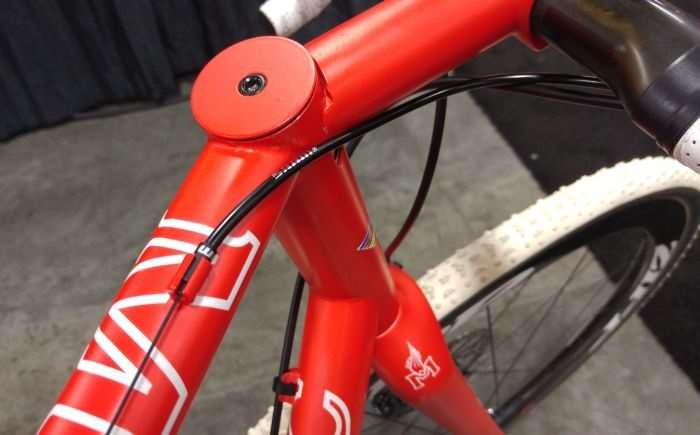 Not your everyday bike – the Mandaric uses a custom headtube and integrated stem for a striking look – that you will ever love or hate. Unfortunately, the Mandaric booth was not staffed when we visited, so we don't know the reasoning behind this unique design.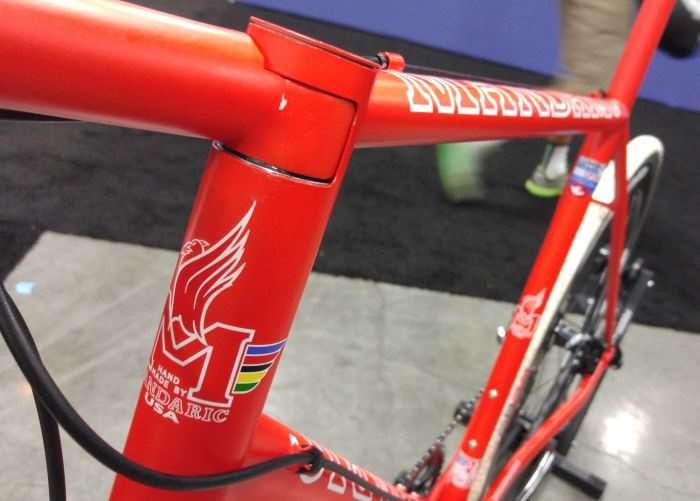 All brake and shifter cables on the Mandaric are routed externally.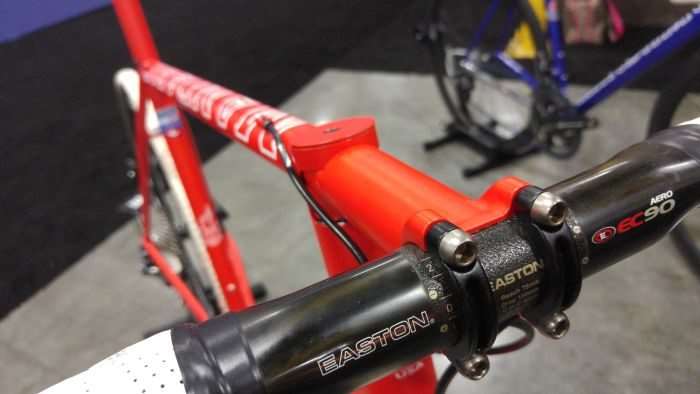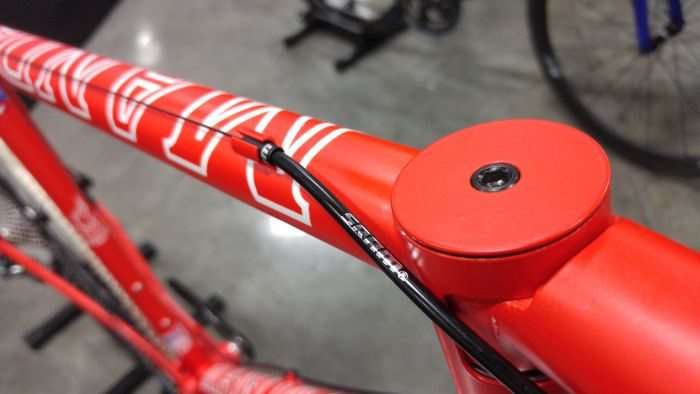 The rear derailleur cable routes across the top tube and down the rear chainstay. Cyclocross may be the primary intent of this bike, but we'd wager it would do just fine on your average gravel road.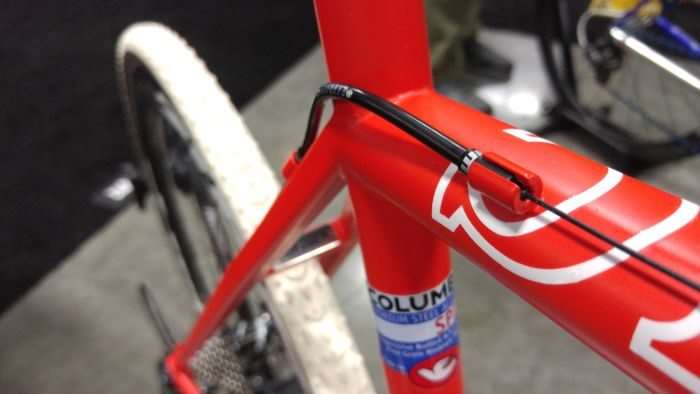 This method of routing the rear derailleur cable is a long standing tradition. The placement of the cable makes shouldering the bike an easier proposition. If you've raced at events such as Land Run 100 in the muddy years, shouldering your gravel bike is a good skill to have!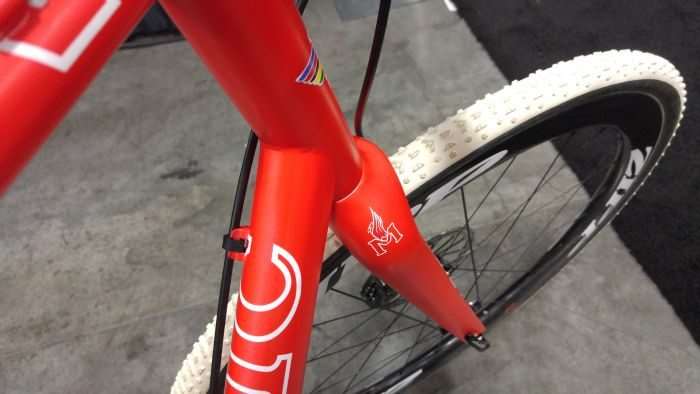 Mandaric branded straight blade thru-axle carbon fork with tapered steerer tube.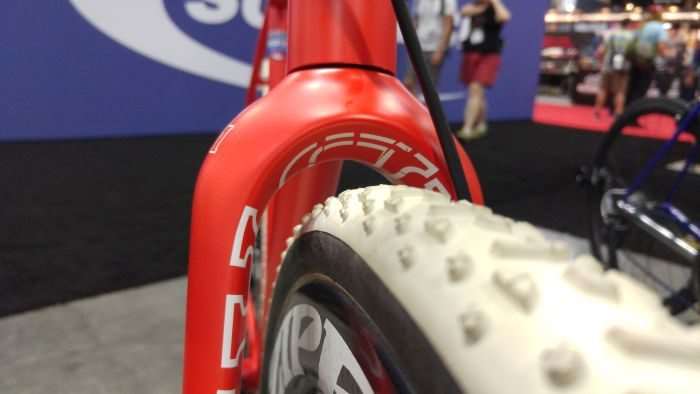 Clearance beneath the fork is a bit tight with this 700c x 33mm Challenge Grifo tire fitted. We assume a 700c x 38mm tire would fit but mud clearance could be an issue. As aluded to earlier, this custom Mandaric is more for cyclocross – but that doesn't mean it cannot cross over to the fun side of gravel.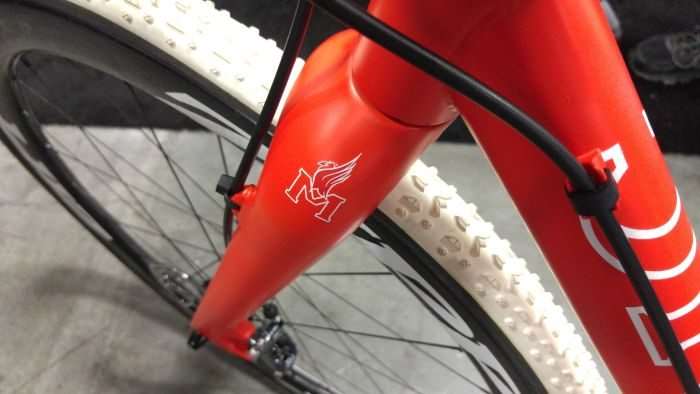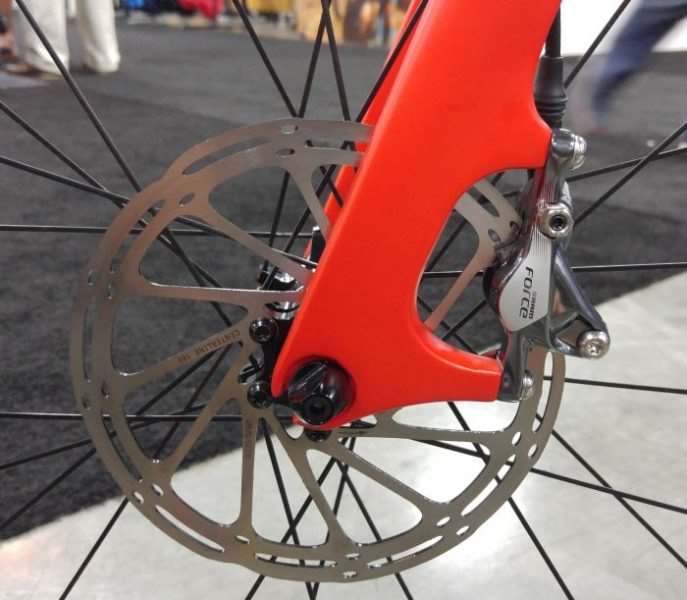 The Mandaric branded fork relies on post mounts for its front SRAM Force hydraulic brake caliper.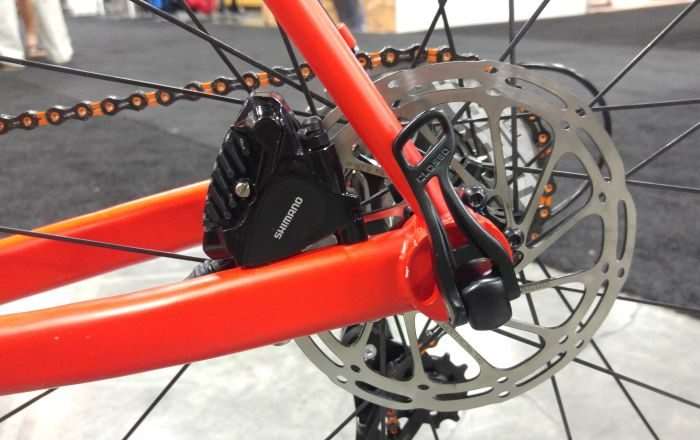 Mandaric adopt the latest flat mount standard for the rear brake – but SRAM / Shimano purists may take offense to the mixing of groupsets! If it is any consolation, the Gravel Cyclist crew mixes and matches parts on a regular basis…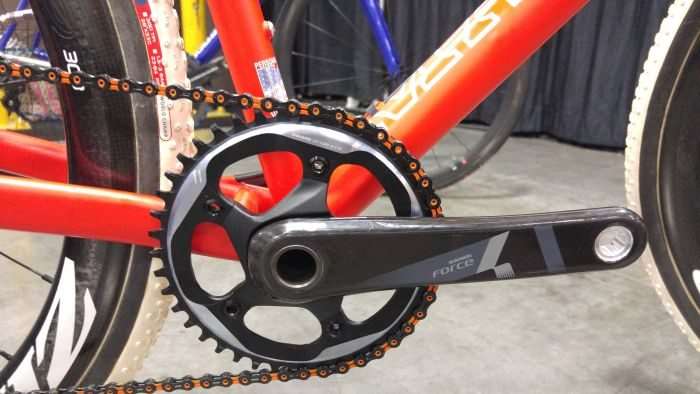 SRAM Force single chainring drivetrain. Without doubt, SRAM equipped single chainring gravel and cross bikes are growing in popularity with manufacturers, big and small.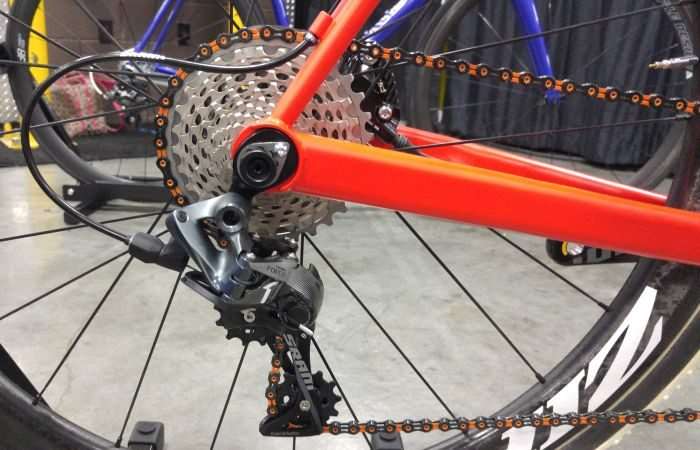 Reasonably tight gear ratios on the rear cassette and 142 x 12mm thru-axle dropout.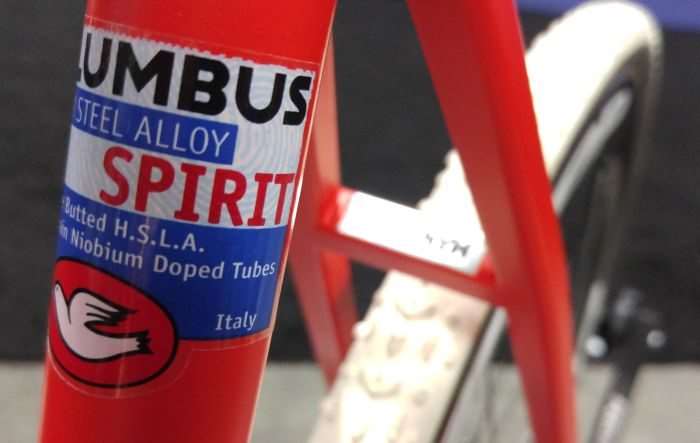 Some say steel is real… Columbus Spirit tubes.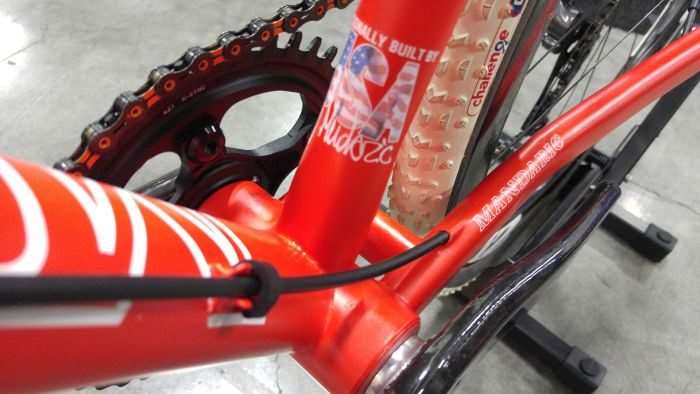 Mandaric route the rear brake cable in an interesting manner – externally along the downtube and internally through the non-drive side chainstay.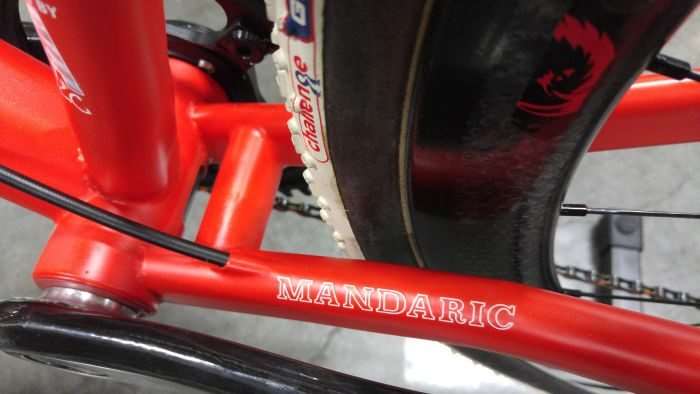 Further hints this Mandaric is more cyclocross than gravel – tire clearance is tight but a 700c x 38mm gravel tire should fit.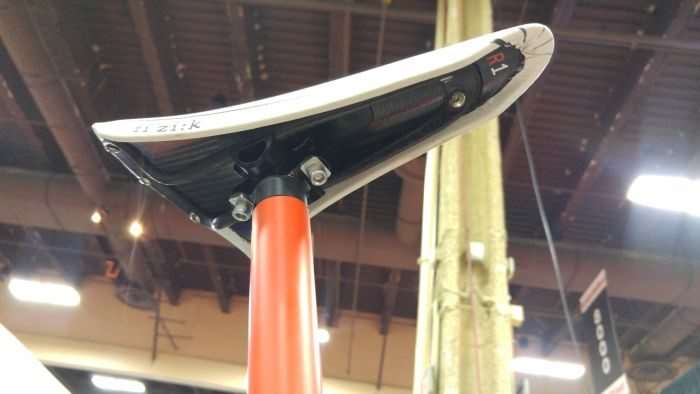 Seat masts were commonplace on road bikes a few years ago but seem to have fallen out of favor. Being a custom builder, Mandaric can create anything a customer desires.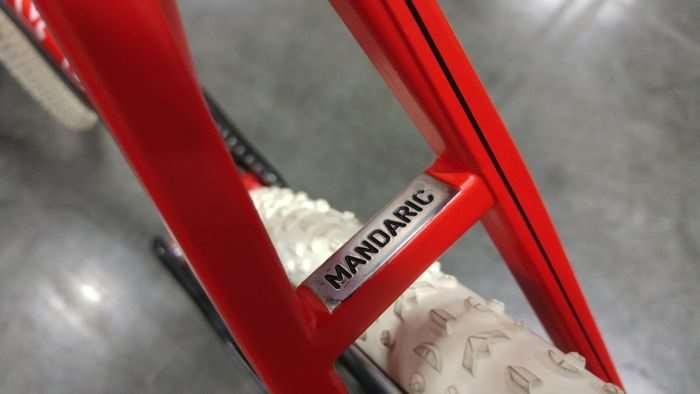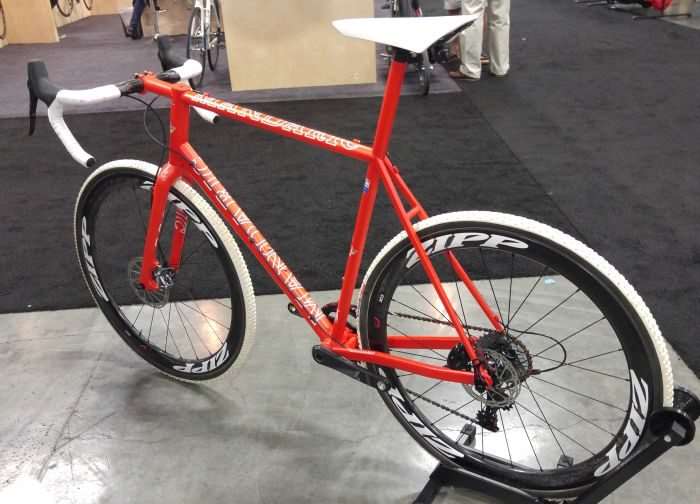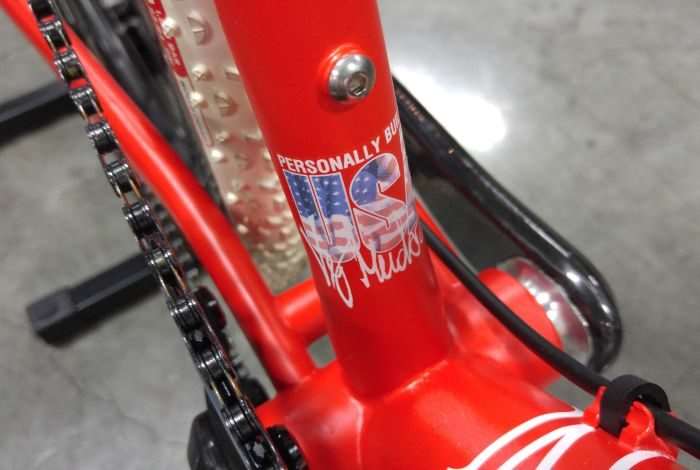 The USA-built Mandaric cyclocross / gravel bike.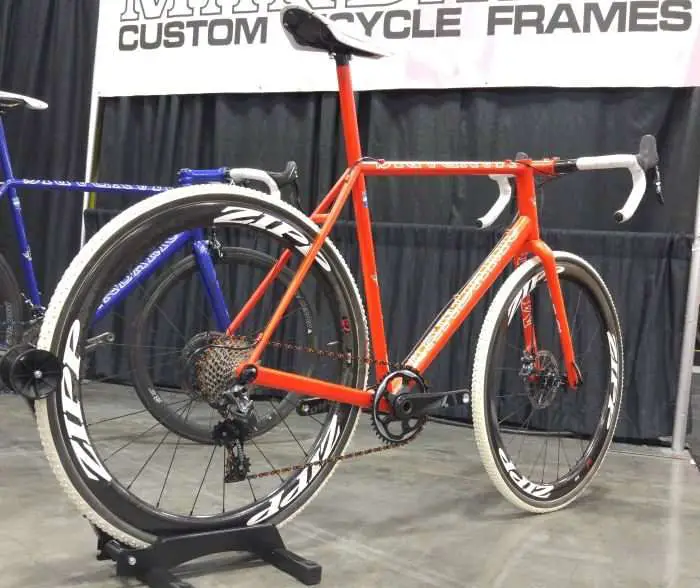 Unfortunately, we do not have pricing details on this unique bike. However, pricing on such a bike is dictated by frame material, method of frame construction, finish options and other factors.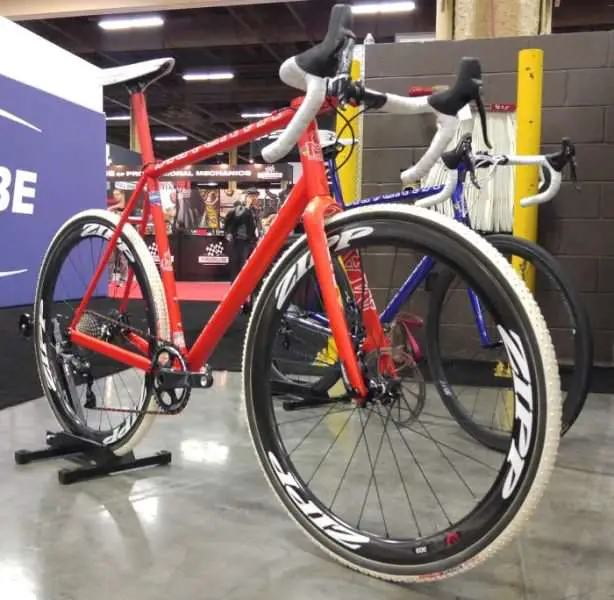 As an example, Mandaric quotes frame prices on their website based upon three Columbus tubesets:
Columbus Genius – $US 2,450.00
Columbus Nemo – $US 2,950.00
Columbus Niobium – $US 2,950.00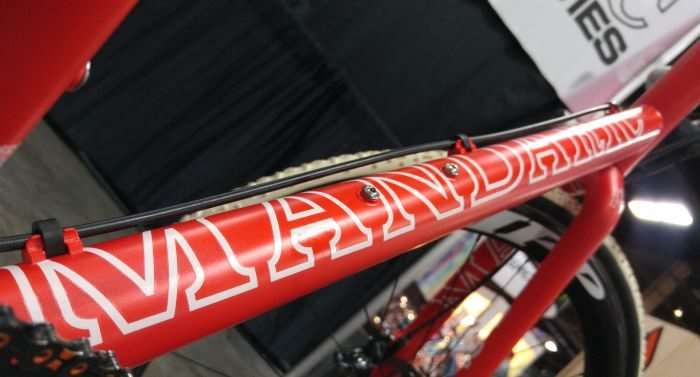 Thanks for reading!