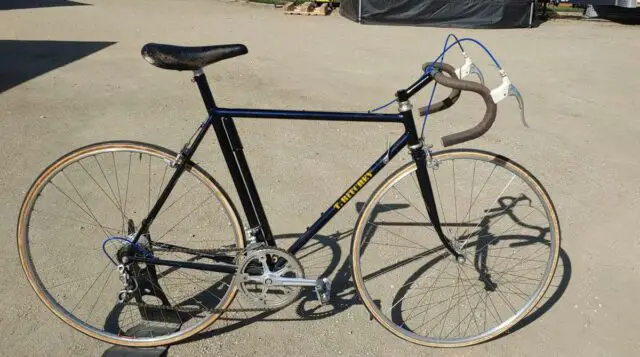 "Tom Ritchey is one-of-a-kind. He continues to juggle his duties as president and lead designer of our company, and he still logs at least 10,000 miles per year all over the world. Inspiration often comes to him while out on a ride, generating ideas that he then processes as three-dimensional design images – in his head. This is followed by the creation of initial concept models, many of which he creates by fillet brazing pieces or scraps of frame tubing. It all comes naturally to a guy who taught himself to build frames as a teenager, and who designed some of the burgeoning mountain bike industry's first frames and components back in the 1970's. Every year Tom guides our R&D efforts in pursuit of both subtle improvements to existing products or large-scale advances leading to new ones." – Ritchey Logic
Video from Sea Otter 2022
Alternative Video Link for those reading via email subscription.
Continued from Above:
The bike in this video is one such frame that Tom built as a teenager, namely as a bike for his father. It features many design features that were far ahead of their time:
Seatmast style seat tube with a custom-made short seatpost that features a central rail to support the seatpost. This design was way before Monolink saddle designs that arrived many years later.
Threadless style stem in a time when every stem was of a quill design.
Unusual fork with the top of the fork legs open. Not necessarily a design feature, but interesting nonetheless.
Rear brake cable enters the top tube via a small slot, and exits behind the seatmast to actuate the Mafac center pull brake.
Additional Photos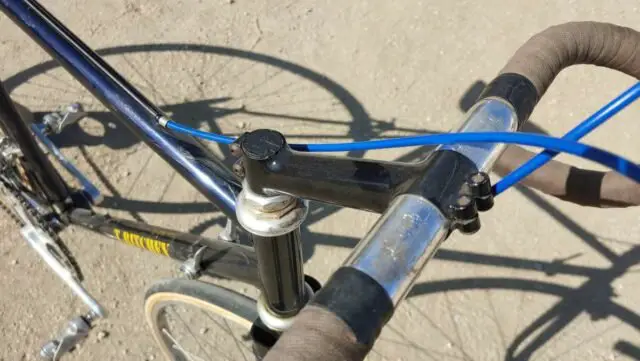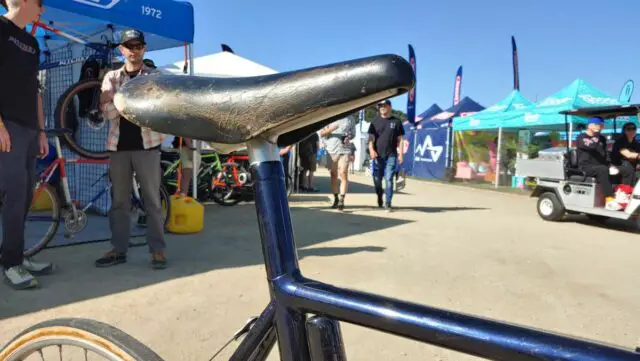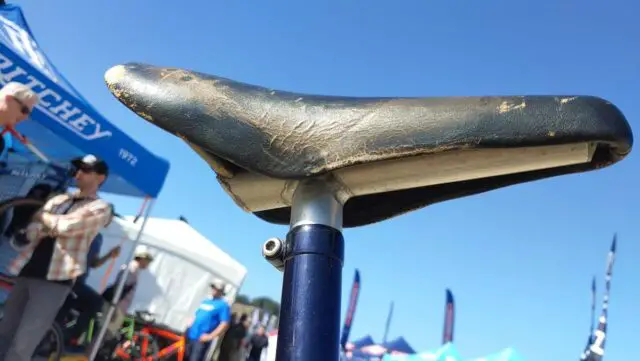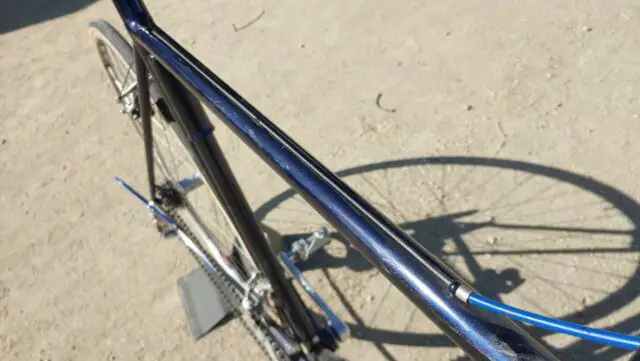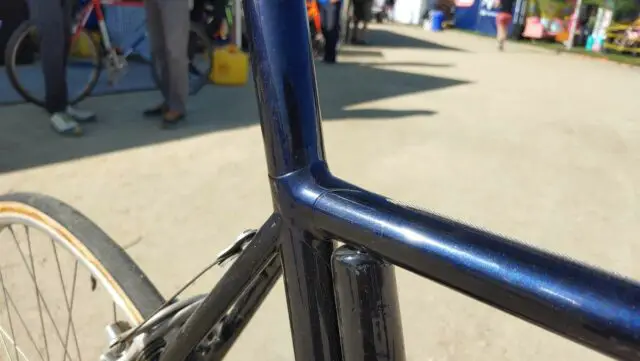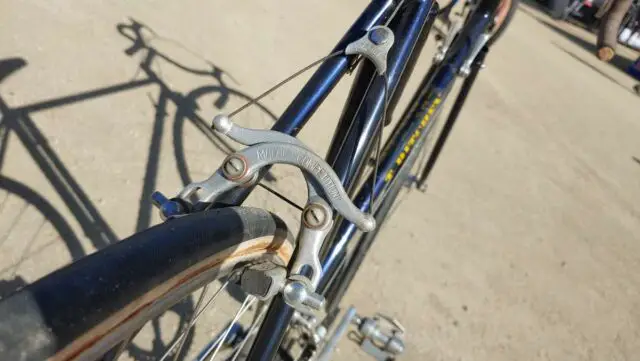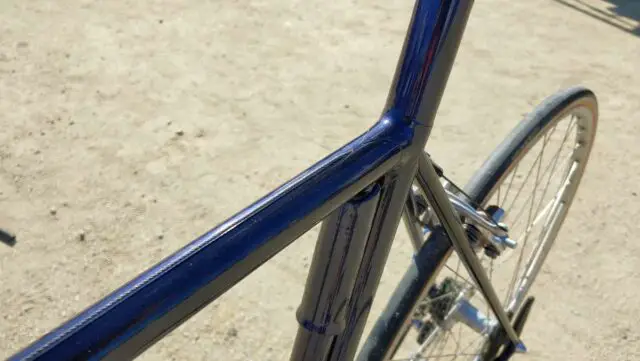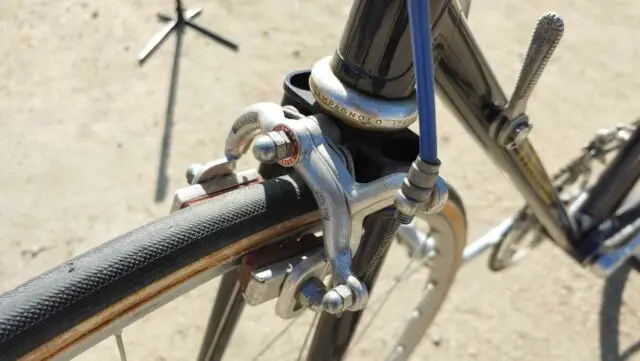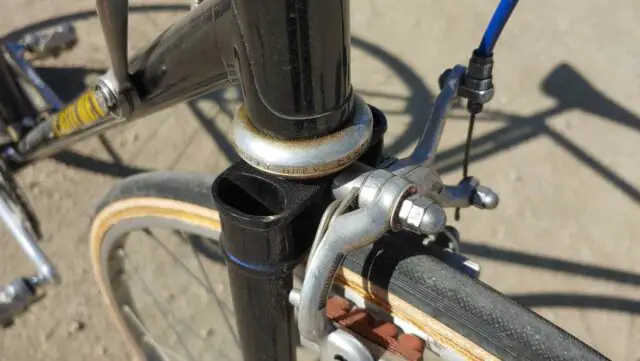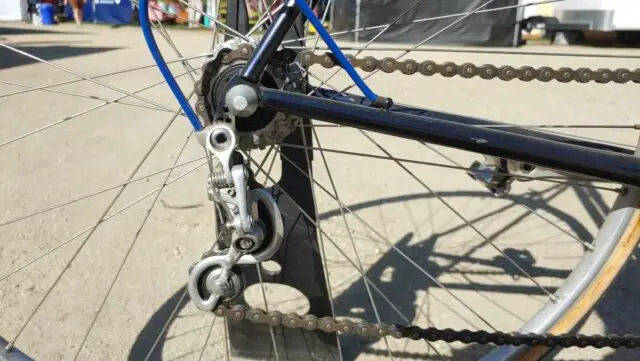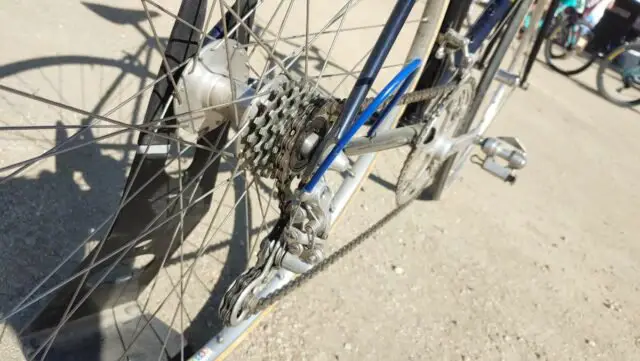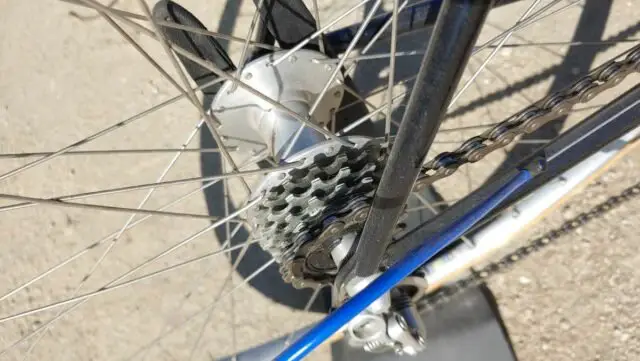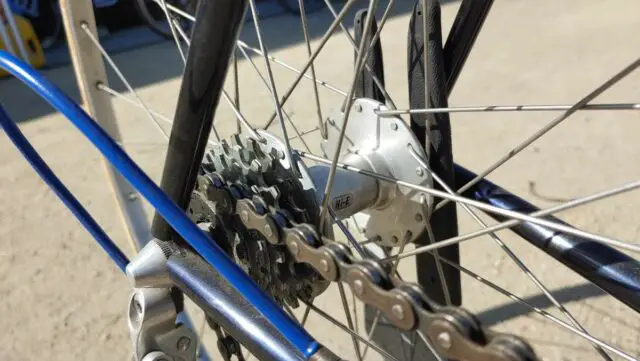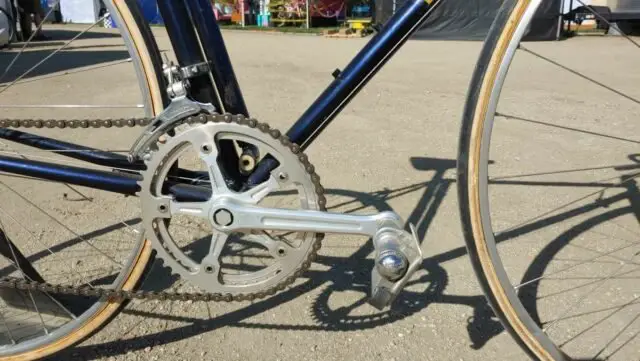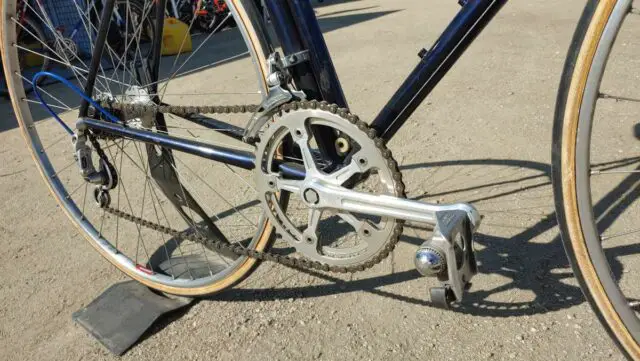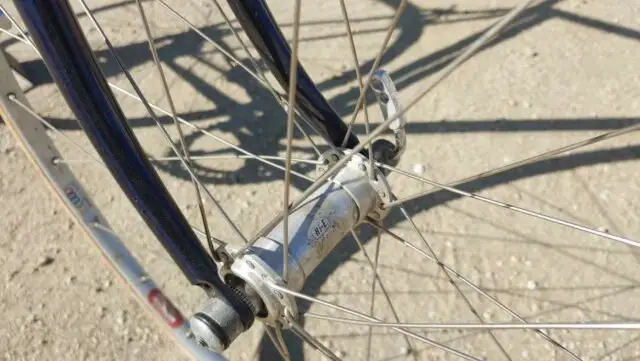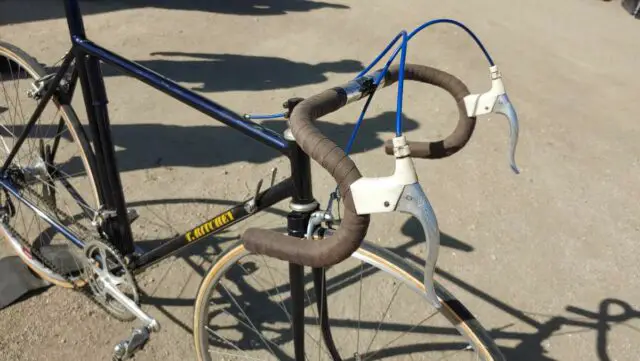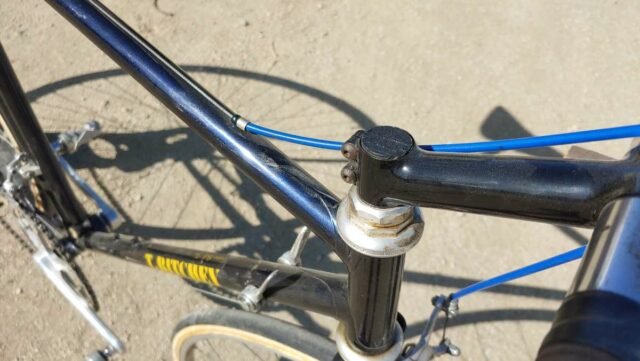 Support Gravel Cyclist:
Buy Me a Coffee – https://www.buymeacoffee.com/gravelcyclist
OR
Patreon – https://www.patreon.com/gravelcyclist
Links of Interest:
Don't forget to Like the Gravel Cyclist Facebook page, follow G.C. on Instagram, and subscribe to our Youtube Channel. We are also on Twitter!