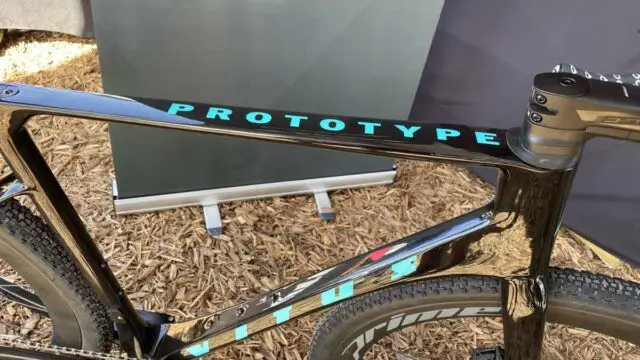 "Vitus believe in what's real. Our bikes aren't meant to be hung on walls, they're meant to be ridden. And we don't believe anyone needs to dress in co-ordinated kit to ride them. Because we're not here to judge. It's okay by us if your chain isn't always shiny and you sometimes put your bike away dirty." – Vitus Bikes
Video from Sea Otter 2022
Alternative Video Link for those reading via email subscription.
Continued from Above:
VITUS SUBSTANCE VRS-1 GRAVEL BIKE APEX
"The Vitus Substance loads your ride with freedom and choice. It expands your world, opening up new possibilities to ride and explore where otherwise you might not have looked. Unshackled from the same old routes, each ride reveals new ways ahead, like a fresh map – that bridleway to who-knows-where, the gravel track through the woods or the rougher shortcut that you know is quicker but that other bikes couldn't handle."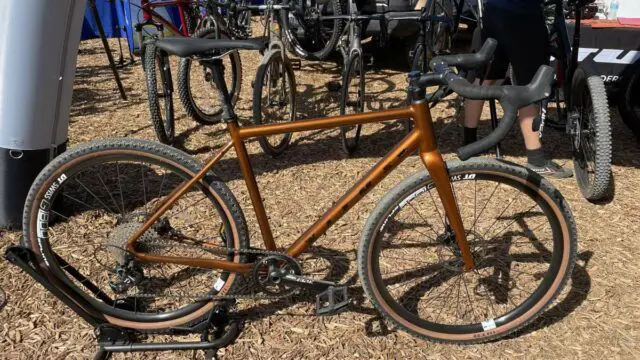 "Whether embarking on a far-flung bikepacking adventure or simply staying light for a mixed-terrain local loop, the Substance VRS-1 with SRAM Apex components is capable of adapting to suit your ride. At its core, a double-butted aluminium frame and carbon fork are tuned for comfort on long days and across varied surfaces, aided by big volume tyres that soften the bumps and add traction over rutted or loose tracks."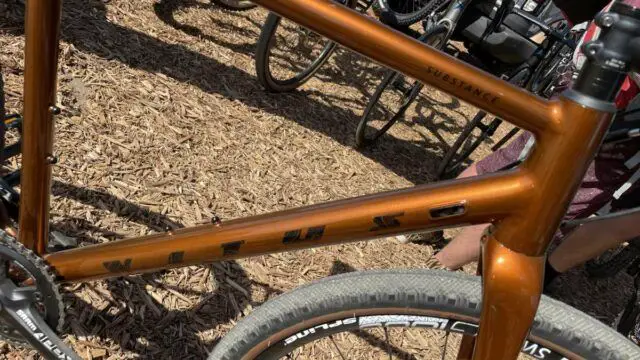 "With compatibility for 1X or 2X drivetrains and either 700c or 650b wheels, you can really fine-tune the setup to best fit where you are riding. And if ultra-racing or multi-day expeditions are your thing, the frame has mounts for luggage, waterbottles and mudguards. For those remote rides where water, food and spares might be hard to come by, you can always load up with whatever you need to reach the next supply point."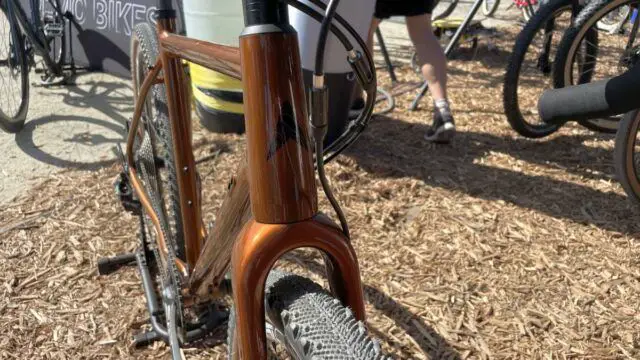 "This isn't simply about the same cliches of getting off the beaten track or going in search of the road less travelled, because the Substance is more than a gravel or adventure bike. It broadens your horizons, delivering richer experiences and powerful lasting memories. It's a bike that enables you to do more. It's a bike that gives you options. The Substance empowers a new mindset, one that entices you to break away from routine and to ride where you want to ride, unrestricted."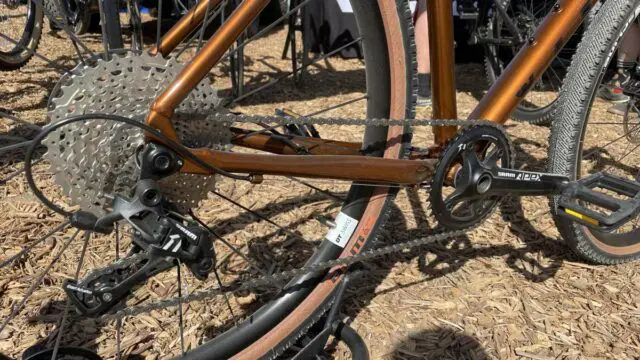 Features:
Double Butted aluminium frame with internal cable routing
Adventure mounts for bottles and luggage
SRAM Apex 1×11 speed groupset
DT Swiss G 1800 Spline 650b wheelset
WTB Venture TCS Road Plus 700x40c tubeless ready tyres
16 degree flared handlebar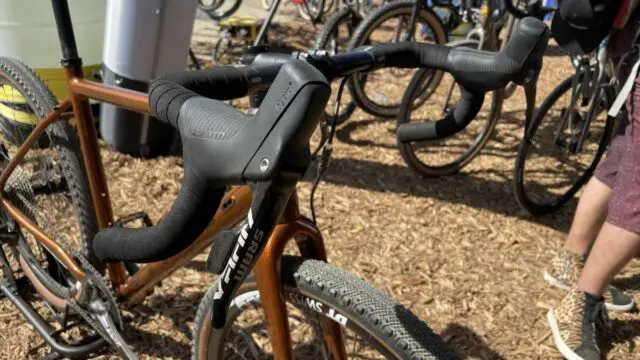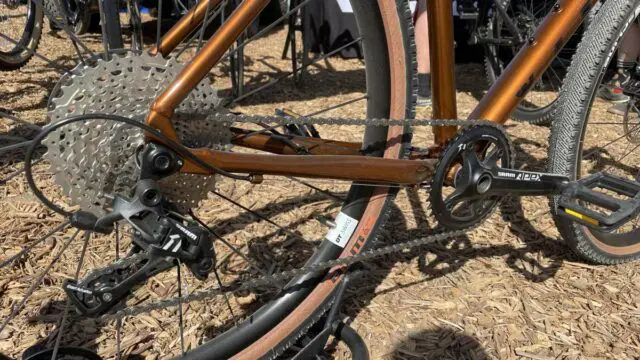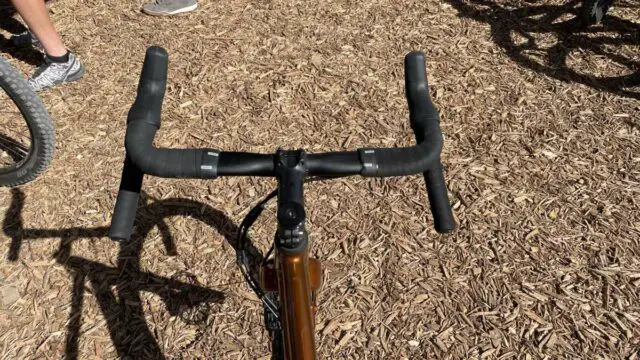 Vitus Allroad Prototype
Due for release sometime later in 2023, it is best to consult the video linked above for information currently available on this bike.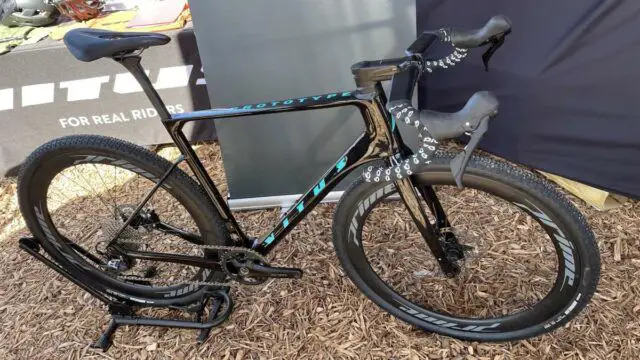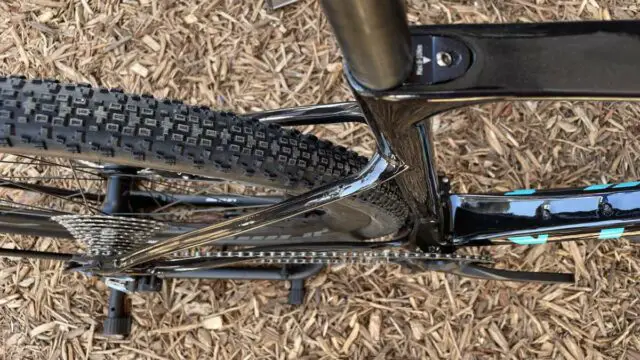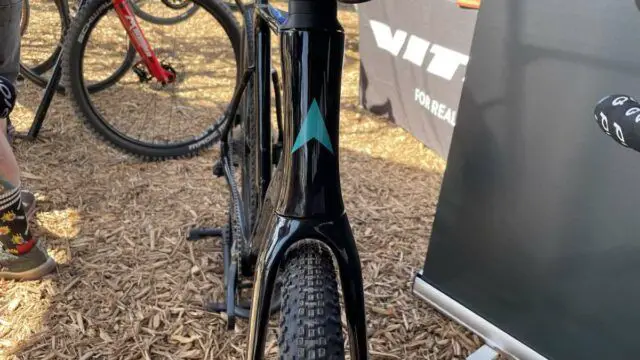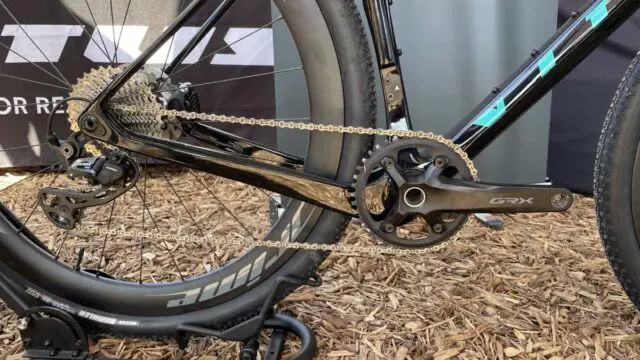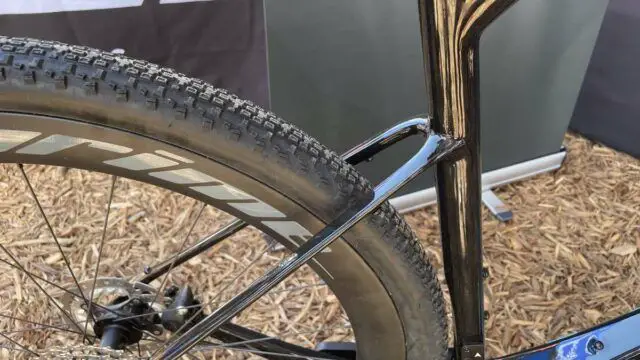 Support Gravel Cyclist:
Buy Me a Coffee – https://www.buymeacoffee.com/gravelcyclist
OR
Patreon – https://www.patreon.com/gravelcyclist
Links of Interest:
Don't forget to Like the Gravel Cyclist Facebook page, follow G.C. on Instagram, and subscribe to our Youtube Channel. We are also on Twitter!