"Jeremy has been building custom bikes since 1992. He started Sycip Designs with his brother Jay over 20 years ago. Their love for the sport and culture of bike riding lead them to create one of a kind, custom bikes that are known world wide for their quality, creativity and craftsmanship. In 2008 Jay was forced to resign due to over eating company profits. He is now at Chris King Components and enjoys the Portland life and their in-house chef." – Sycip Bicycles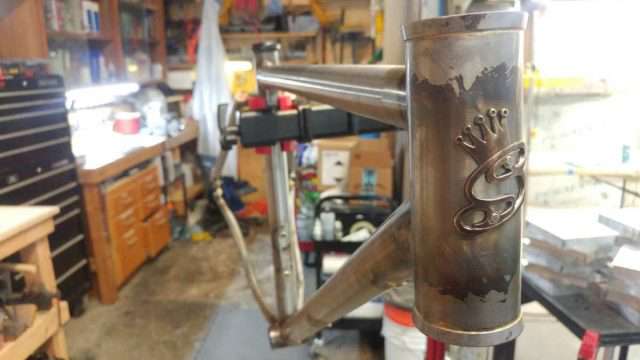 In this video, Gainesville, Florida artist, Mr Ted Lincoln, talks about the Sycip Cycles gravel bike he has been commissioned to paint for the 2019 NAHBS (North American Handbuilt Bicycle Show) in Sacramento, California. Be sure to subscribe to the channel for coverage of 2019 NAHBS and to see how this bike turns out!
SyCip Cycles – Ted Lincoln Art
Don't forget to Like the Gravel Cyclist Facebook page, follow G.C. on Instagram and subscribe to our Youtube Channel. We are also on Twitter!