"Jena is a new carbon gravel bike, designed to give you more freedom of choice when you go out for a ride. Jena was designed to satisfy any of your needs, whether it is performance on dirt roads and single track, or adventure, exploration, and bikepacking." – Wilier Triestina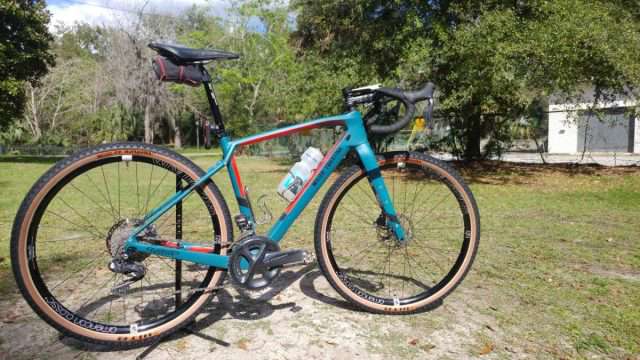 JOM of the Gravel Cyclist crew has been riding the Wilier Triestina Jena Gravel bike for the past several weeks. The bike has appeared at two Florida-based events, the 2019 Tour of the Quilt Country and the Doc Hollywood Invitational, along with many training miles on his local, and not so local gravel roads.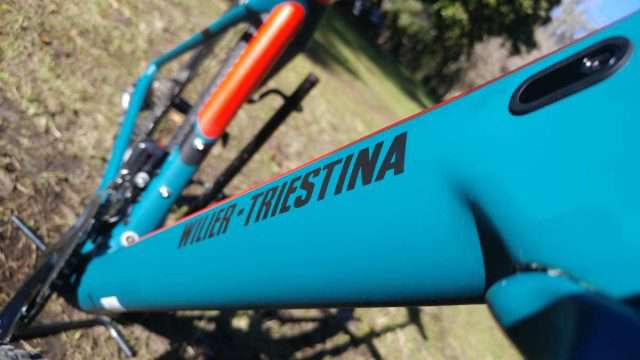 Featuring modern equipment such as Shimano's Ultegra Di2 electronic shifting system, tapered carbon fork, hydraulic disc brakes and thru-axles for 12mm x 100mm front and 142 x 12mm rear, the Wilier Triestina Jena has a solid build kit.
How did JOM like the Wilier Triestina Jena? How about riding it with 650b or 700c wheels? JOM covers these topics and more in the review video.
Check out the Wilier Triestina Jena and more by visiting Wilier Triestina.
Many thanks to Graham and K-Dogg for some of the video contributions in this review.
Don't forget to Like the Gravel Cyclist Facebook page, follow G.C. on Instagram and subscribe to our Youtube Channel. We are also on Twitter!