"Since 1981 we've designed and built a lot of bikes, we've pedaled countless miles and have happily welcomed many owners into the Moots family. At Moots riding has always been a way of life and it's our livelihood so rest assured we're committed to handcrafting bikes and components for many years to come." – Moots.com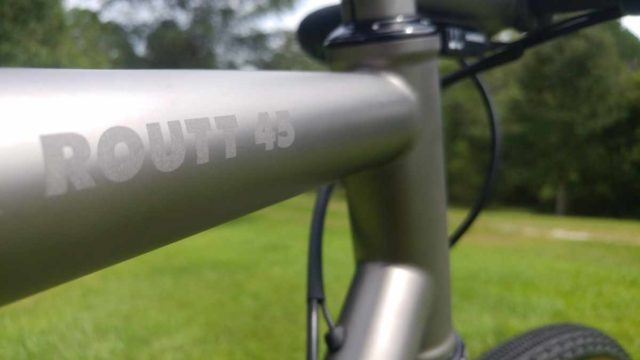 "The ROUTT 45 is a workhorse gravel machine that's aimed for adventure and versatility from tackling fast paced lunch rides to multi-day bike packing outings on ornery backwoods roads and trails. Adding to the legacy of the ROUTT 45, we have updated it with a few refinements for 2019."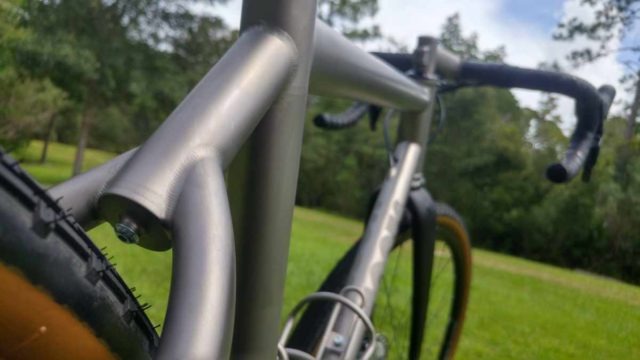 "Shortened stays give the ROUTT 45 increased snappiness for climbing and cornering agility, while retaining the stable handling and comfort of the original Routt 45. Optimized for 700 x 30-45mm tires, with a maximum tire size of 700 x 45mm. Clearance with compact double chainrings, or up to 42 tooth clearance with one by drivetrains. Additionally, we added a 3rd water bottle location as stock, so you can go further between watering holes."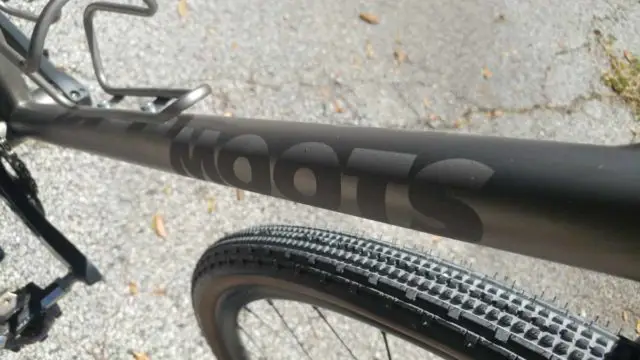 In this brief video, JOM of Gravel Cyclist unboxes the Moots Routt 45 and runs through some of the frame's key features, including the component group and wheels. Apologies in advance for a few focus issues / audio glitches. Review coming later.
Note: The overlay links for Wickwerks & Astral Cycling are incorrect in the video, see the correct links below (sorry).
Other links of interest:
Thanks for watching!
Don't forget to Like the Gravel Cyclist Facebook page, follow G.C. on Instagram and subscribe to our Youtube Channel. We are also on Twitter!