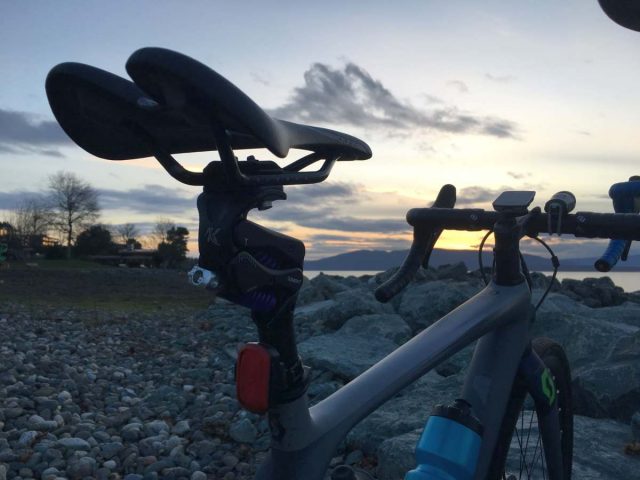 "Effective isolation from vibrations, impacts, and body movement provides more comfort and less fatigue. With the Kinekt Post, you can stay in your saddle over more terrain with improved traction and better control. Stable connections optimize comfort and performance while enhancing your riding experience."

"Kinekt Post is engineered to be infinitely tunable to fit your riding style and its patented design utilizes vertical travel and a non-damped mechanism that maximizes performance and comfort of any body on any bike."
"Infinitely Tunable – By selecting the proper springs for your weight and riding style, then fine tuning the spring tension in the Kinekt Post you are able to create a stable, efficient and comfortable platform that suits you perfectly."
"Vertical Travel – Kinekt Post's design allows near vertical travel which allows the bike to move minimally and more freely under the stable rider, maintaining a much more consistent and controllable connection with both the bike and terrain."
"Non-Damped – Damping and friction equal energy loss and results in more transmission of movement to the body. Our patented Isolation System utilizes a combination of low friction movement, spring rate and spring force to eliminate both vibration and bounce without scrubbing power through damping."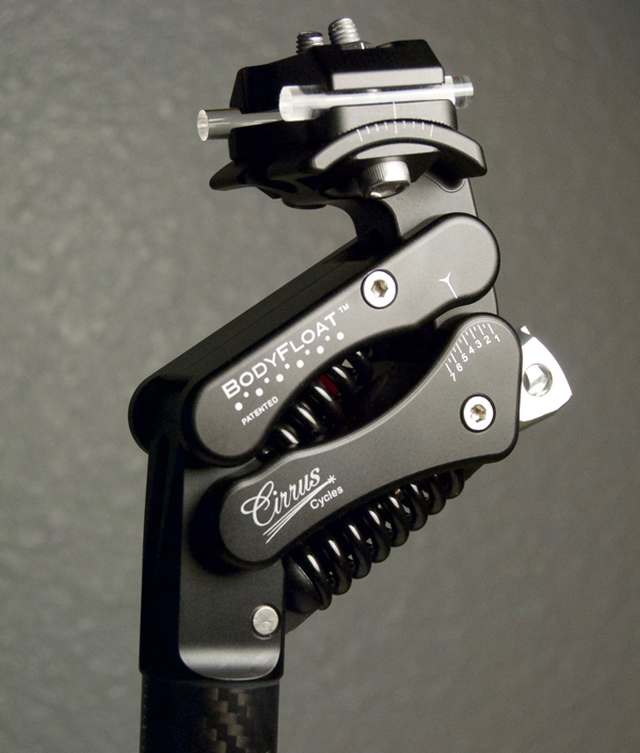 Cirrus Cycles claims the Kinekt Post weighs approximately 250 grams more than a regular, rigid seatpost. If you're looking to give a little cush for your tush, 250 grams isn't that much, especially on a loaded down gravel bike or bikepacking machine.
Sample Weights, per Cirrus Cycles: CF 27.2/330=453g; CF 27.2/380=468g; AL 27.2/350=515g; AL 31.6/350=518g; AL 31.6/420=555g
Regardless of post material, the Kinekt post has a setback of about 24mm – 28mm, depending on the spring tension setting. According to the company's website, zero setback and additional setback options are in the works.
The Kinekt post has between 0 to 35mm of travel, which is tunable, based on spring rate and tension.
Brief Video Demonstration
For further information on this product, please click through to the company link at the bottom of this page.