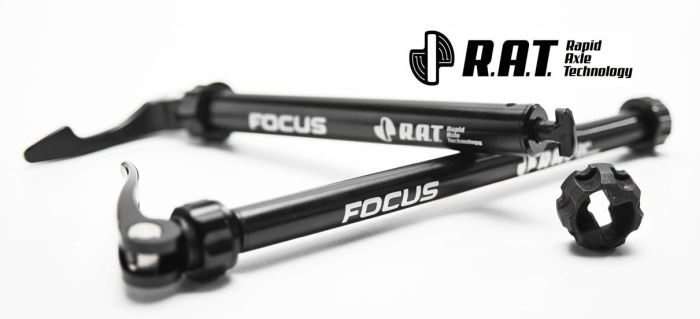 Nowadays, thru-axles are the norm on most new gravel bikes, and at the level of professional road racing in the WorldTour, the technology is slowing inching its way in. But thru-axles aren't always noted for their speed of a wheel change. Speed isn't so important in gravel cycling and racing, but in road racing, speed is a must-have.
In 2014, Focus Bikes developed R.A.T. (Rapid Axle Technology), a new way of thinking about thru-axles.
"Thru axles increase stability and stiffness, but usually also take more time to change the wheel. Not so with FOCUS. The specially designed Rapid Axle Technology is the fastest wheel-change system; much more so than even traditional quick-release levers."
"With FOCUS, there is a small T-pin at the end of the thru axle, which is pushed into a mount on the other side, so the axle only has to be rotated 90 degrees to close the quick-release lever. This technology received a Eurobike Award at Eurobike 2014."
Don't forget to Like the Gravel Cyclist Facebook page, follow G.C. on Instagram and subscribe to our Youtube Channel. We are also on Twitter!