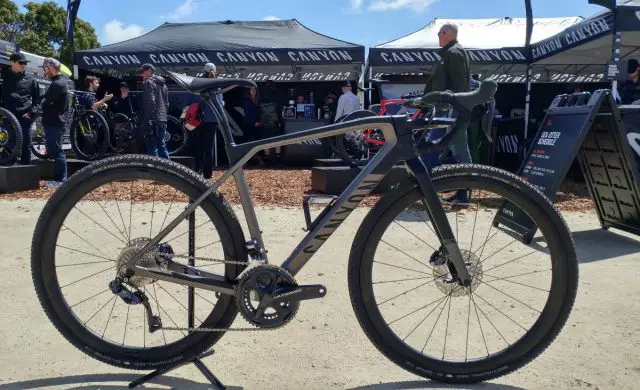 Arguably one of the most controversial gravel bikes on the market, the Canyon Grail is either loved – or hated. Within hours of the bike's announcement, the internet was covered in Grail related memes and a ton of publicity – good and bad. No matter your take on the bike, the Canyon Grail is a marketing department's dream! JOM of the Gravel Cyclist crew caught up with Devon, Canyon's Director of Marketing, to get the inside scoop on the Canyon Grail.
Thanks for watching!
Don't forget to Like the Gravel Cyclist Facebook page, follow G.C. on Instagram and subscribe to our Youtube Channel. We are also on Twitter!
Canyon Grail Gravel Bike Photos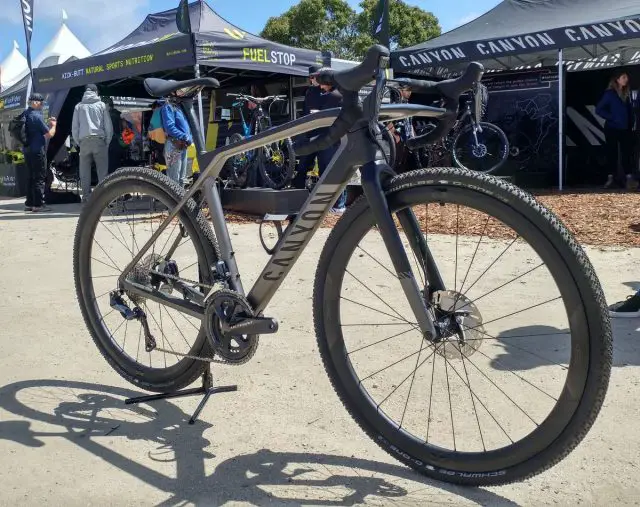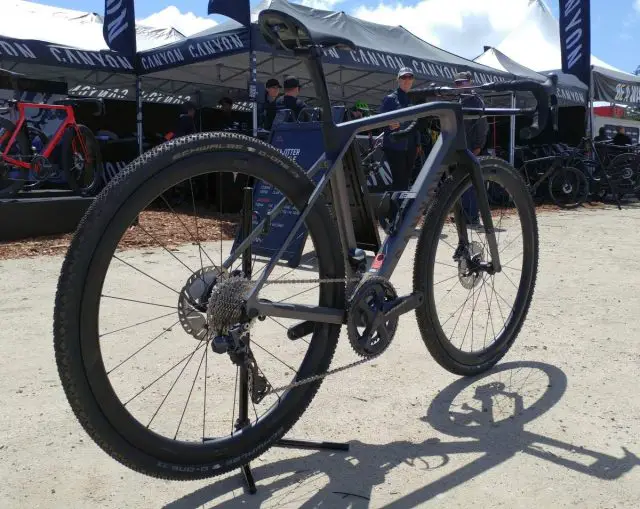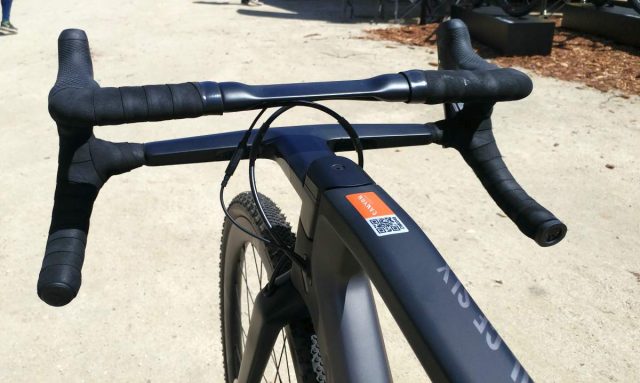 Above, the Canyon Hover handlebar. You're going to love it. Or hate it.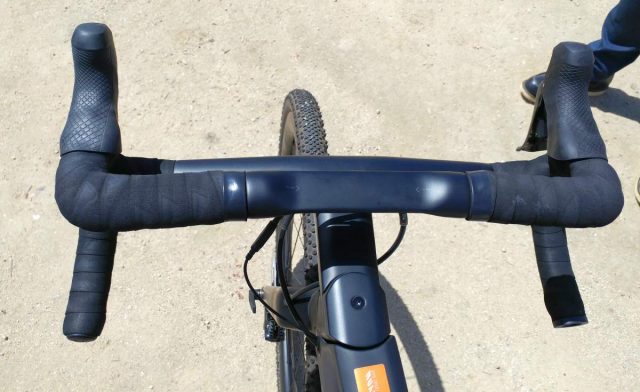 In person, the Hover handlebar looks sharp, but definitely isn't for everyone.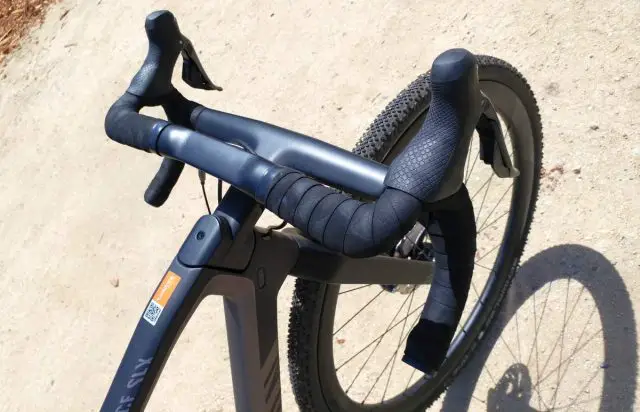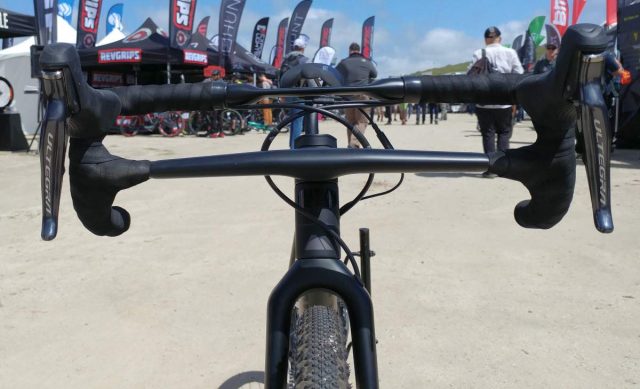 Canyon has a history of producing clean and aerodynamic road bikes, with cables well hidden from the wind. The Grail isn't so clean aerodynamically looking head on, and one has to wonder if they'll clean up this area of the bike in a future release?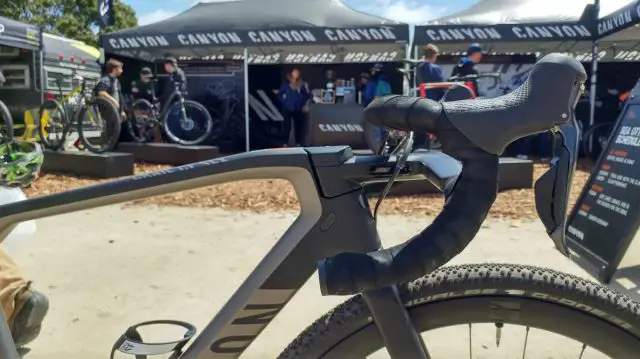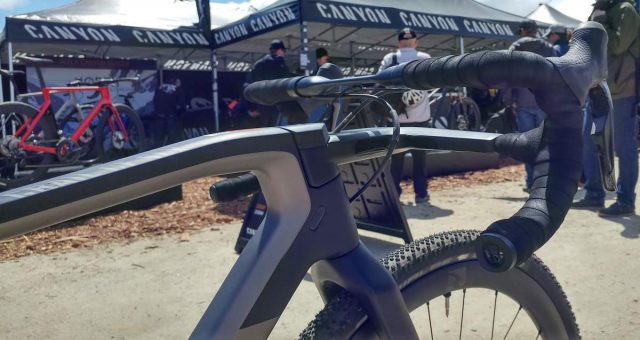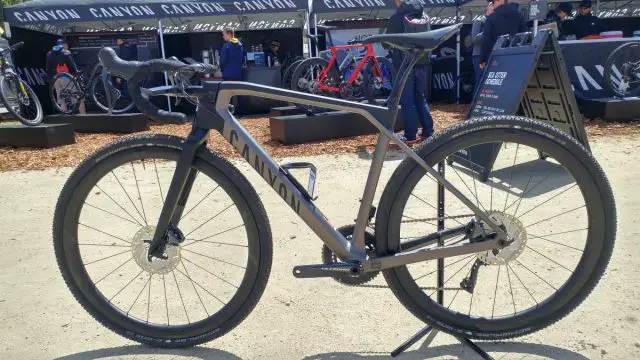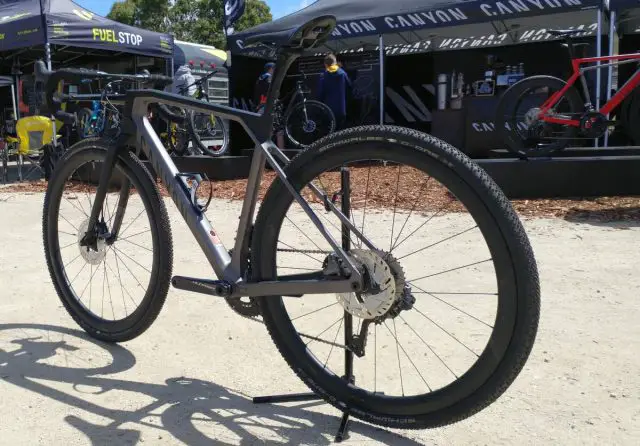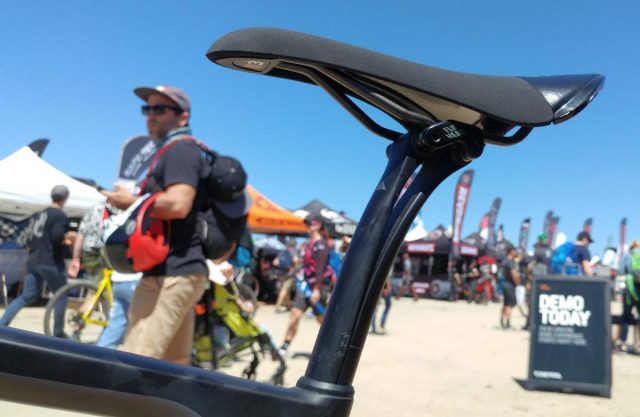 This variant of the Canyon Grail features the company's VCLS 2.0 carbon leaf spring seatpost.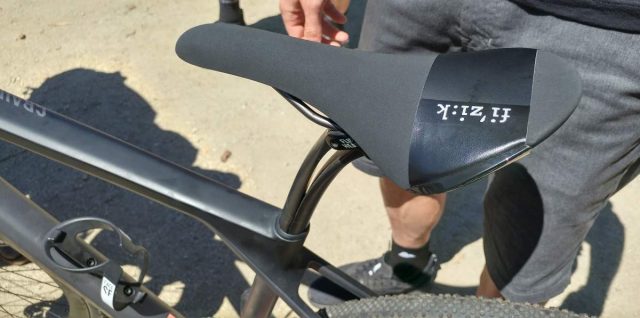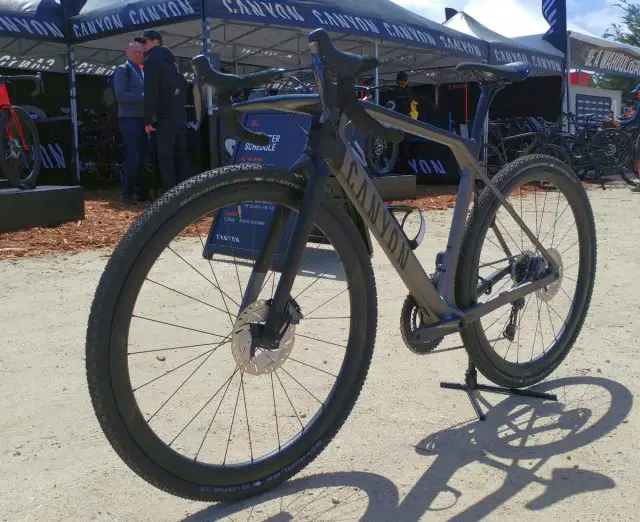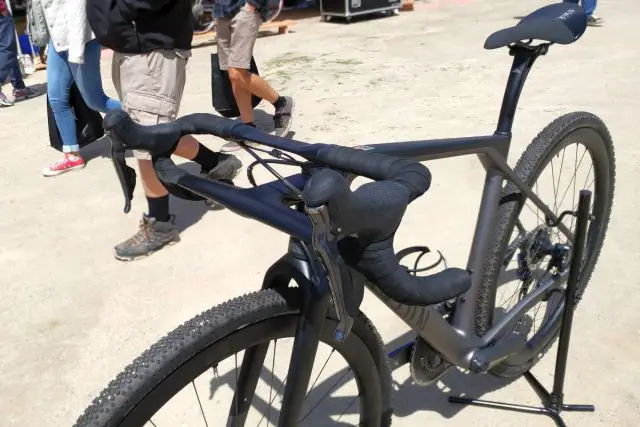 Watch this space. We hope to procure a Canyon Grail for a long-term review in the near future!