"I grew up on a bike. Doing everything from delivering newspapers, to going to friends houses, to building jumps and trails in the woods to play on. It was how I got to work in my high school years. I remember challenging myself all the time trying to get to a previous destination quicker than the time before. After college I discovered mountain biking through some motocross friends. At that point I quickly realized this was something I wanted to do a lot of, and I did. I found a real hobby, passion, that I still get the same feelings from I got on day one." – Jay Petervary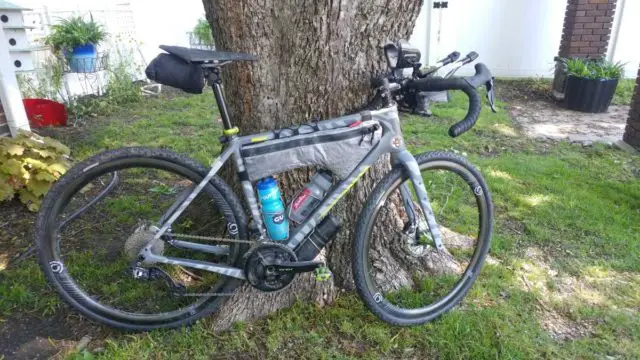 Jay is one of the best-known endurance cyclists in the world. Earlier this year he won the inaugural Silk Road in Kyrgyzstan. His most recent accomplishment is first and fastest at the 2019 DKXL in Emporia, Kansas, riding the Di2 variant of Shimano's new gravel-specific groupset, GRX.
In this video, Jay gives us his impressions of the new groupset.
Cover Photo by Linda Guerrette Photography – https://www.lindaguerrettephotography.com/
Don't forget to Like the Gravel Cyclist Facebook page, follow G.C. on Instagram and subscribe to our Youtube Channel. We are also on Twitter!