Friday, October 28, 2016, marked the 5th running of the grueling Taiwan KOM Challenge, beginning in Haulien, Taiwan. Organized by the Taiwan Tourism Bureau, this race is one for the climbers – 105 kilometers / 65 miles in length, with the first 19 kilometers (11.8 miles) reasonably flat and held under race neutral. Once race neutral is over, the fun begins steadily – at first.
This wasn't a gravel event, but one I was invited to attend and cover on behalf of our friends at BikeRumor.com – scaling a mountain that begins at sea level with the summit at 3,275 metres / 10,700 feet is a challenge for anyone. I knocked out Dirty Kanza 200 this year, so I figured, I could probably bluff my way up a long mountain climb even though I reside in Florida most of the year

You can read Part One, Part Two and Part Three of my reports over at BikeRumor. The final part is this video I produced for the event.
Please enjoy the 2016 Taiwan KOM Challenge in the beauty of High Definition.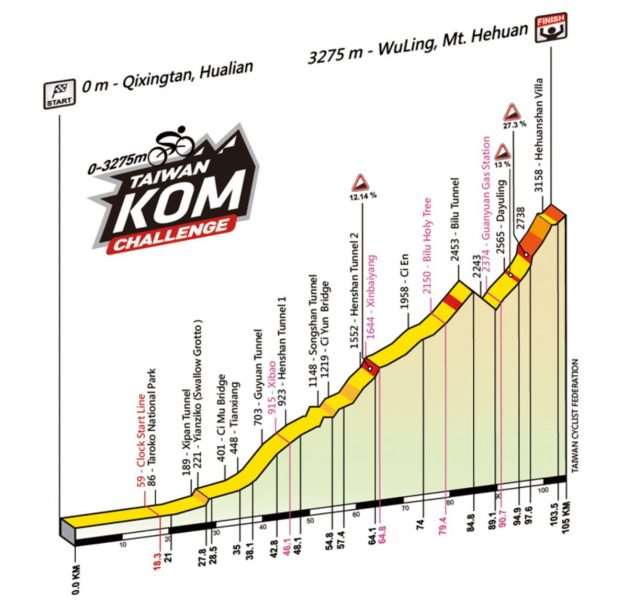 Thanks for watching!
Don't forget to Like the Gravel Cyclist Facebook page, follow G.C. on Instagram and subscribe to our Youtube Channel. We are also on Twitter!