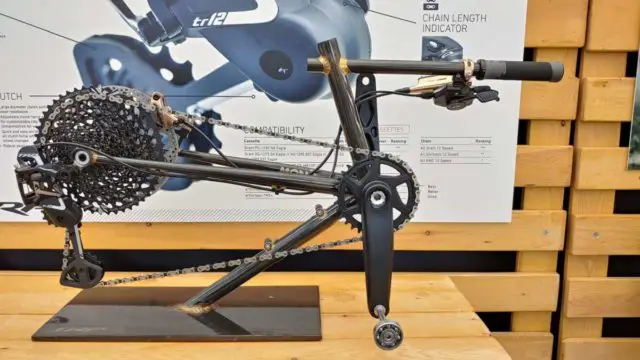 TRP Cycling
"TRP was founded on the idea of building the highest quality braking systems available in the bicycle industry. TRP Brakes are designed for superior levels of performance and durability achieved through the use of advanced production techniques, accurate processing and meticulous quality control. By using exotic materials such as Carbon Fiber, Titanium and TT6 Aluminum, TRP brakes set a new industry standard for lightweight and precise control. TRP brakes are extensively tested for reliability and safety on and off-road, and in the laboratory – by a company with more than 20 years experience designing and manufacturing bicycle brake systems." – https://trpcycling.com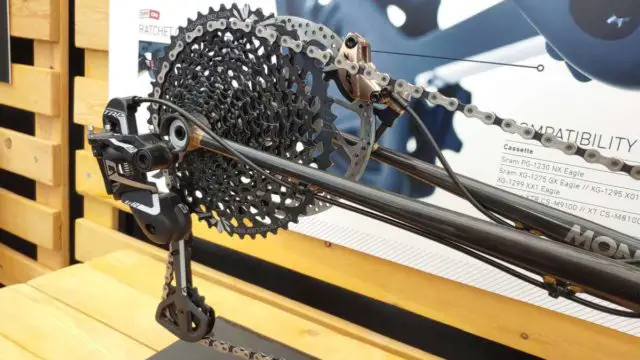 TRP TR12 Rear Derailleur
"The new TR12 rear derailleur is able to provide a quiet and accurate ride over the roughest trails. The key feature to this pursuit is the Hall Lock. During the Race season, lead mechanic for Intense Factory Racing, John Hall, noticed excessive movement around the b-knuckle when riding over rough rock gardens and in tracked out corners. This was leading to more chain skipping and slapping creating possible variances in shifting. This inspired John's idea to lock the B-knuckle to the bike's derailleur hanger. TRP engineers worked closely with Hall to create this feature, The Hall Lock."
Video: TRP TR12 Derailleur & Shifter, Dynaplug, and Floyd!
Continued from Above:
TRP TR12 Shifter (Flat Bar)
"Ergonomics are key to Aaron Gwin, which is why he wanted something a little different. As a result, TRP engineers looked at the cable release lever's ergonomics and devised a system to move it in a linear path to mimic the motion of a rider's thumb, rather than rotating it away. This unique positioning allows for a more consistent contact patch providing overall better grip and shifting performance when the trail gets rowdy."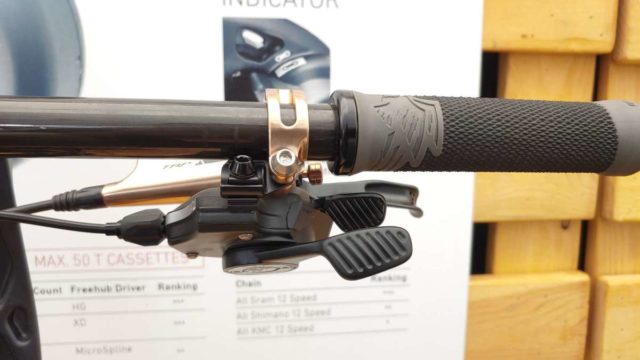 Archer DBR Remote Shifter (Drop Bar option for TR12) – Not Shown
"Fully integrated with the TRP Hylex RS Brakes for amazing ergonomics and a super clean look. The DBR Remote connects wirelessly to your D1x Trail shifter for high-performance electronic shifting to any rear derailleur. Get smooth, precise shifting no matter what you ride." – https://archercomponents.com
Note: This is the DBR Remote ONLY. You need a D1x Trail shifter to make this work.
Dynaplug
"Founded in 1991, Dynaplug® was designed as an easy-to-use solution for DIY tubeless tire repair. In fact, this DIY solution will make fast, permanent repairs on 98% of all tubeless punctures. It doesn't require any reaming, chemicals, adhesive or waiting time. Simply remove the puncture object and insert the repair plug." – https://dynaplug.com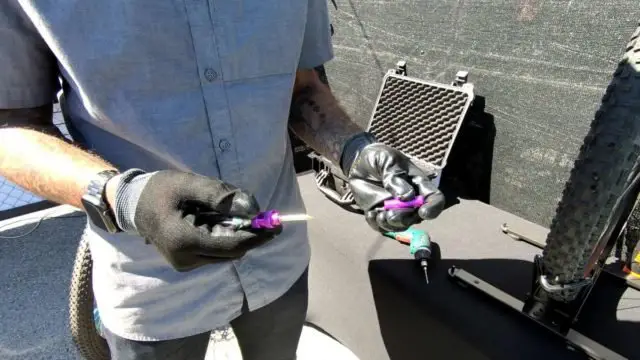 Dynaplug Air (as demonstrated in the video above)
"Dynaplug® Air is the only tool of its kind in the world. Plug your tubeless bicycle tire and air it up with CO2 at the same time!"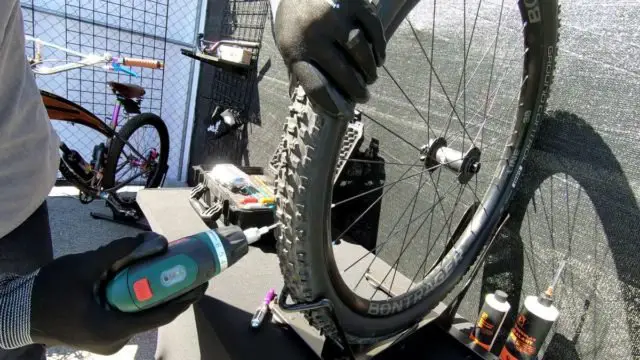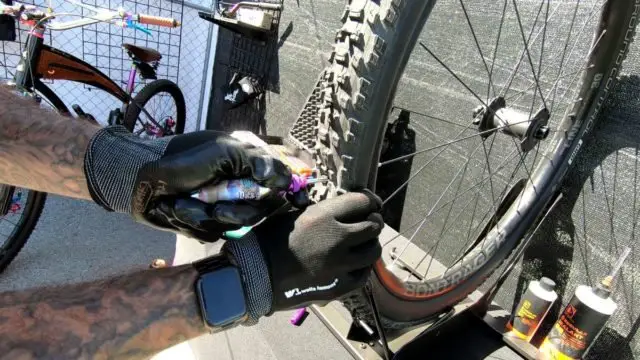 Bonus appearance by Floyd, founder of Floyds of Leadville – https://floydsofleadville.com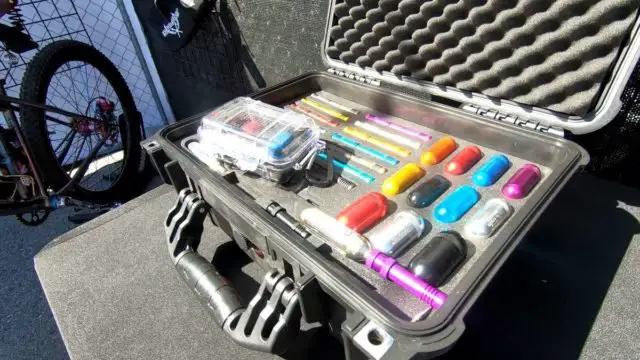 Support Gravel Cyclist:
Buy Me a Coffee – https://www.buymeacoffee.com/gravelcyclist
OR
Patreon – https://www.patreon.com/gravelcyclist
Links of Interest:
Don't forget to Like the Gravel Cyclist Facebook page, follow G.C. on Instagram, and subscribe to our Youtube Channel. We are also on Twitter!