"Co-founders Frank Yohannan and Lou Rudolph hosted the inaugural Laguna Seca Challenge on April 6 & 7, 1991. There was a total of 350 athletes and 150 spectators. Today the event hosts over 9,600 athletes and 72,500 fans. In 1993 the event was renamed the Sea Otter Classic and is now universally regarded as the world's premier cycling festival." – Sea Otter Classic
The Sea Otter Classic also hosts the world's largest consumer bike exposition in North America. The Expo holds hundreds of vendors who display new products, distribute free samples, and offer great bargains. The four-day, action-packed festival includes racing across a variety of disciplines, non-competitive rides, bike demos and much more.
Rondo Ruut & HVRT
"The Ruut range was born from the need to have a REALLY versatile bike. One that would be comfortable enough for backpacking and long distance riding, but at the same time would retain a clearly sporty character. At Rondo we are all competitive guys – we ride fast, we race – but we don't need a bike for the CX Worlds."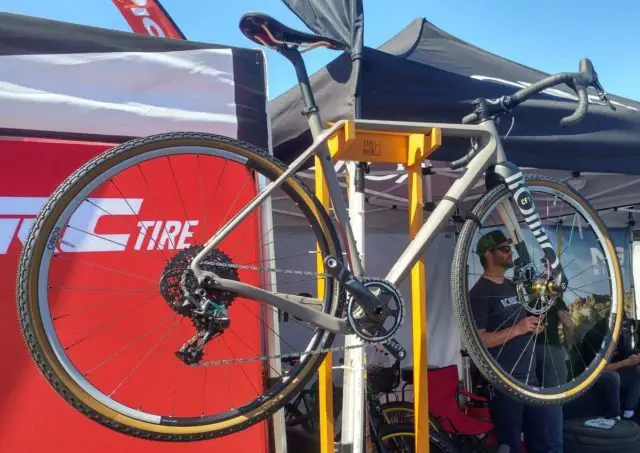 "What we want from a drop bar bike is to be able to go long, and go fast, especially on rough roads. So, after over two years of development, we came up with a tool that we believe is the ultimate solution for real-world riders."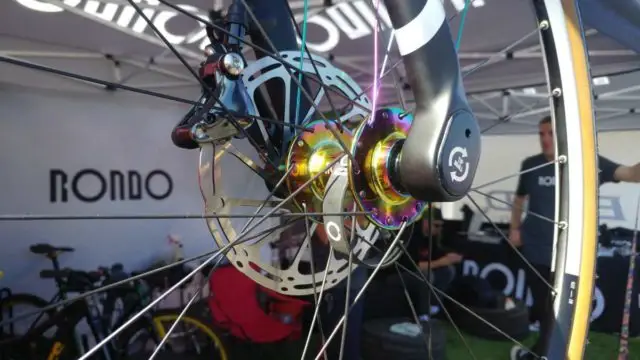 "Aero disc brake bikes have been stirring up the cycling world, but Rondo takes things not one, but two steps further. The HVRT is the world's first variable geometry, road-plus ready road bike. This is an all-out race bike, first and foremost. Don't let its additional features throw you off track. No compromises have been made in this area. It's responsive and aggressive. However, we built in some unique solutions that will make this bike your best everyday companion."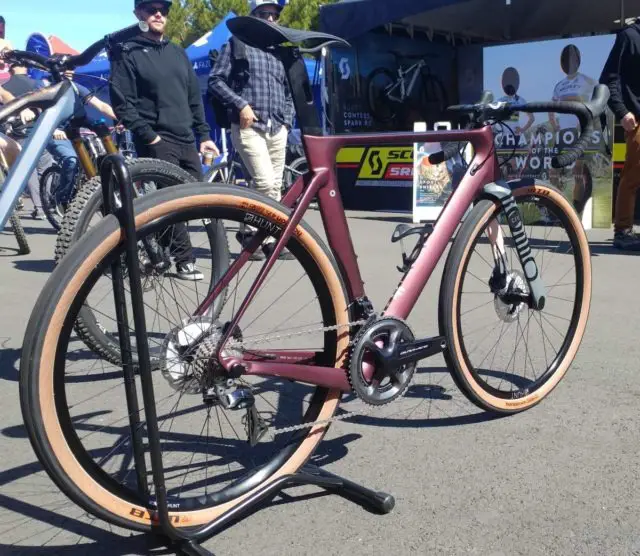 "First of all the HVRT offers the option to use big volume 700c rubber, or even mount massive road plus tires on 650b hoops, ultimately transforming the HVRT into a road-plus pothole slayer. Secondly, thanks to the unique Twintip fork you can change your riding position and adjust the steering character of the bike. The first setting with steeper angles, smaller trail, and a lower front will be the choice for racing. The alternative fork setting, that fits big tires and / or fenders, with slightly slacker angles is ideal for harsh, long endurance rides."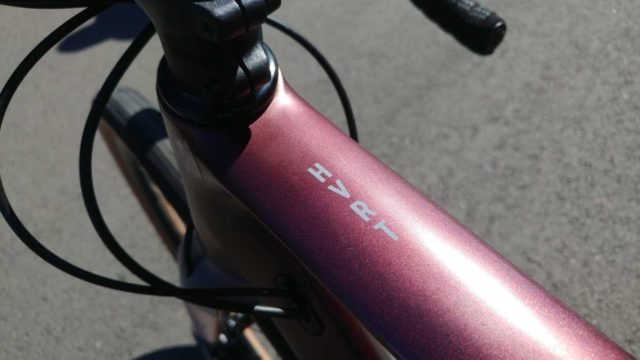 Tom of Rondo (Rondo is based in Poland) runs us through both bikes in great detail.
Buy in the USA at Mike's Bikes.
Don't forget to Like the Gravel Cyclist Facebook page, follow G.C. on Instagram and subscribe to our Youtube Channel. We are also on Twitter!