"Co-founders Frank Yohannan and Lou Rudolph hosted the inaugural Laguna Seca Challenge on April 6 & 7, 1991. There was a total of 350 athletes and 150 spectators. Today the event hosts over 9,600 athletes and 72,500 fans. In 1993 the event was renamed the Sea Otter Classic and is now universally regarded as the world's premier cycling festival." – Sea Otter Classic
The Sea Otter Classic also hosts the world's largest consumer bike exposition in North America. The Expo holds hundreds of vendors who display new products, distribute free samples, and offer great bargains. The four-day, action-packed festival includes racing across a variety of disciplines, non-competitive rides, bike demos and much more.
Moots Cycles Routt YBB & Routt RSL
"NEW for 2019, the ROUTT YBB joins the Moots gravel family line up. The bike incorporates the legendary Moots YBB 'softail' micro-suspension design, first pioneered on our mountain bikes in the 1990's and adapts it to create the ultimate gravel bike."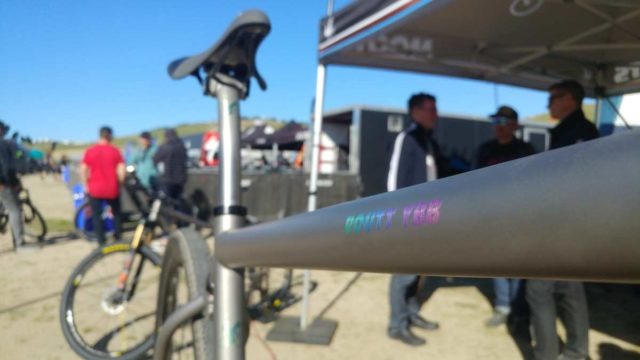 "The NEW ROUTT YBB is primarily designed for the cyclist looking for next-level compliance when tackling mixed-surface rides. It features just over 20mm of rear axle travel that takes the edge off backcountry road and trail chatter, to provide supremely smooth, confident, and pleasurable pedaling experiences."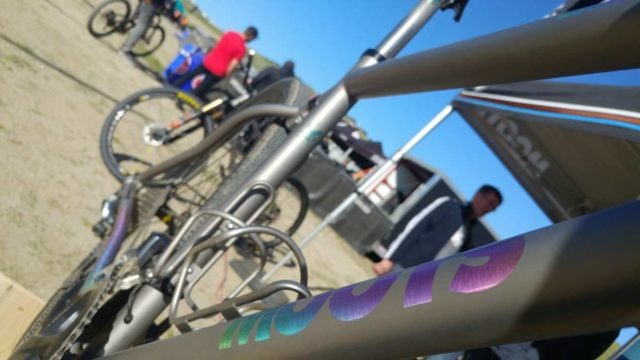 "The ROUTT 45 is a workhorse gravel machine that's aimed for adventure and versatility from tackling fast-paced lunch rides to multi-day bike packing outings on ornery backwoods roads and trails. Adding to the legacy of the ROUTT 45, we have UPDATED it with a few refinements for 2019."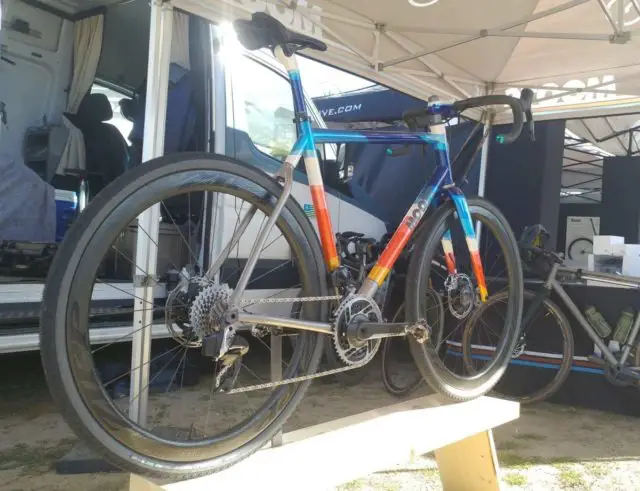 "Shortened stays give the ROUTT 45 increased snappiness for climbing and cornering agility while retaining the stable handling and comfort of the original Routt 45. Optimized for 700 x 30-45mm tires, with a maximum tire size of 700 x 45mm or 650 x 52mm tire clearance with compact double chainrings, or up to 42 tooth clearance with one by drivetrains."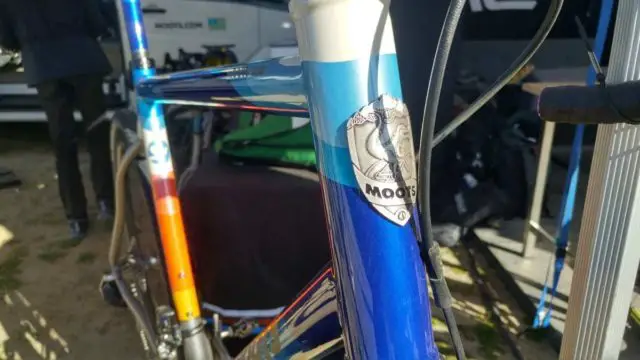 Jon Cariveau of Moots runs us through the features of both machines at the 2019 Sea Otter Classic.
Don't forget to Like the Gravel Cyclist Facebook page, follow G.C. on Instagram and subscribe to our Youtube Channel. We are also on Twitter!