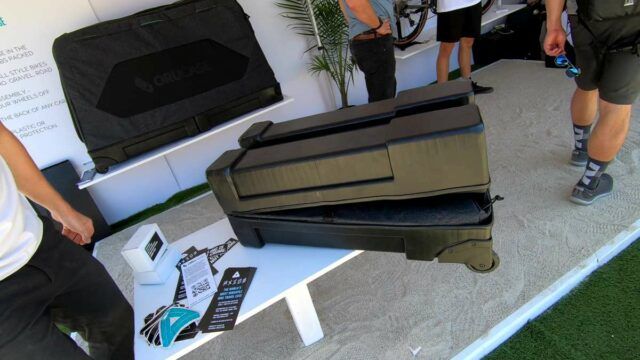 "Oru: おる to fold; to bend; to make (origami)" – Orucase
"We like to make stuff at Orucase. And it all started with trying to pack a bicycle into the smallest space possible. We were bike racers, down to our last bit of cash, trying to make it to the last race of the season to collect our season overall prize purses. But there were these massive bike fees standing in our way, if you've ever flown with a bike you're well aware of the potential costs associated with flying with a bike."
"So we bought some fabric, foam, and a thrift store sewing machine and got to work turning this flat piece of fabric into a 3 dimensional shape that we could pack our bikes into. We almost had to "fold" our bikes to get it to fit within the airline regulations. Our prototype worked, and soon other racers were asking about our cases, and Orucase was founded."
Video from Sea Otter 2022
Alternative Video Link for those reading via email subscription.
Continued from Above:
Axiom (new to market as at May 2022)
Lightest case in the world at under 50lbs packed (Orucase claim).
Accommodates all styles of bikes, trail, downhill, enduro, gravel road.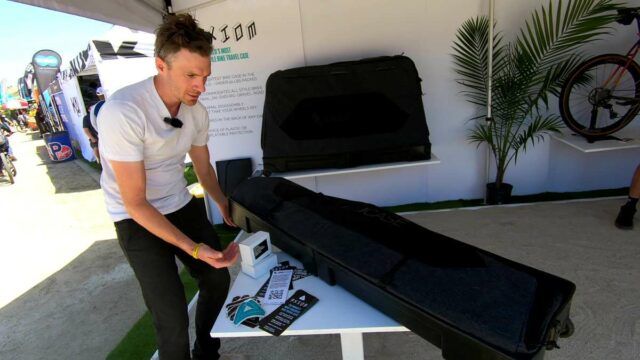 Minimal assembly, just take your wheels off.
Stores in the back of any car.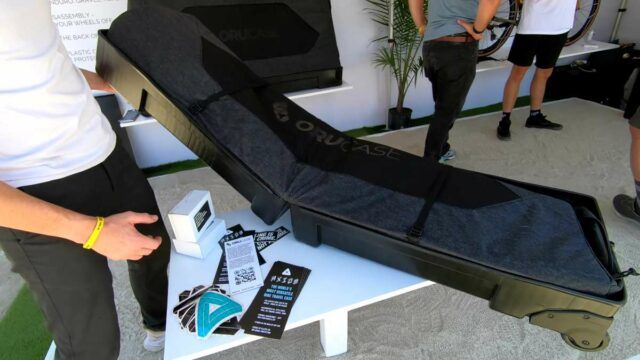 Choice of plastic or inflatable protection.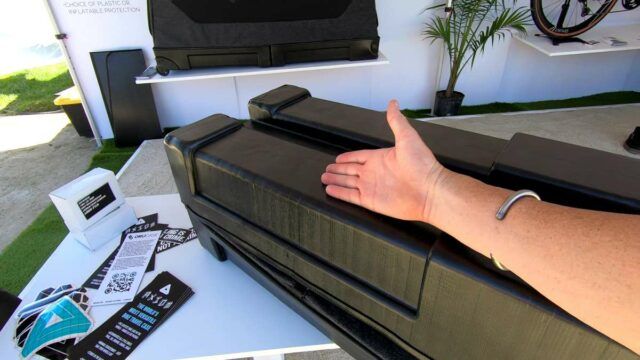 Support Gravel Cyclist:
Buy Me a Coffee – https://www.buymeacoffee.com/gravelcyclist
OR
Patreon – https://www.patreon.com/gravelcyclist
Links of Interest:
Don't forget to Like the Gravel Cyclist Facebook page, follow G.C. on Instagram, and subscribe to our Youtube Channel. We are also on Twitter!