NAHBS – North American Handmade Bicycle Show – Held in Sacramento, California from March 15 to 17, 2019, the show features builders from North America and beyond. The mission of the first annual NAHBS and every show thereafter is a simple one, showcase the talents and ideas among the best builders of handmade bicycles in the world.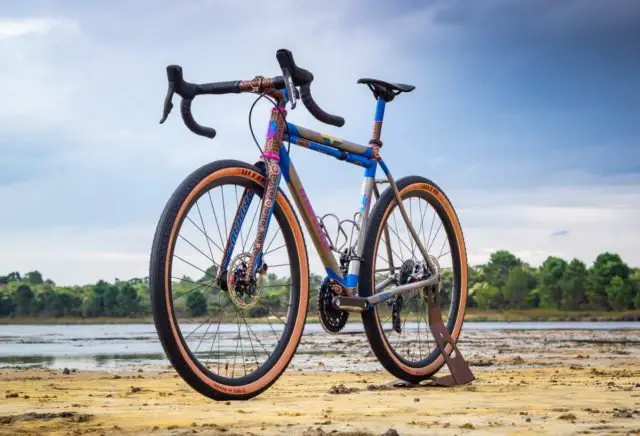 Mooro Cycles is an Australian brand, hand-crafted in Perth, Western Australia. The name Mooro is one of the indigenous names for the Perth region. This particular model, the company's all-road gravel bike is known as "Kwibidgi", which is the indigenous name of the Noongar people for "escape".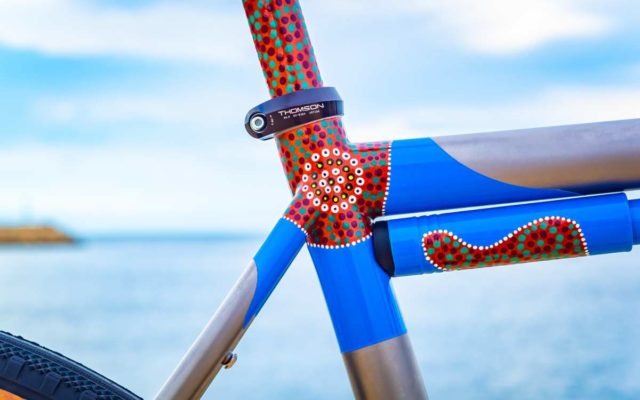 The paint on this bike is a combination of paint and anodizing and signifies where the owner lives – Blaine, Washington, USA, and the 20-year friendship he shares with Mooro founder, Chris Morgan. Rather than attempt to explain the paint, I have overlaid the build sheet towards the bottom of this post which explains the story.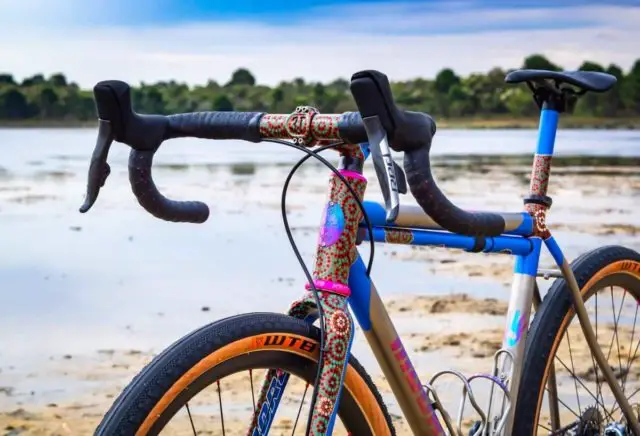 Other technical details – the bottom bracket shell is the T47 standard, and all cables are internalized, barring the rear brake housing, which exits behind the bottom bracket shell. The flat-mount printed dropouts were created with the help of Bastion Cycles of Australia and feature a serpent, the "Wagyl:, which is believed by the indigenous people to have created the land and waterways around Perth during the period of the Dreamtime. The Dreamtime is the aboriginal belief of the creation of this world as we know it.
There is more technical information contained in the video below.
Mooro Cycles "Kwibidgi" Video
Build Sheets and More Information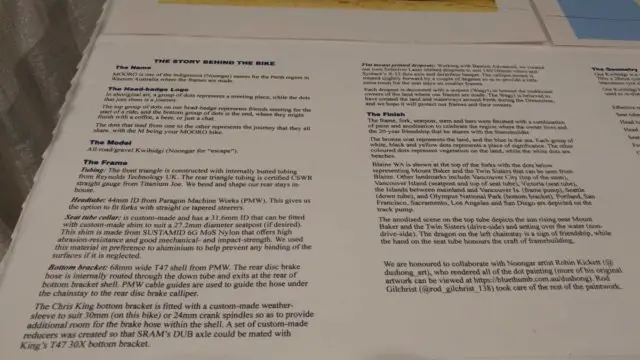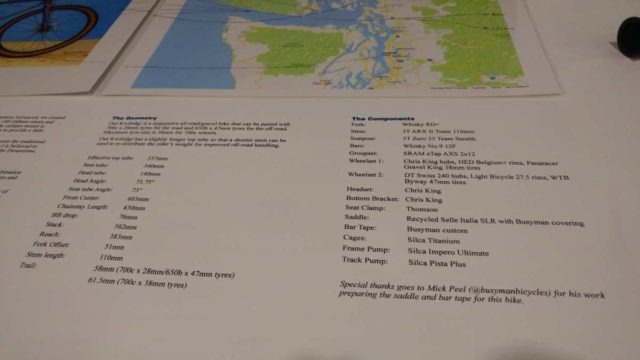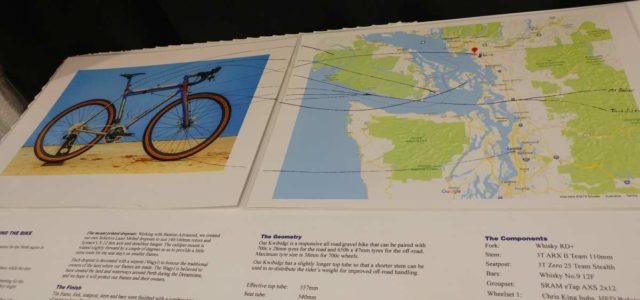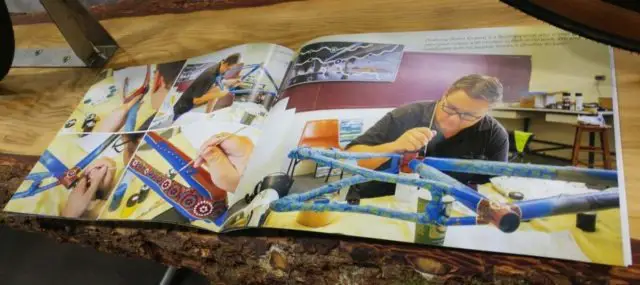 Additional Photos by Mooro Cycles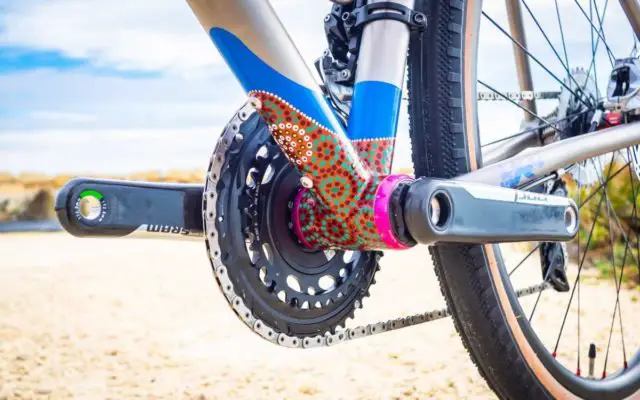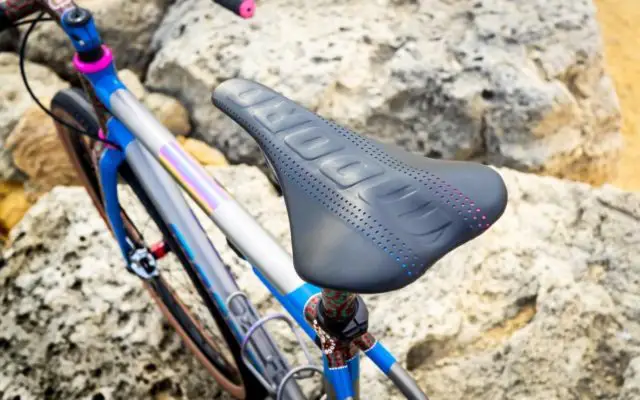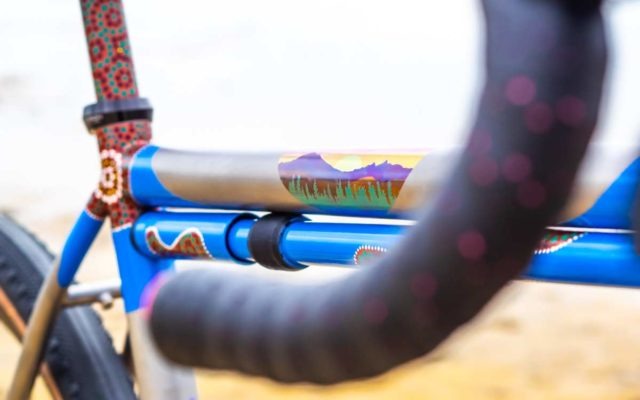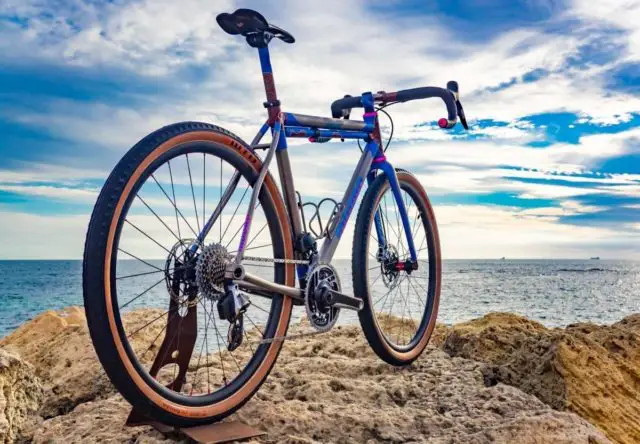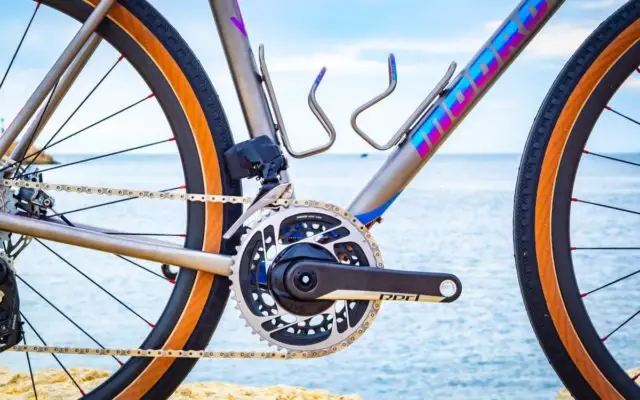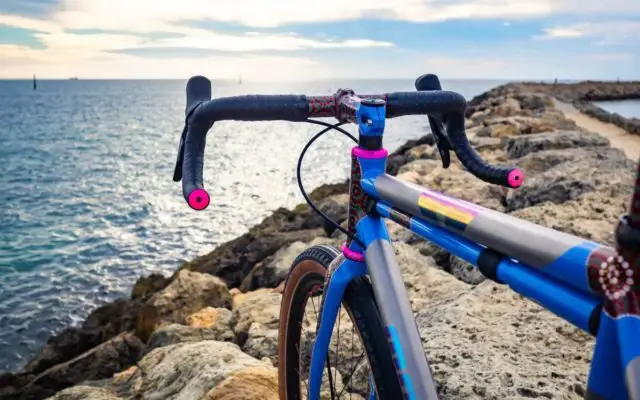 Don't forget to Like the Gravel Cyclist Facebook page, follow G.C. on Instagram and subscribe to our Youtube Channel. We are also on Twitter!