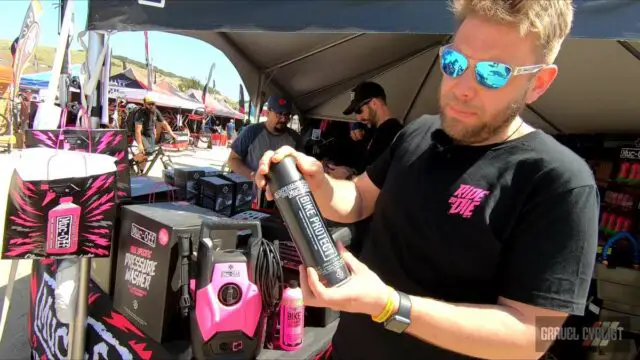 "At Muc-Off, we're really into being active. Whether it's on a mountain, trail or at the skate park, we just love to be outside and going big. We're obsessed with making the most innovative care and performance products around, so you and your toys can keep running smoothly and looking box fresh." – Muc Off
Video from Sea Otter 2022
Alternative Video Link for those reading via email subscription.
Continued from Above:
"So what's the story? It all started way back when Right Said Fred were too sexy for their shirts and Downhill wasn't even part of the World Cup. Yep, way back in 1991 Rex and Marilyn Trimnell got things started with X-Lite UK."
Muc-Off Bicycle Specific Pressure Washer
"Transforming the way you clean your bike, forever. Safe on those all-important bearings and surfaces. Check out our pressure washer range – built specifically for bikes and motorcycles!"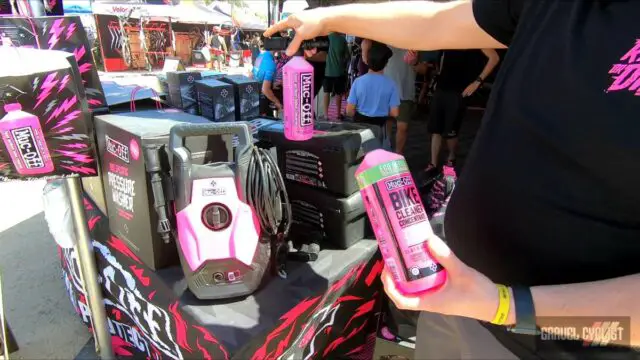 "Introducing the World's first pressure washer designed and built purely for cleaning both bicycles and motorcycles."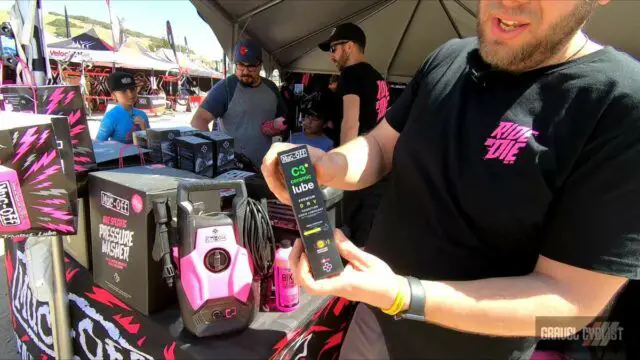 "The Muc-Off Pressure Washer Bicycle Bundle includes all you need to get your bike back to that factory fresh look while also looking out for those delicate bearings, surfaces and suspension parts. Our pressure washer bundle features three lances to cater for specific cleaning needs, as well as a Snow Foam Lance to transform your bottle of Nano Tech Bike Cleaner into the ultimate dirt destroying snow foam."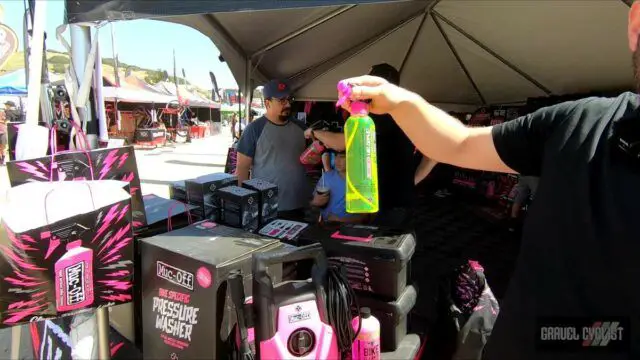 "A waterproof Dry Bag is also included, as well as a 1L bottle of Nano Tech Bike Cleaner – which can be attached to the snow foam lance. All you need is a power source and water supply and you'll be able to give your pride and joy the ultimate deep clean it deserves!"
Support Gravel Cyclist:
Buy Me a Coffee – https://www.buymeacoffee.com/gravelcyclist
OR
Patreon – https://www.patreon.com/gravelcyclist
Links of Interest:
Don't forget to Like the Gravel Cyclist Facebook page, follow G.C. on Instagram, and subscribe to our Youtube Channel. We are also on Twitter!