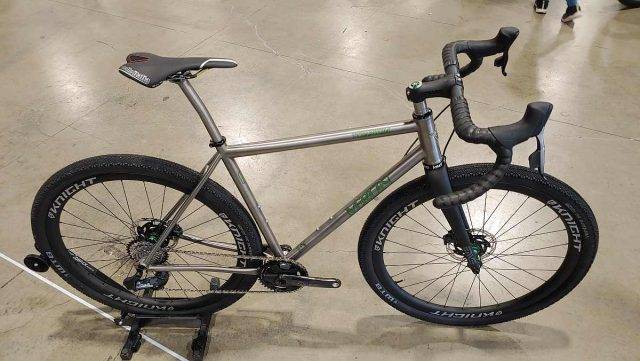 Welcome to the next video of our coverage from the 2022 Philly Bike Expo! Read more about the expo here – https://phillybikeexpo.com
Merlin Bikes
"For multiple decades, beginning in 1986, Merlin has been the standard by which custom titanium frames are judged. Beginning with MIT educated Gary Helfrich, Gwynn Jones, and Mike Augspurger in Massachusetts, and later with master framebuilder, Tom Kellogg, who carefully guided the frame's early development, Merlin has long been regarded as an iconic brand." – https://merlinbikes.com
Merlin Bikes Feature Video
Alternative Video Link for those reading via email subscription.
In this video, JOM Of the Gravel Cyclist crew is joined by Pete Olivetti for a run through of some of the outstanding titanium bicycles offered by Merlin Bikes.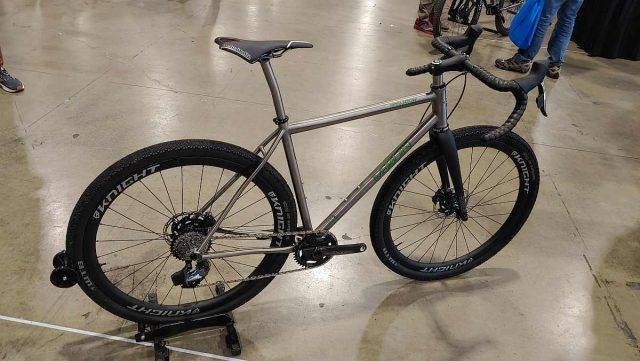 Continued from Above:
"Merlin has consistently elevated the art of Made in the USA domestic craftsmanship with custom, handmade titanium framebuilding. With tubing tolerances that exceed aerospace standards for precision and uniformity, Merlin's custom framebuilders take pride in their signature welds, blending strength and beauty with every pass. Hand polished for a luxurious finish, Merlin's are not only feather light, but also impervious to rust and corrosion, making them some of the most elegant, refined, and enduring bicycles on the market today."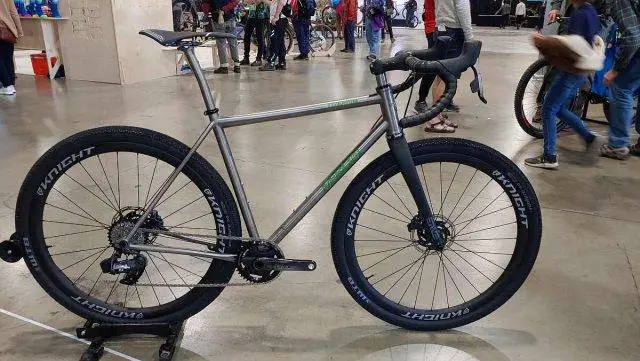 Sandstone Gravel
"As the name implies, the Merlin Sandstone is prepared to go the distance regardless of the terrain, be it loose sand, uneven dirt, or chipped stone. Meticulously crafted and tested in the harshest conditions, the Sandstone is race ready gravel bike that handles well on a variety of surfaces. With signature s-bend seatstays, oversized hand contoured s-bend chainstays, the Sandstone Gravel blends remarkable acceleration, superb climbing, precision descending and lasting comfort into a clean, elegant design."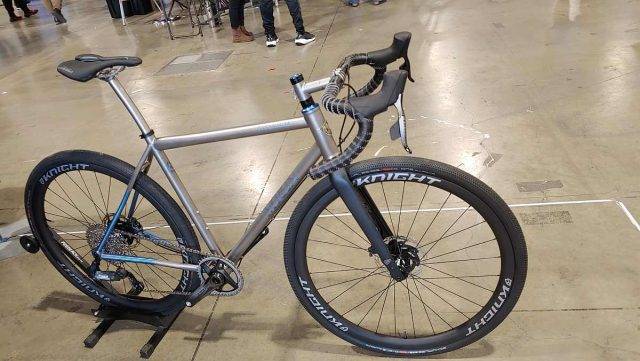 Cold Worked Titanium
"The careful shaping and cold working of the Sandstone's oversized tubeset results in a 45% increase to the titanium's remarkable strength, enhancing bottom bracket stiffness while delivering a smooth, comfortable ride."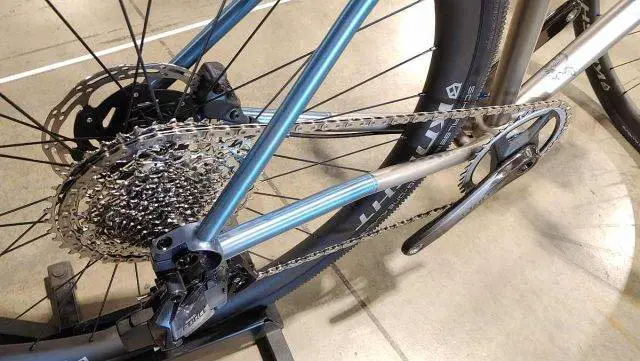 Best in Class Finish
"The Sandstone's beautifully crafted head tube badge, best in class finish, and meticulous welds are a testament to Merlin's commitment to frame quality and esthetics. The Sandstone gravel delivers a nimble handling ride while at the same time reducing trail vibration."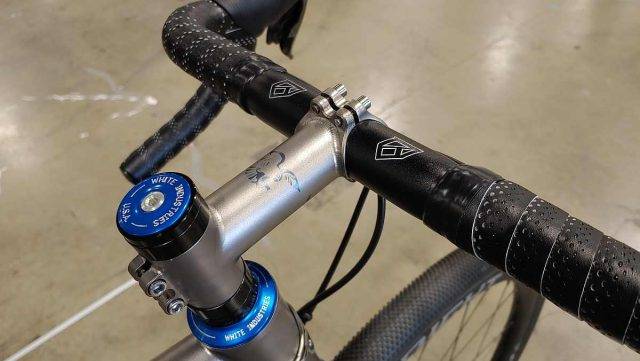 Frame Details
Size-Specific cold worked 3/2.5 oversized Titanium tubing throughout
Hand crafted Merlin Head Badge
Dual Water Bottle Mounts ( third mount option available )
Hand Made in the USA
ENVE High Modulus Tapered Gravel Disc. Carbon Fork
Stock Sizes: XS, S, M, L, XL, XXL – Custom geometry available with upcharge of $500.00.
Frame Weight: 3.0 lbs (Medium)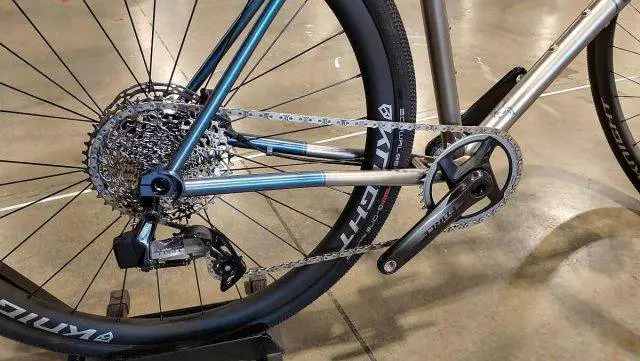 Additional Photos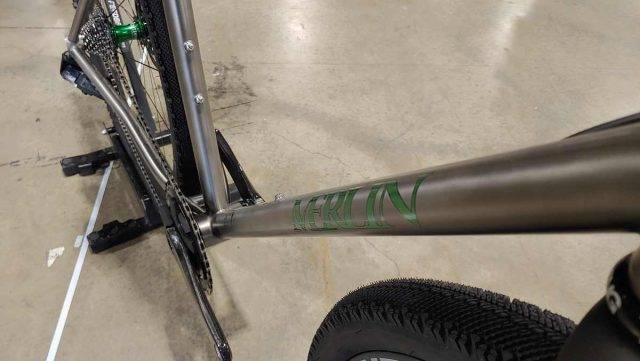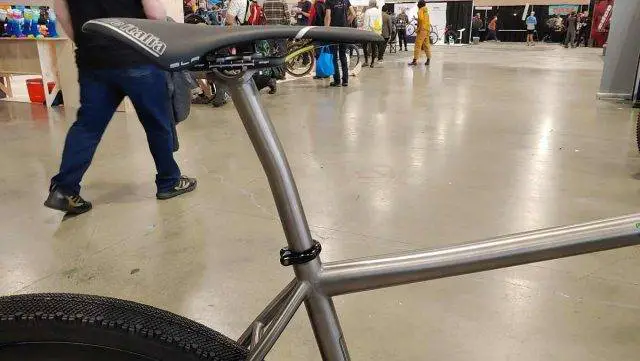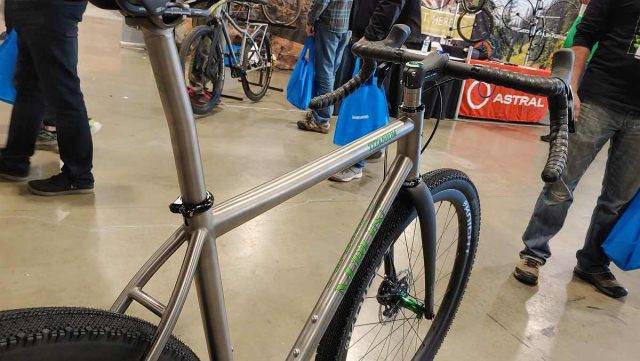 Support Gravel Cyclist:
Buy Me a Coffee – https://www.buymeacoffee.com/gravelcyclist
OR
Patreon – https://www.patreon.com/gravelcyclist
Links of Interest:
Don't forget to Like the Gravel Cyclist Facebook page, follow G.C. on Instagram, and subscribe to our Youtube Channel. We are also on Twitter!