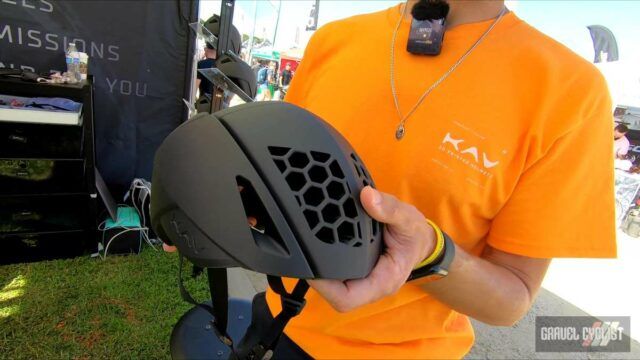 "We create helmets, not headaches. 3D Printing enables us to make a custom fit, high performance helmet, just for you. It also frees us up to engineer the heck out of your helmet by creating energy absorbing structures not possible with traditional manufacturing." – KAV Sports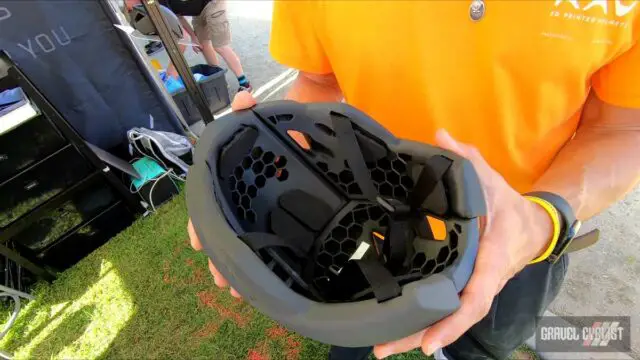 "Rather than use the industry-standard EPS foam, our team has developed a proprietary polymer of thermoplastic polyurethane (TPU) and carbon fiber. Our custom blend creates a helmet that is 20% lighter, maintains impact strength up to -30°C, and doesn't absorb sweat or odors over time."
Video from Sea Otter 2022
Alternative Video Link for those reading via email subscription.
Continued from Above:
Kav Portola Helmet
"The KAV Portola Helmet is 3D printed and customized to your exact measurements. Our proprietary carbon fiber copolymer blend ensures safety that exceeds all CPSC safety standards."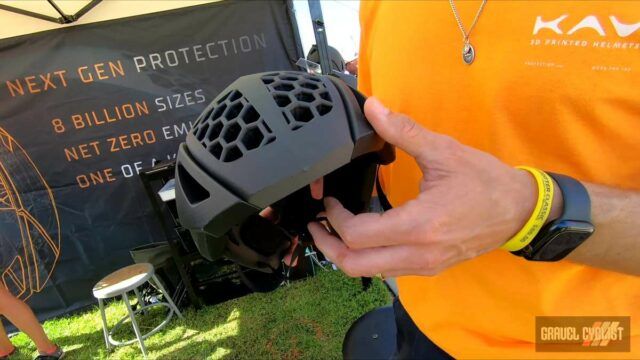 "Each helmet begins with a fit kit (which we send to you after purchase) and a virtual one-on-one fit session to establish your custom helmet measurements. The result is, the best helmet Made For You–with no more pressure points, headaches, or dials to adjust."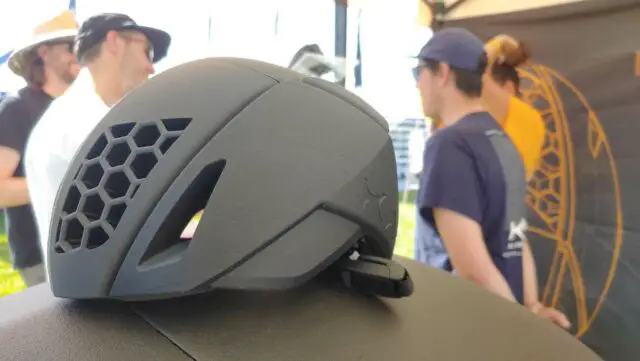 100% Crash Replacement Program
"Our crash replacement program has you covered. You receive a one-time 100% replacement of the same model during your entire five-year warranty. Just send your helmet back to us so we can analyze it and make improvements if needed."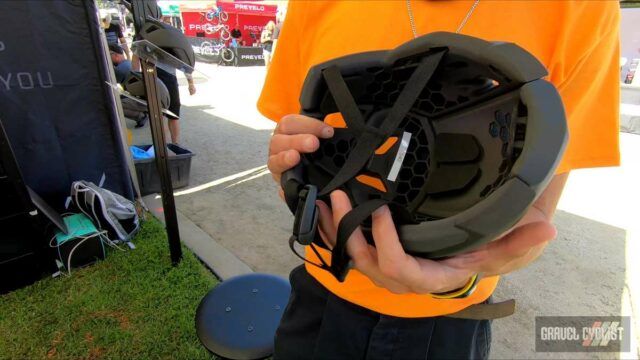 5 Year Warranty
"We have the best warranty in the industry. Other brands offer one-year limited coverage and say you need to replace a helmet every three years, not us! Every helmet is covered by a five-year warranty from the date of purchase."
Support Gravel Cyclist:
Buy Me a Coffee – https://www.buymeacoffee.com/gravelcyclist
OR
Patreon – https://www.patreon.com/gravelcyclist
Links of Interest:
Don't forget to Like the Gravel Cyclist Facebook page, follow G.C. on Instagram, and subscribe to our Youtube Channel. We are also on Twitter!