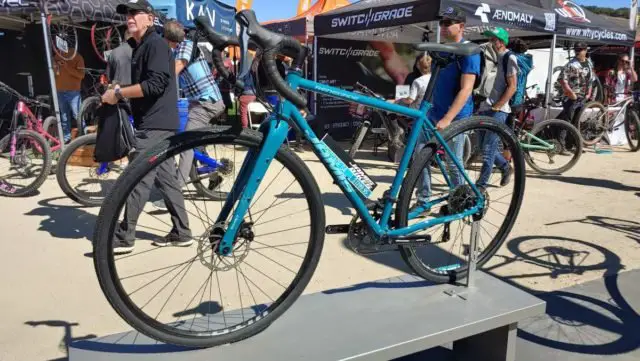 Jamis Bikes
1979 – "Jamis introduces the Earth Cruiser. A re-designed & re-engineered no-longer-classic-now-revolutionary cantilever cruiser that mixes equal parts fun & fashion and spurs the whole beach cruiser movement." – https://jamisbikes.com
2015 – "The year of the Renegade®. Jamis introduces one of the first dedicated carbon fiber gravel/adventure bikes and the world of road bikes hasn't been the same since. With disc brakes and the ability to mount a full-bodied 40c tire, this bike is ready for beat-up streets, back roads, dirt paths you name it. A look at the future of what versatility means for a drop-bar road bike."
Video: Jamis Bikes, Dimond Bikes
Continued from Above:
Jamis Bikes Renegade S4
Jamis Size Specific Design frame geometry, SST Reynolds 520 double-butted chromoly
Jamis Adventure ECO monocoque carbon composite, 12mm Jamis MTS (Modular Thru-axle System)
WTB STX i23 TCS 2.0 (UST Tubeless Compliant System) disc rims
WTB Riddler Comp 700CX37C tires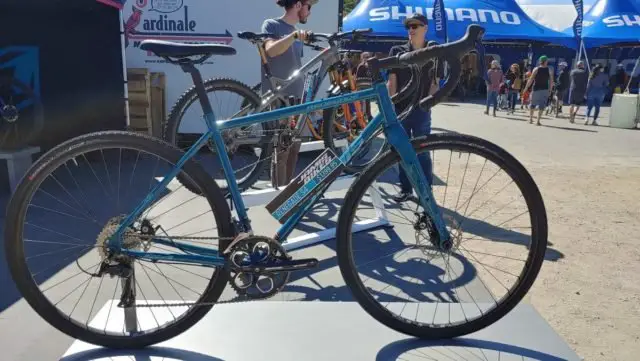 Jamis Bikes Sequel
"Think of the Sequel as an urban Renegade, built to tackle anything midtown can throw at it. Our SSD custom geometry and Reynolds double-butted chromoly frame deliver a comfortable ride with maximum stability in every frame size. While those 650b wheels offer both the security of 12mm thru-axle mounting and the pot-hole-eating capability of high-volume 47c tires. Toss in high-powered hydraulic disc brakes, a no-nonsense 1 x 10 drivetrain and a ton of fender, bottle and rack mounts and the Sequel is clearly ready for urban assault no matter the surface or condition."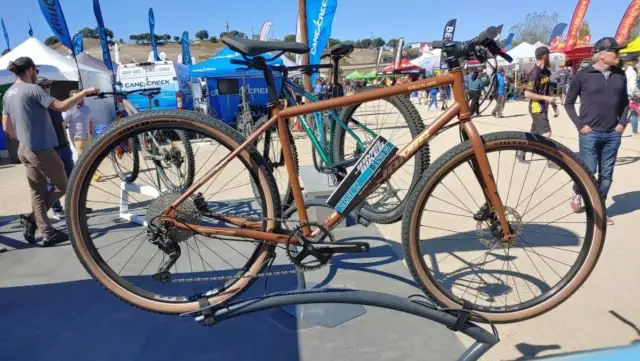 Jamis Size Specific Design, Reynolds 520 double-butted chromoly frame
Jamis Chromoly fork, 12mm thru-axle dropouts
WTB ST i25 TCS 2.0 (UST Tubeless Compliant System) disc rims
WTB Byway Tire with DNA compound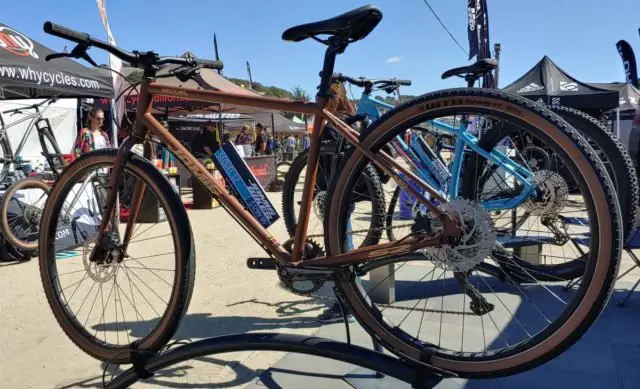 Jamis Bikes Renegade C1
Jamis Size Specific Design Omniad M30 monocoque carbon fiber frame
Jamis Adventure ECO monocoque carbon, 12mm Jamis MTS (Modular Thru-axle System)
Stans Crest MK3 PRO Tubeless Centerlock 11-speed wheelset
WTB Riddler Tubeless, 700 x 37c tires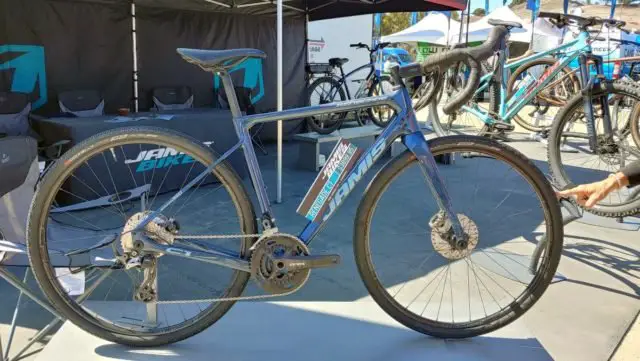 Dimond Bikes
"Dimond bikes was born in the summer of 2011 when professional Ironman triathlete and industrial engineer, TJ Tollakson, won his first Ironman at Lake Placid New York on a modified and re-branded Zipp 2001 beam bike manufactured in 1996. This 15-year-old bicycle was wind-tunnel tested as one of the fastest bicycles and Tollakson used his knowledge of these wind tunnels and connections with employees at Zipp to procure and modify the bike for racing. Tollakson tried to convince Zipp to start manufacturing the bikes again and after Zipp declined interest they offered support and Tollakson and few Zipp employees set off on a course to re-launch a beam bike." – https://dimondbikes.com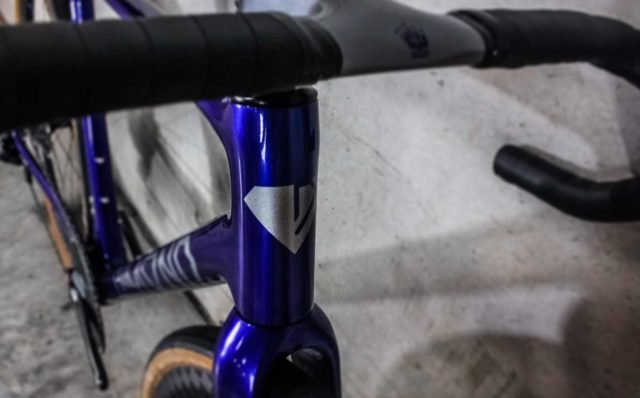 "By May of 2012 the first prototypes were designed and in August of 2012 Tollakson raced the one and only Ironman NYC on his first prototype frame. In November of 2013 the first production Dimond out of the Dimond Mine (factory) in Des Moines, Iowa was launched at Ironman Arizona along with the wind tunnel reports confirming its spot at the top of the list of "fastest bikes".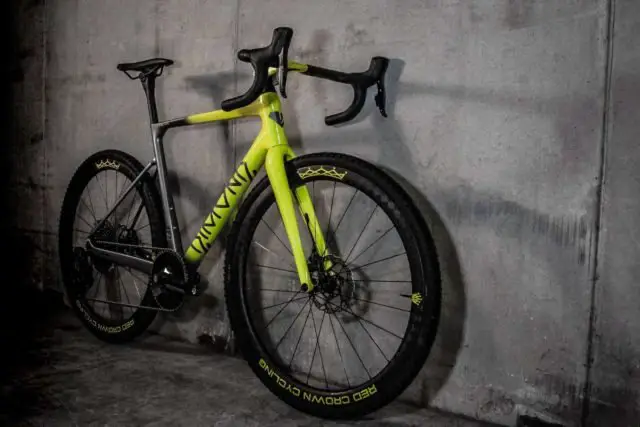 Dimond Carbide
"The Carbide is the pinnacle of aerodynamic gravel racing. Born in the middle of America (Des Moines, Iowa) surrounded by cornfields in a state with a rich cycling history containing the 6th most miles of unpaved roads in the country, the Carbide is everything you need to traverse rough terrain… quickly and in comfort and style."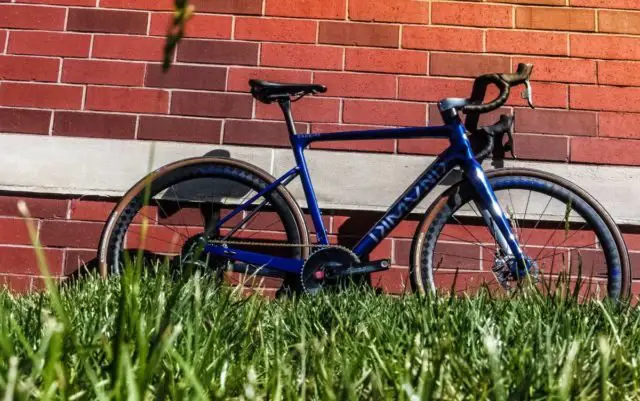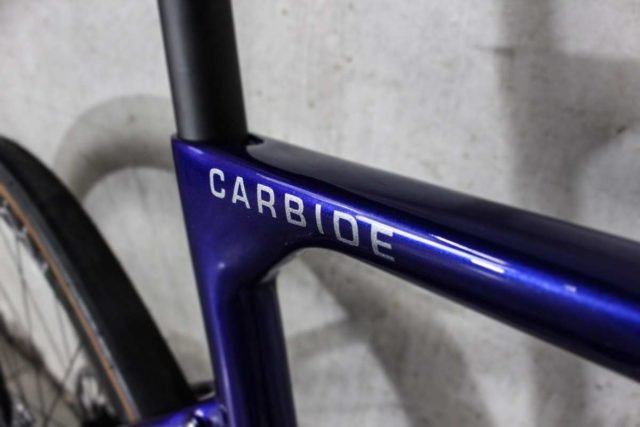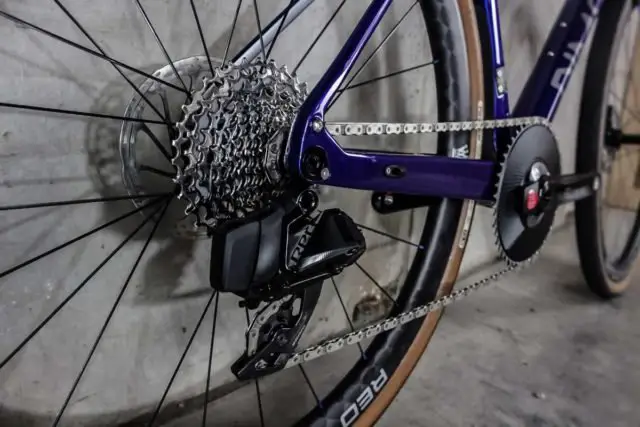 Support Gravel Cyclist:
Buy Me a Coffee – https://www.buymeacoffee.com/gravelcyclist
OR
Patreon – https://www.patreon.com/gravelcyclist
Links of Interest:
Don't forget to Like the Gravel Cyclist Facebook page, follow G.C. on Instagram, and subscribe to our Youtube Channel. We are also on Twitter!