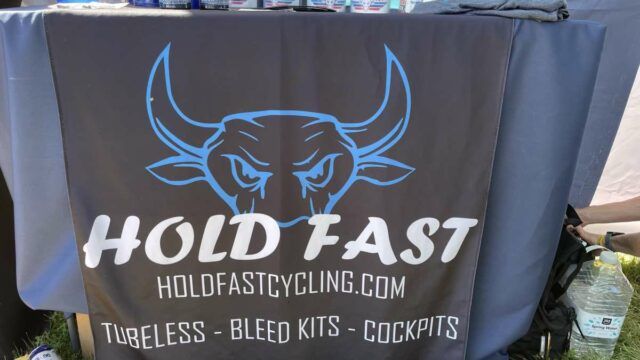 "Purveyor of the finest tubeless supplies, the best bleed kits and the world's fastest chains. Hold Fast is the MacLeod family motto. While there are several stories of how it came to be, each one involves a MacLeod Chief wrestling a bull to the ground. Whatever the true story may be, they all have the same message… Never back down, never give up, and never give in." – Hold Fast Cycling
Video from Sea Otter 2022
Alternative Video Link for those reading via email subscription.
Continued from Above:
Hold Fast Cycling Tubeless Tape
"The truth about tubeless tape is that it's not really anything proprietary or special. It's not even really designed for bikes. No matter how much marketing BS (and cost) the other bike companies add to their tape, it's just tape. The only issue is that you need to buy it in massive bulk to get it at reasonable prices. So here it is at realistic pricing. This is hands down the best tape I've ever used. It works on everything… carbon, alloy, wide, narrow, road and mountain. It just works all the time. It's also made right here in the USA!"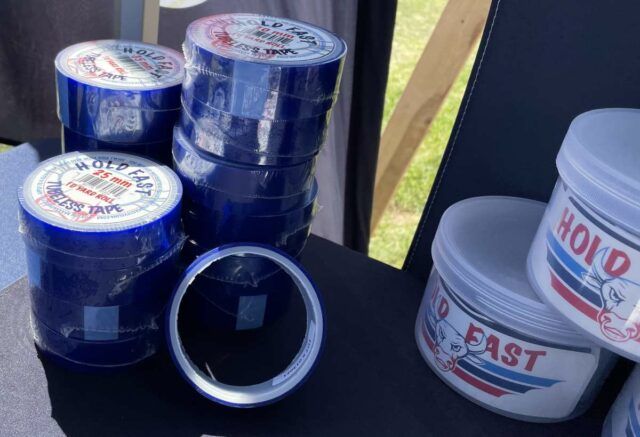 Custom Tubeless Valves
"Whether you want it all to match, some parts to stand out, or a complete smorgasbord, it's up to you. Green, Red, Blue, Gold, Black, Bronze, Oil Slick, Pewter, Pink, Turquoise, Silver, Orange, Purple."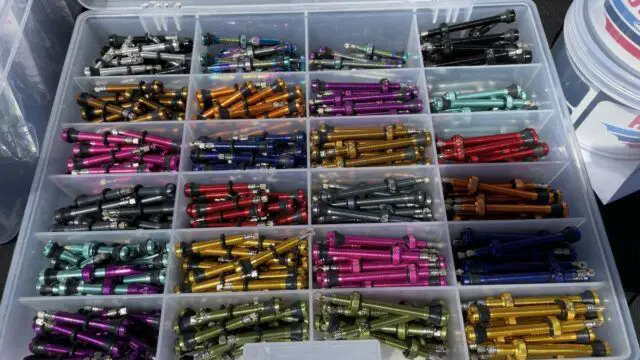 Bleed Kits
For Shimano, DOT 5.1, Reverb, Rockshox, Magura, and more.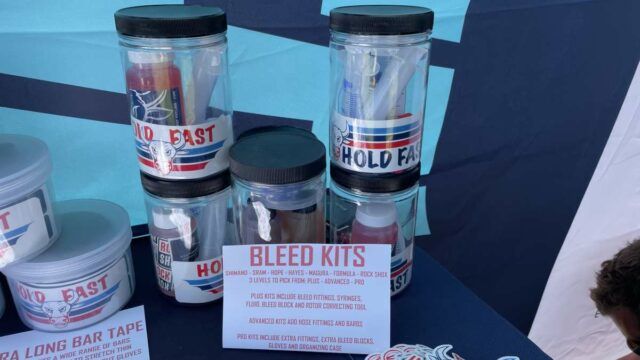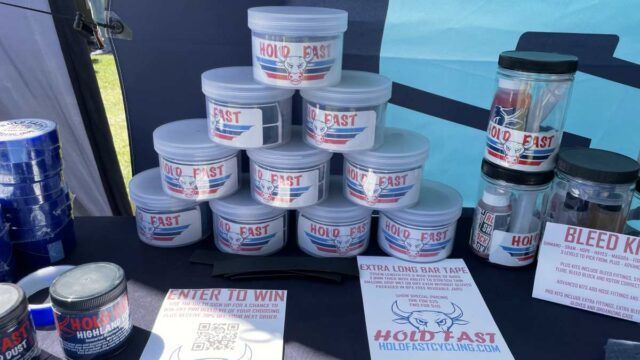 Support Gravel Cyclist:
Buy Me a Coffee – https://www.buymeacoffee.com/gravelcyclist
OR
Patreon – https://www.patreon.com/gravelcyclist
Links of Interest:
Don't forget to Like the Gravel Cyclist Facebook page, follow G.C. on Instagram, and subscribe to our Youtube Channel. We are also on Twitter!