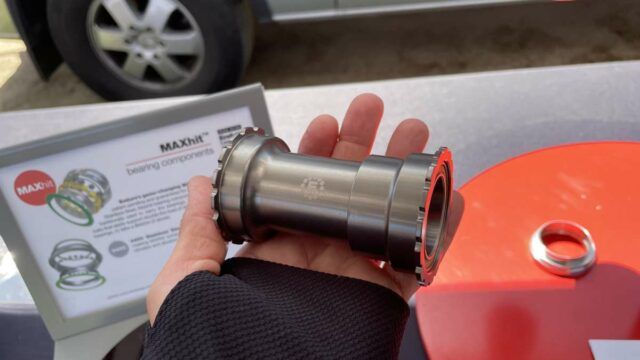 "Enduro Bearings are the unsung heroes on all of my bikes. They keep me running smoothly regardless of what I put them through" – Geoff Kabush on behalf of Enduro Bearings
Video from Sea Otter 2022
Alternative Video Link for those reading via email subscription.
Continued from Above:
Coming in 2022, "MAXhit headsets and bottom brackets with bigger balls for bigger hits, guaranteed for life." Enduro are so confident, they back every product in this line with a lifetime guarantee against wear and corrosion! Unheard of in the cycling industry.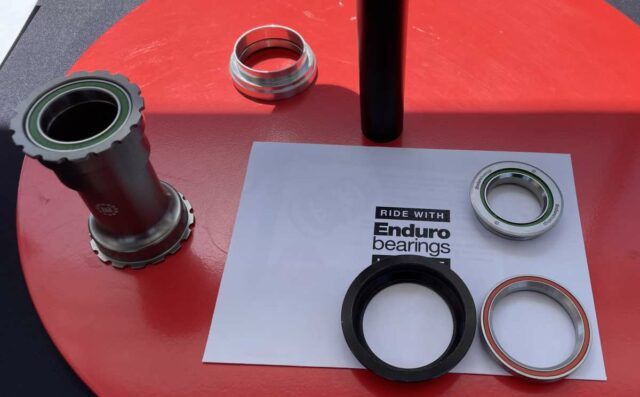 Above: At lower right, a traditional zero stack headset configuration, which includes cartridge bearing and drop in spacer for your frame. Just above, the MAXhit zero stack solution.
MAXhit Zero Stack Headsets
Traditionally, zero stack headsets use a bearing cup pressed into the frame, with a full bearing assembly inside. MAXhit ditches the extra layers of metal, and the bearings roll directly on the cup. Advantages; larger 440C stainless steel ball bearings which should also make the entire unit tougher, hence the name MAXhit. The design applies to upper and lower cups.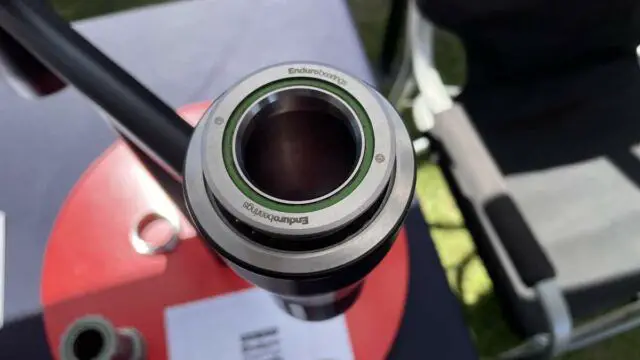 MAXhit Bottom Brackets
As Geoff Kabush states above, the bottom bracket one of the better known unsung heroes of your bicycle. Traditional bottom brackets typically suffer wear and corrosion issues, attributed to using undersized ball bearings, and other design factors. The MAXhit design eliminates the bearing cups, and increases the size of the 440C stainless steel bearings outer bearing race, effectively making them the bottom bracket shell interface. The larger balls are nested in deeper than normal bearing race grooves, which increases surface area and thus, enhances durability and performance.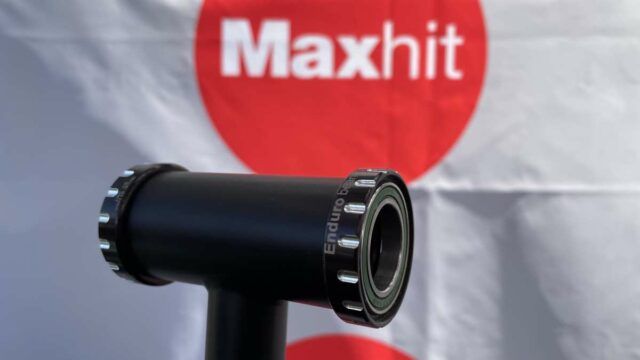 Available in BSA30, BSA DUB (SRAM), and BSA24 (Shimano).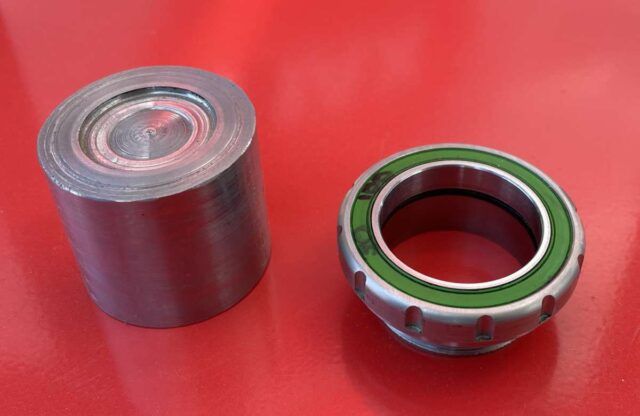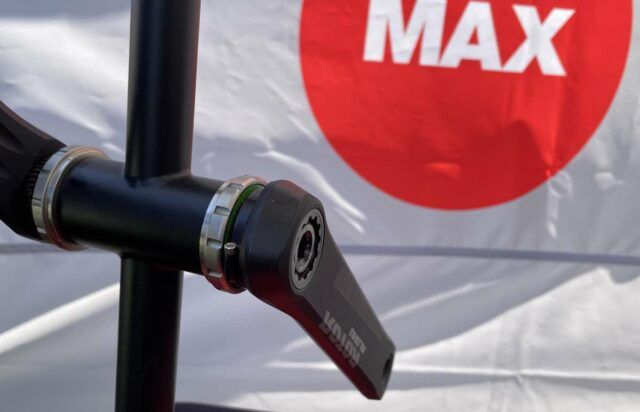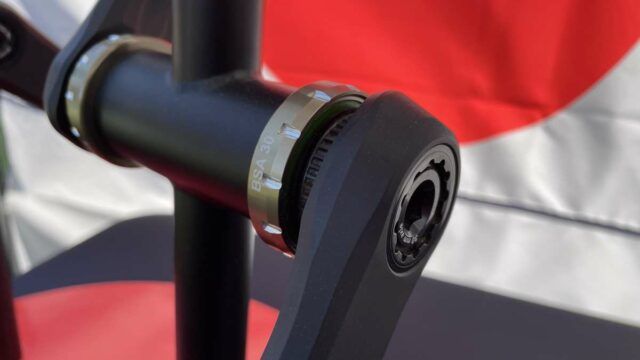 Support Gravel Cyclist:
Buy Me a Coffee – https://www.buymeacoffee.com/gravelcyclist
OR
Patreon – https://www.patreon.com/gravelcyclist
Links of Interest:
Don't forget to Like the Gravel Cyclist Facebook page, follow G.C. on Instagram, and subscribe to our Youtube Channel. We are also on Twitter!