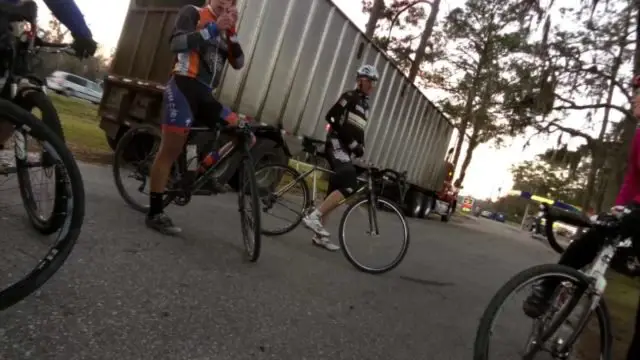 If you think riding around on the road less traveled in the daytime is fun, wait until you try riding at night time! Riders experience a whole new perspective of the experience, which includes learning the finer nuances of one's local mixed-surface roads.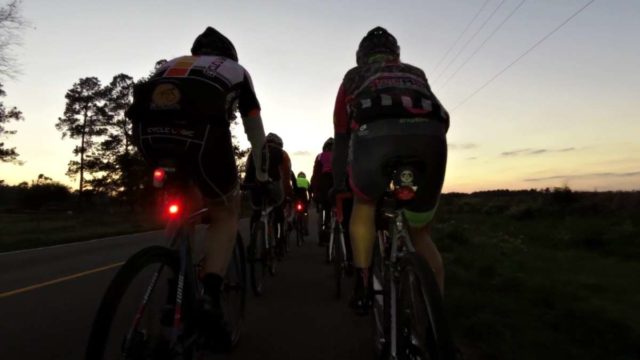 JOM of Gravel Cyclist first began riding on the gravelly road less traveled round 2006. K-Dogg of Gravel Cyclist began riding these roads in the 1980's at night sans lights! These adventures began out of necessity, the need to train at night after the workday had finished in a safe and vehicle-free environment. Little did we realize where our pioneering days in the state in Florida would ultimately lead!
Gravel Cycling at Night with Commentary by JOM
This ride happened on February 10, 2015, with thrilling and sarcastic commentary provided by JOM. When Covid isn't happening, the Gravel Cyclist crew and friends typically meet once or twice a week during the cool winter nights of North Central Florida, to ride hard in a safe and fun manner.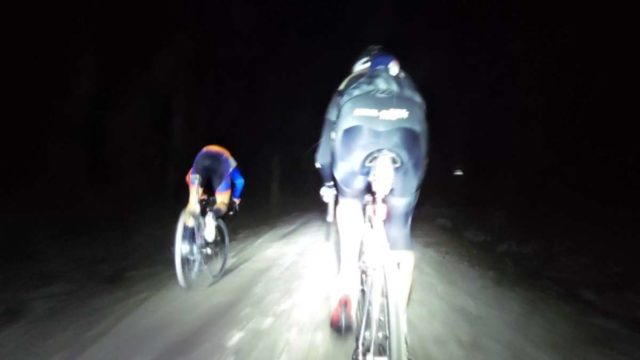 The Tuesday Night "Gravel Worlds Night Ride" is a spirited ride that encourages participants to leave nothing on the course. Ride as hard as you like on each mixed-surface sector, then regroup and ride together to the next sector, repeat.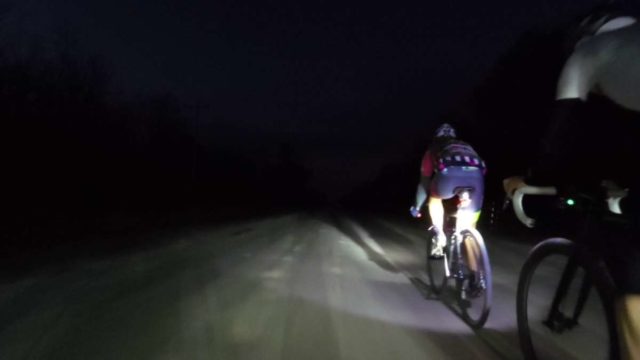 This madness is a fun way to stay in shape during the Florida Winter, and something we look forward to in the future once Covid-19 is better under control. Not counting the indoor trainer, do you ride outside in the winter hours, alone or with friends? Feel free to chime in the comments below.
Support Gravel Cyclist:
Buy Me a Coffee – https://www.buymeacoffee.com/gravelcyclist
OR
Patreon – https://www.patreon.com/gravelcyclist
Don't forget to Like the Gravel Cyclist Facebook page, follow G.C. on Instagram, and subscribe to our Youtube Channel. We are also on Twitter!