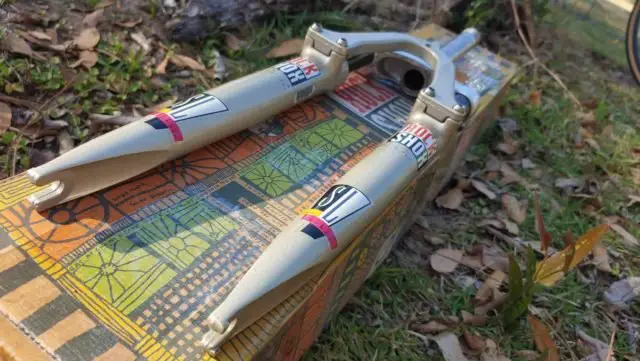 Long before Rockshox developed the modern-day Rudy Ultimate XPLR fork, there was the Roubaix SL, a fork designed to tame the cobbles at the world-famous French cycling classic, Paris Roubaix.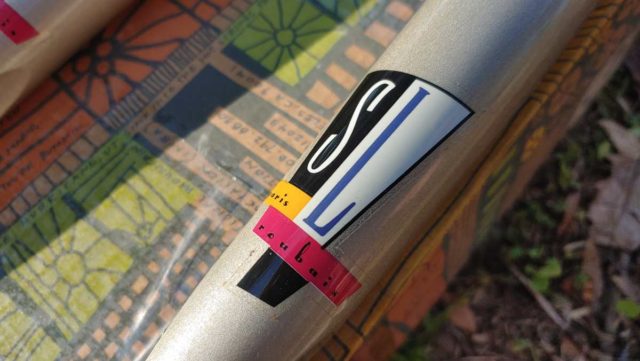 Based upon the existing design of the Mag 21 mountain bike fork, the SL is from a time before disc brakes. A rear road caliper brake was needed to fit the fork's mounting brake, in order to work. In other words, two rear brakes per bicycle.
Rockshox Roubaix Fork Video
Continued from Above:
The Roubaix SL fork was not total garbage. It was ridden to victory in three consecutive editions of Paris Roubaix, from 1992 to 1994 inclusive. Victories in 1992 and 1993 came courtesy of French pro rider with Greg Lemond's Z team, Gilbert Duclos-Lasalle. His first win came with a 20-second gap to second place. The 1993 victory was a two-up sprint against Franco Ballerini (RIP), won by the barest of margins.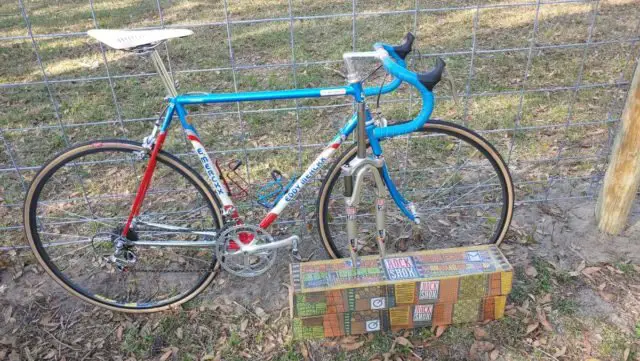 Above: Sean Yates of Motorola took 5th at Paris Roubaix aboard a bicycle similar to this, fitted with the Rockshox Roubaix Fork.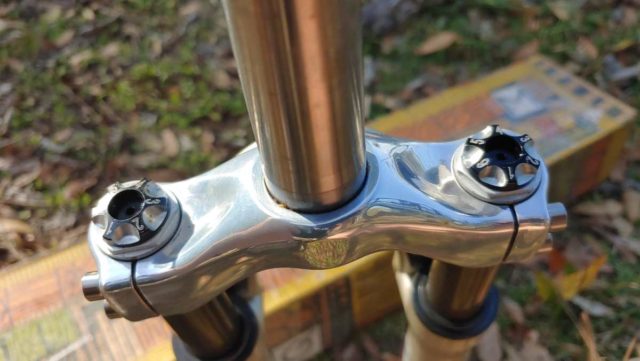 Above: Six position adjustable damper on both legs, a supplied air pump (see the video) allowed pressure to be customized.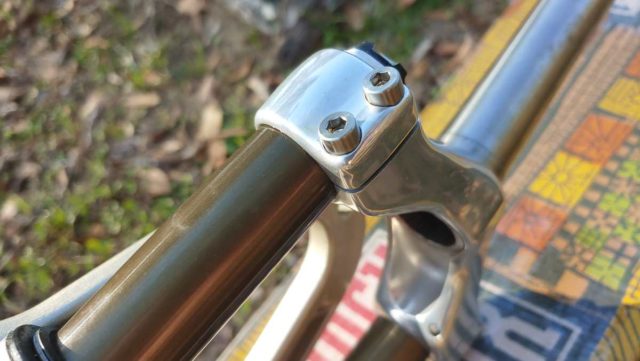 The final win aboard the fork came beneath Andrei Tchmil, after a long solo breakaway. Andrei's win featured deplorable weather, mud, opposing riders breaking bikes, all of the hallmarks of an epic race. Future editions of the race saw this type of technology fade away, particularly with five of the next six editions run and won aboard Colnago bicycles sans any suspension.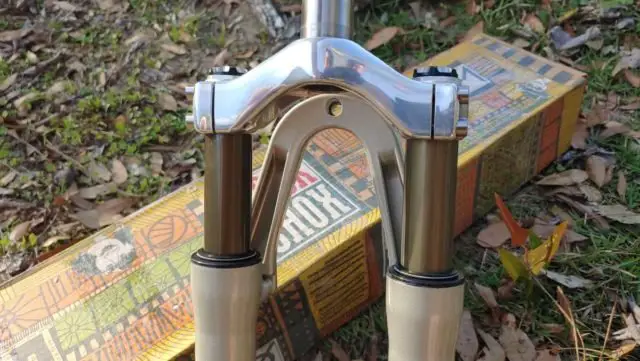 Additional Tech:
Titanium bolts in the interest of saving weight – A 175mm threaded steerer tube example is about 1,168 grams
Threaded or threadless 1″ steerer only
Air Oil spring with a damper in each leg, with six settings to adjust the fork from wide open to locked out
Additional Photos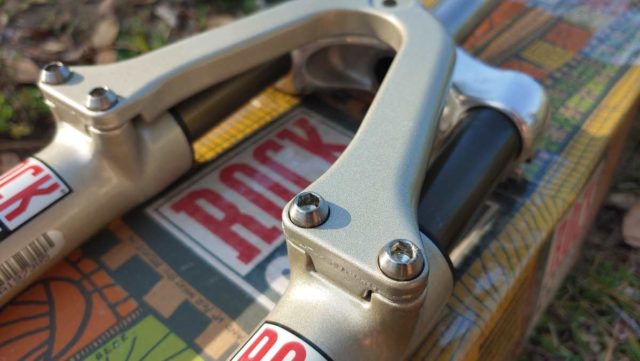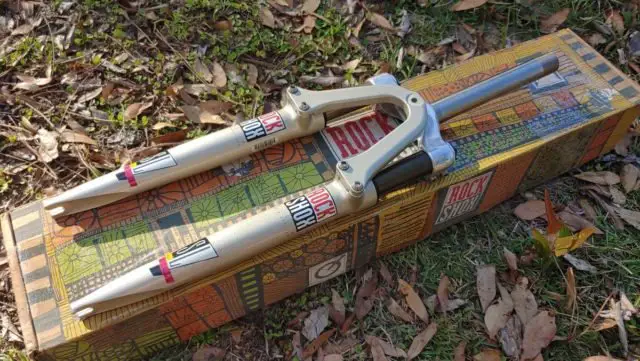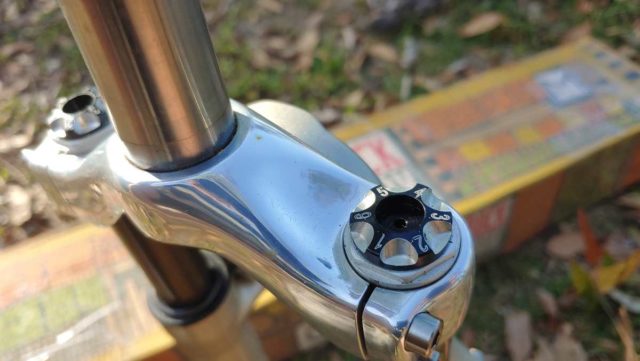 More photos of that Eddy Merckx Motorola Bike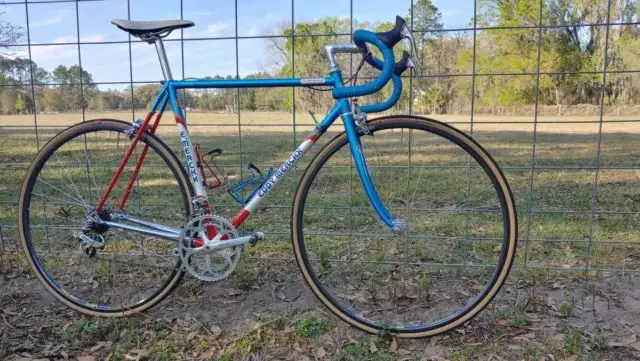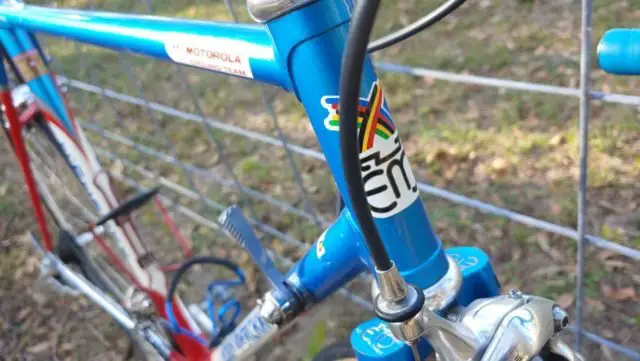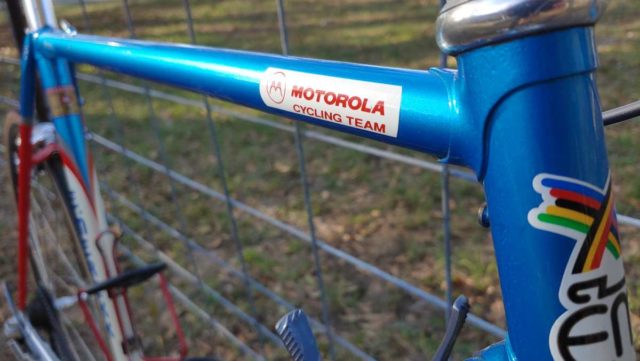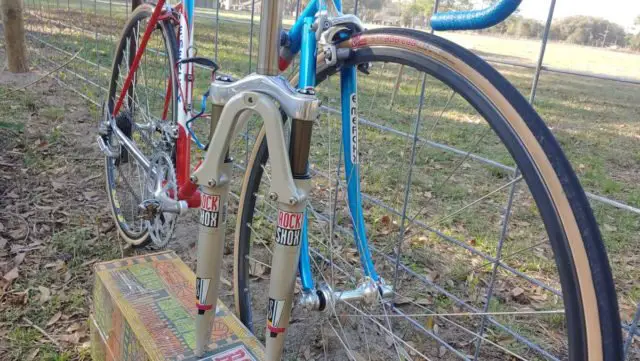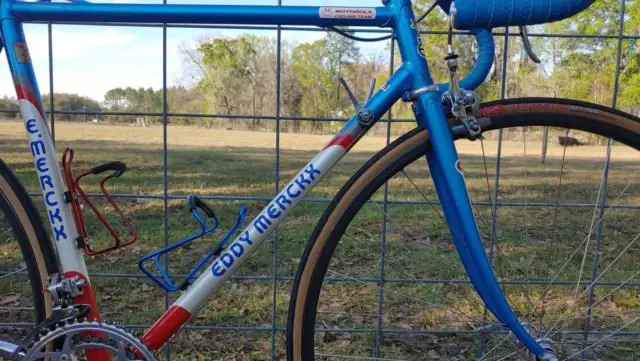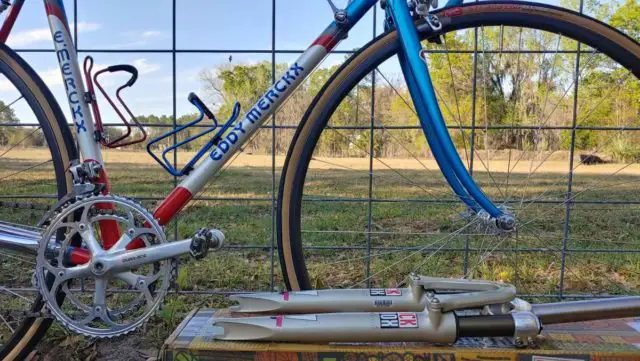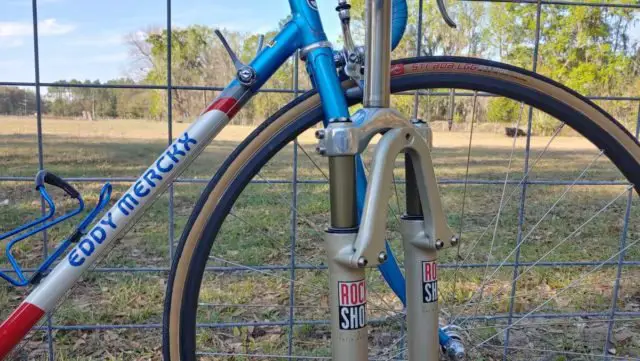 Support Gravel Cyclist:
Buy Me a Coffee – https://www.buymeacoffee.com/gravelcyclist
OR
Patreon – https://www.patreon.com/gravelcyclist
Links of Interest:
Don't forget to Like the Gravel Cyclist Facebook page, follow G.C. on Instagram, and subscribe to our Youtube Channel. We are also on Twitter!