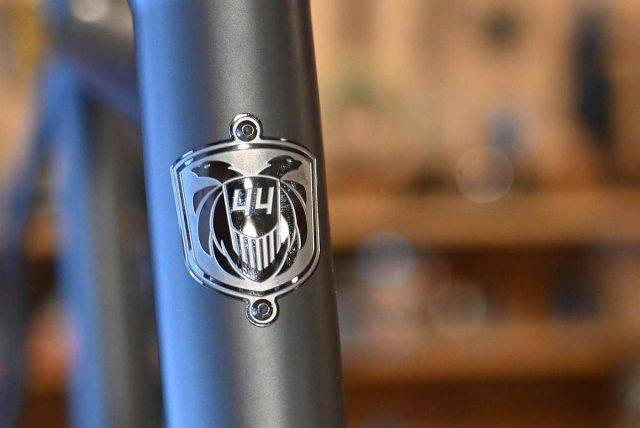 Welcome to the next video of our coverage from the 2022 Philly Bike Expo! Read more about the expo here – https://phillybikeexpo.com
44 Bikes
"The story of 44 Bikes for me starts in High School when I purchased my first mountain bike. I saved up for months and had my dad take me over to Trexlertown, PA. Just beside the Velodrome, there was a bike shop (T-Town Cycles) fully stocked with more bikes than I had ever seen before-just dripping with 90's neon and anodized in a multitude of color. That new bike smell saturated the air inside. I came out of there with a brand new set of wheels: A Neon Yellow w/ Black Paint Splattered Trek 830 Antelope. That thing took me everywhere. The hook was firmly set." – https://44bikes.com
44 Bikes Feature Video
Alternative Video Link for those reading via email subscription.
In this video, JOM Of the Gravel Cyclist crew is joined by Kris of 44 Bikes for a brief run through of the Huntsman Ti, and a new bike fresh off the torch, due for release soon.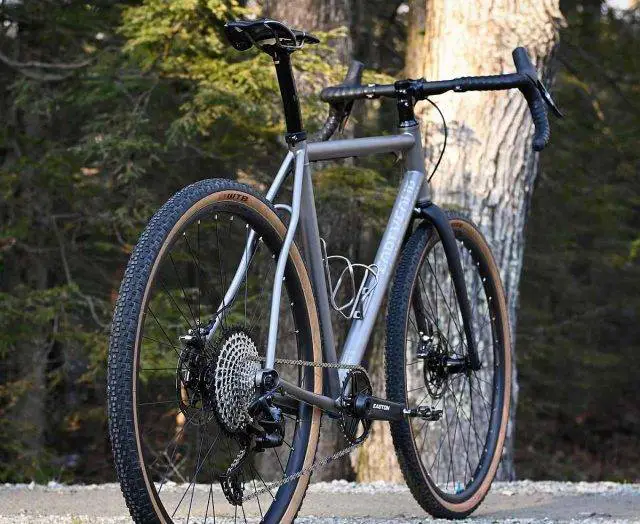 Continued from Above:
Huntsman Ti
""Road" is a relative word. In my neck of the woods, not all roads are paved.  Now available in both Steel and Titanium.  I build my road bikes for versatility. Skinny tires, fat tires, cross tires. Room for fenders. Room for mud. Race it on the weekend. Beat the hell out of it during the week. Take it out on a long tour. You know that road you keep passing on your way home from work? Find out where that leads… The Huntsman is the bike that covers all the bases. I like to call this one "The Mountain Biker's Road Bike".  And what's great about this one is there's a laundry list of options that I can tailor the ride to your specific needs. 50mm tires, drop bars and disc brakes?  You're speaking my language."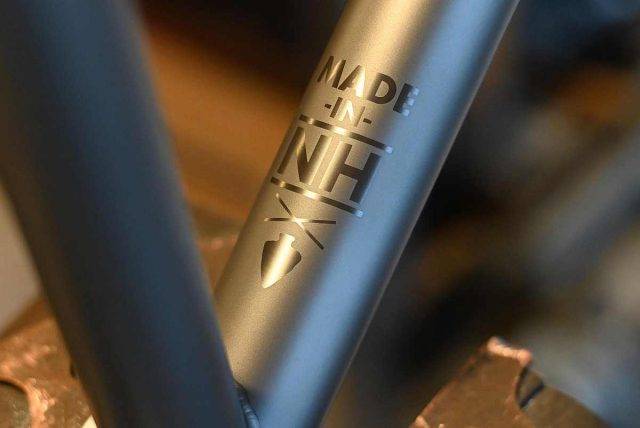 Design & Inspiration
"With over 30 years of experience riding mixed terrain, the road bikes I build are born from the experience of the path less traveled. The endless repetition of build, ride, refine, and back to the drawing board. Form and function find balance."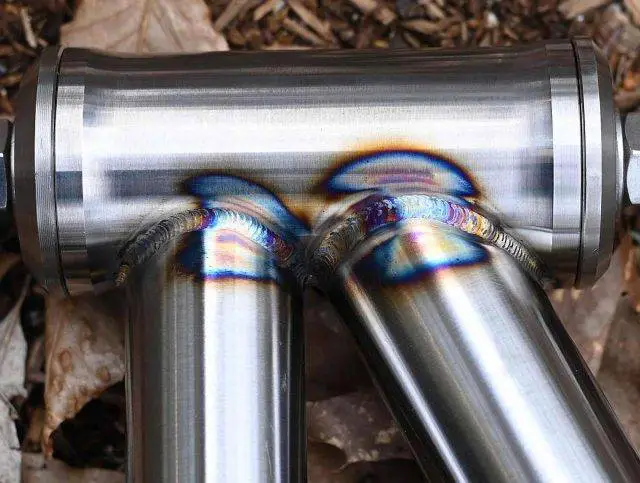 "Truly one with the road and an extension of the rider. Aggressive geometry with modern touches like a tapered head tube,  disk brakes, dropper routing, 1x or 2x drivetrains, room for 50mm tires; these are the details that set my designs apart from the pack."

The Details
"The Sandstone's beautifully crafted head tube badge, best in class finish, and meticulous welds are a testament to Merlin's commitment to frame quality and esthetics. The Sandstone gravel delivers a nimble handling ride while at the same time reducing trail vibration."
Made to Measure: Your bike is designed and built to your exacting measurements.  Take your pick between Steel or Titanium
1x · 2x · 3x · Di2: Every Huntsman can be configured to run any combination of drivetrain you wish.  Want to run 1x only?  We can make it dedicated.  Want to be able to run 2x but also want to try out a 1x set up?  I can design your bike so things look clean in either mode.  3x?  So long as the cranksets are still available!
Tire Clearance: A running theme seems to be clearance for 40mm tires.  So the vast majority roll out 44HQ's doors with room for 40mm tires.  If you want to only run 28's, I can build around that.  Want to really get nuts and run 2.1's or maybe even 2.3's?  I call that the "Super Trail".  Let's do it!
Geometry: Here's where sometimes I might put my foot down.  I've spent a lot of time honing my geometry so the bikes excel in every possible situation and terrain.  They are designed to be quick, snappy, and accelerate with speed.  Agile and confidence-inspiring in the rough.  Stable under load when putting the pedal to the metal.  These aren't twitchy builds.  Corner with confidence.  Get out of the saddle and get after it.  Climb all day.  Descend with white teeth and white eyes.
Options:  If you haven't, click on the appropriate "Fit Form" for Steel or Titanium.  It's a direct download to a PDF which gives you a list of available options along with pricing for that specific material.  However, the most standard set of options are 44mm head tubes, PMW's Wright dropouts (QR or 12mm TA), 2 pairs of bottle mounts, internal rear brake routing along the top tube, and traditional down tube routing for front and rear derailleurs.
Signature Style: You'll note that the Huntsman has a certain "stance".  The front triangle is all business.  Big tubes.  Almost like a set of boxing gloves poised for the fight.  Then move your eyes to the rear triangle and things seem to fade into something a bit more delicate.  The chainstays are my signature "Straight Edge" design.  Ample tire and heel clearance but formed along the center section to add a layer of lateral stiffness which equates to power transfer.  The seat stays are deeply curved like an hourglass figure to give you additional heel clearance,  hug the tire for mud clearances but add a layer of resiliency to further nurture steel's highly sought-after attributes on long days.
Titanium DEDBLO Hammer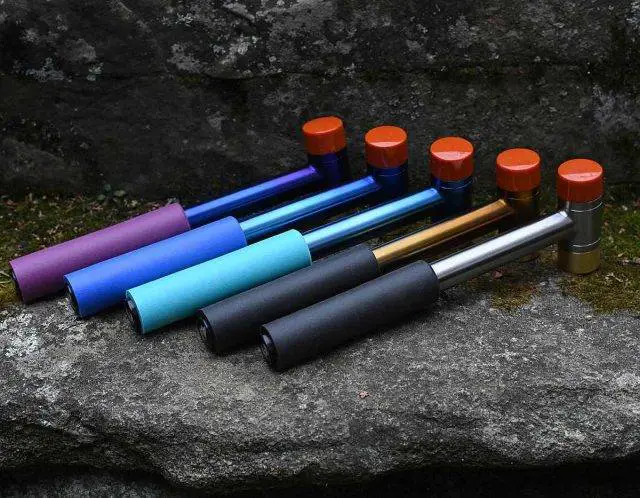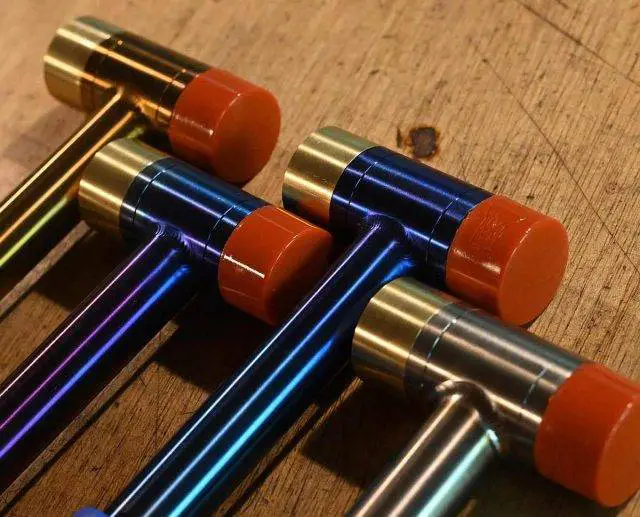 Additional Photos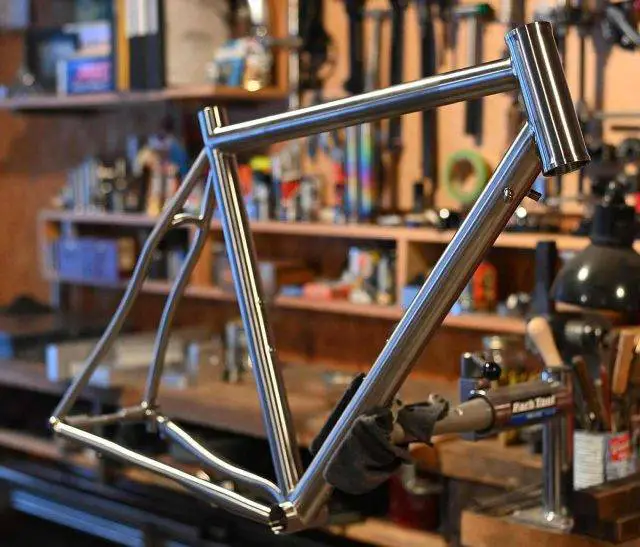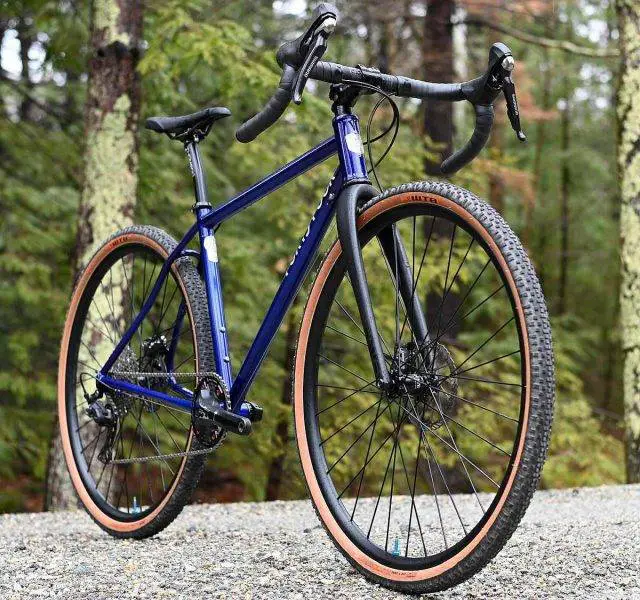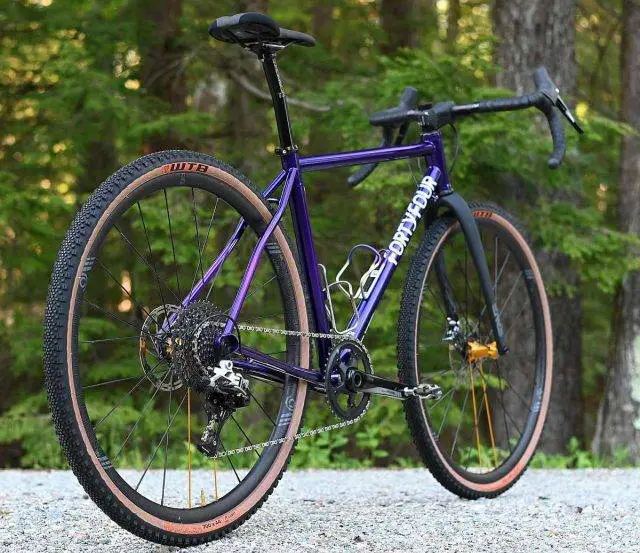 Support Gravel Cyclist:
Buy Me a Coffee – https://www.buymeacoffee.com/gravelcyclist
OR
Patreon – https://www.patreon.com/gravelcyclist
Links of Interest:
Don't forget to Like the Gravel Cyclist Facebook page, follow G.C. on Instagram, and subscribe to our Youtube Channel. We are also on Twitter!