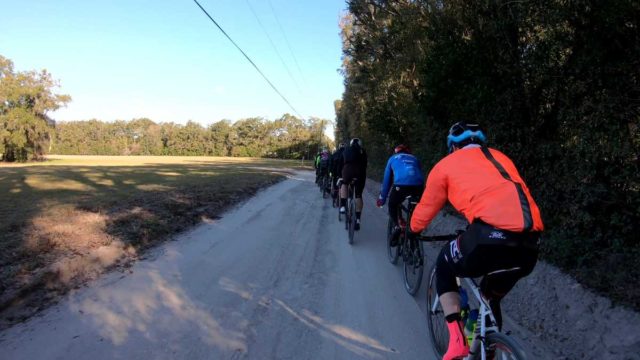 2022 marked the ninth running of the Tour of the Quilt Country, held in Trenton, Florida. This long-established free event is hosted by the North Florida Freeride Gravel Series (https://www.facebook.com/norflafreeridegravelseries). The 2022 edition would prove to be the coldest and windiest, but with the best mixed-surface road conditions since the event began.
January 29, 2022: 2022 TOTQC Video
In this video, JOM of the Gravel Cyclist crew rides and actively documents the North loop of the 2022 edition, from the pointy end of proceedings, until things became unglued with about 20 miles / 32k's still to ride.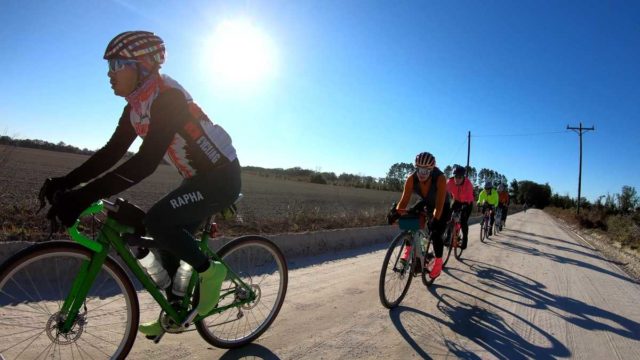 Continued from Above:
"Gilchrist and Levy counties each have quilt shops and quilt museums, so it is obviously "quilt country." But they also have a great network of low-traffic mixed-surface farm roads. You will see only one active traffic signal over the entire 106 miles."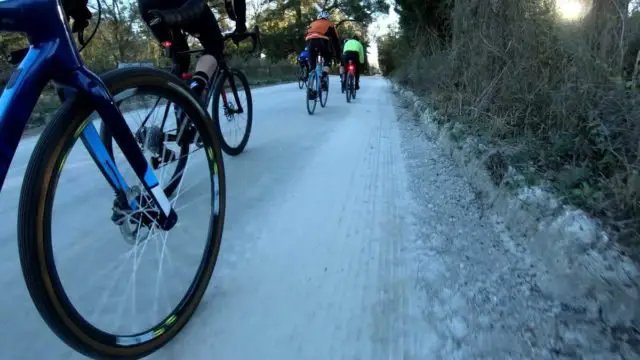 "The ride consists of two separate stages: the North loop is 62 miles (+/- 46 miles mixed) and the South loop is 44 miles (+/- 26 miles mixed). We'll roll out of Trenton on the north loop first, return to the parking area for an extended food stop, then do the south loop. If you're still feeling snappy…"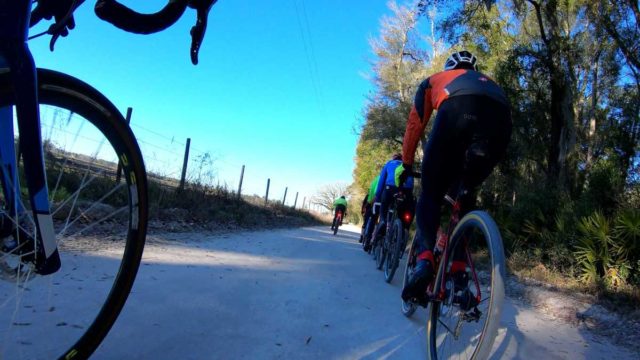 Prizes!
The 2022 NFFGS is sponsored by Look Cycle and Panaracer USA. For the 9th running of the Tour of the Quilt Country, Look Cycle USA kindly provided a pair of X-Track Race Carbon pedals. Price categories were along the lines of…
Most Overdressed
Most Underdressed
Dodgiest Outfit
And other less than serious categories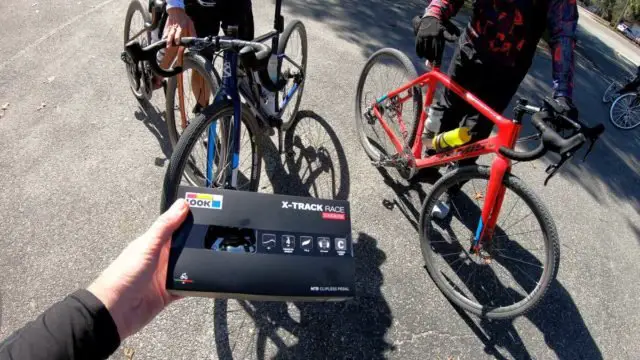 Doug of Gainesville, Florida, winner of the Dodgiest Outfit. A classic design, complemented with Duct Tape Toe Covers. Brilliant! Sometime soon, Doug turns a spritely 71 years of age. Chapeau!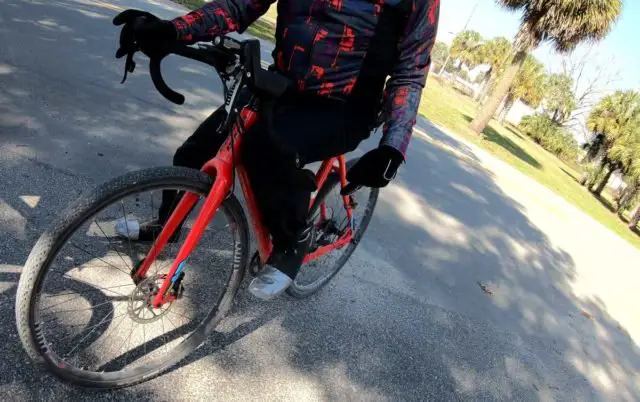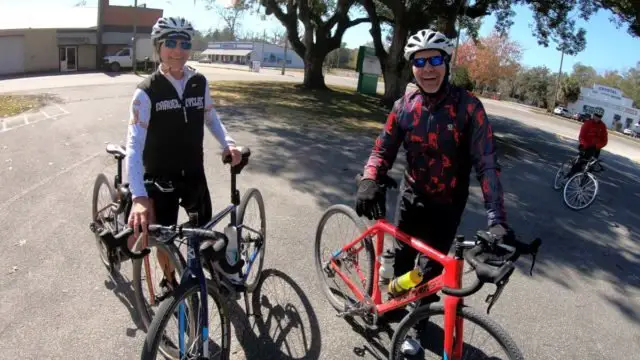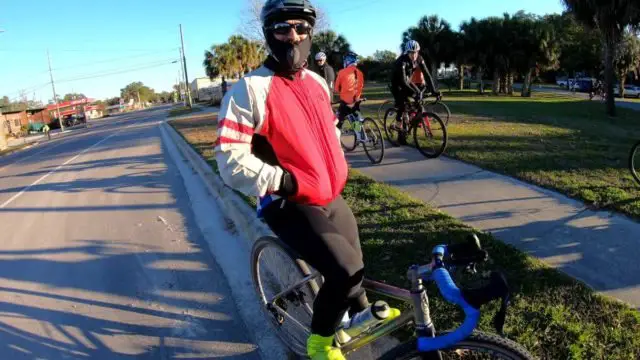 Additional Photos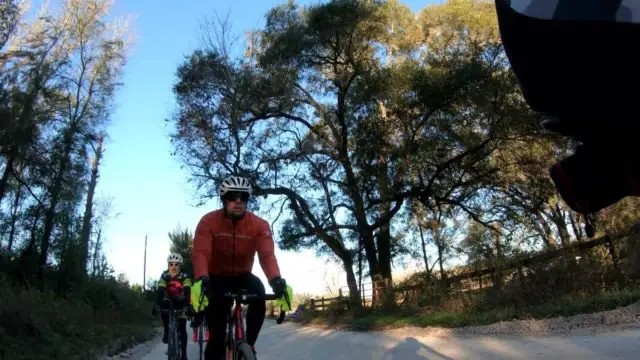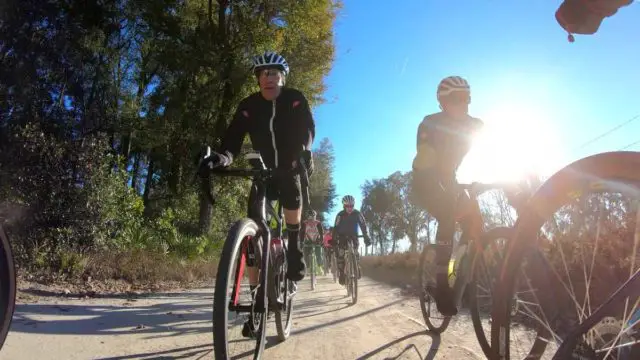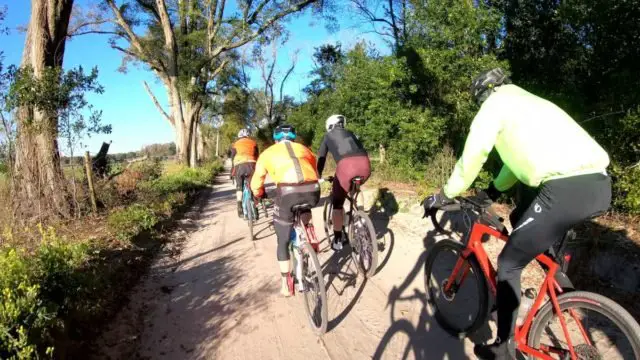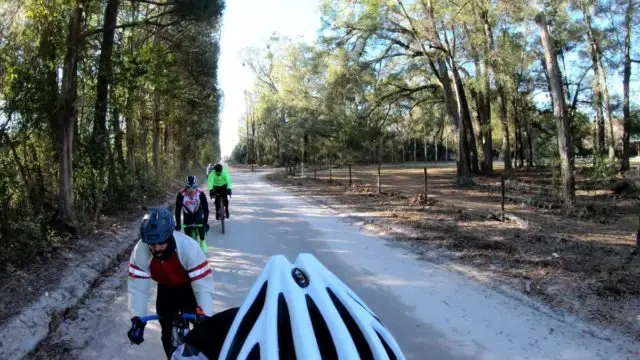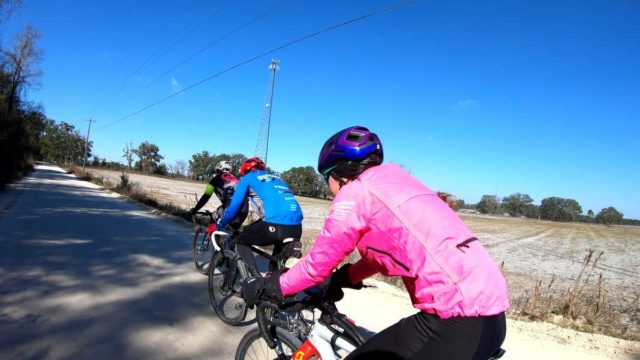 Support Gravel Cyclist:
Buy Me a Coffee – https://www.buymeacoffee.com/gravelcyclist
OR
Patreon – https://www.patreon.com/gravelcyclist
Links of Interest:
Don't forget to Like the Gravel Cyclist Facebook page, follow G.C. on Instagram, and subscribe to our Youtube Channel. We are also on Twitter!