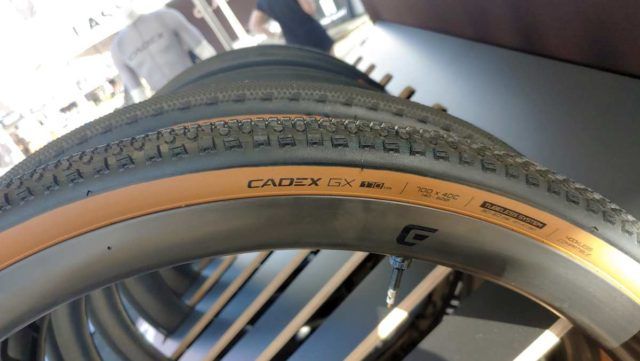 "CADEX is the pursuit of what many see as improbable, even impossible. It's the discovery of a new way to engineer faster wheels. Reinvention of the saddle for incomparable fit. Perfection of tubeless tire that offers the feel of a tubular. It's deep research into the bike and rider in motion. CADEX is the pursuit and realization of an entirely new level of performance in cycling components." – Cadex Cycling
Video from Sea Otter 2022
Continued from Above:
"Ultralight wheels built strong for rough roads, gravel and challenging terrain. All-road and gravel tires that cover mixed surfaces with speed and confidence. Purpose-built carbon handlebars for pinpoint precision and control in all conditions."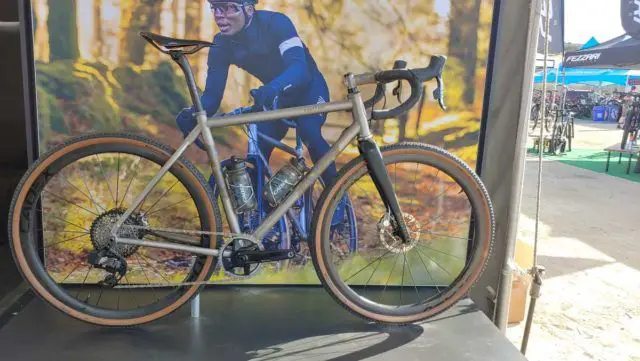 "This is the new AR/Gravel range from CADEX. It's a result of countless hours of research and development in the lab, combined with real-world testing in the field. All engineered to the exacting standards of CADEX."
Cadex AR 35 Disc Wheels
"Engineered for rough roads, gravel and dirt, and built ultralight for unmatched climbing speed and acceleration, the custom-tuned CADEX AR 35 Disc WheelSystem delivers a competitive edge for your all-road ambitions."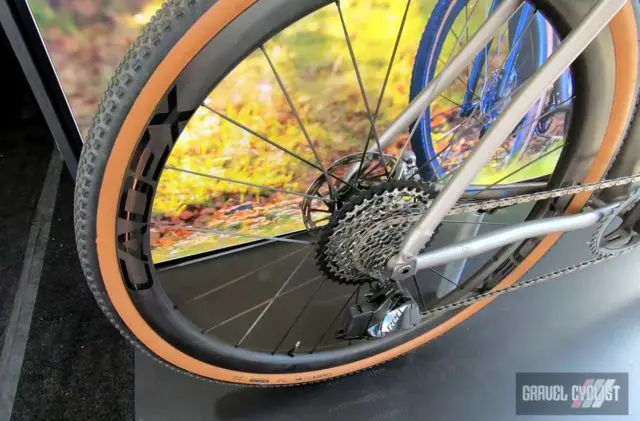 Cadex AR Tubeless Tire
"Featuring a tread design for maximum speed and control across varied surfaces, total protection from punctures and sidewall abrasions, and a supple 170 TPI casing, the CADEX AR Tubeless tire offers speed, durability and compliance in any situation."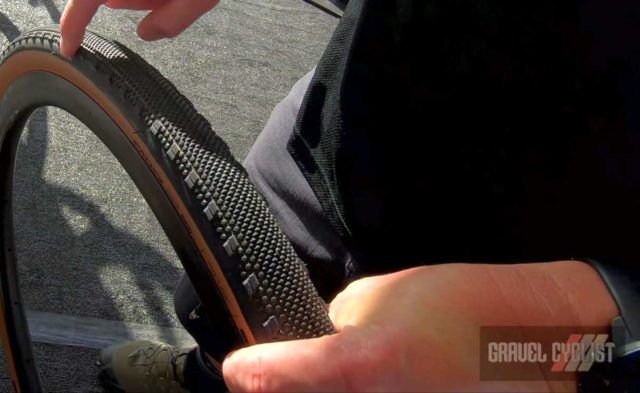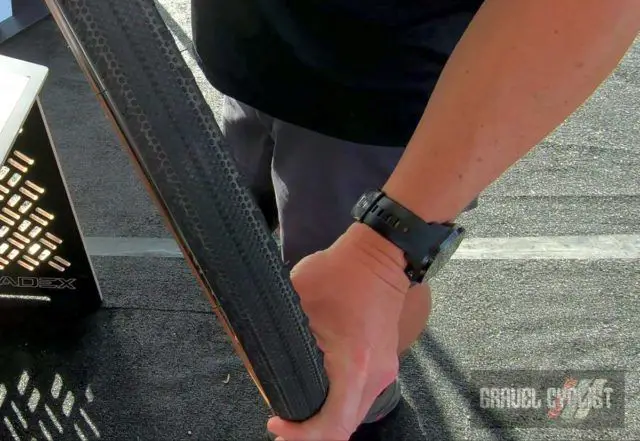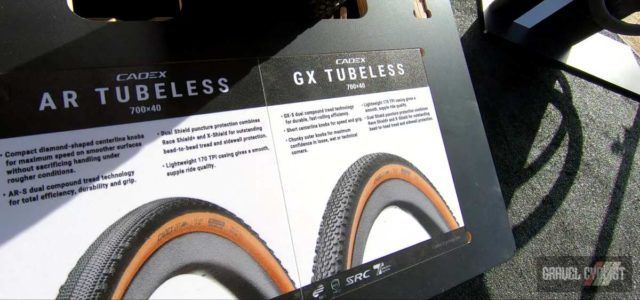 Cadex AR Tubeless Tire
"Made for gravel, mud and rocky singletrack, the GX Tubeless tire features a short-knobbed center tread for speed and grip with chunkier outer knobs for cornering control. Add bead-to-bead puncture protection and a supple 170 TPI casing, and it's a perfect choice for speed, grip and durability in challenging terrain."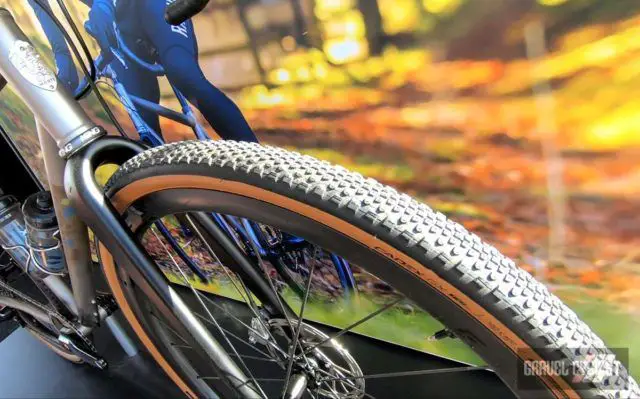 Cadex AR Handlebar
"With Versatile Contact Position drops that feature an 8-degree flare, 3-degree outsweep and 40mm tails, the CADEX AR sets a new standard for all-road control. A 70mm reach and shallow 115mm drop make it easy to transition from the tops to the hoods or drops. And an innovative one-piece mold construction boosts strength and stiffness while maintaining a best-in-class weight."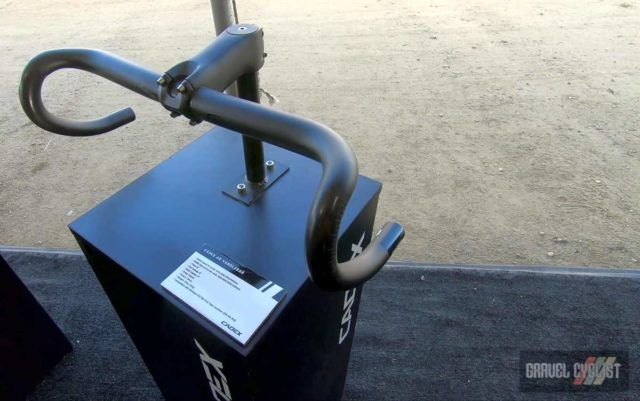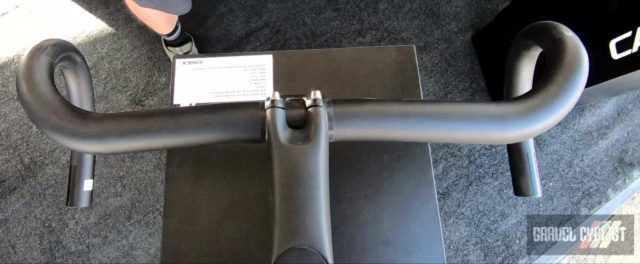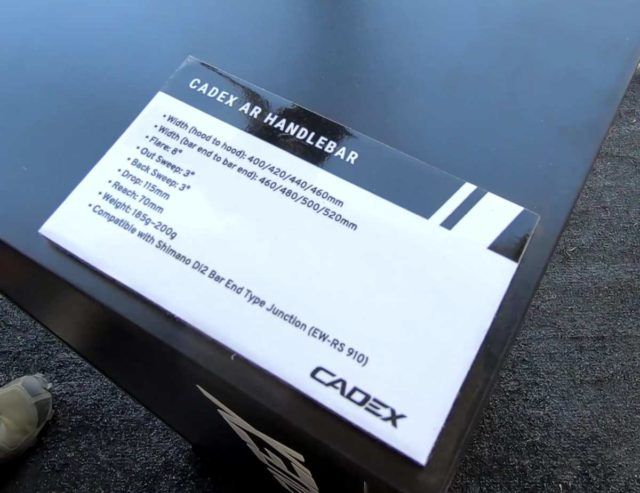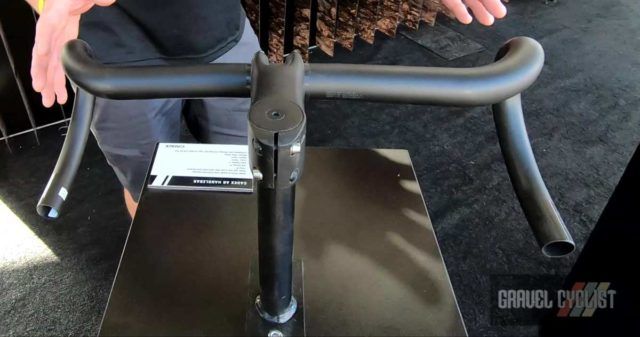 Cadex 36 Wheels (Road)
"Clock a new PR, go for the KOM, crush a long solo mission on challenging roads. No goal is out of reach with the versatile CADEX 36 Disc. Superlight carbon rims feature an innovative hookless design with optimal 22.4mm internal width and 36mm rim depth for unrivaled acceleration, efficiency and smooth-riding control, even on rough roads and in gusty winds."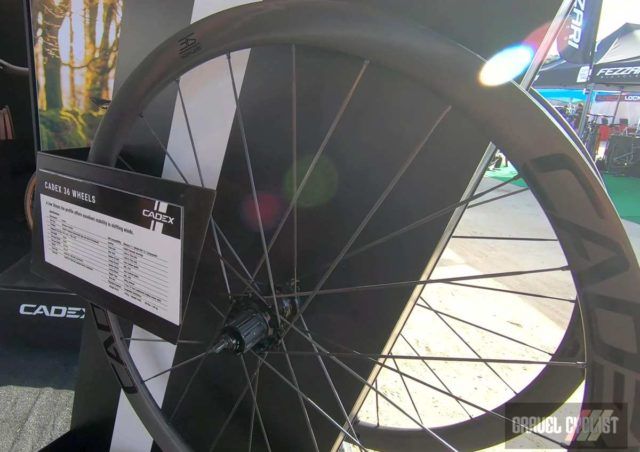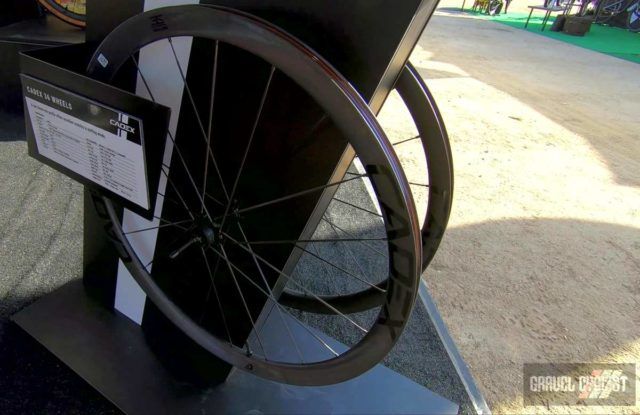 Cadex 42 Wheels (Road)
"Maximum versatility meets lightweight aero performance. Featuring a 42mm deep hookless rim design to maximize aerodynamics, weight and durability, as well as low-friction hubs to maintain maximum power efficiency, the CADEX 42 is the choice on a day that could end in a sprint."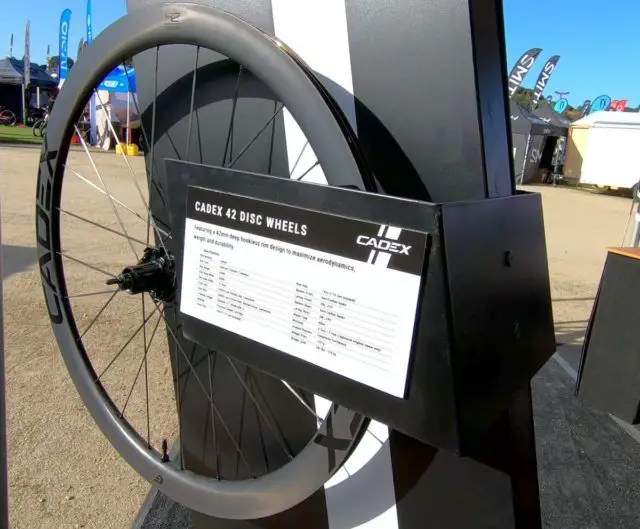 Cadex 65 Wheels (Road)
"Superlative lightweight aero performance. With a 22.4 mm rim width and hookless rim design allowing a smaller lighter tire to create a more aerodynamically efficient tire shape and a larger contact patch for more control, the CADEX 65 offers ultralight aero speed while remaining confident and stable under all conditions."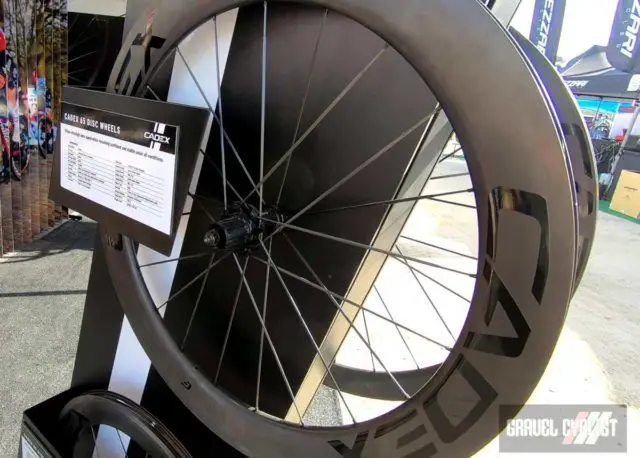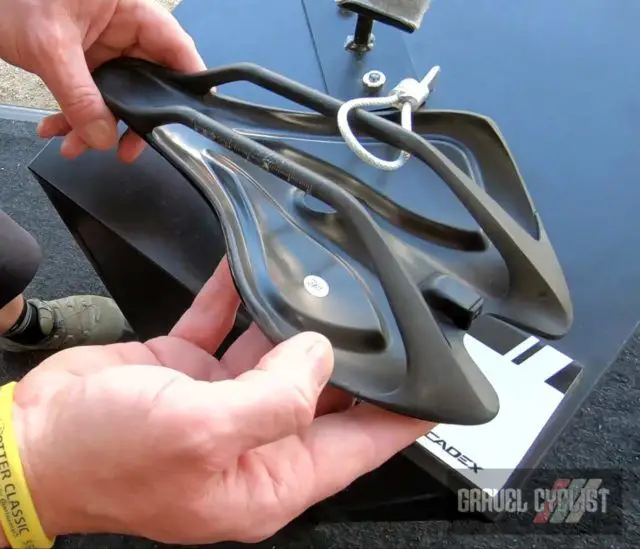 Support Gravel Cyclist:
Buy Me a Coffee – https://www.buymeacoffee.com/gravelcyclist
OR
Patreon – https://www.patreon.com/gravelcyclist
Links of Interest:
Don't forget to Like the Gravel Cyclist Facebook page, follow G.C. on Instagram, and subscribe to our Youtube Channel. We are also on Twitter!