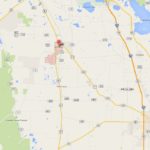 Williston, Florida, a bustling metropolis some 22 miles south from downtown Gainesville, Florida, was the scene of Saturday's training ride.  The route was one some of the regular limerock crew had ridden in the past.  Several new roads were added to the route, as well as a couple of tweaks to correct an issue or two from the original ride.  And, to make things interesting, the route was ridden in reverse.  In all, about 66 miles of  awesome.
Population Zero
There isn't a lot of humanity in these parts, which also means there are few chances for hydration.  Translation, only one stop for refueling and it's after 54 miles (85kms) of chugging mostly on limerock.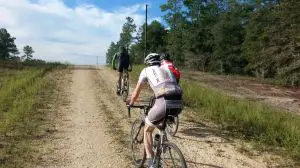 Several of the regulars were out of town, in bed, or had bikes under construction.  That didn't stop K-Dogg, JOM, Jimbo and newcomers Shannon, Ronny (Deutchsland) and Adam (on a fixie!) from rolling up.
That Weather
Conditions for the ride were perfect.  Overcast skies for most of the ride, temperatures in the low 70's fahrenheit, and solid ground conditions most of the route, thanks to the overnight rains.  Vehicular traffic was virtually non existent, a huge plus.
The Fixie Guy
This was Adam's first time on limerock, and possibly his longest ride?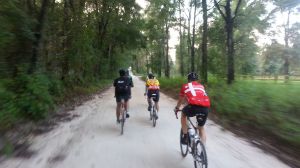 His bike was a hipster fixie type rig, with narrow bars, and flat pedals.  Not ideal for a long outing on limerock, dirt and sandy roads.
The lad was adorned in jean shorts, t-shirt, sneakers and toted a backpack which contained his hydration.  Approximately 17 miles into the ride, Adam called it a day.  Some cyclists will bail at the first sign of rain, but our young friend sucked up plenty of hills and rolling terrain, sans complaints, all while sticking with the group.  Nice effort!  We sent Adam on his merry way to Williston, by way of SR121.
Onward
The rest of the group continued at a steady pace, and took in the scenery that many of the new roads offered.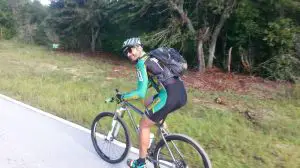 Only twice during the ride were pedals turned in anger.  K-Dogg and JOM did a wee bit of race interval training half way along the route, but kindly waited for the other fellows to rejoin when they were finished.
During the final sector (mistakenly announced by JOM), K-Dogg bumped up the tempo with Jimbo on his wheel, while everyone else "sat up".
Unfortunately for the Dogg, he and Jimbo took a wrong turn, and were forced to U-Turn and chase while someone *accidentally* bumped the tempo significantly.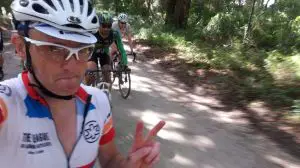 It's a shame when stuff like that happens 🙂
All in all, a fantastic training ride enjoyed by everyone.  Also worth noting, are some of the awesome bikes on this ride, which will be detailed in another post.
In the meantime, enjoy some more photos from today: