Training Hard
Not really.  Rather, I'm on a train, namely the Amtrak Auto Train, short cutting my way to Michaux State Forest, for Iron Cross 2014.  If you reside in Florida, have a little bit of time to kill, and want a relaxing experience while saving yourself about 800 miles of boredom along the Interstate 95 corridor, rail travel is an option for you.  But this trip isn't all about racing, I've a meeting happening soon with the League of American Bicyclists in Washington, D.C.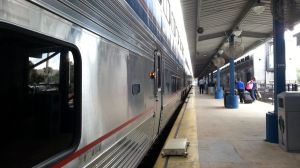 My automobile, Monster CX bike, wheels, enough cycling clothes to fill a small suitcase, Vitamix blender, food, spare parts, other sundry crap, are somewhere aboard one of the Amtrak vehicle transport railcars.
Also making the trip are 220 something passengers, 120 something automobiles, 12 motor cycles, and a bunch of spare room in this passenger car.  All of this is being hauled by two locomotives.
During this evening's early 5pm dinner service, I lucked out and dined with a 92yo World War Two veteran.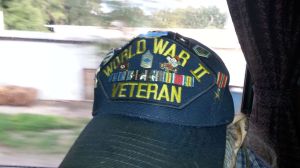 Being a WW2 history, early jet aircraft and rocketry nut, this was a conversation I will remember for a long time.  Harold is the most interesting gentleman I've ever met during a trip.  Some of Harold's post war history includes time at NASA, working on the Saturn V rocket program with Werner Von Braun, and mingling with the likes of astronaut Buzz Aldrin.  So cool.
Iron Cross
The ORIGINAL Ultra CX race, with 70+ miles available for your riding pleasure is happening October 5, 2014.  This pleasure includes the descent of Lippincote (picture huge rocks and boulders) and the "run-up" of Wig Wam.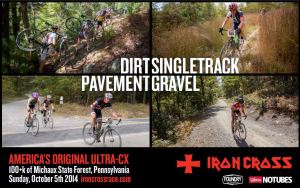 Imagine a 48% grade for .1 of a mile, where you drag your bike up a hiking trail cut into the rock.  CX bikes you shoulder, Monster CX bikes you drag.
I appeared at this heinous event in 2013 (my race video), and it destroyed me.  Granted, I was getting over a cold at the time, so finishing was my only victory.  For 2014, my preparation hasn't been much better.  A bout of the flu, knackered back, and a bunch of miles blowing my legs out during the National Bike Challenge.  With the excuses out of the way… hopefully I do better this year!
I'm hoping to scout Lippincote on Saturday, as this section of the course really caused me problems in 2013.  Not counting Wig Wam, the rest of the course is standard Ultra CX fair.  Heaps of climbing, gravel roads, sketchy descents, the sort of stuff I'm used to living in Gainesville, Florida… uh huh.
Look forward to photos, and if everything goes to plan, a race video featuring two cameras.   Kudos to Dr Pain for loaning me the rear facing Go-Pro.
Watch this space.