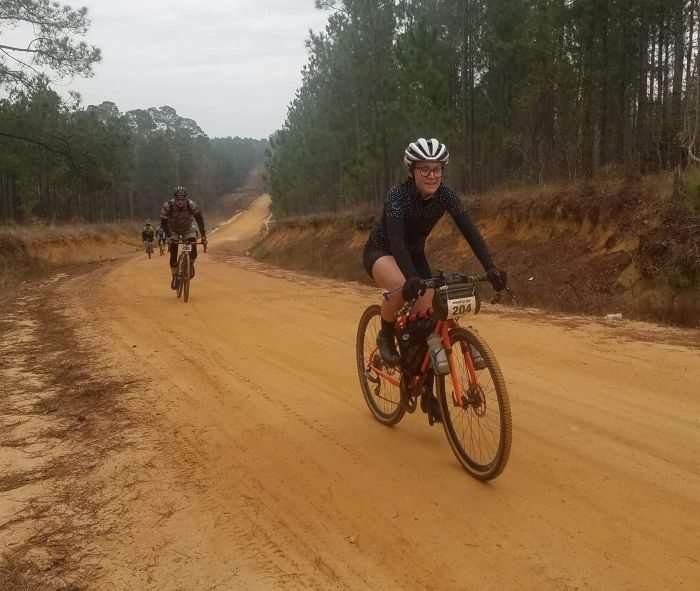 This February I rode the Middle Georgia Epic. I was one of a handful that had chosen to camp outside the night before. It was the first organized race I'd ever participated in, and I'd had a night full of dreams that I'd overslept and missed the start of the race, or that I'd gotten lost along the route. To be fair, I hadn't prepared very much for it–I had been working 12-hour days for the last week and a half straight and hadn't thought to print out a cue sheet or download a navigation app, and hadn't managed to convince any of my other dirtbag cyclist friends to come along for a day of punishment–I mean, fun.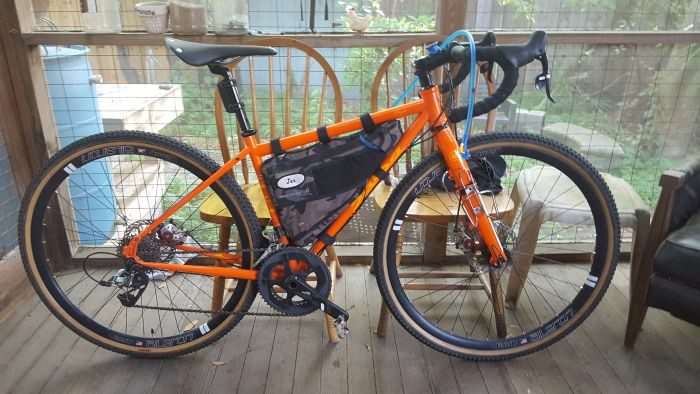 So I stood there at the beginning of the ride having no idea who these other 200 crazies were and a rider with an Aussie accent came over to comment on my build, a Salsa Vaya with a too-big Blackburn frame bag (come on y'all, make one sized for us under 6′), bottle cages zip-tied to either side of the fork, and loaded down with enough water to last a day on a deserted island in the Pacific. I can understand why it might have stood out–most riders had a small seat bag, two bottles and were riding tires in the mid-30s. The Aussie, who I learned was the head of a website called Gravel Cyclist (sounded familiar, I was sure I'd read an article or two at some point), took a picture and commented on my setup with what sounded like a mixture of genuine interest and polite concern. No matter. It's the best bike by far that I've owned and perfectly suited to the kinds of riding I was doing around Savannah, where I live, and the dirt and sand roads I explore around the low country of Georgia and South Carolina.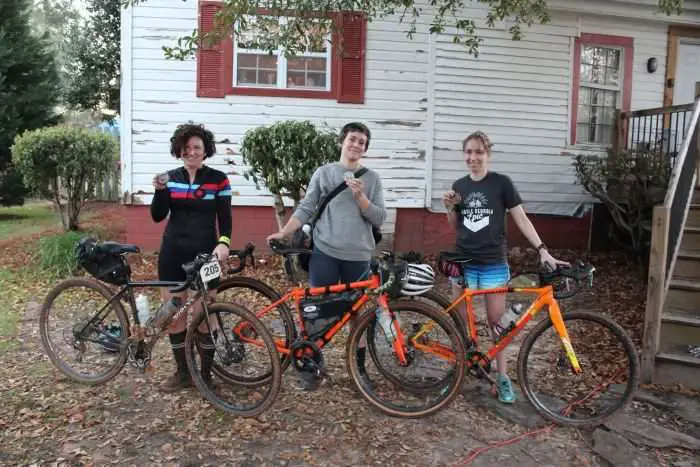 Turns out, it was quite a day in the saddle. I got dropped fast to the middle of the ride and, very aware of my lack of cue sheet, attached myself to a group of riders from McDonough, Georgia. These guys put up with me for the rest of the 200km and even with some brutal mud close to the finish I ended up getting second place in my age group (woo!). I slammed a stack of Nutter Butters, drank a half-dozen "camp mochas" (chocolate soymilk plus instant coffee powder) and drove back to Savannah that night in time for work the next day.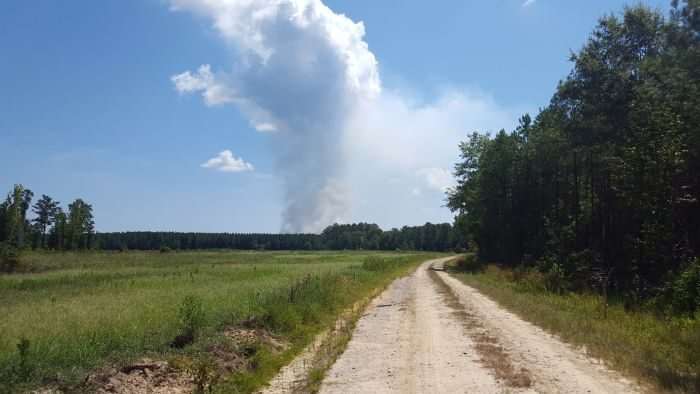 I'd been picking up gig work and temp jobs the last few months after a forced, early retirement from woodworking. Long story short–allergies and asthma plus woodworking isn't the best idea. Gig work gave me time to go riding the occasional morning before or day between jobs. I found that without being constantly antagonized by work-related illness I was becoming a much stronger rider much faster than before.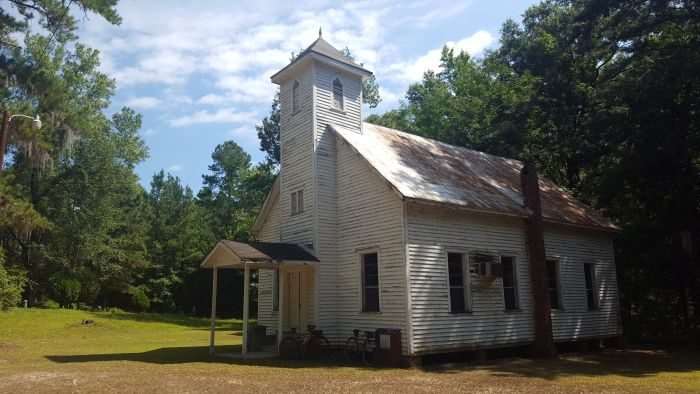 I was recovering from a bad August–I was struck in an attempted hit-and-run that totalled my bike, concussed me, injured my hip, and then caught a sinus infection that lasted for a month and change. Fortunately, cycling was the exact rehab exercise I needed. My LBS, Quality Bike, helped me out big time making the money following the crash go a little farther than I'd expected and I had built up the bike and laced up the wheels by Thanksgiving.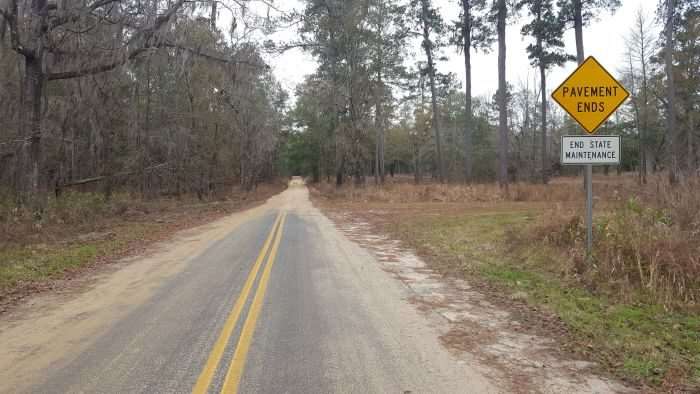 Excuse the trope, but fast forward a few months with me. I'd been feeling lost, having given up the career that I'd followed out of passion. Working temp gigs at music festivals and scrubbing toilets at Air BnBs was paying the bills, but I felt I needed a goal to work towards.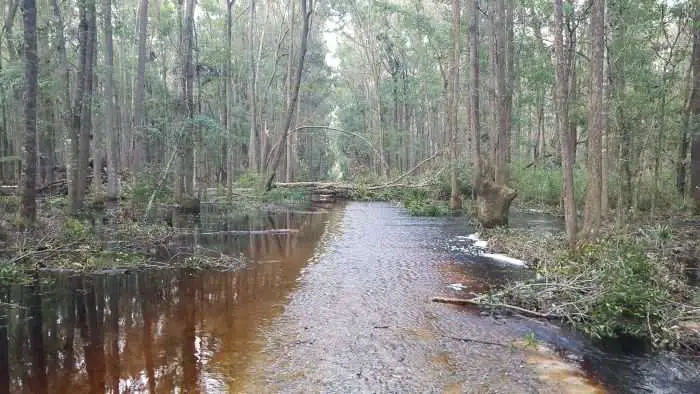 At some point I realized that the nature of my work allowed me to get more into the broad category of "adventure cycling", since my schedule was fairly flexible. I started talking with friends about riding a larger event in 2018.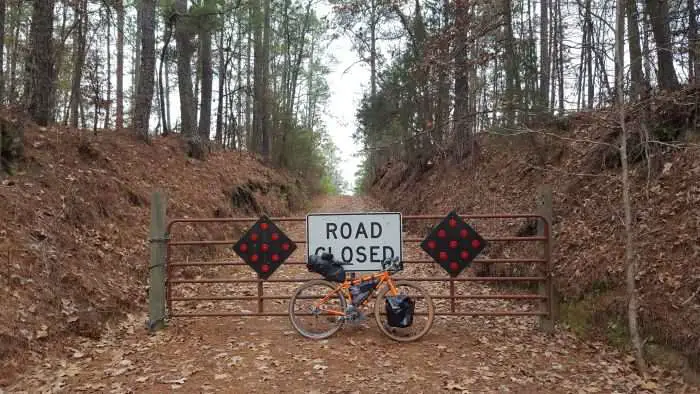 Then one day I realized that this year was the perfect moment to do something big. This time next year, I thought, I'd probably have a job without much vacation time or flexibility in scheduling. And while I'm still recovering financially from a good part of last year without work, thanks to the crash and Hurricane Matthew, I'll have to ride a bike I already own.
So. Here I am, doing it.
The last several weeks, between work, riding and research, have been packed. Hey, that Aussie guy even showed up here last weekend to ride some of the good dirt we've got here in the low country.
I can't help but feel like I'll be prepared for the Trans Am. I don't expect to be one of the first to roll into Yorktown, but I don't feel like I'll be the last, either. That being said, most of my expendable income (and then some) has gone towards race prep. So if you can respect another cyclist's dream to bike across the country, any contribution to make it possible would be amazing.
Note from JOM:
Please consider supporting Jen in her quest for the 2017 Trans Am race.
—–
Jen Colestock is a woman of many hats. Ex-woodworker, bike mechanic and advocate, artist, educator, dirtbag cyclist, and gig work finder extraordinaire. Follow her misadventures on
Instagram: @jen_coleslaw