Time flew by, it´s march and here is part two of my blog-post, MY ROAD TO TRANSCONTINENTAL 2020!
By the way: thanks a lot for all your feedback via email and Instagram for my first entry last month. It means a lot and I am very happy to tell you more about it.
In my last post here at Gravel Cyclist, I wrote about some common things around my 2020 project. This time I will give you some insides into my training, especially for the last couple of weeks here in cold Germany.
Without the official acceptance from the TCR organiser, I started my training for this event in the beginning of November 2019 (the acceptance happened in January). Like every year, I sat down to write my own strategy for the coming winter weeks. The biggest challenge is finding the time. Like most of all people, I am working full time, have a girlfriend, a little dog along with my own coffee start-up business. In other words: i have to plan my timetable everything carefully. The second concern is my so-called "multi-discipline goal". That means my ambitions in TCR and concurrently for gravel races like the Dirty Reiver in April of 2020. The first event is a 4,000 kilometer-long endurance race whereas the gravel races are 100 – 200 kilometer long with a lot of attacks and lactic acid build-up. Two different worlds where I have to be at my peak to perform well.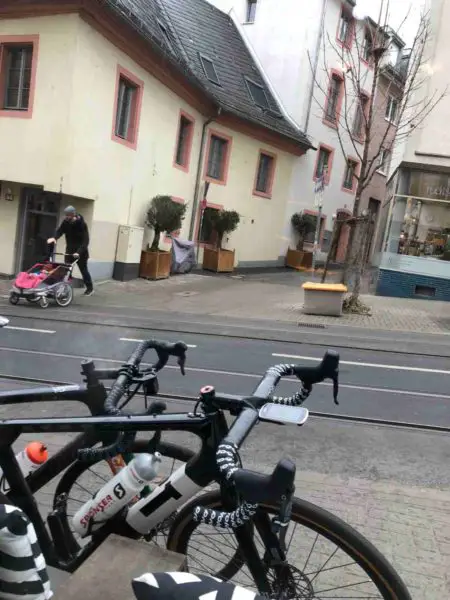 An event like the TCR requires a lot of base miles, as well in bad conditions outside. I am not a fan of training indoors, particular with tools like Zwift or something like that. Please don't misunderstand, in my opinion, Zwift gives a lot of people motivation to train during the cold winter. Call me old school, for me it didn´t work because I really need that feeling of riding my bike without a virtual track in front of me. I love to meet people during my rides outside or to discover new roads around my hometown. This feeling I can´t gain during a session on Zwift. More than anything, there are no coffee and above there are no coffee rides on Zwift, a no-go criteria! Sure, there are days when riding outside is impossible due to bad weather. In circumstances like this, I am happy to use a floating roller trainer from Elite accompanied by loud music.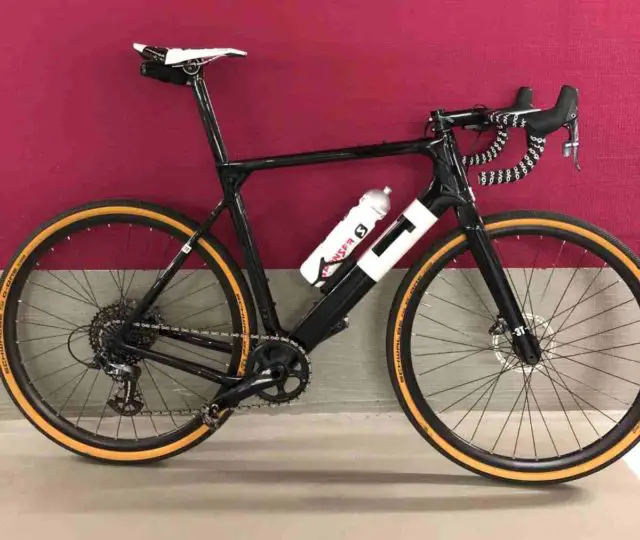 Currently, the winter in Germany is like a roller coaster. Good weather, bad weather, and unbelievably bad weather. Last week I got the chance for my first long ride in 2020. Together with my friends Dirk, Sascha and pro racer Leon (from German Maloja Pushbikers Team) I had a beautiful 250-kilometer ride.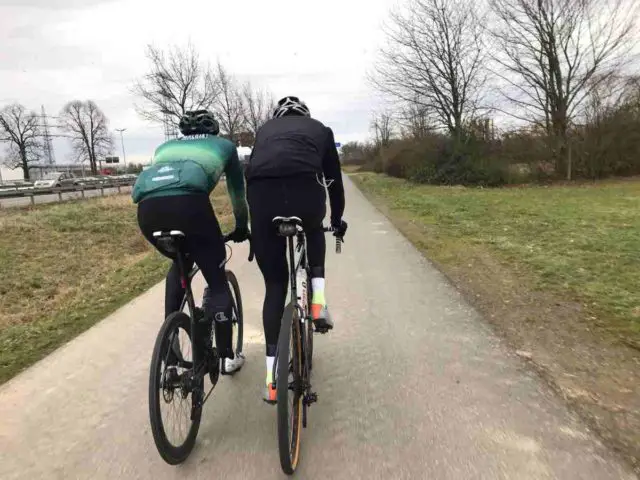 Our goal was a little bakery at Limburg. Guys, trust me; you will never find better poppy-seed cake in Germany like in this little building in the old town of Limburg.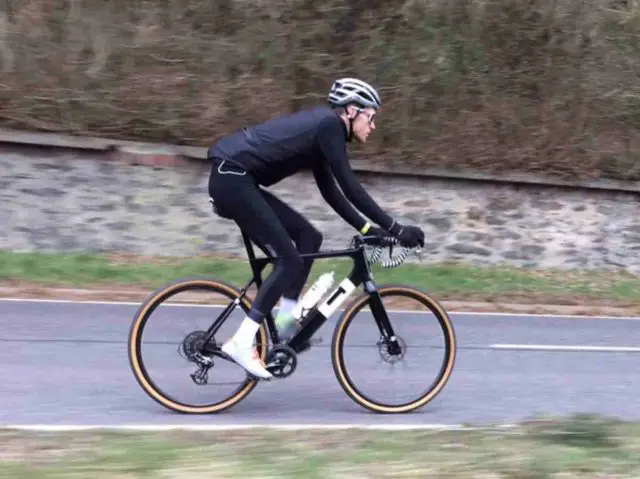 All in all the training in the winter went well. I had some longer rides and some intensive shorter ones. The first races will come in April and before I will hold a point to point training camp from Faro (Portugal) to Valencia (Spain), underway at the time of this article, and hopefully with sunshine.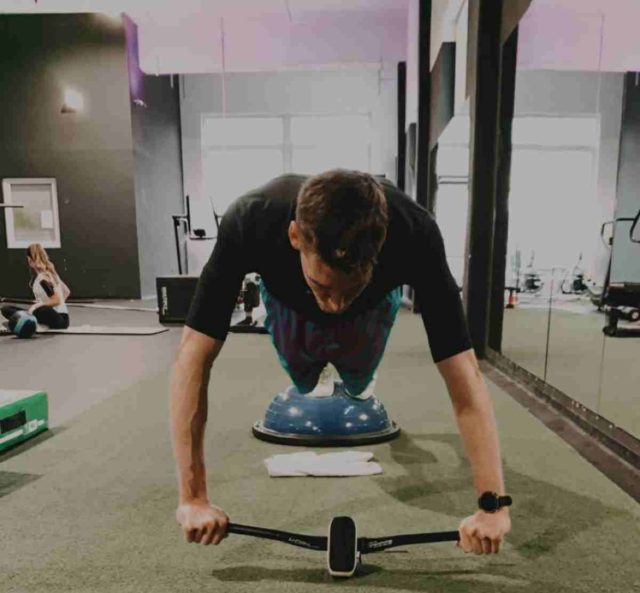 Besides my sessions on my bike, I am still working for my strength. After breaking my pelvis three years ago during a bike ride, I´ve got some workload to do to prepare for the TCR. There are exercises like squats, deadlift or just stretching.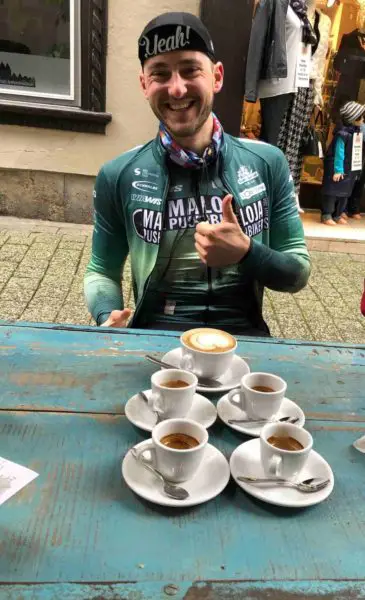 For me, the training doesn't stop when saving my ride on my Garmin device. For me, it ends after a recovery meal. Nutrition is a key in recovery and therefore in riding, you can ride your bike faster. At the beginning of 2020, I started with more plant-based nutrition. It´s not like staying vegan the whole time, that didn´t work for me. It´s more a mixture of beans, vegetables and sometimes eggs with fish. No joke, without eggs my Saturday morning breakfast is unimaginable and the following training would be a debacle. Sometimes you have to listen to your mind and not to the ongoing sciences to enhance your performance.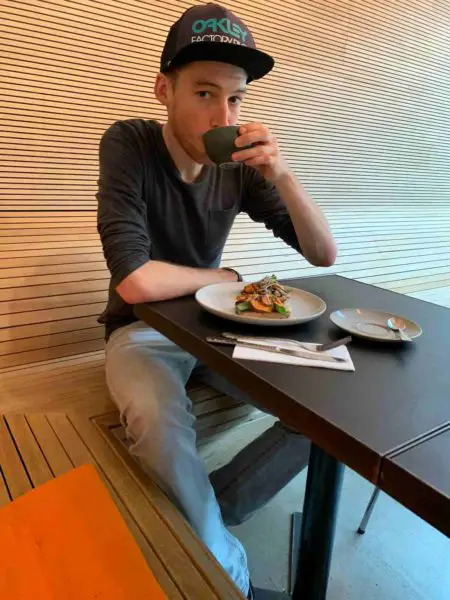 Hopefully, this article gives you some insights into my world. Next time I will tell you all about my (then finished) point to point training camp. If you are nosey about this trip, please visit my Instagram profile (@Seb_Breuer). There will be some content about the journey.
Until next time, stay fit.
Sebastian