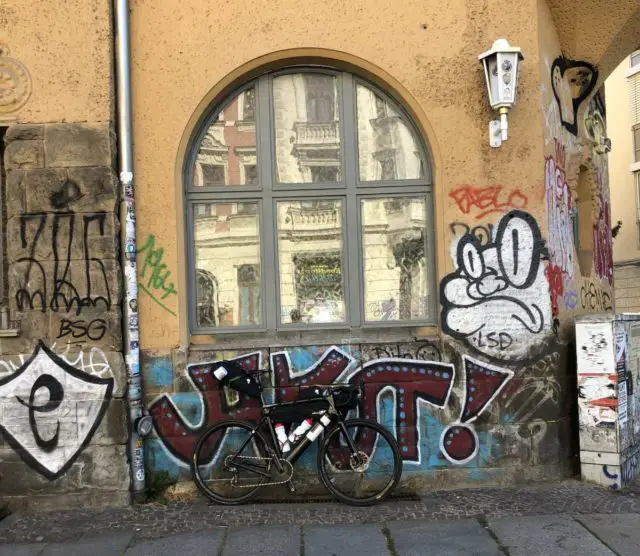 Time is moving quickly. Last time I wrote about my upcoming bikepacking adventure. This time around I'm at the halftime of this journey. Currently, while writing this post, I am sitting in a small coffee bar at Zillertal in Austria. Due to really bad weather, I have to rest for one more day because at the high mountain peaks it's too cold to ride without getting sick. The people that regularly read my blog posts at Gravel Cyclist know that I am preparing for the legendary Ironbike Mountainbike Marathon near the end of September. Every other event similar to the Transcontinental Race has been postponed to 2021, but that point aside, catching a cold wouldn't be helpful.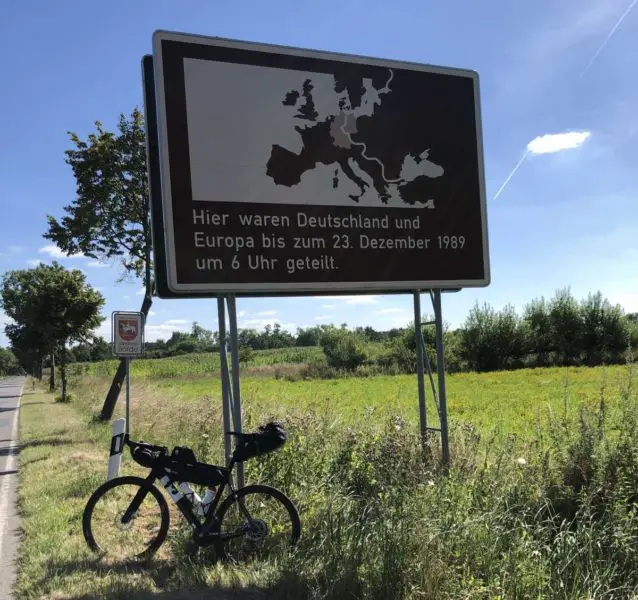 The days preceding this patch of bad weather were quite different and akin to riding in an oven. Back to back days of 240kms and about 37 degrees Celcius (close to 100 Fahrenheit) was a huge challenge. However, riding across the eastern part of Germany is beautiful compensation. This region offers a lot, varying from the amazing landscape, plenty of climbs, some of which are quite steep. Thankfully, there aren't a lot of cars about which makes for mostly a calm day on my 3T Exploro. All that is missing are some good coffee bars. Maybe a good idea in the future would be to open a coffee house in the east. If you are interested in my exact route, check out my new Strava account at Seb_Breuer.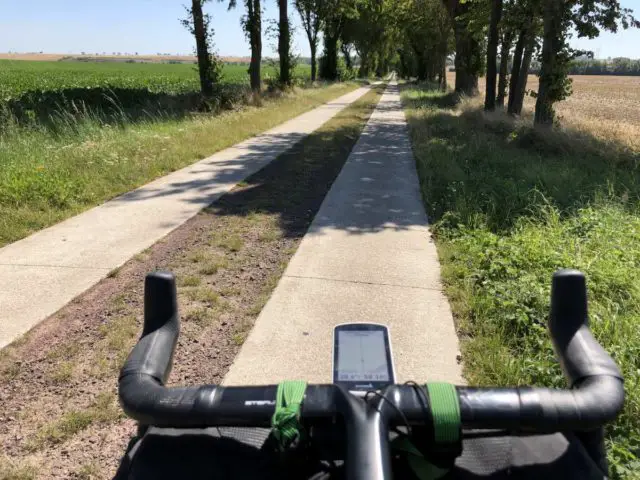 With these blog posts, my aim is to give you some insight into my training, life and my equipment, especially for the 2021 edition of the Transcontinental Race. I am certain if some of the famous cycling coaches like Dan Lorang (Team Bora-hansgrohe) or maybe Tim Kerrison (Team Ineos) read about my training with a huge bikepacking trip as part preparation for the Ironbike in late September, may roll their eyes. In my opinion, it's important to have a plan that works out in reference to your shape and (more important) for your mental fitness.
A bikepacking trip gives me all the things I need to gain shape for long and hard races. During a such trip, there are a lot of unforeseen obstacles. For example, my fourth stage from Bamberg to Munich included five tyre punctures. As I said, it was brutally hot and long at 240kms but the real challenge was a mental one. Not to give up even you know that you haven't any more spare tubes and the next city is many kilometres away. You have to deal with the challenge go for your goals. This day's goal was to reach Munich. I did arrive safe and sound after all, but very hungry. But more important: I did it with satisfaction and never gave up. The pizza with my buddy Patrick and his girlfriend was the perfect way to end that day.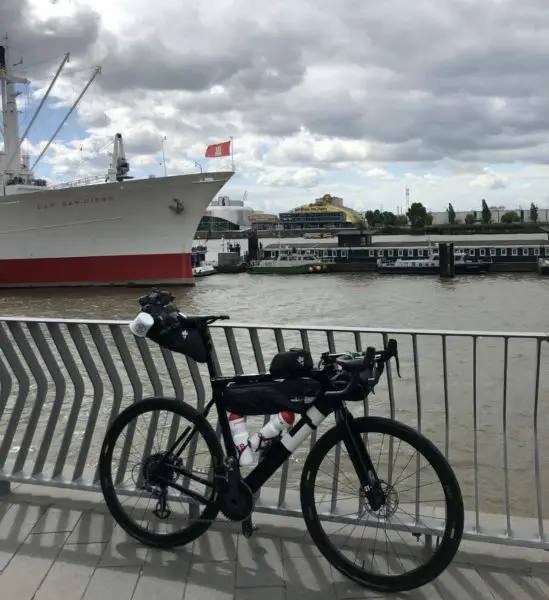 In the upcoming days, I will follow my own way of training. Long days in the saddle, conquering the most famous climbs of cycling and enjoy some quality food. I am really grateful to have friends all over Europe and visit them during my trip. Leipzig was amazing visiting with Martin. He's a fantastic chef and an amazing host. You need friends like him and your recovery mood begins directly after entering his house.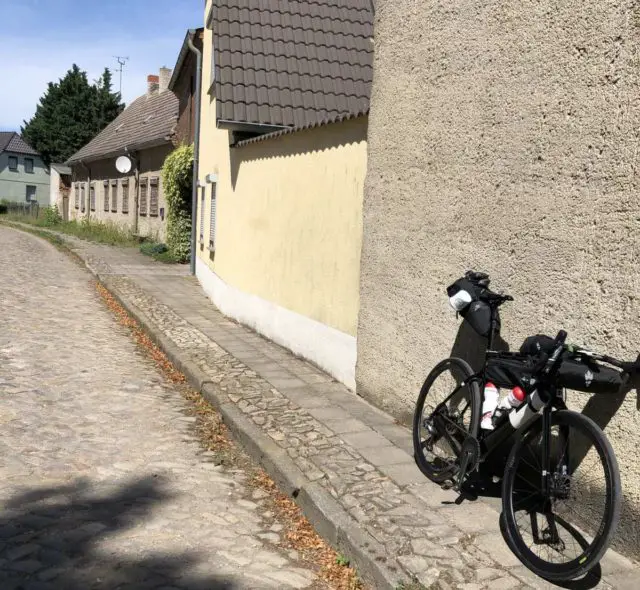 And the equipment? This time it's the first time I am using my new Miss Grape bags. These bags are innovative with some nice features and all my clothes stayed dry during the rainy stage yesterday. Excellent news considering the water came from all directions over four hours. Currently am unsure about which Miss Grape bag I will use at the Transcontinental Race next year because their range is so extensive. Thankfully I have a good amount of time to test many of them. I freely admit the company is supporting me, but I can say that the bags are very cool and well-made. Supporters like Miss Grape make the life of athletes worldwide even better. Thanks a lot, my friends!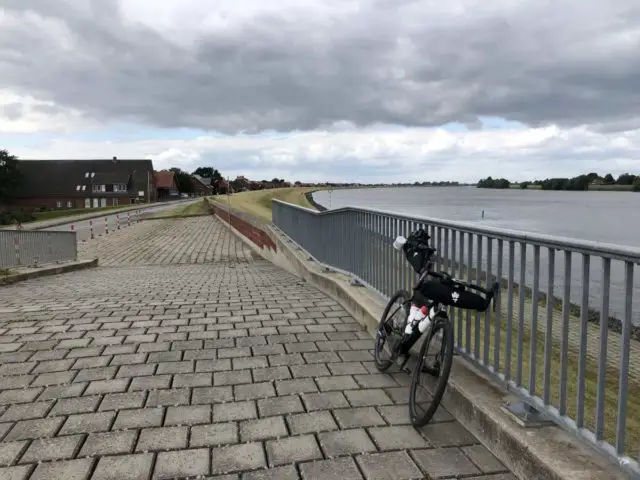 What's up in the coming days? Tomorrow I will head towards Cortina D'Ampezzo and later in the week to St. Moritz, to visit my long-time rival, Fadri. Currently, he is flying uphill and if he is going to attack, you had better get out of his way. I'm expecting he will hurt me during the training but that's OK because it's my way to get in shape for the last highlight of 2020.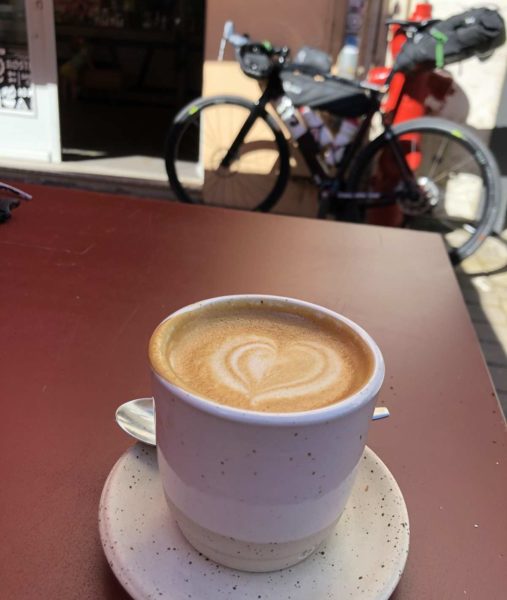 Next time I can tell you about my final preparation for the race. But until then, I have to climb, eat, and rest. Life is good.
Please visit my Instagram profile (@Seb_Breuer).
Sebastian