I just returned from beautiful Monticello, Florida after the Dirty Pecan 100-mile ride. Given this was my first century on new terrain, I rode this as a hard ride rather than a race. The weather was great this year (albeit cold at the start) and the roads were so much fun. It had rained heavily Thursday night, so I got to experience a variety of new technical elements including red clay tire ruts, drop offs from washed-out roads, and a water/mud crossing. Also, some rolling hills which we don't have much of here in Gainesville, and very little pavement. This is an event worth doing if you can make it to the area.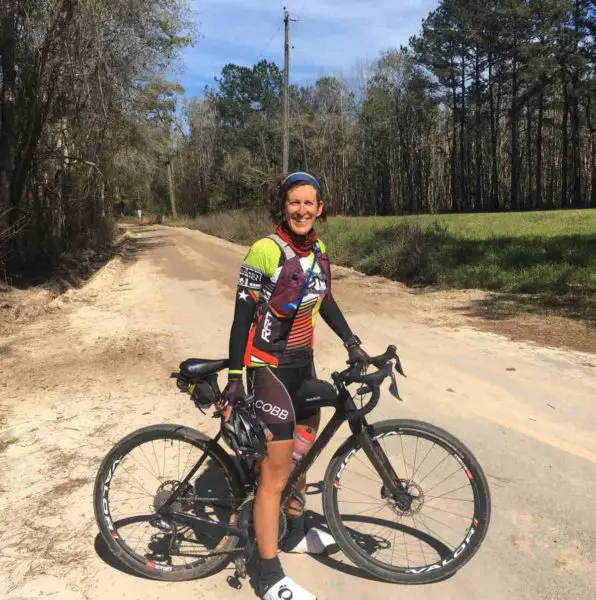 I did okay with my nutrition, but failed with water intake. I can tell because I feel like I have a hangover today. No really issues with performance, but we kept a reasonable pace, so massive calorie intake was not a huge necessity.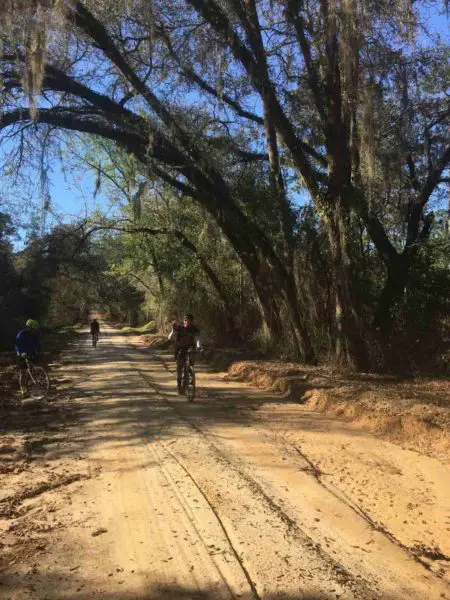 Having done a fair amount of ultra-racing, I have gotten significantly better at fueling on the bike. The one thing I can tolerate well when going hard is SiS gel. These gels are designed to have the same osmolarity as your blood, so the glucose passes through your intestinal wall without the need for any extra water. They also have very little aftertaste which Is good because I think they taste disgusting. Other people report loving the taste, so it's a matter of personal preference. They work for me, so I don't really care how they taste. My favorite is Salted Strawberry which includes electrolytes. I've considered trying Maurten gels to see if they taste any better.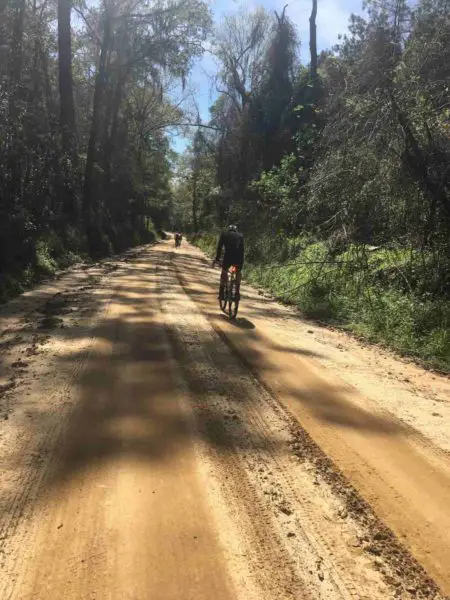 In addition to gels, I usually carry regular food, candy, and nut butter filled Clif bars. I bought a great book called Fuel Zone Portables which has multiple recipes on high carb snacks that can be packed in your pockets. That being said, these are always not easy to eat on bumpy roads and half of the food ends up on the ground. I also have tried baked sweet potato cubes, baby red and yellow potatoes boiled in saltwater, Uncrustables (which I would consider disgusting under normal circumstances, but they work on a long ride), and Nutella on potato bread. My go-to candy is Swedish fish, but I usually bring some gummy bears for variety.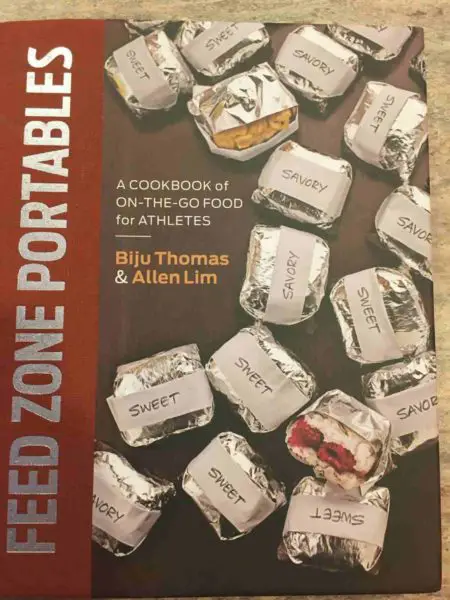 My advice for each of the Dirty Kanza checkpoints is to have a variety of your favorite foods. Especially the last one, as you will have no idea what will taste good at that moment. The last thing you want is to stop eating because nothing you have seems appealing. (Another pro tip, have a small bottle of mouthwash at each aid station and rinse out your mouth before you leave. It goes a long way to combating taste fatigue.)
When I competed in my first 24-hour race, I actually researched fueling strategies by talking to ultra-runners. One made the comment that an ultra-race was an eating contest as much as a sporting one. Now I get teased by my cycling group for being on a rolling picnic when on the group ride because I am always eating and testing out new foods.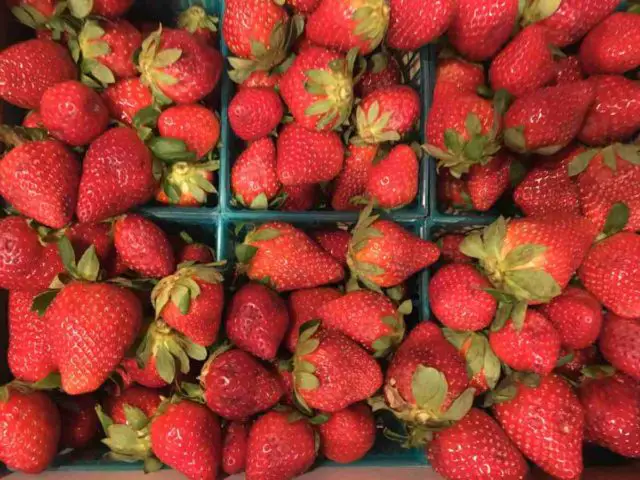 Some people can survive on just one thing such as Tailwind or Gatorade; Chris Strasser drinks nothing but Endure for the 7+ days it takes him to get across America. If this is you, then you are lucky, but don't assume it is you unless you have tested it out. 125 miles into the Dirty Kanza 200 is the wrong time to find out that you absolutely cannot swallow one more sip of energy drink.
For hydration, I will be carrying two 24-ounce bottles, one of which will have Nuun in it, and a Camelbak Chase vest  (women's version here) that carries 1.5 liters. This was the set up that I had at the Dirty Pecan and I planned to refill my bottles and vest at the 50-mile mark. This should have been plenty… except I only finished two bottles and half the water in the vest, and we were out there for seven-plus hours. No wonder I feel like $hit today.
I have a reminder set up on my watch to drink every six minutes and I've gotten pretty good at it on the road. On gravel, however, sometimes I don't hear the reminder or I can't take my hands off the bars just then or I just forget. I probably need about three-quarters of a bottle per hour in cool weather and a bottle per hour in hot weather. I'm not a heavy sweater, but clearly more water would be better. Any suggestions with improving my performance in this arena would be welcome.
A huge part of success on the bike comes from nutrition off the bike. I am not a dietitian nor do I play one on Gravel Cyclist TV, so I am just giving you my two cents about nutrition based on what I have learned over my lifetime.
First off, I am not a huge fan of spending money to shave weight off your bike until you shave all the weight you can off your body. Currently, I could lose about five to seven pounds without affecting my performance. In theory, it should be pretty easy to do given those pounds crept onto my body via eating and drinking crap (chocolate ice cream, chocolate bars, beer, fresh croissants). And when I say this, I mean crap from a health standpoint. From a taste standpoint, it's all pure deliciousness.
My diet (and by diet, I mean what I eat on a daily basis, not a "diet" in the infomercial sort of way) tends to fluctuate between "pretty healthy" and "I'm sliding into a pit of chocolate despair" based on what events I have coming up and what sort of other life stressors sneak up on me.
As I prep for Dirty Kanza 200, I will try to tip towards the healthy scale. In general, I try to keep to the common sense side of things: lean meats, fruits and vegetables, nuts, and whole grains. My daily goal will be to take in at least four servings of vegetables (no, fruit is not included in that four, but legumes are) and avoid as much refined sugar and flour as possible. I will also limit alcoholic drinks to one or two a week because alcohol tends to mess with my sleep. Following these three rules will drop my weight down to its optimal range without a whole lot of effort and without compromising my training.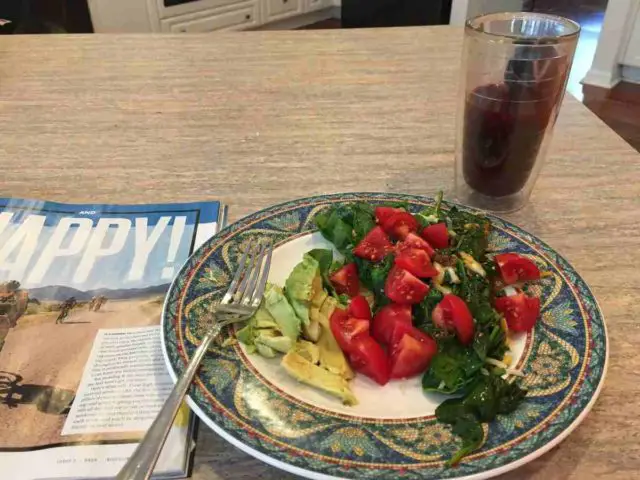 I do not count calories, but I do pay attention to things like getting protein every four hours and making sure I get 4600 mg of potassium each day (seriously, look at the potassium consumption in your diet – you will be shocked).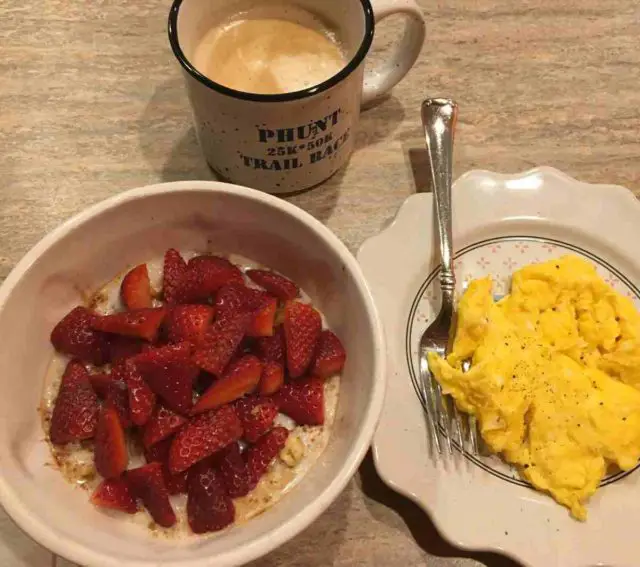 A typical breakfast is two eggs, plain oatmeal with walnuts and berries, and a cup of coffee. Lunch is a vegetable or two, a protein, an apple or berries, and a cup of beet juice or V8 (see potassium). Dinner is basically lunch with an extra vegetable. I snack on fruit and drink primarily water. My go-to carb-loading meal is a sweet potato with rice and my recovery drink is a smoothie concoction that looks pretty gross (milk, yogurt, spinach, strawberries, an egg, and peanut butter), but I like it and it sneaks in an extra serving of vegetables. In general, I keep a pretty simple diet because I don't have time for complexity and, really, I'm just not that interested.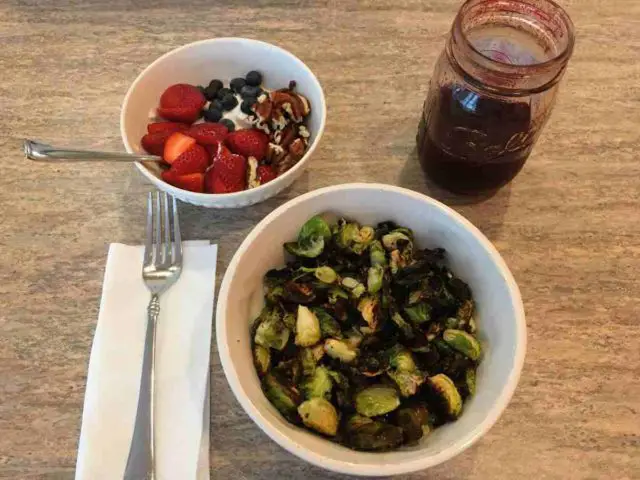 In my opinion, scientists have spent a lot of time on how to fix health problems and less time on how to prevent health problems. That means there are a lot of unanswered diet questions out there. Vegetables have been confirmed to be good for you and lots of refined sugar is not. And get lots of sleep.
Caroline